After several hours of delays and a massive scare regarding people's personal details, the end of year League of Legends merch event is now live on Riot's Merch Store.
The store adds new figures, shirts, plush toys, and limited edition goodies for fans of League to buy just in time for the holiday season.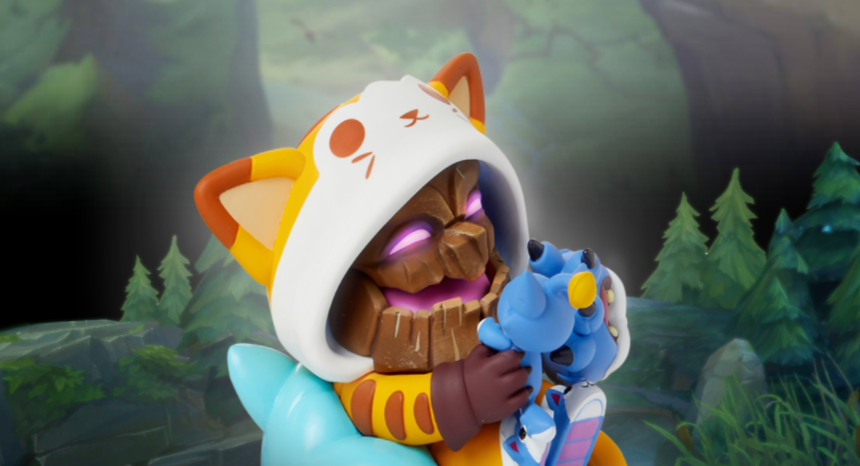 Riot has teased the sale on its Merch Store Facebook page since Nov. 13. Following the Facebook announcement, eagle-eyed fans noticed a selection of figures that had appeared on Riot's Chinese Merch Store back in October—a chibi figure of Meowkai, Ziggs, and Taric, all of which are a part of the exclusive event on now.
What fans didn't expect, however, was the addition of a pretty awesome Jhin figure in the collection. The Jhin figure has The Virtuoso standing on top of one of his Death Blossoms, taking in the limelight.
If you buy two of the small chibi figures, you can get them both for $30, a $25 saving overall. There is also a sale on shirts and other merchandise, like the Ezreal Nendoroid and Yasuo Figma.
Fans struggled to buy anything for multiple hours after the event was supposed to go live. A critical bug forced buyers to sign into another person's account, allowing them to see the other person's personal information. This issue has since been fixed—thankfully.
The merch sale has arrived just in time for the holidays. If you have a friend that loves League of Legends, then there could be something to fulfill your gifting needs—or just pick something up for yourself.