With their 2018 season now concluded, Griffin have begun the recruitment of new trainees for their League of Legends roster.

Looking for trainees in any in-game position, Griffin's conditions are simple: Be master tier or above in ranked, and don't have a history of being banned or disqualified from an event.

Those looking to apply and become a Griffin trainee will have until Sept. 30, to send in their submission.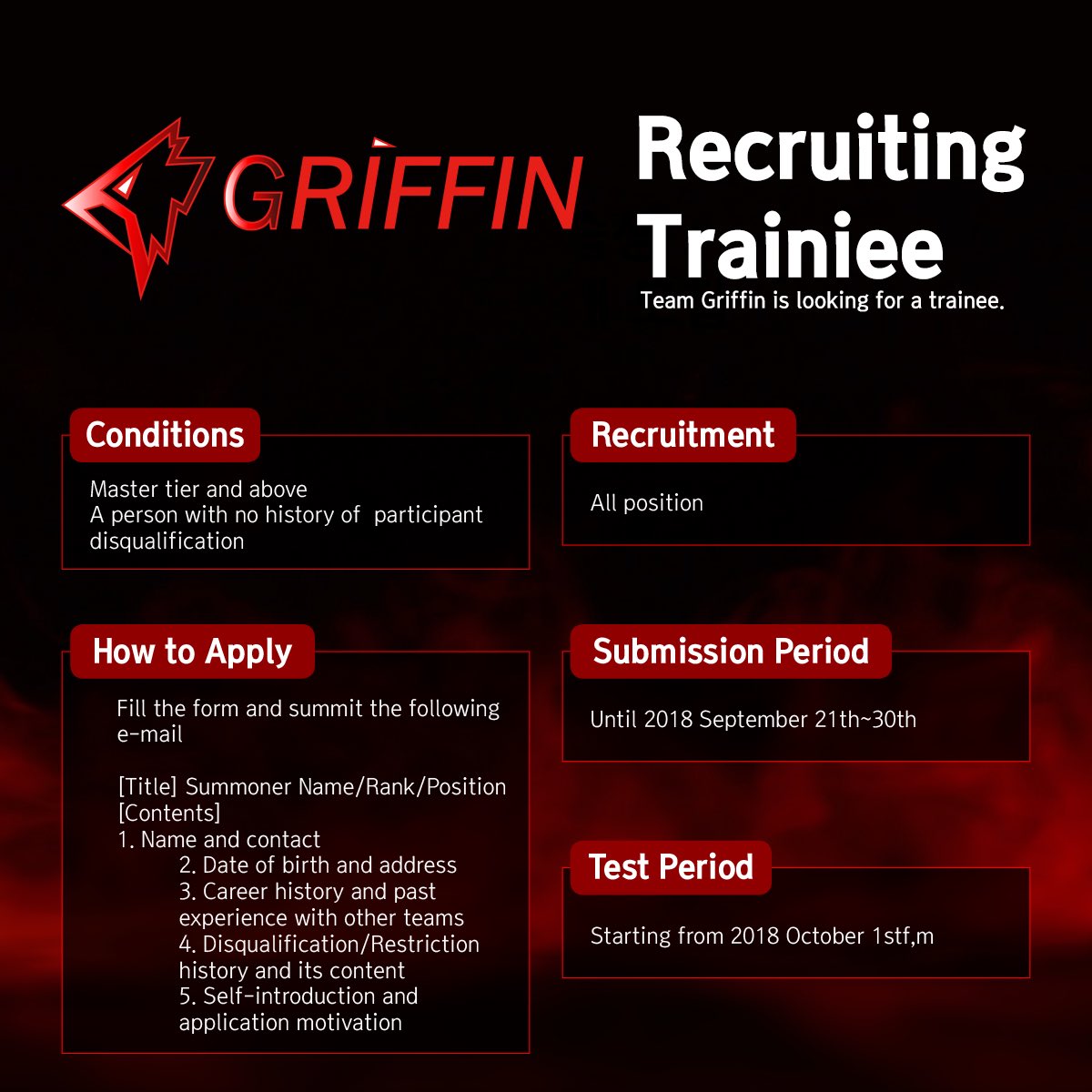 Currently Griffin have only one reserve player on the roster in mid laner Shin "Rather" Hyeong-seop. They did previously have a reserve jungler and support on their roster in Kim "Newt" Jin, and Song "ReGank" Yong-hoon, but the two left before the LCK Summer Split to join the LPL team, LGD Gaming.

Though with only a six-man roster, Griffin were able to lead the LCK for most of the summer, and were one game-win away from beating KT Rolster in the finals. Unfortunately for Griffin though, their 2018 season was cut short after an upset loss to Gen.G last week in the LCK regional qualifier.