This article is brought to you by LoLwiz — The No. 1 in-game stats app.
---
Fnatic and Vitality will throw down this Saturday in the last series of the EU LCS semifinals to determine which team advances to the finals.
The clear favorites are Fnatic, as they were the only team in EU this split to consistently win against other top-tier teams and earned the first place seed because of this. But Vitality have proven that they can go toe-to-toe with the big dogs, and it's all thanks to one man in the mid lane—Daniele "Jiizuke" di Mauro.
This weekend, he'll square up against Fnatic's Rasmus "Caps" Winther, who is widely regarded as the best mid laner in the region. Both players have proven that they can sling their teams up on their backs and hard-carry, so whichever player wins this match-up will give their team the best shot at winning the series.
It's all about Caps and Jiizuke, the Great Dane against the Italian Stallion.
Get Rekkles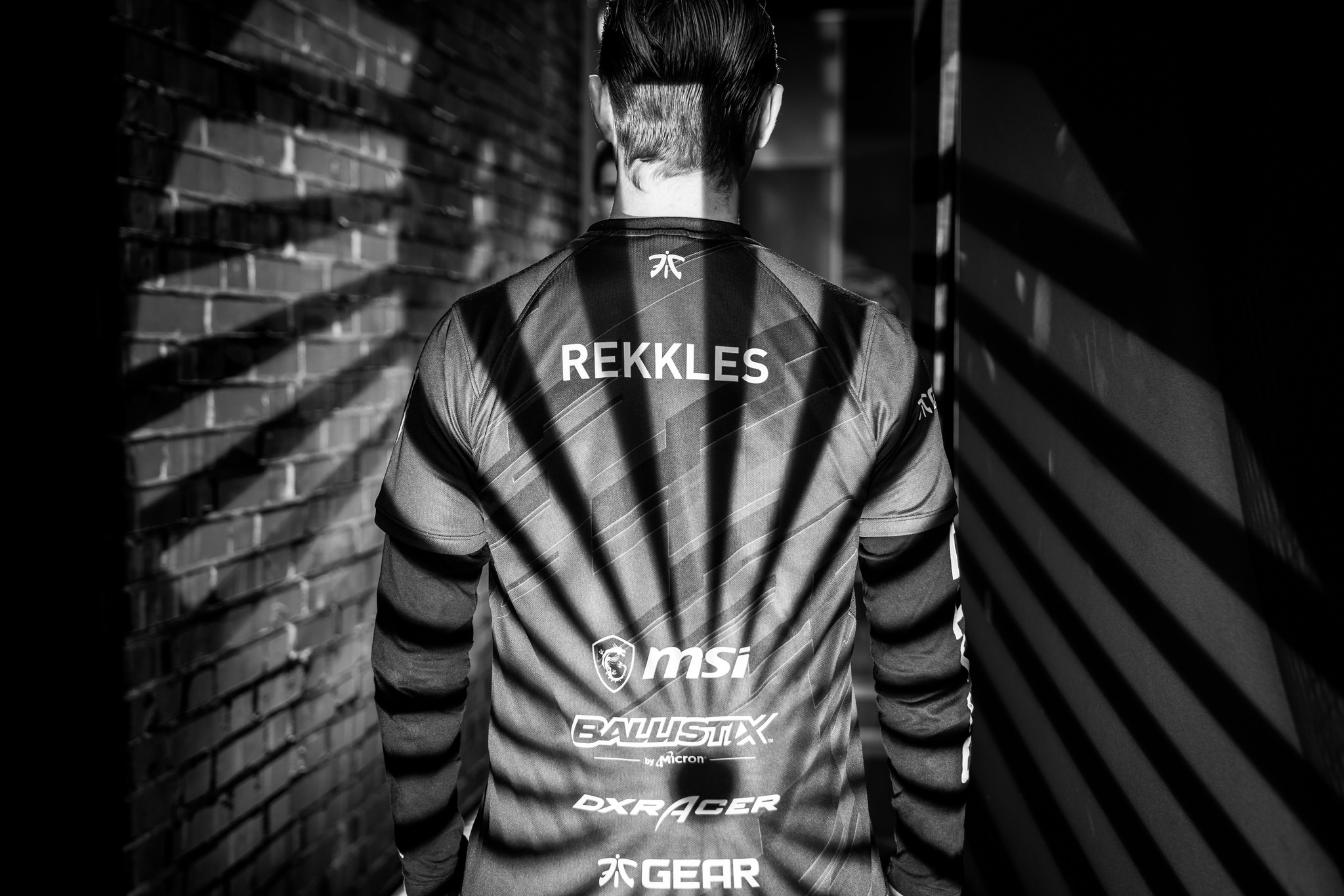 Right off the bat, Jiizuke will be playing with a disadvantage. While it's true that the Vitality bot lane of Amadeu "Minitroupax" Carvalho and Jakub "Jactroll" Skurzyński have been popping off lately, it's hard to compare them to the likes of Martin "Rekkles" Larsson and Zdravets "Hylissang" Galabov on Fnatic.
Both Jiizuke and Caps are in the running for MVP this split, but Fnatic has an edge in the fact that ADC Rekkles is also a candidate. In fact, he's probably the frontrunner. This split, he's put on quite the show, getting the highest KDA and CS-per-minute in the entire league out of any player in any role, according to LoLEsports' stats page. He carries his team just as often, if not more often, than Caps does, and that's something Jiizuke will be wary of.
It's a colossal mismatch in skill between Rekkles-Hylissang and Minitroupax-Jactroll, but there's still hope. If head coach Jakob "YamatoCannon" Mebdi and his band of rookies on Vitality have proven anything this split, it's never to count them out.
Rekkles may be a total beast, but it's also true that Fnatic pours almost all of their resources into him. Rarely will Fnatic give lane priority in the pick/ban phase to any other player, and he draws both Caps and jungler Mads "Broxah" Brock-Pedersen down to his lane often to ensure that he finds a lead. That's not a bad thing on Fnatic's part, though. After all, if anyone can put those resources to good use, it's Rekkles—but Jiizuke may be able to exploit the strategy.
Jiizuke is just enough of a hotshot that he might be able to beat Caps at his own game. If he can keep track of the Great Dane, he can set up plays with jungler Erberk "Gilius" Demir in the river to catch Caps on the way down to the bot lane. Not only will this allow Jiizuke to snowball ahead, but it will shut down Caps and keep him from helping to propel Rekkles.
It would require extraordinary vision control to consistently work, and Vitality would have to give their bot lane pick priority in almost every round to stop Rekkles from just stomping them without any help, but it's doable. It worked during week two when Vitality dumped nearly all their resources from both the jungle and top lane into freezing Caps out, and it might just work again.
Just like high school, pick on the substitute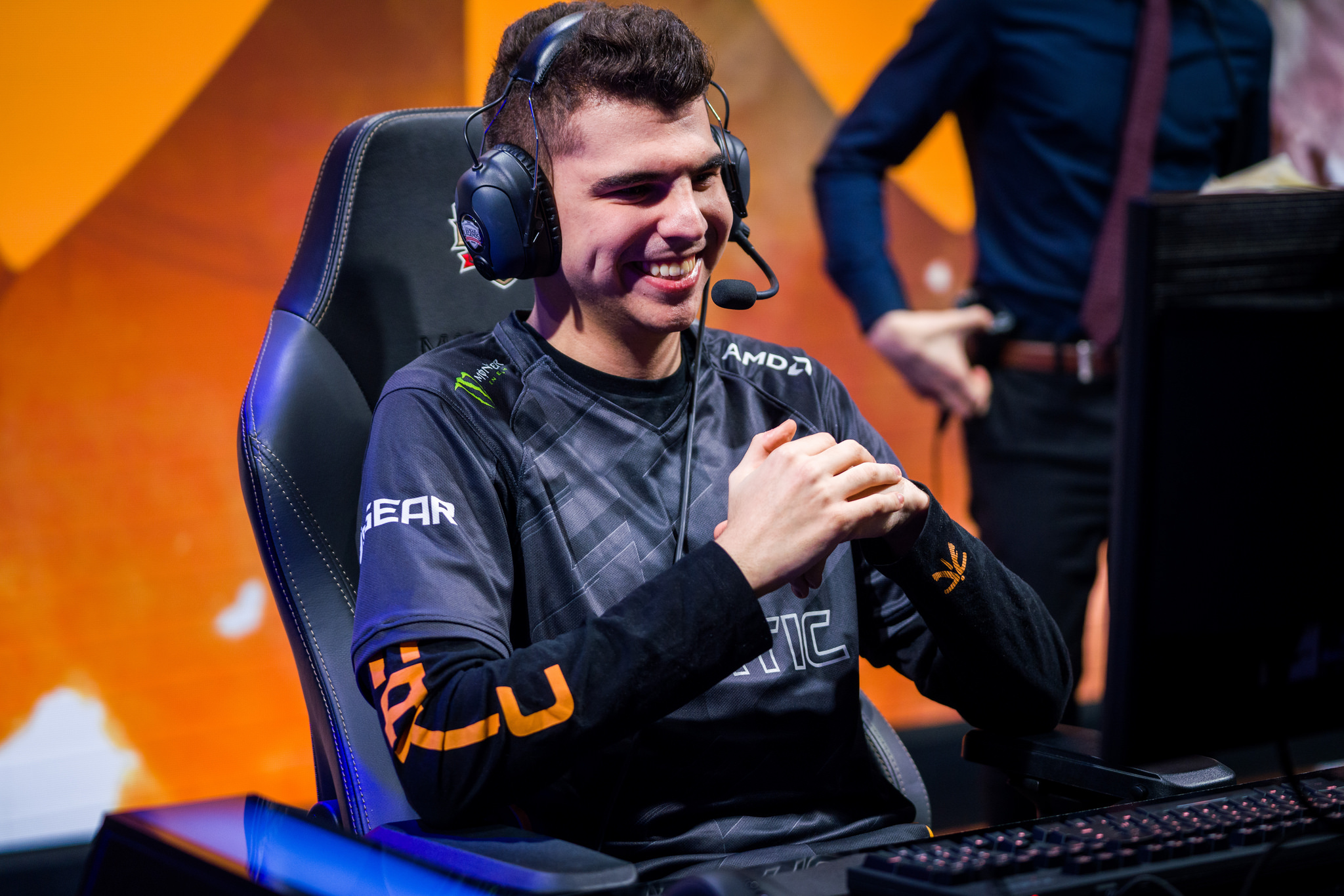 For weeks eight and nine, Fnatic subbed top laner Gabriël "Bwipo" Rau for long-time starter Paul "sOAZ" Boyer for one game each week. He won both games, and he mostly played well. While he was fairly reliable, even in the game against Giants Gaming in which he lost his lane, he's inexperienced both in the pro stage and in best-of-five series' of this importance.
For the remainder of the playoffs, Bwipo will be running the show in the top lane due to sOAZ's rather serious hand injury. Bwipo's seemed mostly reliable so far, but his unfamiliarity on the pro stage may be his downfall. If Jiizuke doesn't opt into halting Caps' bot lane shenanigans, Vitality could go the top lane route instead.
If Vitality top laner Lucas "Cabochard" Simon-Meslet is more confident in his abilities to identify the best times and paths to roam, he could just outpace Bwipo. With the right vision control in the top lane, Cabochard could do for Jiizuke what the entirety of Fnatic does for Rekkles, and he could baby him. Jiizuke doesn't really need it, but if Cabochard can team up with Gilius to just hand Caps on a silver platter to Jiizuke, the Italian Stallion will have a much easier time snowballing and hard-carrying.
Unfortunately, this strategy would require near-perfect control of the top river, and Fnatic, as a top-tier team with considerable pedigree and leadership, would likely catch on quickly and cover their tracks. Putting so much energy into controlling the top side of the map could also open Rekkles up to destroy the bot lane.
Without the same amount of pressure put on him from Jiizuke and Gilius, Rekkles could be sort of free to do whatever he wants, and a fed Rekkles is a scary Rekkles.
The finals-deciding throwdown between Vitality and Fnatic begins this Saturday at 8am PT [5pm CEST].