We've seen vastayan lovebirds and magical shapeshifting cougars, but League of Legends is finally welcoming its first true house cat to the Rift.
It won't be long before Yuumi hits the game's live servers, but her fluffy appearance got us thinking: Is Yuumi the most adorable animal in the game? We couldn't help but rank League's five cutest animal-themed designs to find out.
Here are five of the cutest animal-themed designs in League of Legends.
5) Cottontail Fizz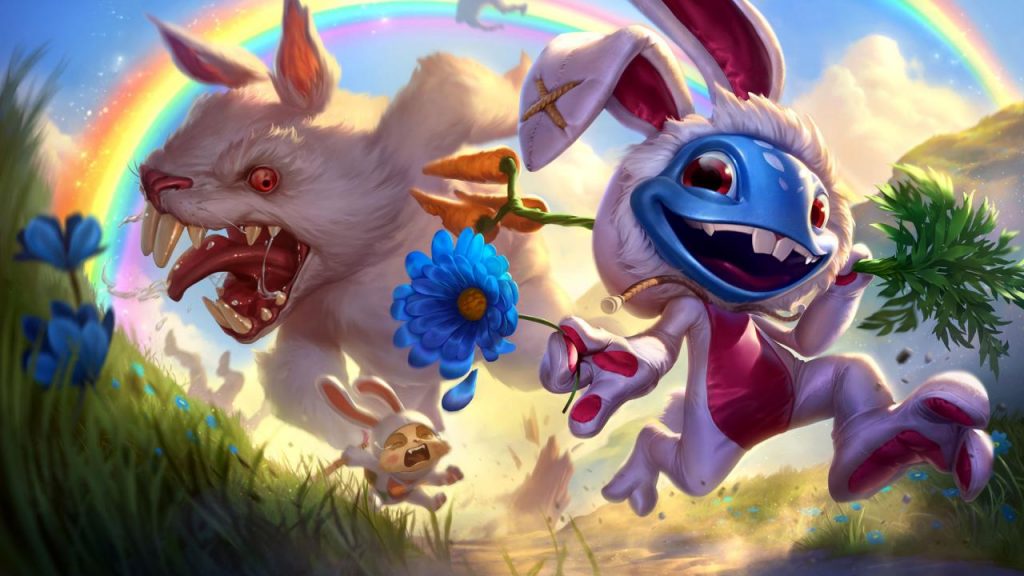 Released in 2015, Cottontail Fizz remains the "OG" animal-themed skin on this list. With a trident made of carrots and a poofy floof of a tail, the Playful Trickster fills the role of silly rabbit perfectly, hopping around the map in his fuzzy white bunny costume and playing tricks on his foes.
Cottontail Fizz is easily one of the cutest skins in the game—that is, if you can look past the monster rabbit leaping out of the ground.
4) Pug'Maw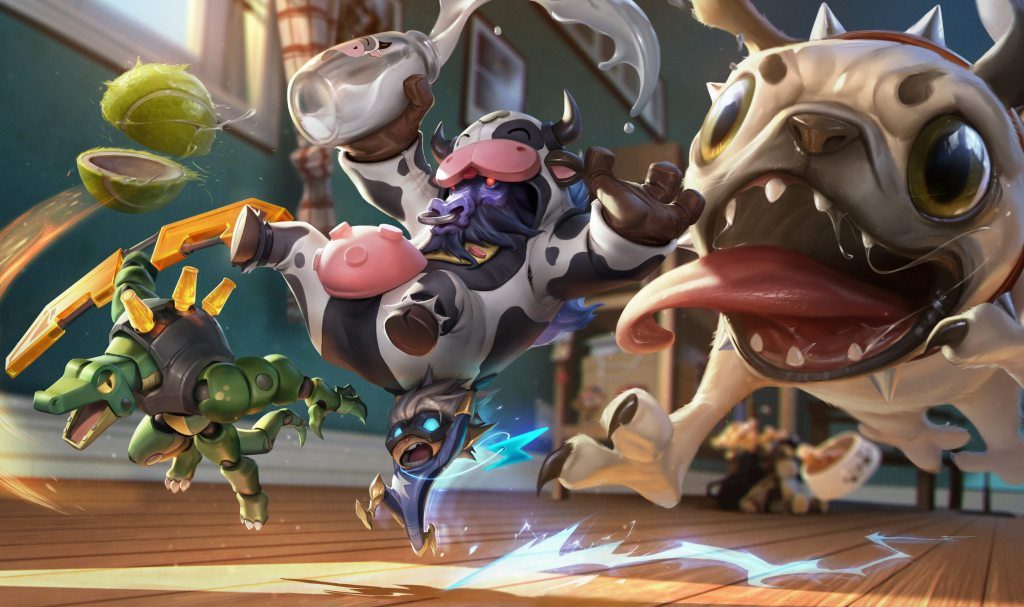 No one asked for Pug'Maw, but then again, no one knew they needed Pug'Maw.
Pug'Maw was released in 2017 to celebrate April Fools' Day, redesigning the Mouth of the Abyss into an adorable pug puppy. Between its butt-scooting taunt and barking sound effects, Kog'Maw's pug-themed skin is so weird that it's cute. It's a must-have for all fans of the Voidling.
Not a fan of pugs? No problem. The skin comes with a whopping eight different chromas for additional purchase, each redesigning Pug'Maw as a different dog breed.
3) Beemo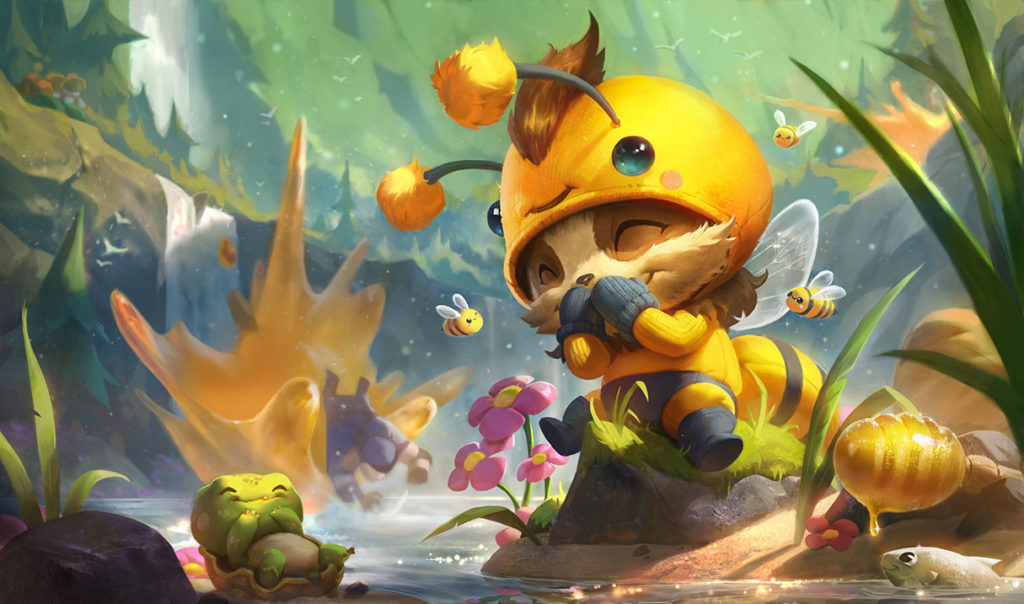 Teemo's newest skin dresses the Swift Scout in a smiling honey bee costume. Equipped with a honey blowgun, Beemo waddles around the map, summoning bees with a buzz and leaving behind explosive honeycombs in his place.
The skin comes with a set of adorable chromas for additional purchase, with each featuring a different coloration and smiling face. Who knew evil could be so cute?
2) Corgi Corki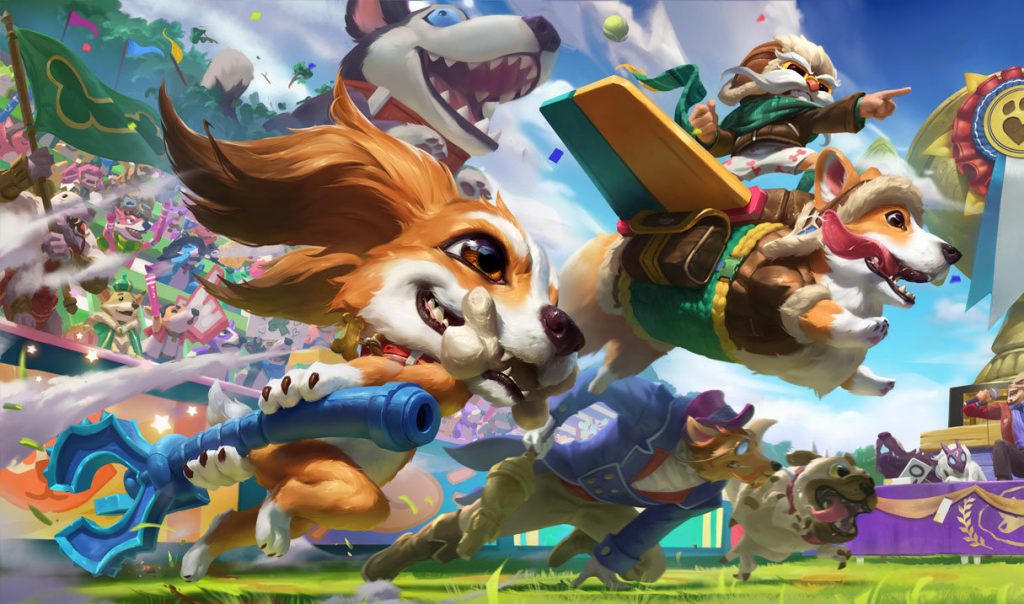 With his recent April Fools' Day skin, Corki takes flight on the back of a fluffy Corgi, who's dressed and ready for the job in an aviator hat of his own. The Corgi's ears flop back and forth while launching missiles, and he doggy paddles in the air as the pair make their way across the map.
After seeing his booty-shaking taunt, even cat people can't deny Corgi Corki is one of League's cutest skins.
1) Yuumi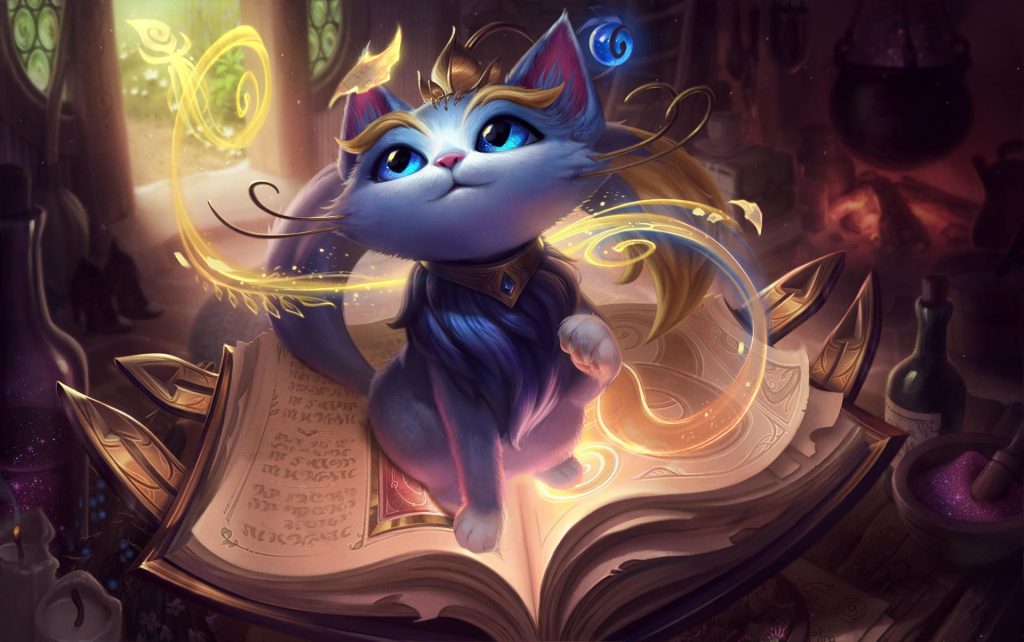 It may be an unfair fight, but as an actual cat, Yuumi tops the chart of League's cutest animal designs. With her fluffy look and silly demeanor, the Magical Cat joins League's cast of characters in a mission to find her master. Not all cats are as loyal as Yuumi, but her dedication to finding her pal (distracted only by a fishy meal, of course) is one of the characteristics we love most about the game's newest champion.
And besides, she has an ability named "Zoomies." What more could you want from the most adorable League of Legends champion?