Dalaran Heist chapter three has arrived, which means it's time to attack the streets of Dalaran.
This chapter also introduces two new sinister heroes and gives players access to the Rogue and Priest classes.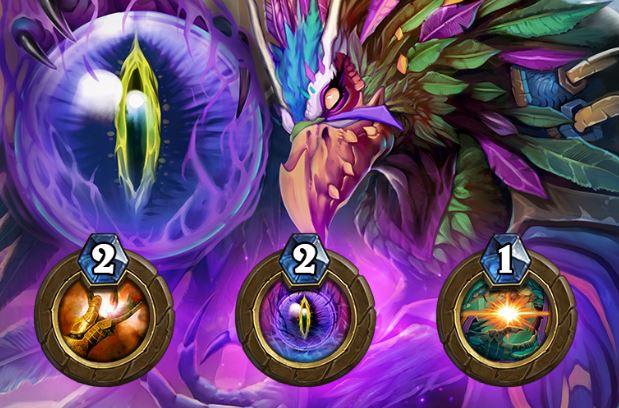 The new Priest hero you'll have the option to play as is the feathery Arakkoa, Kriziki. Although the Arakkoa are generally a hostile race within Azeroth, they do build relationships with other races if they feel there's something to be gained. In exchange for his help, Madame Lazul has promised Kriziki the power of flight. Modern Arrakoa are a shadow of their former sky-surfing selves and there's nothing they desire more than to break the Curse of Sethe and return to the clouds.
To better assist Madame Lazul in her crusade against Dalaran, Kriziki comes with two additional hero powers. Kriziki will start with the regular Priest hero power, Lesser Heal, and the additional powers will be unlocked by completing a series of unique challenges.
One of Kriziki's unlockable powers is called Distort. Just like Lesser Heal, Distort will cost two mana. Distort allows you to swap the attack and health of a minion. To unlock Distort, you'll first need to restore 50 health while playing as Kriziki.
Kriziki's final power is called Soothe. Unlike Lesser Heal and Distort, Soothe only costs one mana to use. Soothe allows you to give a minion -2 attack until your next turn. Soothe can be unlocked by casting 50 spells as Kriziki. Each of these new hero powers will drastically alter your playstyle when partaking in the Dalaran Heist.
You can glide into Dalaran and assist the League of EVIL right now.