This week marks the halfway point for the Gfinity Elite Series Australia. As we approach the back-end of the season teams will be looking for victory to secure the best position to claim the $225,000 prize pool.

Week three will see the following match-ups across Counter-Strike: Global Offensive, Rocket League, and Street Fighter V.
Brisbane Deceptors vs. Sydney Chiefs
Perth Ground Zero vs. Melbourne ORDER
Sydney Roar vs. Melbourne Avant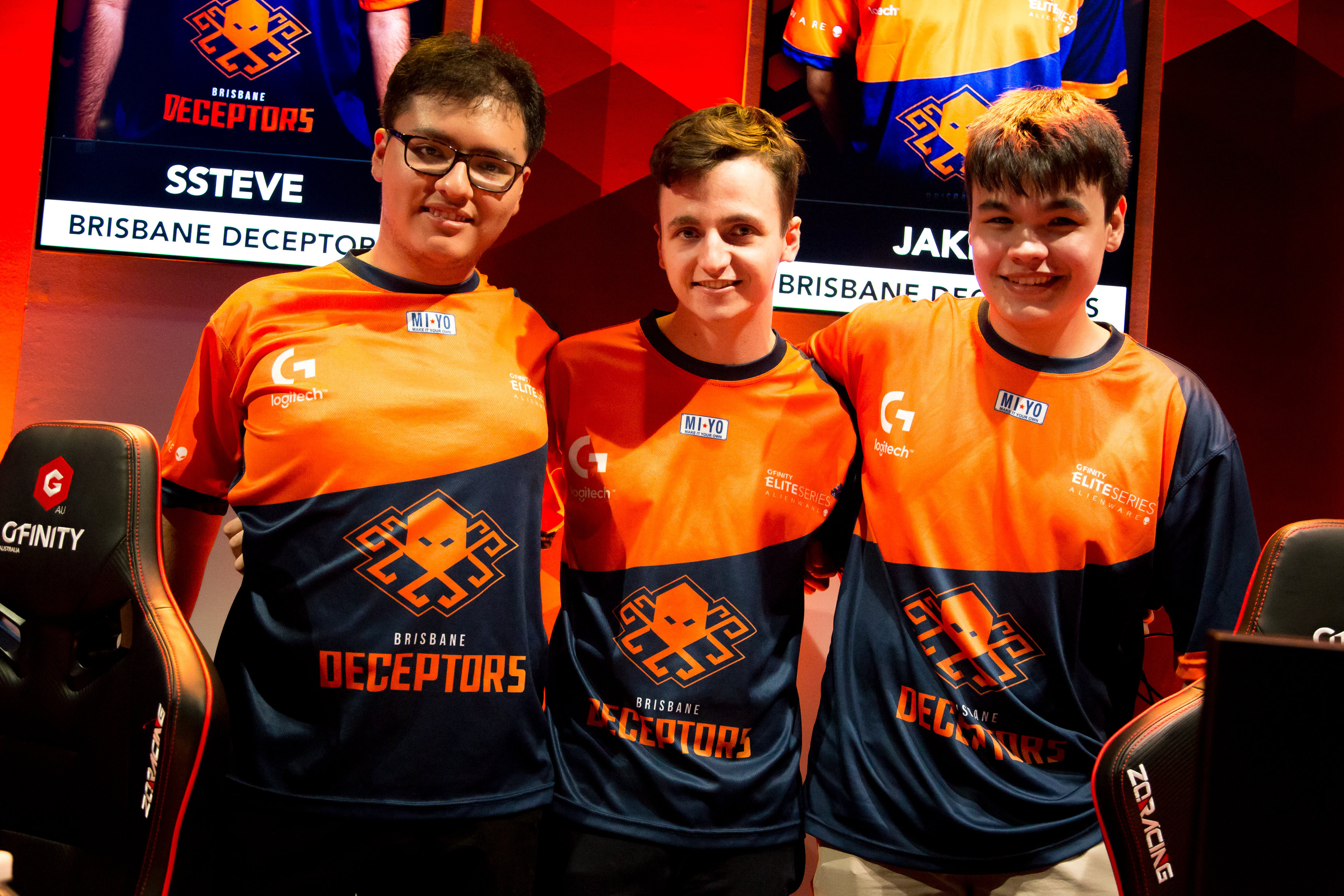 Rocket League: Grand Final Preview
There is no shortage of action available this week. Both Brisbane Deceptors and Sydney Chiefs are currently undefeated in Rocket League and face off in what could be a glimpse at this seasons finals.
The Sydney Chiefs have a world-class roster, but the Brisbane Deceptors have Jake, who is a 3x RLCS contestant, and one of the strongest players in the region. He is currently listed as "retired." Could this be a comeback-inspiring run for Jake?
The Brisbane Deceptors have proved they deserve to be at the top of the ladder these past weeks so this match is certainly not to be missed. Make sure to tune into Network Ten's Peach from 11am AEDT for all the Rocket League action.
Finals In Sight
Reigning champs Melbourne ORDER are continuing their form at the top of the ladder, tied with Melbourne Avant in both CS:GO, Street Fighter, and the overall Club Championship. They're still yet to meet in a Melbourne derby, however, making their clash all the more impactful.

Rocket League is certainly leaving some room for upsets, the top two teams are tied, which will change when they face off this week. On the other end of the ladder, both Melbourne teams are currently tied last. Like last season, the finals should be an interesting run.

Overall, Perth Ground Zero and Sydney Chiefs have the best shot at unseating the Melbourne domination in the club championship, and these next two weeks will be key to their finals chances.
Where to watch
For the first time ever, tune in on Twitch, YouTube, Twitter, and Facebook to watch every game live. CS:GO kicks off at 3pm Saturdays, with Rocket League starting at 11am Sunday and Street Fighter V at 4pm Sundays. Rocket League will also be live on Network Ten's Peach from 11am-1pm every Sunday. All times are Australian Eastern Daylight Time (AEDT).

All of Season 2's games will once again be played live in the HOYTS Gfinity Esports Arena in the Entertainment Quarter, Moore Park, Sydney. Tickets for all matches will be available in the coming weeks on the Gfinity website.