The NBA 2K League released the schedule for its opening tournament, titled "THE TIPOFF" today, with competition beginning on May 1.
This marks the first of three scheduled tournaments, alongside a 15-week regular season, which will all be capped off by the playoffs at the end of August. The prize pool is a cool $100,000, which comes in addition to player salaries and benefits.
The 17 2K League franchises will be sorted into four groups, with group stage play scheduled as follows.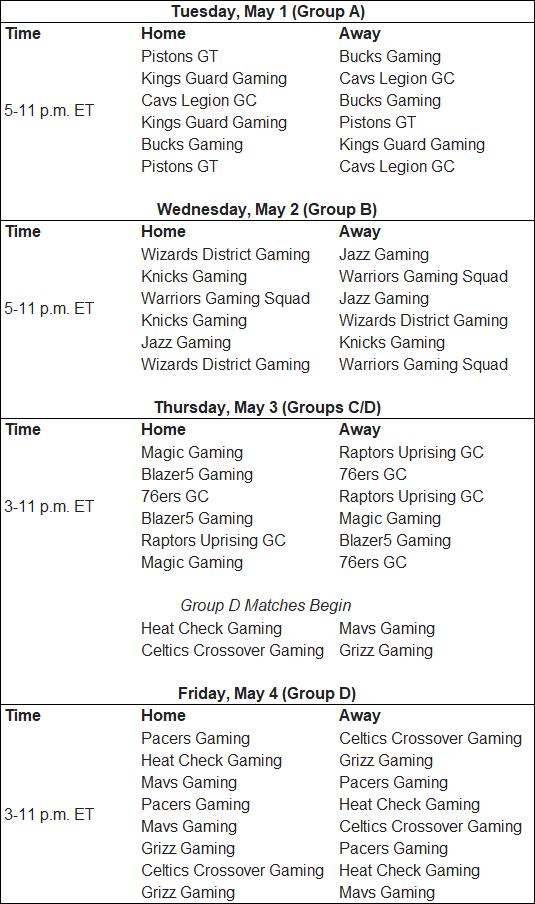 After the group stage, the top eight teams will move on to the elimination round that will take place on May 5 from 12 to 7pm CT. The winner of the tournament will take home $35,000, with $25,000 for second place and $10,000 for third. Each group winner will also earn $5,000.
All competition for the upcoming season will be held in the NBA 2K League Studio Powered by Intel in New York City. The deal is part of a long-term equipment deal with Dell and Intel to provide a PC platform for the league. Players will still be able to use the controller of their choice on the custom game platform built for the league.