Ready for the World Cup? You should be. It's the biggest soccer competition of the calendar and it only happens every four years.
Epic Games is certainly ready, judging by some skins that have leaked from today's Fortnite patch. The skins were datamined from the update by TwoEpicBuddies on Twitter.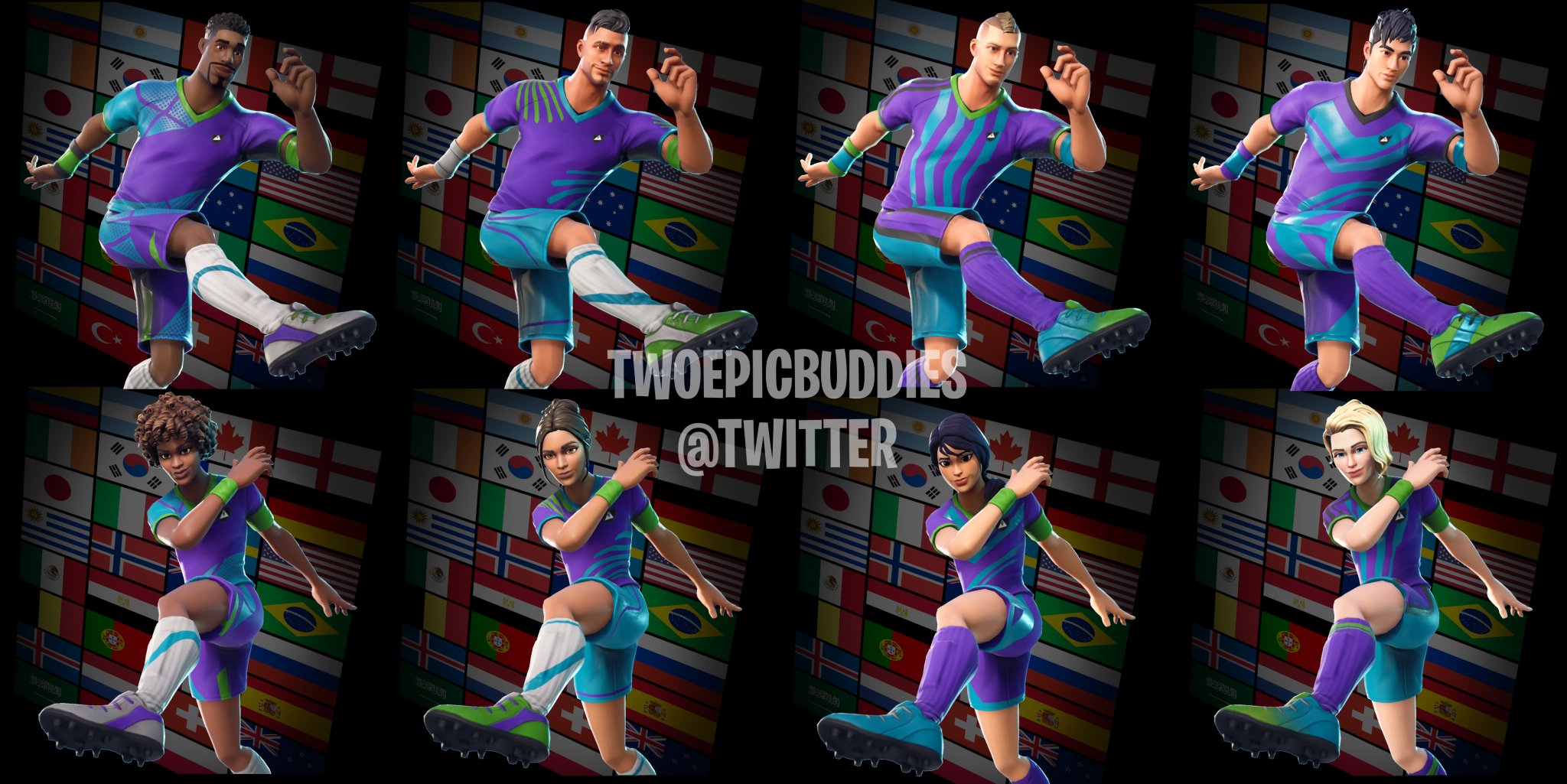 Judging by what TwoEpicBuddies found, there are no fewer than eight different soccer-themed skins. In the background of each is a collage of national flags—though not just ones qualified for this month's World Cup.
The World Cup kicks off on Thursday, so expect the skins to be available either before or around that day. It's a similar tie in to the recent basketball skins for the NBA finals.

There a few other skins datamined from the patch too. Four names were datamined, Visitor, Dark Eagle, Dark Ninja, and WWII Pilot. The last name is obviously the skin on the far right, with its period outfit and gas mask the dead giveaway. The Dark skins look to be the pair in the middle. The mysterious one on the left looks awesome and is probably the Eagle, given the counterpart looks a lot like Fortnite's Ninja class in Save the World. The final skin on the left is probably Visitor, and judging by the graphic it's possibly another skin and V-Buck bundle.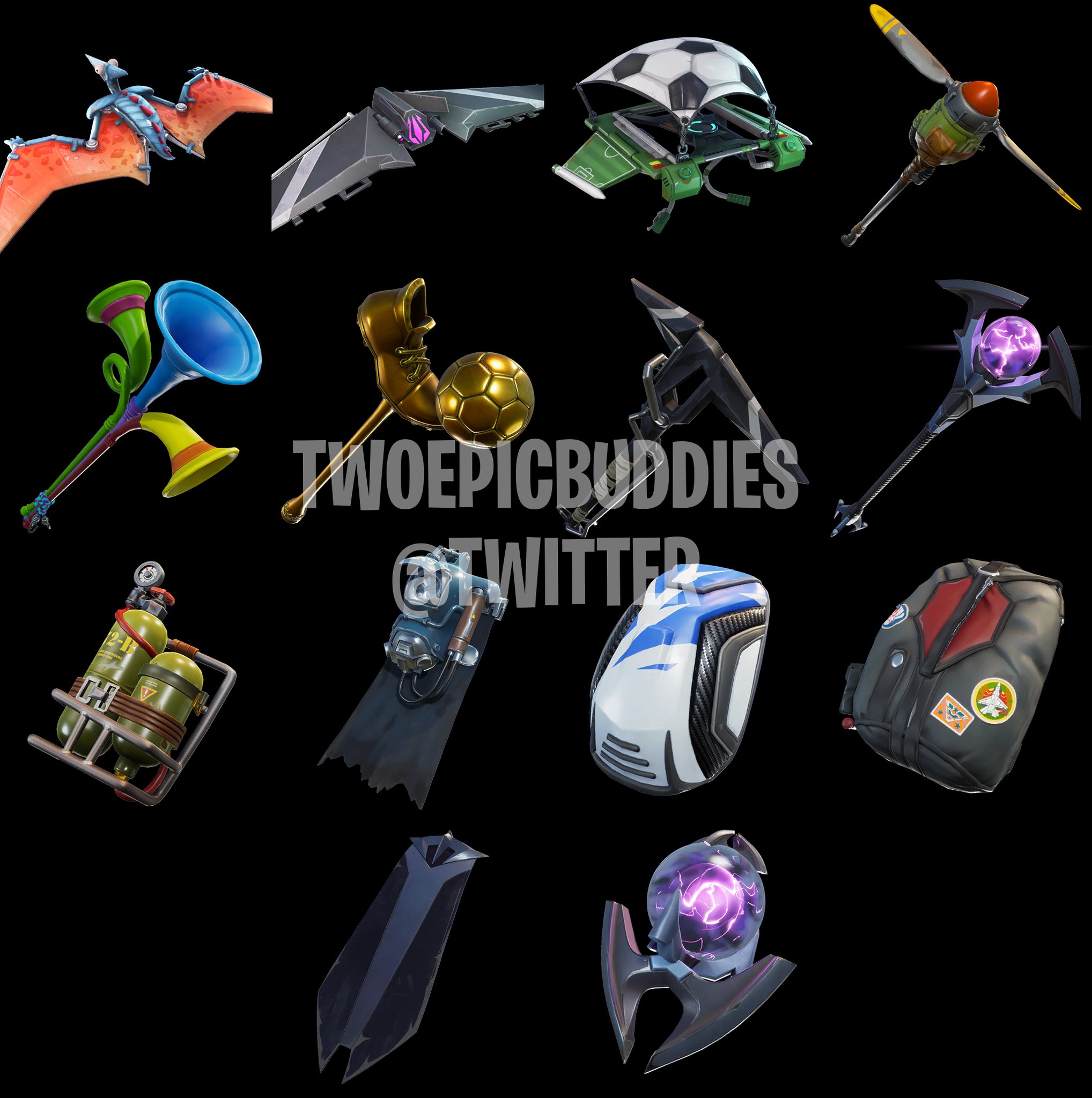 There's also some new back blings, pickaxes and gliders in the patch. Some are obviously soccer themed, or connected to the new skins—but others, like that horn contraption on the far left, look totally unique.

There's two soccer emotes too, Soccer Juggling and Red Card. Maybe Cry is for soccer too, for when your team loses. There's also a new T-Rex emote, to make your Rex and Tricer-ops skins fully method. Finally, you can now both pop and lock it in Fortnite. Videos of emotes called Waterworks and Kick Ups were also leaked—these could be alternate names for Soccer Juggling and Cry, respectively.
These cosmetics should be available in the game within the next week or so, though it's not an exact science.