ELEAGUE is making its return to CS:GO in 2019 with a short tournament featuring four teams from North America and Europe.

From Jan. 25 to 27, the 2019 ELEAGUE CS:GO Invitational will take place in Atlanta, Georgia for another weekend of competition. Cloud9, FaZe Clan, BIG, and compLexity Gaming will be the only teams in attendance for the event, since preparation is underway for many squads competing in the IEM Katowice Minor Championships.

Related: Astralis finish off Team Liquid to complete a flawless ELEAGUE CS:GO Premier title run

The event will feature a best-of-three, double-elimination bracket with a $150,000 prize pool. There will be two matches played per day, with the opening games starting on Friday, Jan. 25. Once the action kicks off on the weekend, ELEAGUE is opening up the venue to fans who want to watch the games live. All they need to do is pick up tickets on ELEAGUE's website.

This will be ELEAGUE's first event since the CS:GO Premier in July, which Astralis won completely uncontested. The Danes defeated Cloud9, Mousesports, and Team Liquid in their undefeated run, which lasted only six maps.

Below is a list of all the broadcast talent that will be working at the event.
Alex "Goldenboy" Mendez (Host)
Jason "Moses" O'Toole (Analyst)
Sean Gares (Analyst)
James Bardolph (Caster)
Daniel "ddk" Kapadia (Caster)
Sue "smix" Lee (Reporter)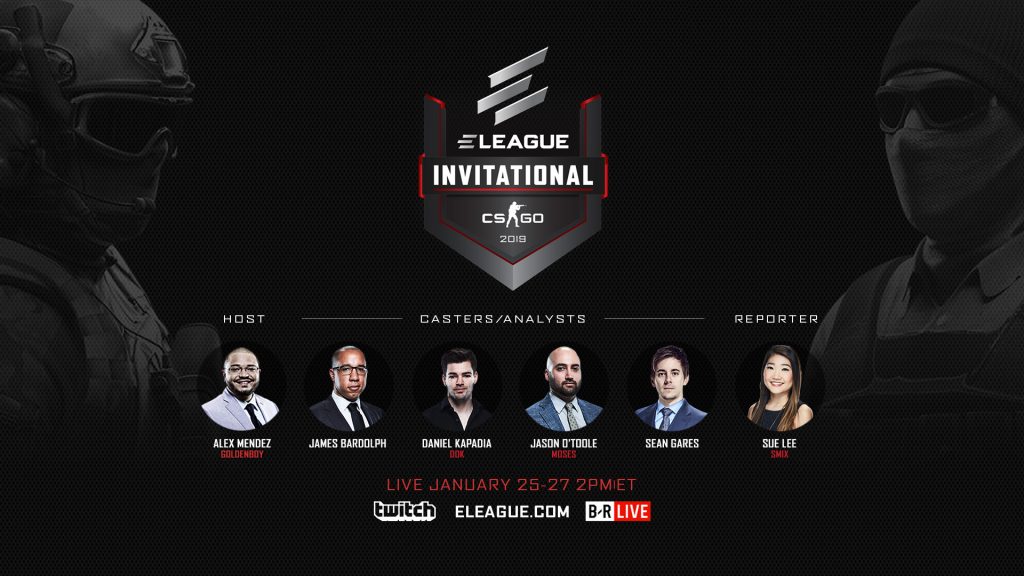 All of the action in Atlanta can be watched on ELEAGUE's Twitch channel.