World War II games are nostalgic for several reasons, one of the most prominent being its unique set of weaponry that soldiers used at the time. Call of Duty: Vanguard features many of them.
The Type 100 is one of these guns, known for its trademark side-fed magazine. This submachine gun was used by Japanese forces during World War II and is the only SMG to be produced by Japan.
There's no shortage of SMG options in Vanguard, with other classics like the MP-40, Sten, Tommy Gun, and PPSH-41 all available in the game at launch and more to come in seasonal content. As it stands, the Type 100 is one of the better options already.
Here's how to equip the Type 100 for best results in Vanguard.
Best Type 100 loadout in Vanguard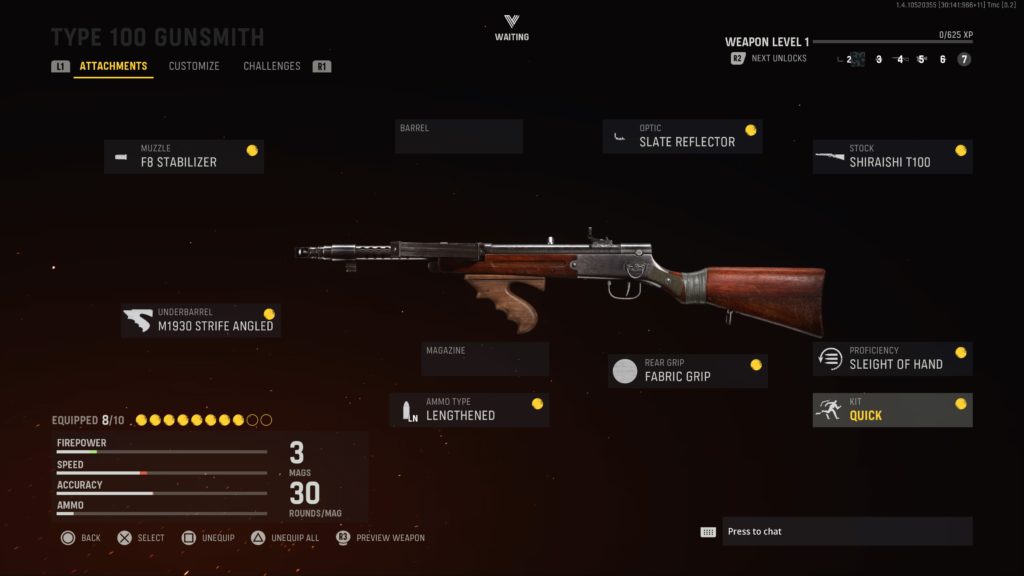 Muzzle: F8 Stabilizer
Optic: Slate Reflector
Stock: Shiraishi T100
Underbarrel: M1930 Strife Angled
Ammo Type: Lengthened
Rear Grip: Fabric Grip
Proficiency: Sleight of Hand
Kit: Quick
The Type 100 truly doesn't need much help in the way of attachments, but you get 10 of them for free anyway, so let's use them to buff it. The good news is it can hold its own without any attachments at all, so leveling it early on is easier than with some other weapons.
As with other SMGs, damage falloff at long ranges is still a thing, no matter which attachments you use on it. Use it to its strengths, like fighting at close ranges and moving around the map quickly, and you can find a lot of success with the Type 100.