Treyarch has seemingly made an unexpected change to a fan-favorite weapon in Call of Duty: Black Ops 4 Zombies.
The MOG 12 shotgun's clip size was reduced from six bullets per magazine to four in Zombies following today's update version 1.17. But the strange thing is that this change isn't detailed in Treyarch's official patch notes.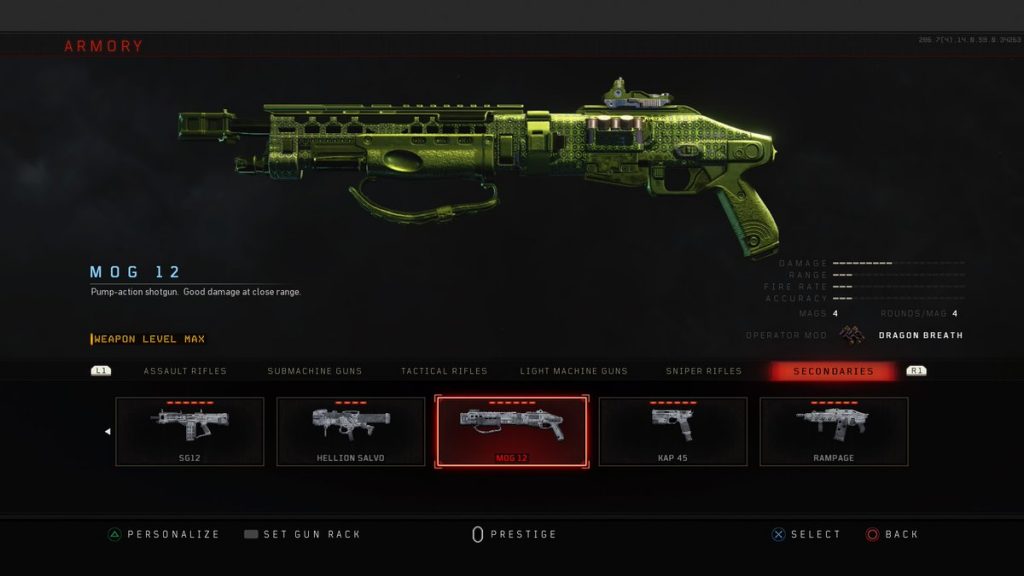 The only Zombies weapon change that's mentioned in the patch notes is that the move speed while aiming down sights was slightly reduced on the Saug 9mm's Stock II attachment. The MOG 12 isn't mentioned anywhere in the patch notes.
This has left several Zombies fans confused, questioning whether this is an intentional change that Treyarch forgot to address in the patch notes or if it's a bug.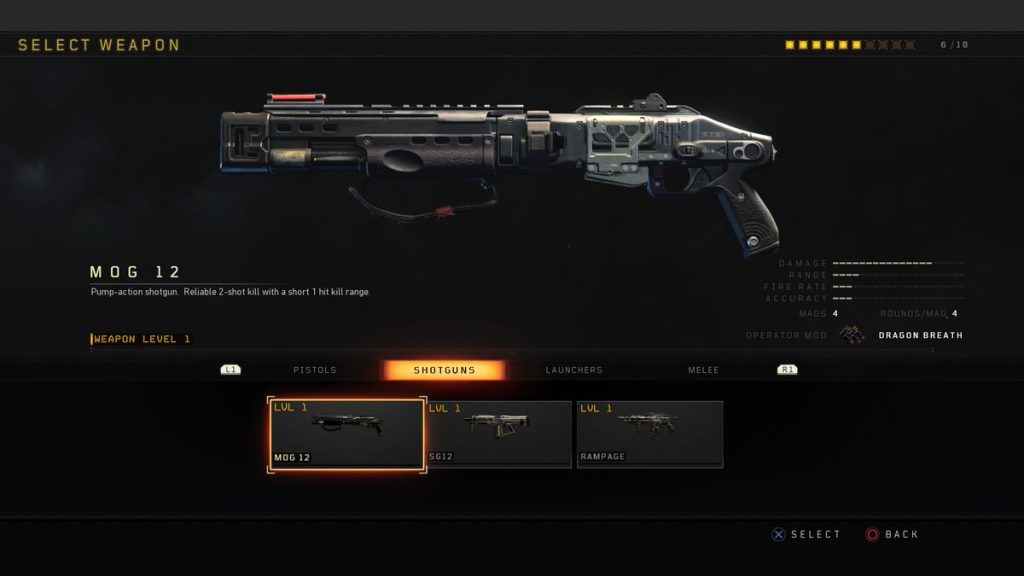 The MOG 12 holds four rounds per magazine in multiplayer, though. So Treyarch may have made this change in Zombies to align the weapon's ammo capacity across game modes.
The shotgun doesn't have an extended magazine attachment, so the only way to increase its ammo capacity in Zombies is to upgrade it using the Pack-a-Punch machine. But even when you upgrade the MOG into the OMG Right Hook, it now has a clip size of 12 rounds per magazine instead of 16.
Related: How to unlock Spectre in CoD: Black Ops 4
For now, it seems like players might have to get used to the MOG's decreased ammo capacity in Zombies. We'll update this story if Treyarch comments on the change or adds anything about the weapon to the patch notes.
Update May 2 1:40pm CT: Treyarch has released updated patch notes that reveal that the MOG 12 ammo change was intentional. Treyarch "decreased magazine size from six to four to match other game modes."