One of the most popular specialists from Black Ops III had made its way into Black Ops 4 with the launch of the game's latest operation.
Spectre is now available in Call of Duty: Black Ops 4 with the start of the Operation Spectre Rising event. The specialist debuted in Black Ops III, where he had a popular Active Camo ability that allowed him to become invisible, as well as the Ripper, a one-hit kill melee weapon.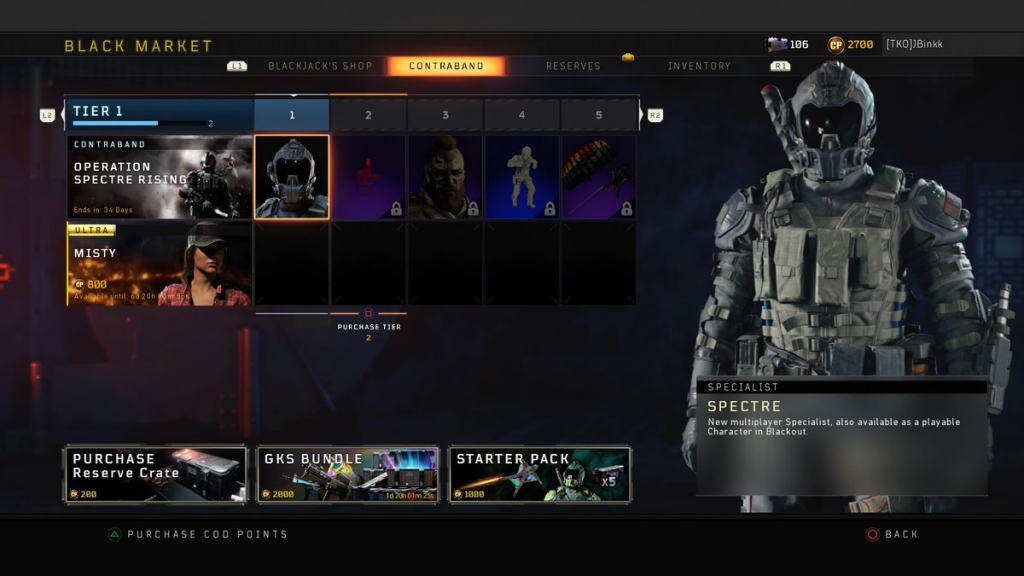 While Spectre's specialist weapon in Black Ops 4, the Shadow Blade, is quite similar to the Ripper, Spectre's Active Camo has been replaced with a Smoke grenade, which Spectre can deploy and see enemies through.
It's quite easy to unlock Spectre. All you have to do is complete Tier One of Operation Spectre Rising, which can be achieved in several ways. Firstly, players can get their Daily Tier Skip by winning a multiplayer game, earning a Merit in Blackout, or reaching round 15 in a Zombies Classic game.
Related: Call of Duty: Black Ops 4 update version 1.17 is live
Players don't have to actually play the game to get Spectre, though. If you're so inclined, you can purchase the first tier for 100 CoD points.
Regardless of which way you choose to unlock Spectre, it shouldn't take you very long.