The long wait for a new experience in Call of Duty: Warzone is nearly over.
During the Call of Duty: Next live stream event, Activision revealed that Warzone 2.0 is releasing on Nov. 16, just a couple of weeks after Modern Warfare II drops on Oct. 28. The fall and winter of 2022 are looking extremely hype for CoD fans everywhere.
The original Warzone brought gamers all over the world together in the trying times of the COVID-19 pandemic in 2020. When people couldn't go outside to see their friends, they instead joined up on Warzone and had a blast in Verdansk.
Warzone 2 is looking to bring gamers together again in 2022, with an all-new map, new vehicles, new swimming mechanics, all new weapons, and a whole lot more. It's looking like an awesome extension of the franchise.
One of the coolest things about Warzone was the ability to play with friends no matter what they played on. The cross-play inclusion in Warzone helped make it one of the most popular games in recent memory. Is Warzone 2 the same?
Here's the info on Warzone 2 cross-play capabilities.
Is Warzone 2 cross-play?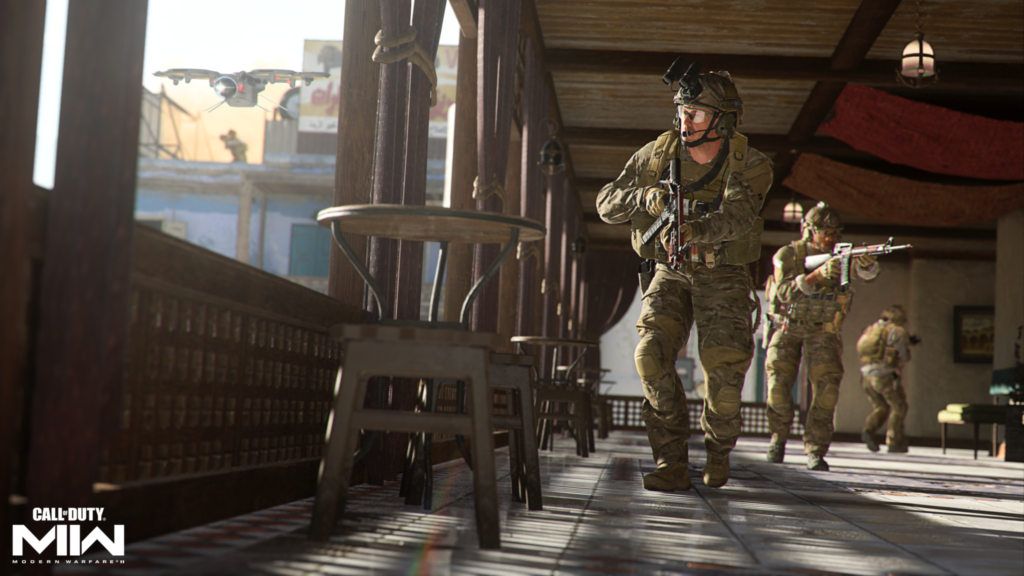 Although Activision did not explicitly confirm it, it's safe to assume that, yes, Warzone 2 will be a cross-play title. All of the few previous CoD titles, including Warzone, have been cross-play games. This means that players can join up with their friends whether they play on PC, PlayStation, or Xbox.
Players can squad up with their friends by linking up with their Activision ID numbers. This is found in-game on social screens. Activision accounts are created on the Activision website, and if you've been playing CoD for the past few years, you likely already have one.
Warzone 2.0 is scheduled to release on Nov. 16.