Call of Duty esports fans will get their first taste of WWII esports tomorrow at gamescom.
Sledgehammer Games—the developer of Call of Duty: WWII—just hosted a "Countdown to Beta" livestream at gamescom in Cologne, Germany. During this livestream, Michael Condrey, Sledgehammer's chief operating and development officer, and Glen Schofield, the general manager and co-founder of Sledgehammer, revealed a ton of information about what players can expect in the WWII private multiplayer beta—which goes live on PlayStation 4 this Friday (Aug. 25) at 1pm ET.
Condrey and Schofield talked about the new Headquarters mode, and provided the community with its first inside look at this new dynamic social hub.
The two developers then discussed the multiplayer beta, where players will get a chance to try out this upcoming Call of Duty title for the first time. All five divisions will be playable up through the first 20 levels of player progression in multiplayer.
Related: Here's how and when you can play the Call of Duty: WWII beta
The beta will also showcase several maps that the community already knows about, including Pointe du Hoc, Ardennes, and Gibraltar. But Call of Duty fans will get their first glimpse at another brand new map during tomorrow's WWII multiplayer exhibition at 2pm ET.
Several top professional Call of Duty players are at gamescom, and they will be competing on the new map—Flak Tower—during the esports showcase on Wednesday (Aug. 23).
Flak Tower is set in the heart of Berlin, and viewers will get to see an esports match of Capture the Flag on this new map.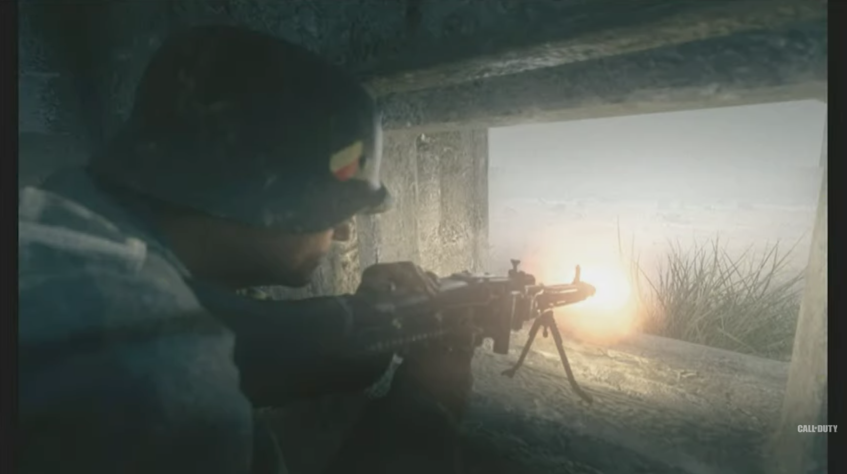 Fans even saw a sneak peek of a screengrab of another War mode mission that will involve the iconic Normandy setting from World War II.
There's a lot to be excited about with the impending launch of WWII's beta—and Call of Duty esports fans are even more thrilled to see some Capture the Flag action in tomorrow's exhibition match.