FedEx is teaming up with Grizz Gaming, the NBA 2K League team of the Memphis Grizzlies, the organization announced earlier today.
The multinational courier delivery services company headquartered in Memphis, Tennessee will sponsor Grizz Gaming in an effort to "explore the rapidly growing esports base and expand on a deep, Memphis-based alliance through two organizations that heavily prioritize technology and logistics."
"Esports and competitive gaming are rapidly evolving and offer engaging digital opportunities for the Fed Ex brand to reach new audiences," said Patrick Fitzgerald, the senior vice president of Integrated Marketing and Communications, FedEx. "We're proud to be able to enter this new dimension in sports sponsorship by building on one of our most successful sports sponsorships and teaming up with the Memphis Grizzles and Grizz Gaming for its inaugural season."
As a part of this new sponsorship, the FedEx logo will have "prominent brand position" on the Grizz Gaming's virtual court. This logo placement will mirror the location of FedEx's logo on the Memphis Grizzlies' home court, which is called the FedExForum.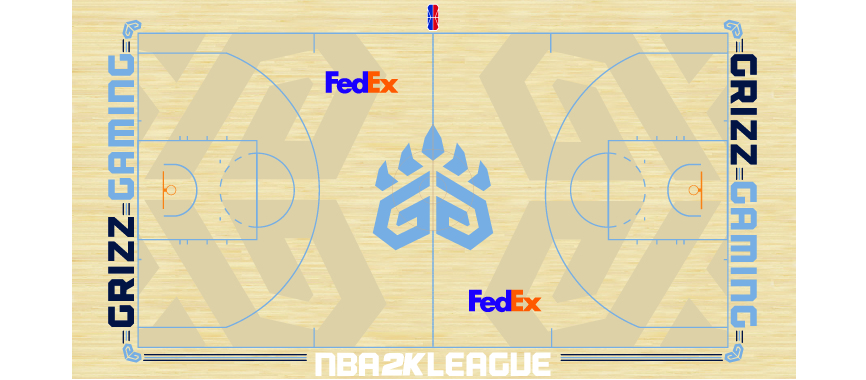 FedEx also plans to "present custom-branded digital content features to be pushed through social and digital channels, along with a weekly social-based feature among other opportunities."
"Grizz Gaming is thrilled to team up with such an esteemed, locally-based and globally-focused organization in FedEx," said Lang Whitaker, the general manager of Grizz Gaming. "We're excited to build on an already great relationship and further engage with the Greater Memphis community and beyond through multiple avenues in this endeavor."
Grizz Gaming sit at 1-1 in the NBA 2K League standings—they beat Pacers Gaming 64-57 on May 12 and then lost 62-52 to Cavs Legion GC on May 19. They'll be in action again on Saturday, May 26 against Kings Guard Gaming at 4pm ET.