Reddit dataminer bizzfarts is at it again, as they have datamined more new information from PlayerUnknown's Battlegrounds' test server.
A new version of the minimap for the upcoming desert map was one of the highlights of the new datamine, and bizzfarts says that the title for the new map (as of now) is Valle Coronado. The new minimap has all new names for the towns and cities within it as well.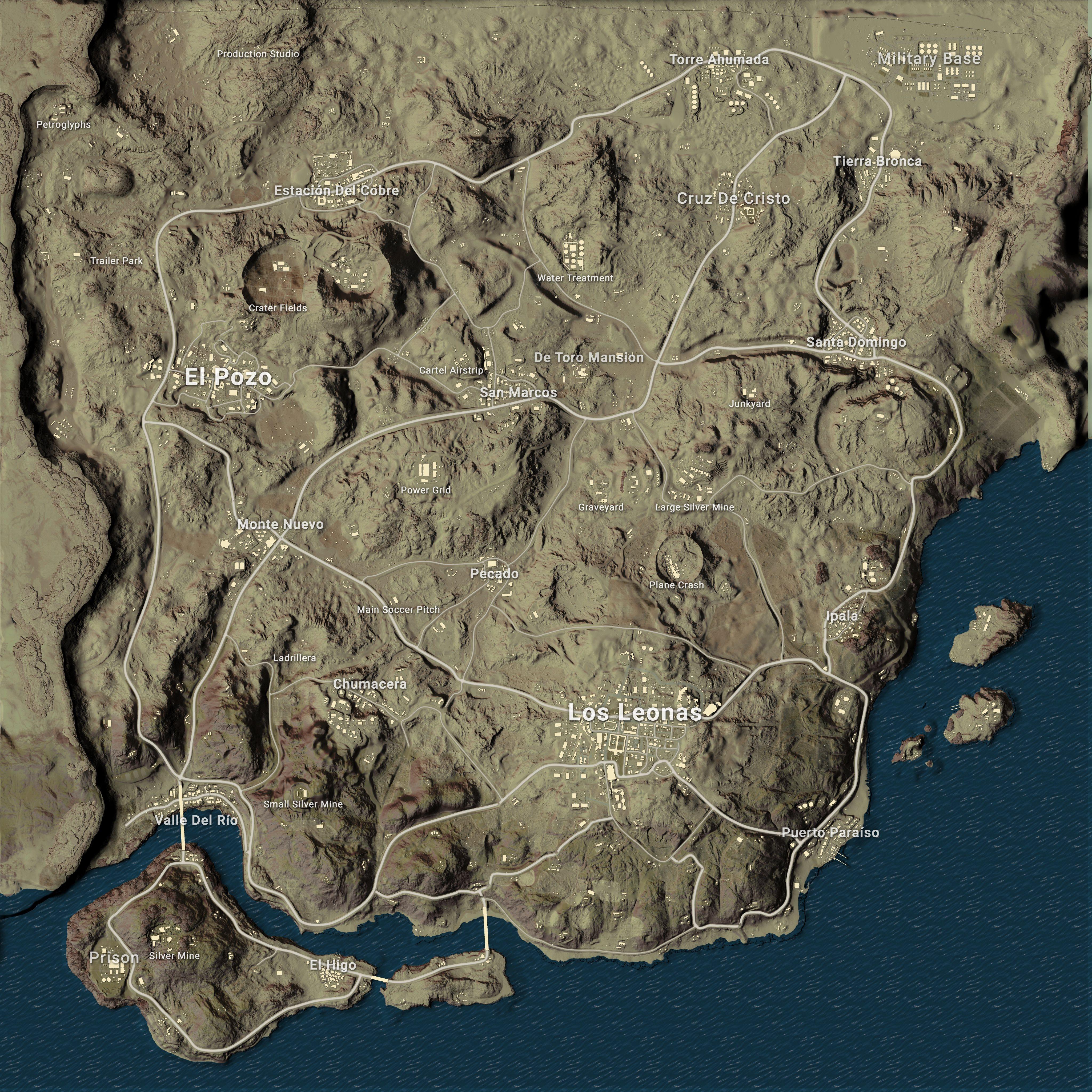 The newest version of the minimap features more detail than before, including topographical mapping that shows mountain ranges, craters, and more.
On top of that, three new weapons have been found, as well as a flare gun. The weapons include a Winchester 1894 lever action rifle, a Rhino revolver, and a sawed-off double-barrel shotgun.
It's expected that Valle Coronado will include a slew of new weapons, as well as new vehicles, as the setting is quite different from the Russian-inspired island of Erangel.
Previous datamines of PUBG have shown work-in-progress versions of the minimap, as well as a bunch of new vehicles and a few weapons as well.