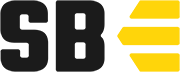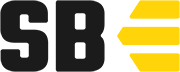 This article is brought to you by StatBanana, the best Overwatch strategy tool.
---
A leaked image reportedly coming from Overwatch's achievement page in Korean has been published on the official game forums—and it shows what seems to be a special achievement for this year's Overwatch Archives event.
The achievement shows an icon with four heroes just like icons from previous Archives event achievements, in which players had to complete a mission against AI enemies meeting certain criteria to unlock it.
Players speculate that the hero icons represent Sombra, Doomfist, Moira, and Baptiste in Talon skins. If so, that would mean Baptiste will get a new Talon skin once this year's Overwatch Archives event is released—the other three heroes already got their own versions in previous editions of the event.
A few players are questioning who the character at the bottom left is, claiming it could either be Moira again or Widowmaker in a new skin. Those who believe it's Widowmaker say it would be weird to have Moira featured in an Archives game mode for the second year in a row when there are other Talon members, such as Widowmaker, who were never used and could debut in the mode instead.

Related: Overwatch League experiences Sombra-esque tech error.
About the text in the image, players are speculating it mentions "extraction." That could mean rescuing one of the Overwatch characters that were in Talon as part of an Archives mission, or maybe any other key member from Talon. We've seen achievements in previous events where players just had to complete an Archives mission to get a reward, so this might be the case if this leak is real.

Last year, the Overwatch Archives event Retribution started on April 10. Developer Blizzard Entertainment has yet to reveal the name and the start date of this year's Archives event.