As a free-to-play battle royale title that's become one of the most popular games in the world overnight, Apex Legends also offers players the chance to stunt on the battlefield with a plethora of skins for the various characters in the game.

Cosmetic items are a huge part of a video game's experience, whether you're playing a battle royale, a MOBA, or even a fighting game. Good skins make you stand out on the battlefield or blend into your surroundings, depending on what your strategy is.
As a result, Respawn Entertainment has provided a great selection of skins to help players express themselves while taking someone down with a Peacekeeper shotgun. There will always be a skin that catches your fancy, whether you're a void-jumping escapee or a ziplining robot. Here are some of the best character skins in Apex.

1) Bloodhound – The Plague Doctor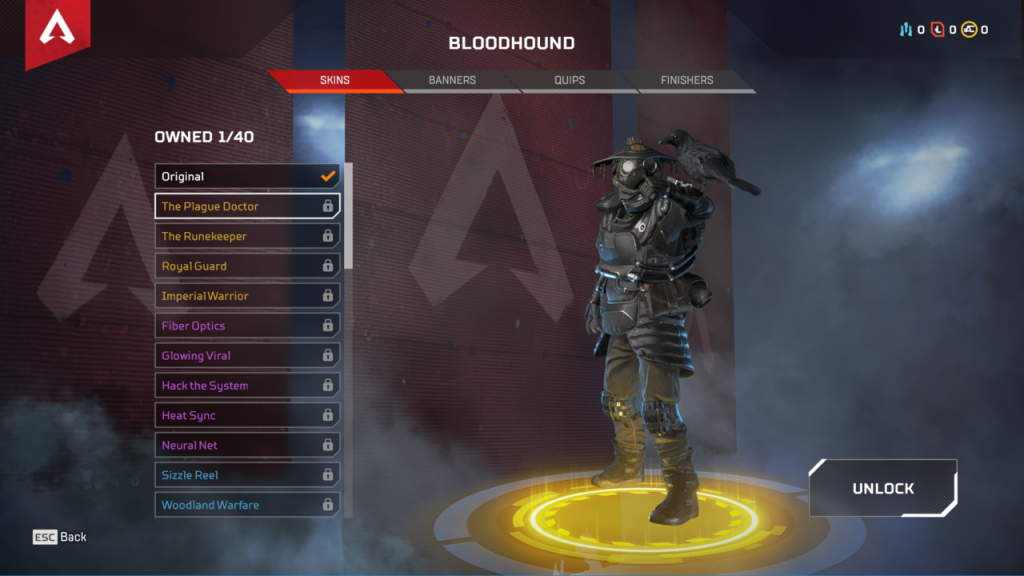 This skin exudes Bloodhound's dark, brooding personality. With the iconic hooked beak of the Plague Doctor's mask, you can instill fear into your enemies with its all-black colorway. Additionally, Bloodhound's pet raven perfectly fits into the theme with this skin, making it even better for this character.

2) Bangalore – Officer Williams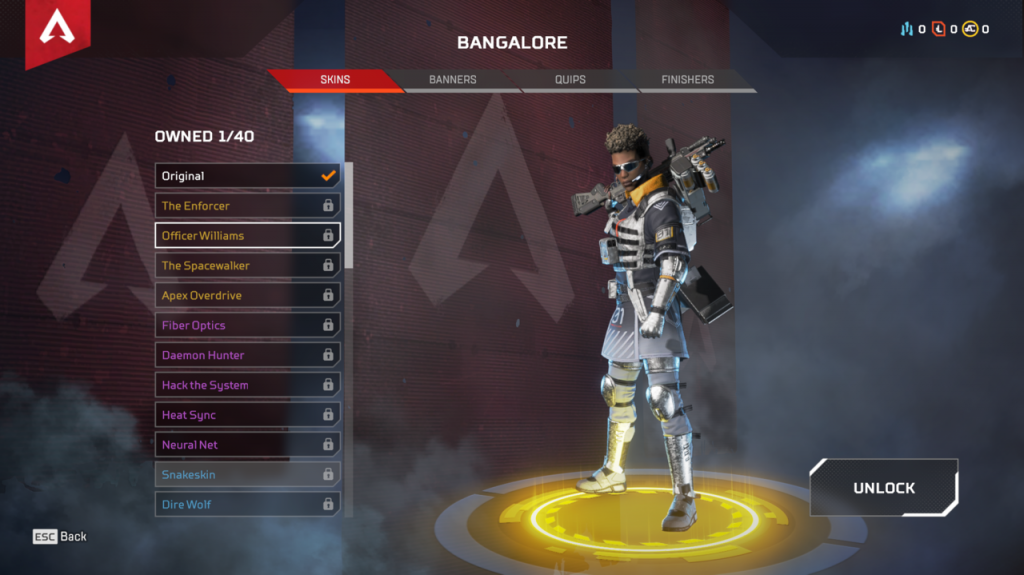 Apex's resident combat specialist has plenty of great skins to choose from. But there isn't a better skin for Bangalore than Officer Williams. Those cool, dark sunglasses speak volumes to how the professional soldier carries herself. She's calm, calculated, and ready to take down anyone who gets in her way. Maybe the sunglasses are there for when her artillery lands?

3) Caustic – Blackheart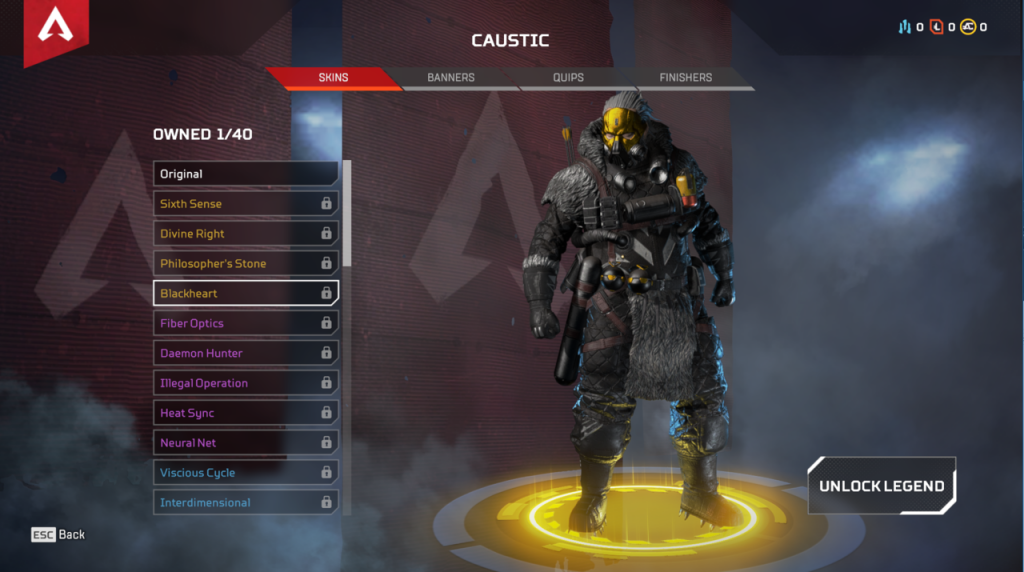 With a striking gold mask standing out among the pelts of fur adorned across his chest, the Blackheart skin for Caustic is the wilderness meeting royalty. It's like the Toxic Trapper has found his hunting grounds, and the gold mask represents him establishing his reign over King's Canyon. With this skin, you're the hunter and your enemies are the prey.

4) Gibraltar – Dark Side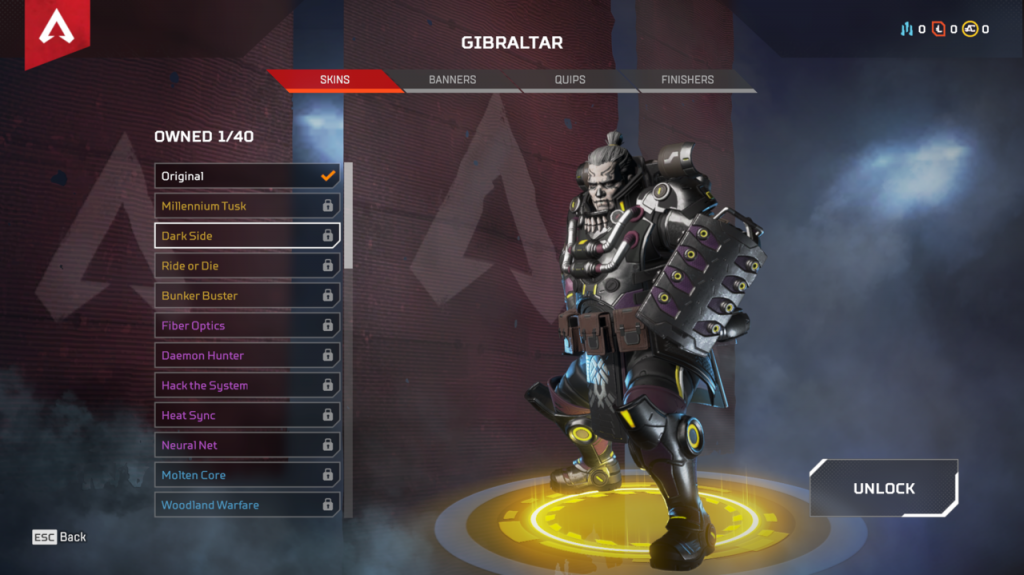 Gibraltar isn't the flashiest character to play, but that doesn't mean that he can't look flashy out in the field. Dark Side is the most colorful skin in his collection, sporting accents of purple and yellow on a solid black set of armor, with white face paint as well. You don't usually miss this lumbering tank of a man in battle, but this armor makes sure you can't miss him at all.
5) Lifeline – Vital Signs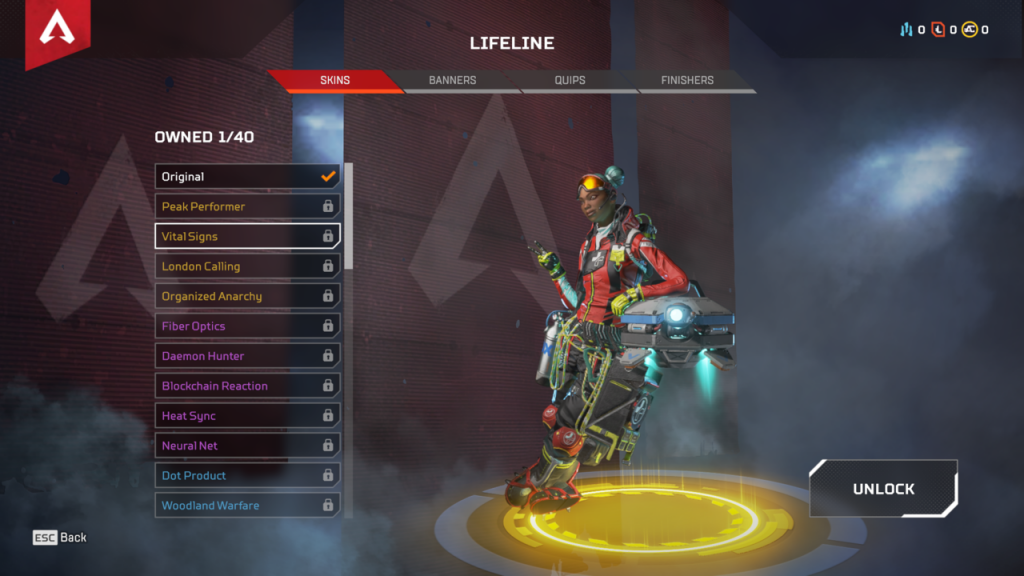 For Lifeline, this skin is the best out of the bunch as it represents who she is at her core: A sassy medic who's out there to save some lives. The red jacket is pretty eye-catching and the whole mountain climber aesthetic is a great choice for one of the most important (yet unplayed) characters in the game.
6) Mirage – The Revenger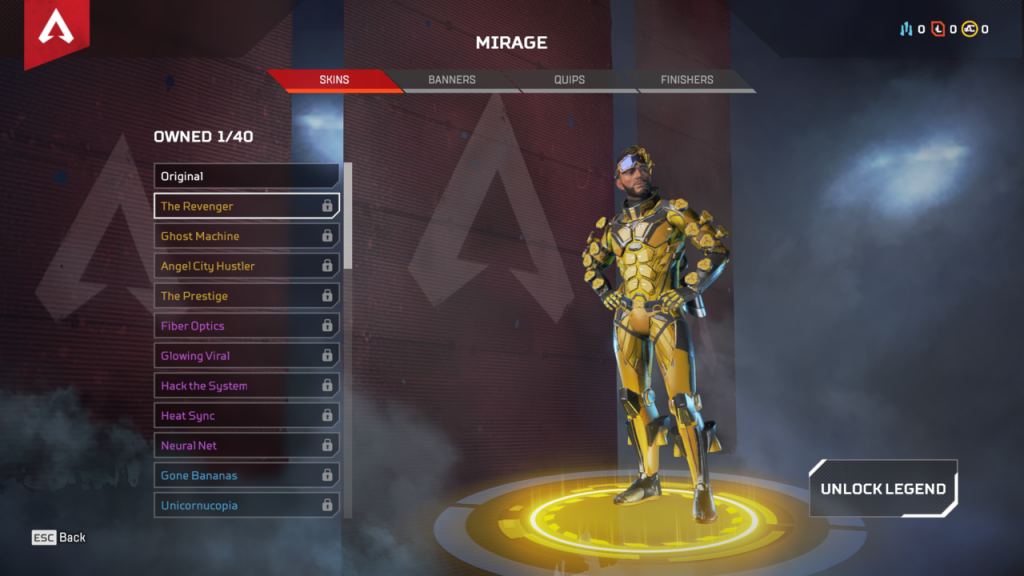 Mirage is all about making a statement and attracting attention from his foes and fans. With this bright yellow suit and hair, The Revenger is a perfect suit to distract your enemies long enough to take them down, and then pose for the cameras right after.
7) Pathfinder – Quicksilver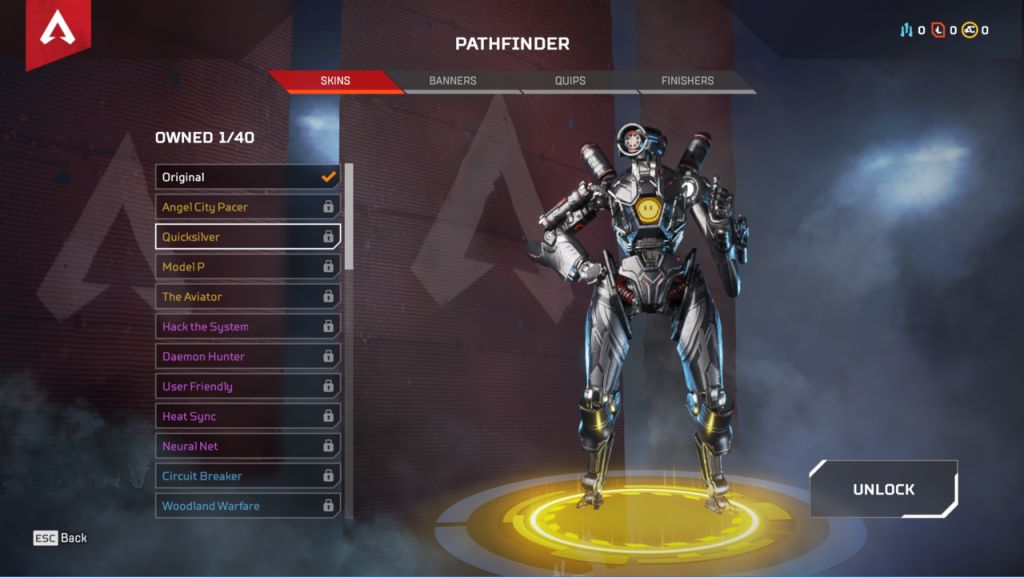 The Quicksilver skin for Pathfinder gives our ziplining friend a sleek, stylish look for his battles in Apex. It's a timeless chrome look that makes any robot look like the Terminator. Who else should you want to look like when you're a battle robot swinging into the fray against 57 other players?
8) Wraith – Quarantine 722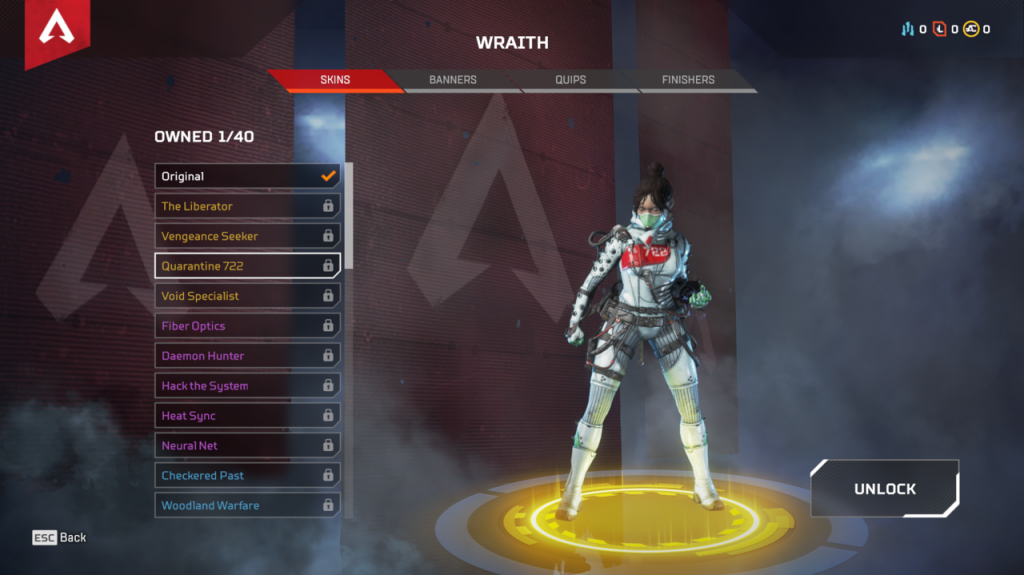 As one of the most played characters in the game, Wraith has a surprisingly limited amount of options when it comes to good skins. In fact, three of her four legendary skins' main color is black, which is unusual when compared to the other characters.
As a result, Quarantine 722 is the most unique-looking skin out of them all. It's also a throwback to her turbulent past, which is still a big mystery to many players. All we know is that she woke up in a detention facility for the mentally ill, with no memory of her past life.