Heading into week two of the MPL Weekly War of the Spark split, several players needed to make a move to stay in the top rankings and avoid a 0-3 start.

Márcio Carvalho (Gruul Aggro) and Jean-Emmanuel Depraz (Izzet Phoenix) entered week two with 0-2 records, bringing decks not yet seen in the MPL Weekly War of the Spark split. Depraz edged out the win while Carvalho dropped to 0-3, showing that Izzet Phoenix is still a Standard deck worth competing with.

Christian Hauck, Shota Yasooka, Mathew Nass, Shahar Shenar, and Luis Salvatother are some of the other players who find themselves in a 0-3 hole after week two of the MPL Weekly.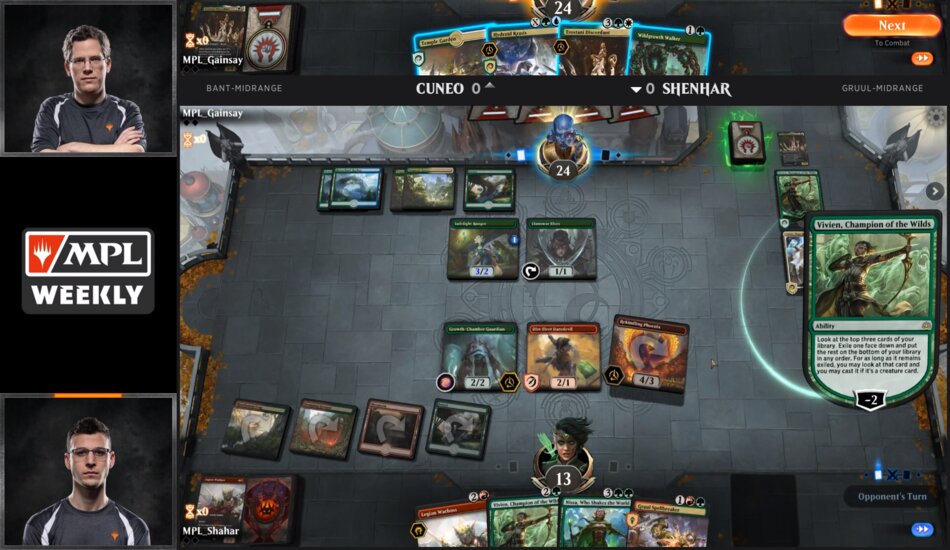 In the Pearl division, Andrew Cuneo and Eric Froehlich share the lead at 3-0. But BBD and Javier Dominguez are right behind them at 2-1. Da Rosa (2-0) holds the lead in the Sapphire division with Goligoski, Burchette, and Sato closing in at 2-1.

William Jensen holds the lead in the Ruby division at 2-0. He's followed closely, however, by Lucas Esper Berthoud, Reid Duke, and Ken Yukuhiro at 2-1. Unlike the other divisions, Emerald has three players sitting at 3-0 after week two of MPL Weekly. Seth Manson, Brad Nelson, and Martin Juza lead the Emerald division, with Kowalski right on their tails.
Week three of the MPL Weekly War of the Spark split will air on Saturday, May 25. The leaders in each division will try to separate themselves from the pack and earn that day one bye for MTG Mythic Championship IV.