May has certainly been a month to remember for Royal Never Give Up's ADC, Jian "Uzi" Zi-Hao.
After winning the 2018 Mid-Season Invitational on May 20, the RNG marksman has reportedly reached an incredible milestone on his livestream.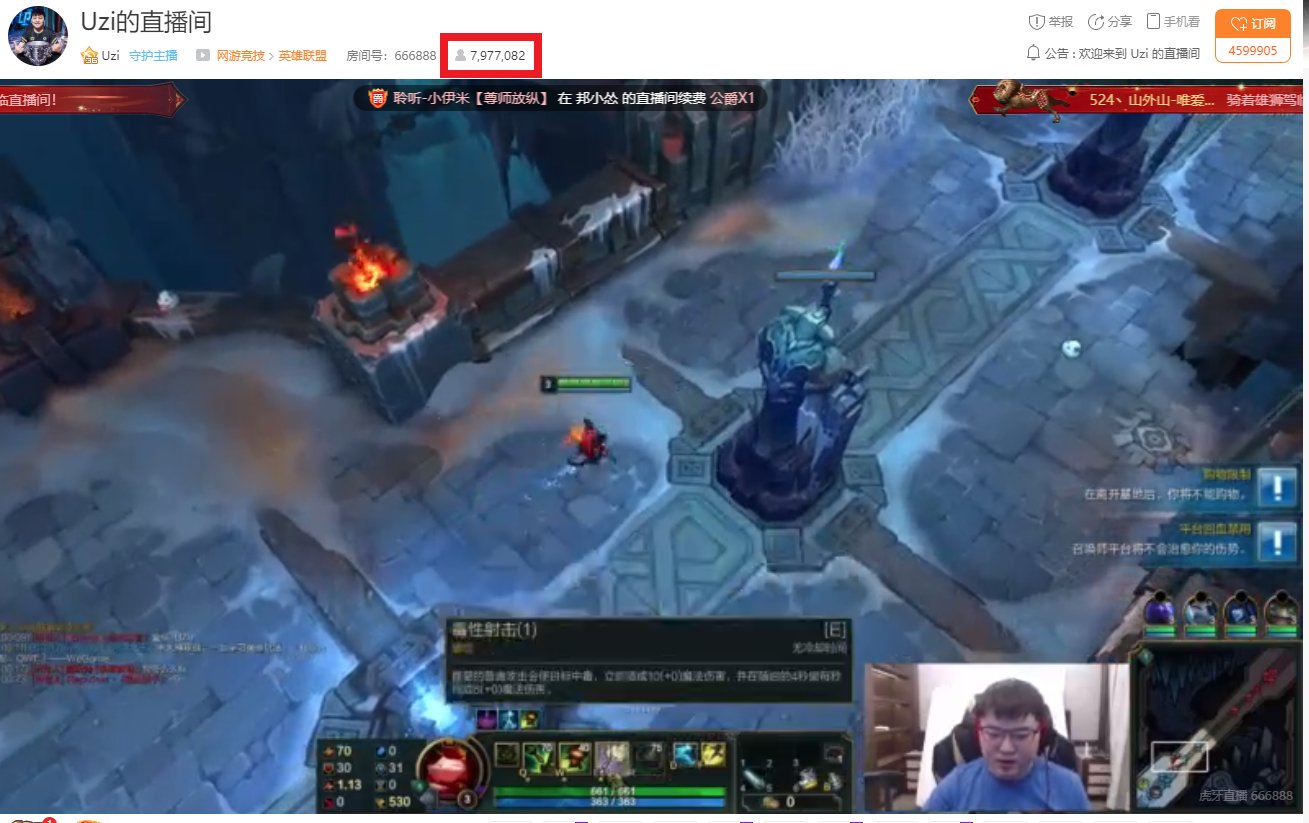 Uzi apparently had roughly 8.5 million concurrent viewers watching him stream League of Legends earlier today, according to Inven Global (the screengrab taken by Maisesports shows Uzi at 7.9 million viewers).
RNG's ADC was streaming on Huya.tv, which is one of China's three biggest streaming websites, according to Inven Global. Viewership numbers for Chinese streaming sites are widely considered suspect among esports fans, who claim they're inflated by bots. It's worth pointing out, however, that esports are wildly popular in the country of 1.3 billion. And even if the numbers are inflated, there were still a lot of people watching Uzi play League. One Reddit user pointed out that even if 99 percent of the viewers were bots, Uzi would've still had around 85,000 viewers.
One reason why the numbers may seem inflated is because Chinese streaming platforms report live viewers different than websites like Twitch or YouTube. The total numbers include current and past viewers, current and past donations, stream duration, viewer activity, and more, according to one post on Reddit.
Related: Uzi finally meets his destiny by claiming the MSI crown with RNG
In comparison, popular Fortnite streamer Tyler "Ninja" Blevins set the record on Twitch with over 660,000 viewers tuning in to his Esports Arena charity tournament in Las Vegas on April 22. This broke the milestone for concurrent viewers on Twitch that Ninja previously set when he played Fortnite with the rapper Drake.
Uzi has been widely considered the best ADC in professional League of Legends, and after his recent performance at MSI, some fans are even starting to claim that he's the best player in the world. Today's record-breaking stream certainly goes a long way in showing just how popular this Chinese ADC is.
Look out, Lee "Faker" Sang-hyeok—Uzi's coming for your throne.
Update May 29 10:30am CT: Inven Global has since issued a correction that says Uzi did not reach 8.5 million viewers on his stream. That number was misinterpreted and it actually represents the score system we mentioned earlier in this article.
H/T Inven Global