For years, SK Gaming was one of the best-known brands in European League of Legends. The team's battles with rival Fnatic became known as El classico as the two sides struggled for dominance over the region. From 2014 to 2015, the team won the regular season twice but was unable to take home the playoff championship.

That theme of coming just short has dogged the organization for a long time. SK's past rosters are filled with the names of vaunted European pros, but most of those players and coaches went on to find greater success elsewhere. But starting this year, everything is changing—SK Gaming has been accepted into the franchised LEC, and that means it's here to stay.

With increased support and stability, the organization wants to reignite those classic rivalries that its fans remember so well. "We want to challenge the top teams from the start," Fabian "Sheepy" Mallant told Dot Esports via email. They've set an ambitious goal to take back what's theirs in the new era of European League.

A tale of two teams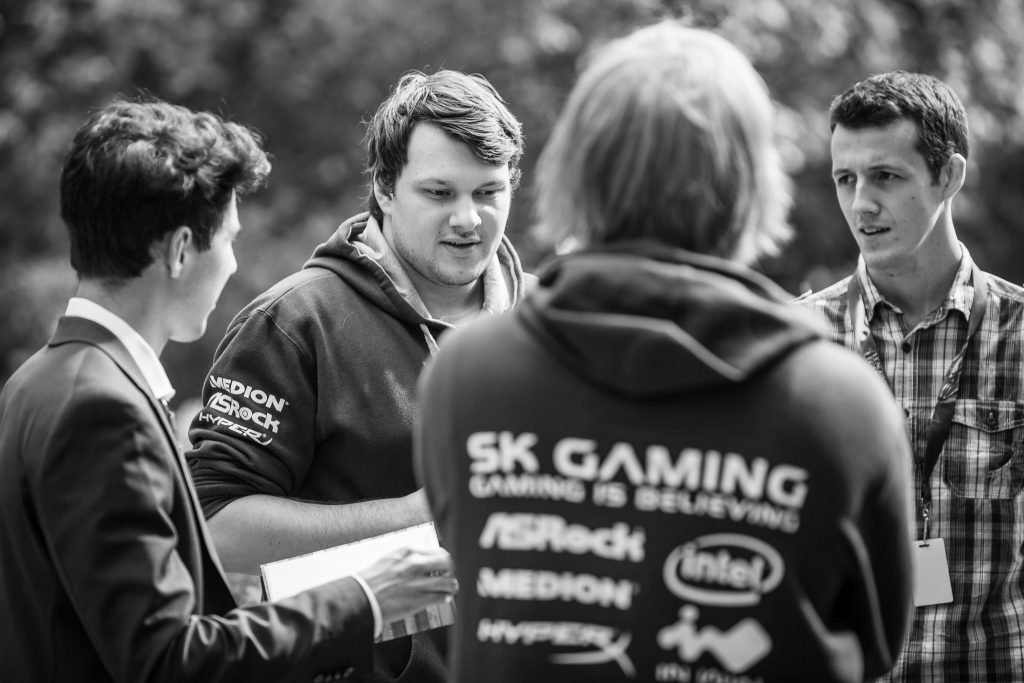 SK Gaming's path to this point stands in stark contrast to the team that most resembles their opposite: G2. Before he founded G2, Carlos "ocelote" Santiago was SK's mid laner. He was with the team from nearly the very beginning, back before the European league wasn't even organized.

After stepping down in 2013, ocelote went on to found Gamers2—which would eventually rebrand to G2—in 2014. In a twist of fate, Gamers2 met and defeated SK Gaming in the promotion tournament following the EU LCS 2015 Summer Split. SK Gaming had been knocked out of the big leagues while G2 ascended. Ocelote's new team went on to win four straight EU LCS titles and establish itself as one of the region's strongest teams.

That relegation loss still stings for SK. "It was painful to be relegated," said Alexander Müller, managing director of SK Gaming. "We always felt the urge of having unfinished business. We were simply not done with League of Legends and wanted back."

The fight for franchising
When the chance came with the franchising process, SK Gaming was determined not to miss it. "We took our time and once the process of applying for the long-term partnership was announced, we were actually ready," Müller said. "We prepared SK well to come out of the process with a positive result."

SK prepared a bid that emphasized its history in esports as one of the oldest organizations still around, having fielded teams since 1997. The team's local presence in Cologne, Germany, one of the world's foremost esports destinations, was also a big part of its application. Finally, the organization assembled a roster of sponsors and partners that included some of the biggest brands in the world to supplement its bid.

It's become clear over the last few years that, in the franchising process, Riot cares about a lot more than wins and losses on the Rift. To that effect, SK's strategy was to submit a bid that was an attractive overall package. That apparently was exactly what Riot was looking for.

Back in the big leagues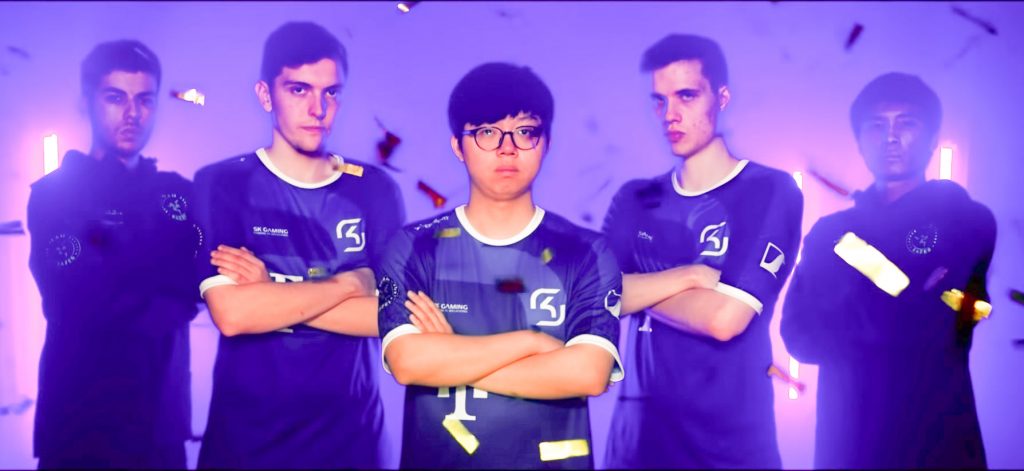 Now that the team is back in the big leagues, it knows it has its work cut out for it. A lot has changed in European League over the last three years, and Müller was quick to acknowledge the work that other teams have put into building the scene.

"We have a ton of respect for the work Fnatic, G2, Schalke, Misfits, and Vitality put into their programs in the past couple of years," he said. "There is a reason EU was competing great [at Worlds]. The same teams are favorites going into the first LEC split. They have earned this spot and our respect."

The team wants to compete in 2019, but also learn from the teams around it while finding its place in the league. From management to the coaching staff, SK's leaders understand that it's a process to crack the top tier of the league. At the same time, they want to make it tough on those teams ahead of them.

"We want to start to challenge them," Müller said. "Make it hard for them to take W's from us." He cautions that their focus isn't solely on the present—that's one of the biggest changes brought by franchising, the ability of teams to look beyond the next split. But he does think that the team will be sneaky good in their first LEC split.

A roster built to surprise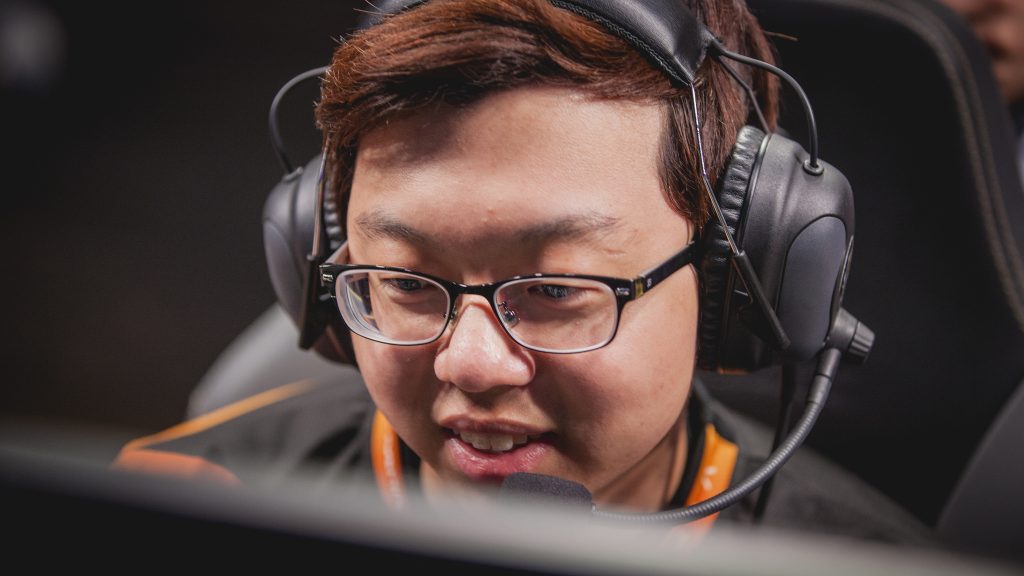 For most of the LEC offseason, it sure didn't seem like SK Gaming was actually going to be competitive. As other teams announced rosters, including some big international signings and shocking position swaps, SK was silent. Not until nearly every other team had revealed the majority of their rosters did SK make their own official. The result was a team full of young, unproven players.

The team targeted those players early on in the process, according to Sheepy. In fact, SK hired Sheepy in big part due to his reputation for developing rookie players while he was a coach for Unicorns of Love. There, Sheepy helped teach a host of big-name players, including CLG mid laner Tristan "PowerOfEvil" Schrage and Fnatic support Zdravets "Hylissang" Galabov. The idea from the beginning was to build a younger team and not participate in the frenzied competition for veteran players.

"We had many thoughts on potential players," said team manager René "Misterlalilu" Spanier. "From the start on we preferred rookies with potential over overpaying veterans who just want to earn more money because they were already part of the league."

The team built first around two up-and-coming players in support Han "Dreams" Min-kook and top laner Jorge "Werlyb" Casanovas. It then added rookies Oskar "Selfmade" Boderek (jungle) and Juš "Crownshot" Marušič (bot lane) to that mix. Some of those players had previous experience playing with each other in the regional leagues, and that was a big bonus. In individual interviews, they would stand up for each other, which gave management an indication that the chemistry was good.

The last player to fill things out was a bit different: Choi "Pirean" Jun-sik is a veteran who started several games for SK Telecom T1 last year. That was the one position where they splurged, signing him once he became available. SK valued Pirean's ability to speak English, gained from his time in the NA LCS, as well as his calm demeanor, which they hope will make the rest of the squad more consistent.

As a group, SK think they can challenge for the playoffs in 2019. But the real goal is to ascend to the top three in 2020. That may sound like too much, but we've seen a lot of young rosters filled with players who love to play together succeed. The biggest example right now is South Korea's Griffin, but young teams like Unicorns of Love and Splyce have hit it big in Europe as well. According to Misterlalilu, "This team is going to surprise everyone."