Brought to you by IKON, challenging you to share your greatest game moments and win amazing prizes.
---
A new feature for League of Legends esports fans has just been revealed heading into the 2019 Summer Split. Pro View will give fans greater control of their viewing experience and the ability to follow individual players in the LCS and LEC.

The esports streaming tool will be available to purchase through lolesports.com for $14.99 for regional access or $19.99 for all access. The service will include point of view (POV) streams for each professional player and a number of other features. The revenue from Pro View will go directly toward teams and players competing in the LCS and LEC.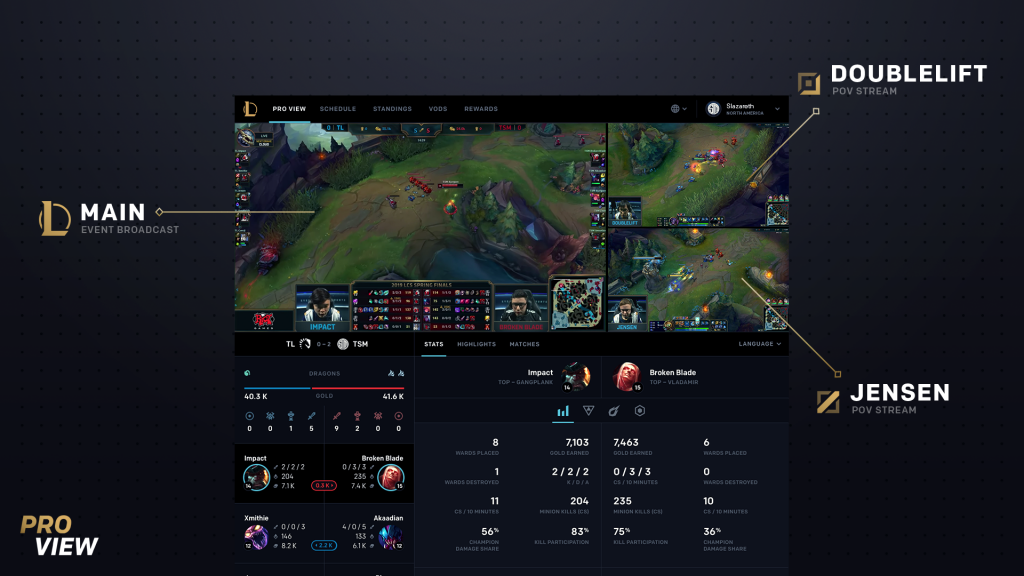 This will give fans the option to watch up to four synchronized streams during live events and VODs, as well as an advanced timeline of games, detailing kills and tower takedowns. Furthermore, Pro View will be viewable with friends since a personalized URL can be shared.

"Our goal is to create a holistic viewing experience that's optimized for League of Legends esports while still allowing fans to watch on the streaming platform of their choice," Riot said. "We are committed to growing the product in a way that makes watching and interacting with our sport a more engaging experience."

An official release date for Pro View hasn't been confirmed, but it'll likely become available to purchase before the start of the LCS (June 1) and LEC (June 7).