OpTic Gaming has revealed its full North American League Championship Series roster through a festive picture on Twitter.
A newcomer to the NA LCS, OpTic Gaming built its roster from scratch. To help create the team, the organization enlisted the help of former Unicorns of Love manager Romain Bigeard, and coach Thomas "Zaboutine" Si-Hansen.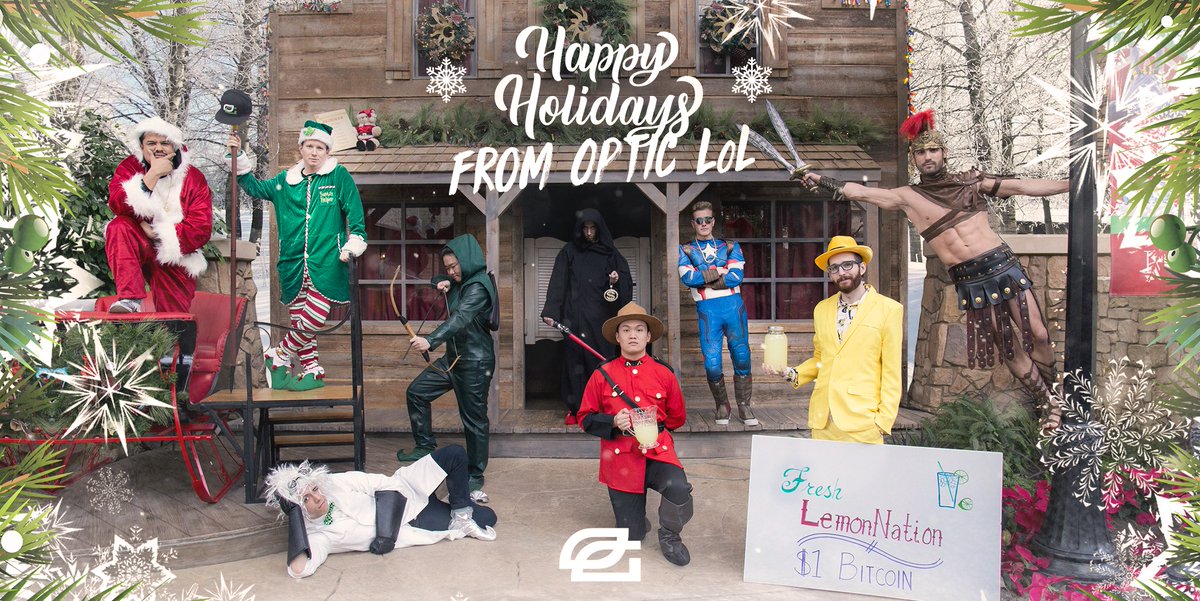 The roster consists of Derek "zig" Shao, Matthew "Akaadian" Higginbotham, Tristan "PowerOfEvil" Schrage, Noh "Arrow" Dong-hyeon, and Daerek "LemonNation" Hart. Among these five players, only zig and Arrow have previously played together. The two spent the entire 2017 season playing on Phoenix1.
Aside from Akaadian, the rest of OpTic's roster have all finished top four in at least one of the two LCS splits in 2017. Zig and Arrow beat LemonNation in the NA LCS Spring Split third place playoff match, where Phoenix1 faced FlyQuest. Over in the EU LCS, PowerOfEvil placed second in the Summer Split on Misfits Gaming—but his successes didn't end there. Following the second place title, PowerOfEvil and Misfits continued on to the 2017 World Championship, where they advanced to the bracket stage, and were one game away from beating SK Telecom T1.
While the team doesn't look as strong compared to the likes of TSM and Team Liquid's new rosters, this iteration of OpTic seems capable of being a playoff-caliber team. Granted, some of the players didn't have the best 2017 Summer Split, but these same players, at one point last year, were considered strong performers in their roles.
The final NA LCS team to confirm its roster, OpTic Gaming's announcement today completes the league. The only aspect of the NA LCS left to be finalized is the team's academy squads, with organizations starting to announce these. OpTic has yet to release any information on its academy roster.
The 2018 NA LCS Spring Split is set to start on Jan. 20.