For years, Longzhu were the most disappointing team in the LCK.
Funded by money from China, Longzhu signed all sorts of star players with no eye for consistency or chemistry. Even in the last Spring Split, with a new roster that included the all-world duo lane of Kim "PraY" Jong-in and Kang "GorillA" Beom-hyeon, the team fell flat.
What a difference a split can make. After it was revealed the the organization wasn't paying the coaches and players, and then ultimately getting taken over by KeSPA, the team went on a tear. They shocked the world by placing first in the LCK Summer Split and taking down SK Telecom T1 in the championship final.
Now they head into Worlds as co-favorites with SKT. Placed into Group B with Immortals and Gigabyte Marines, the biggest question heading into group play is who can place second.
Longzhu: Back from the dead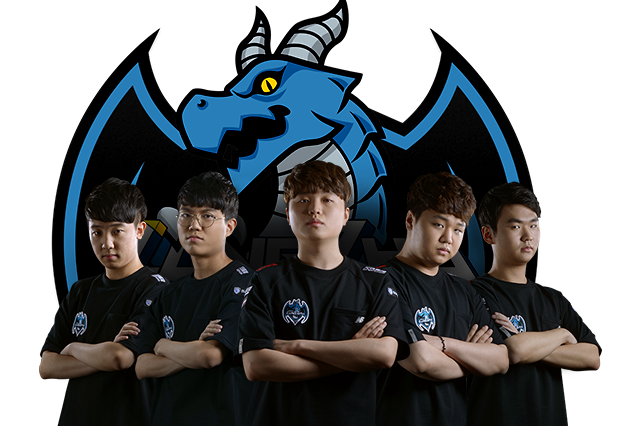 Longzhu finished seventh in the Spring Split, tied with PraY and GorillA's old team, the ROTX Tigers, who had replaced all five starters and were in total rebuilding mode. For Longzhu, things got so bad that in a post-split interview with Duncan "Thorin" Shields, LCK caster Nick "LS" De Cesare mentioned that something must have gone horribly wrong behind the scenes.
"It's truly mystifying," De Cesare said. "They can have superstar players that manage to get considerably worse over time." He blamed it on the coaching and support staff, pointing out that Song "Fly" Yong-jun, an LCK veteran, looked depressed on stage. "It's like watching someone whose parent just died," De Cesare said. "Something happened, or something is happening."
A new outlook on life
After it was revealed that Longzhu wasn't paying its players and staff, everything started to make sense. Coaches and players left and KeSPA exercised a nuclear option in taking over. But they still had PraY and GorillA. Rather than surround them with stars, the organization brought in lesser-known players, including two LCK rookies in top laner Kim "Khan" Dong-ha and jungler Moon "Cuzz" Woo-chan.
Khan and Cuzz proceeded to light the league on fire. Khan in particular has been dominant on carry champions, defying the meta and taking Song "Smeb" Kyung-ho's title as the best top laner in the region.
But Khan isn't stopping there. At Worlds, a bigger title is on the line for Longzhu's carry: that of best in the world.
Can anybody challenge them?
It's going to be hard for Immortals and Gigabyte Marines to keep up. Immortals top laner Lee "Flame" Ho-jong is an LCK legend and one of the best at his position in NA. But he's going to find it extremely tough to lane against Khan. It's safe to say that Gigabyte Marines top laner Trần "Archie" Minh Nhựt, who only recently swapped back to top lane from support, is going to have a tough time as well.
Longzhu would be wise to take the group stage seriously, especially with the fourth place team still unknown until the play-in stage is completed. Dangerous teams like Fnatic still able to be placed into their group. But only a massive upset would see them not progress. Looking forward, the pathway is bright.
Fellow LCK seeds SKT and Samsung Galaxy may have done Longzhu a solid by eliminating KT from Worlds. That's because KT boasts the only player capable of taking down Khan one-on-one. After all, Smeb did get revenge on Khan and Longzhu in a 2-0 sweep near the end of the Summer Split.
Now with no KT in their way and no other top laner in Khan's class, Longzhu have a shot at completing the Cinderella story with a World Championship.
Immortals: Can they continue to improve?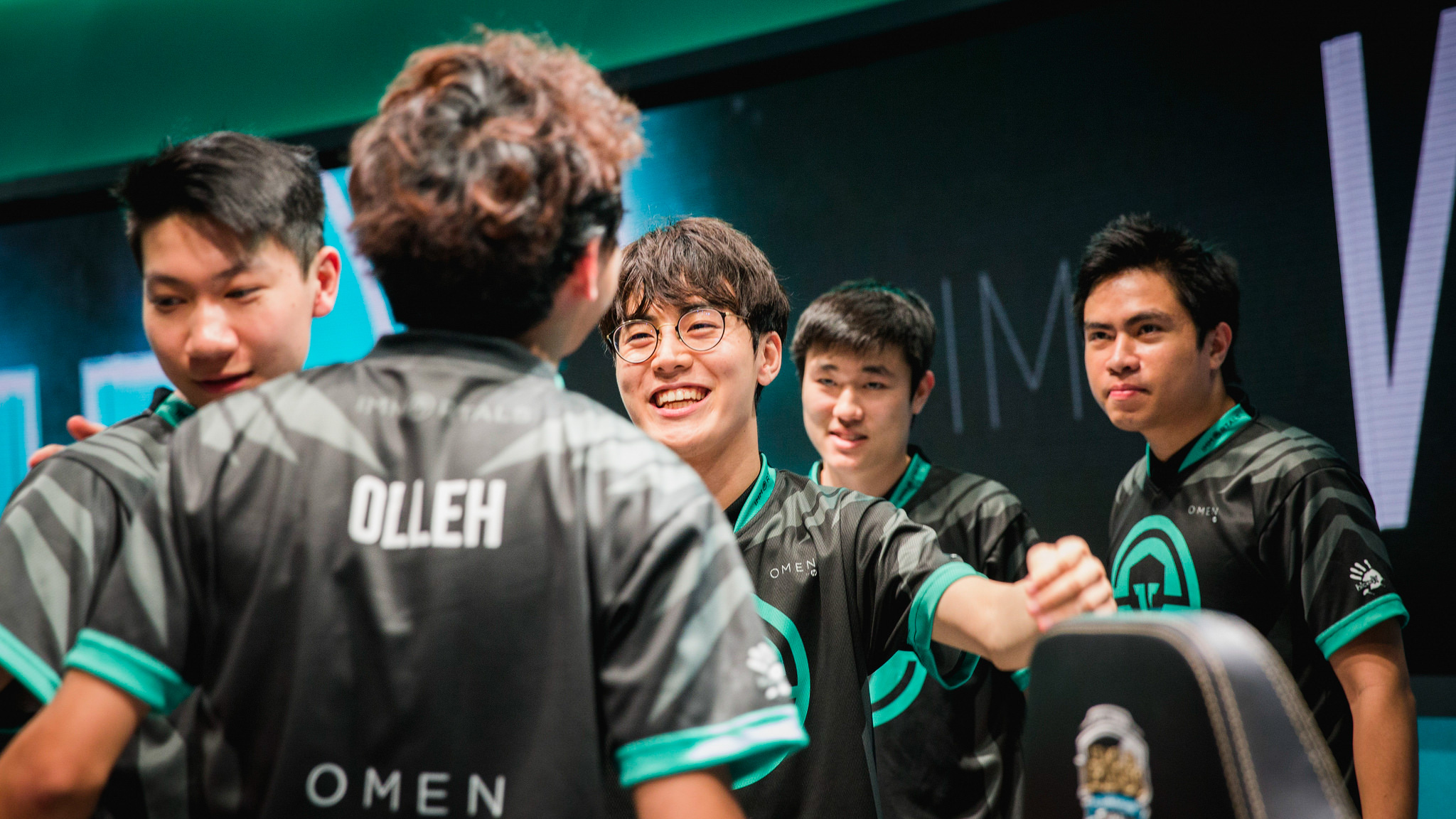 Immortals had a banner debut last year, and it was somewhat surprising to see them jettison all but one of their players. But the team that they signed, including former LCK players Flame and Kim "Olleh" Joo-sung.
Despite the roster uncertainty, Immortals' strength as an organization had many pegging them as a team that would improve throughout the year. They certainly made good on that promise. Their growth saw them surpass every other NA LCS team except for TSM, allowing them to make Worlds despite not making the playoffs in the Spring Split.
But Worlds will be a test unlike any they've seen in NA.
The friendly meta
Olleh's career has been nomadic as he's travelled from region to region, subsisting on the fringes of major league play. Nobody knew what to expect out of him and rookie ADC Cody Sun. Immortals tried to put emphasis on the solo lanes and jungler in the Spring Split, but it didn't work.
As the meta shifted to favor ADCs and engage supports over the summer, the Immortals duo lane stepped up to the challenge. Cody Sun became one of the best in the region and Olleh was a wrecking ball, starting fights all over the map.
Immortals should have a shot at winning the duo lane against their fellow group members, excepting Longzhu. If the bottom lane can continue to grow and take over games late, this team has a shot at the bracket stage.
Gigabyte Marines: This year's ANX?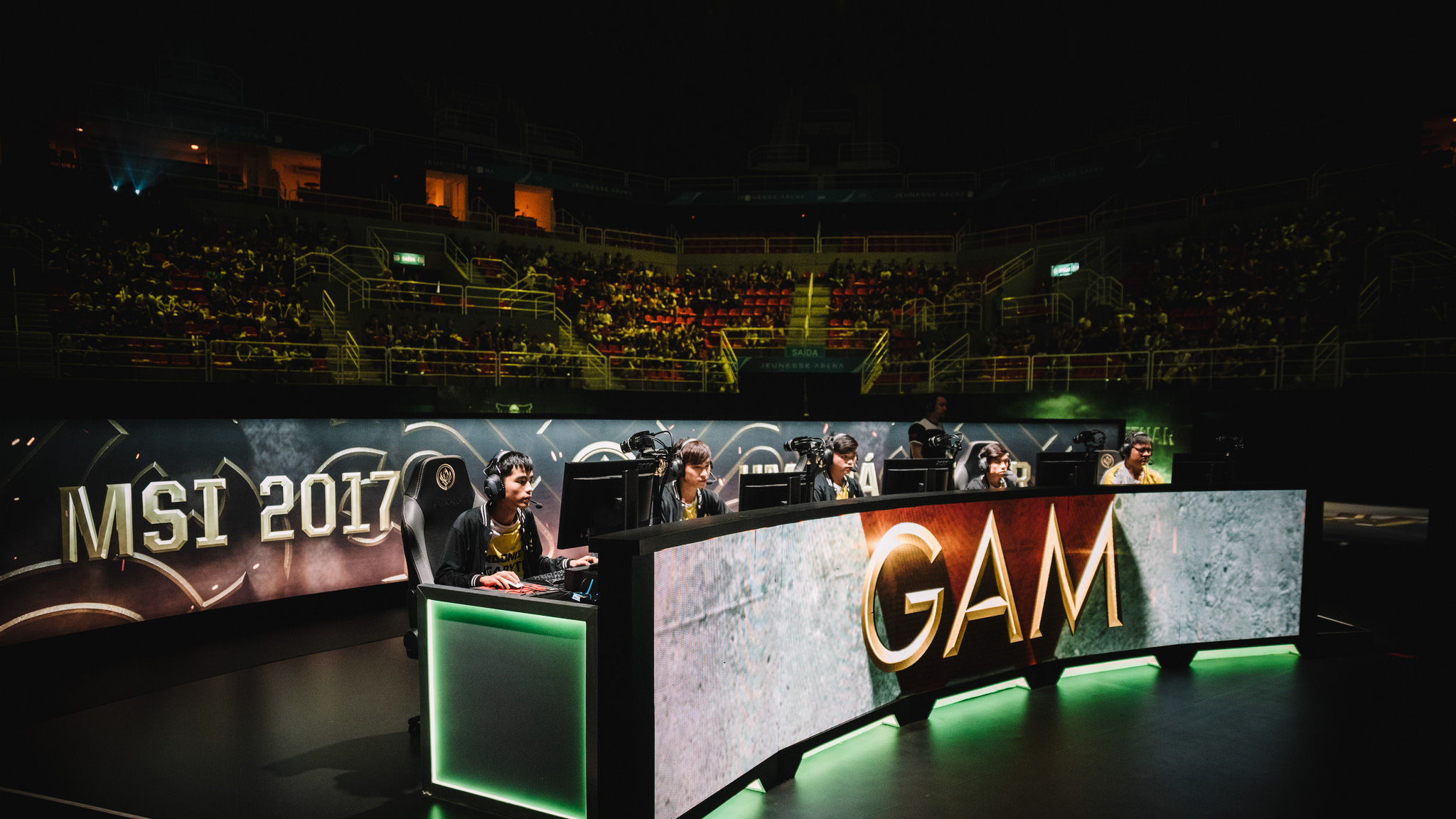 Albus NoX Luna was the biggest storyline of last year's group stage. They put the wildcards on the map with daring play that led to a quarterfinals spot.
Their spiritual descendants are the Gigabyte Marines, the precocious GPL squad that consistently punches above their weight. Gigabyte Marines gave NA heavyweights TSM a serious test in the MSI play-in, and then delivered another beating in the group stage. This is a team that has no fear of the names on their opponents' jerseys.
Creating chaos
They do it with a similar style as ANX, who used strong jungle pressure to make their opponents uncomfortable. The team's ability to sneak Dragons and Barons often turned games.
GAM have a similar strength in jungler Đỗ "Levi" Duy Khánh. Levi was an absolute wrecking ball in the MSI group stage, tearing up the map with his pathing before smashing in teamfights. Despite inconsistent presence from his lanes, Levi was able to take his fair share of late-game objectives.
He'll have to continue to pull those rabbits out of his hat, though, as GAM's lane phase should still be rough, even more so than ANX' was last year. Roster changes after their MSI triumph have not helped GAM stabilize their lanes. Levi's best bet will be to concentrate on his best lane, Trần "Optimus" Văn Cường's mid lane, and hope that their pressure can create enough chaos to grab objectives.
This will be a tough group for GAM to get out of, but they should still be a fun team to watch. Even in their most brutal losses at MSI, the Gigabyte Marines gave us plenty of highlight-worthy performances. And now, we're sufficiently wary of underestimating the wildcard teams.
GAM aren't just another wildcard team happy to be here. They're at Worlds to win.
All photos via Riot Games, stats via Oracle's Elixir.