It's been a wild ride in the LEC over the past several weeks. Fnatic are back from the dead and kicking down the door to a playoff spot. Schalke have lost five straight and their last victory was over Rogue, nothing to write home about.
But the weird thing? Our League experts have pretty aligned views on where things have shaken out. For the first time perhaps ever, when we had them vote on teams from 1 point (worst) to 10 points (best), they agreed on all but two teams.
Here's how the rankings turned out after week seven:
| | | |
| --- | --- | --- |
| Rank | Team | Points |
| 1) | G2 Esports | 40 |
| 2) | Team Vitality | 36 |
| 3) | Origen | 32 |
| 4) | Splyce | 28 |
| 5) | Fnatic | 24 |
| 6) | SK Gaming | 20 |
| 7) | Misfits | 15 |
| 8) | FC Schalke 04 | 13 |
| 9) | Excel Esports | 8 |
| 10) | Rogue | 4 |
Let's dig into each tier to see what happened to get us to this point.
Something special: Excel, Rogue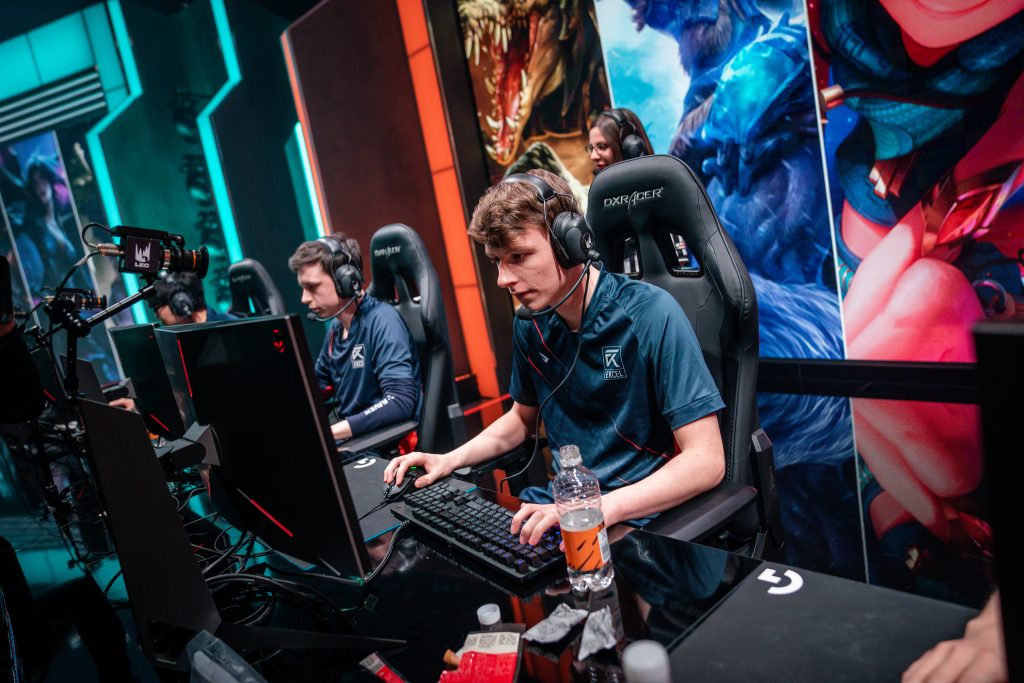 We're going to skip Rogue because, well, they've clearly given up on the season. With no hope of playoffs, they face a major rebuilding project heading into the Summer Split. We warned before the split that loading up on past-their-prime veterans was no way to build a championship team, and they've delayed their growth by a split by going against that advice.
But Excel? They made the right decision after a few weeks to blow it up, and it's paid off in spades. Like Rogue, they're still far away from contention, but unlike Rogue, they have someone they can start building the team around.
Excel got a win over a solid SK Gaming squad last week by taking advantage of a few mechanical misplays from Choi "Pirean" Jun-sik. But none of it would have happened if Joran "Special" Scheffer wasn't good enough to take advantage of the situation.
Special has turned into, well, a special player for Excel. He's playing a clean lane, first in experience and third in CS at 10 minutes, per League stats site Oracle's Elixir. He's first in team damage share among starting mids despite being only third in team gold share.
Something is happening with this team. They're still a couple players and a lot of experience away, but the good news is that they're continuing to experiment with the roster in the time they have left this split.
All tied: Fnatic, SK, Misfits, Schalke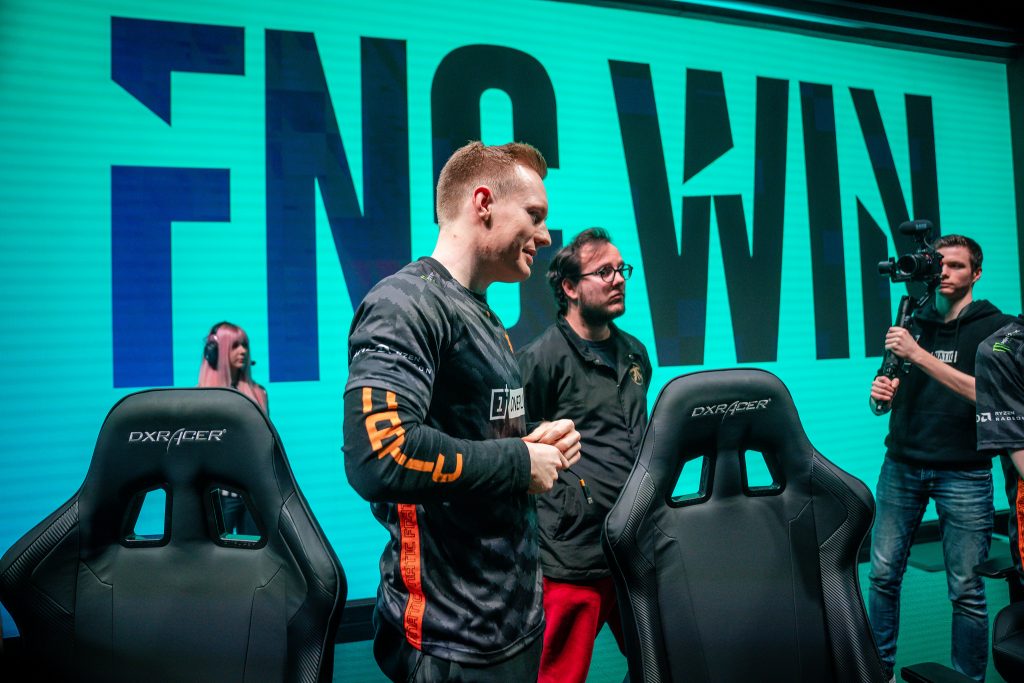 There are four teams tied at 7-7 in the LEC after week seven. That's not what we expected a few weeks ago when the hierarchy in Europe seemed more clear. But not all of these teams are created equal.
Schalke, for one, look like the walking dead. We warned about their lack of mid pressure, but we didn't think they'd go out and lose five straight. Misfits lost a lot of steam when they dropped a game versus a Vitality squad missing their starting mid laner. Bot laner Steven "Hans Sama" Liv continues to look like he can only play on-hit ADCs and Draven.
SK dropped that game against Excel but, frankly, it was an aberration from Pirean who's been solid, if not spectacular, all year. And then they went and played a tremendous team game against G2. They may not ultimately make the playoffs, but they definitely have fought for the chance.
Then there's Fnatic. We left them for dead, but with wins over Origen and full-strength Vitality the last few weeks, they're here to play. The crit meta has helped, but last week, top laner Gabriël "Bwipo" Rau showed why Fnatic chose him as their starter in the offseason.
New kids: Origen, Splyce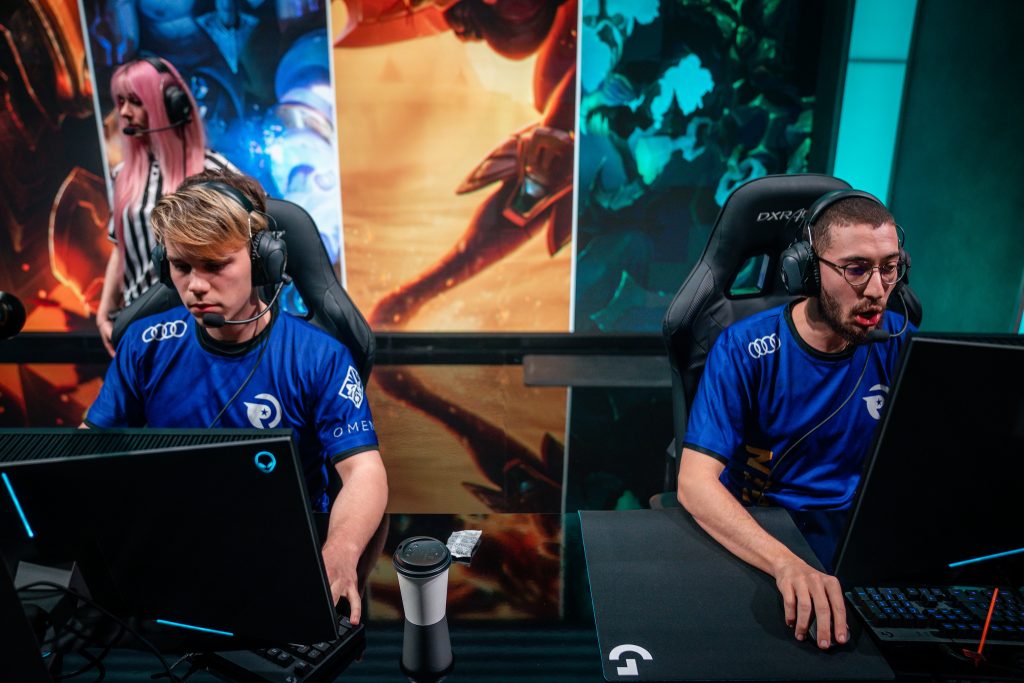 Origen's rank the last few weeks looks like a heartbeat monitor. They were fourth two weeks ago, dropped to seventh, and are now third. They can beat anyone, but they can also drop games for no reason.
Splyce are a different story. They only have one win over a quality team, a week four victory over SK. Beating Schalke last week doesn't seem that impressive anymore. They have a tough match with G2 and a rematch with SK coming this week to prove they belong in this tier.
Not concerned: G2, Vitality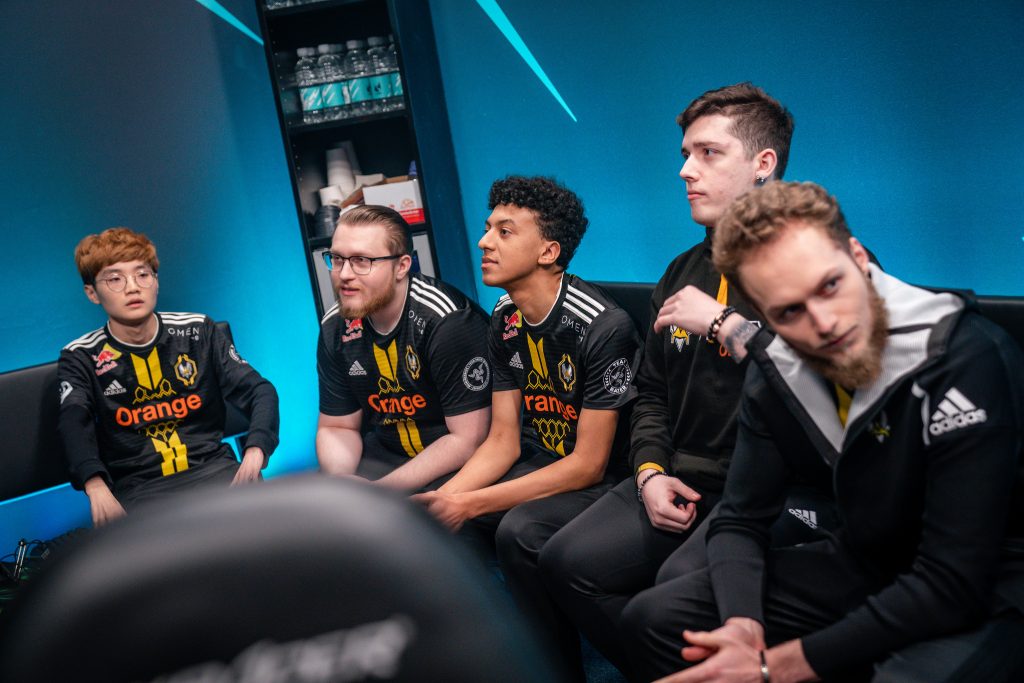 We're not terribly concerned with G2's second loss of the split. It looked like they were in control and just threw. We will, however, continue to question Luka "Perkz" Perković on crit ADCs until he consistently proves us wrong.
As for Vitality, we just want mid laner Daniele "Jiizuke" di Mauro to get better. He's one of the stars of this league, a player talented and charismatic enough to fill the stage. He will be missed as he deals with some medical issues and we can't wait to see him back and healthy.