Immortals CEO Noah Whinston didn't mince words last May when announcing that his League of Legends team was letting go of Joshua "Dardoch" Hartnett. "Internal issues and personality clashes were a significant problem for us in the spring of 2017," Whinston said.
For Dardoch, it was just another bullet point in a growing list of professional disappointments. Over the course of his two-season long career, he's been suspended, traded, and left more teams than any other professional League player. That's why, when he started the 2018 season with yet another new team this month, many fans expected the same old problems to surface. But so far, they haven't.
And suddenly, Dardoch looks ready to fulfill all the promise he showed as the talented youngster who burst onto the scene two years ago.
Echo Fox took the lead in the NA LCS last week with their fourth-straight win, and Dardoch's uncharacteristic support-style gameplay played a key role. It looks like he's finally gelling with a team. After speaking with Dardoch before the season began last month, it's clear that the difference isn't necessarily his new teammates. Instead, the famously hot-headed player is taking some personal responsibility.
"I was a really bad teammate, and I was really immature," Dardoch told Dot Esports. "I caused a lot more problems than I should have, and I didn't enter conversations about those problems with the end goal being to find a solution. I just argued to argue, for the most part. I had to learn a lot of lessons the hard way over the last two years."
While "bad teammate" wasn't the exact term that CLG, Immortals, or Liquid used when discussing him, it's close. Immortals blamed "internal issues and personality clashes," Liquid pointed at his "behavioral issues," and "insubordination," while CLG brought up his unwillingness to "adhere to the set of standards expected of every member of the team."
For one of the most talented junglers in the region, Dardoch sure was a pain in the ass to work with.
It was fair to assume the trend would continue with Echo Fox. He'd last a split, maybe two, before getting the axe or walking away, and so the cycle would continue. If Echo Fox didn't work out, Dardoch would be on his fifth roster move in what is still a very small window, and eventually, he might run out of chances.
He was forced to adjust his mentality for the sake of his own career, or he risked burning out for good.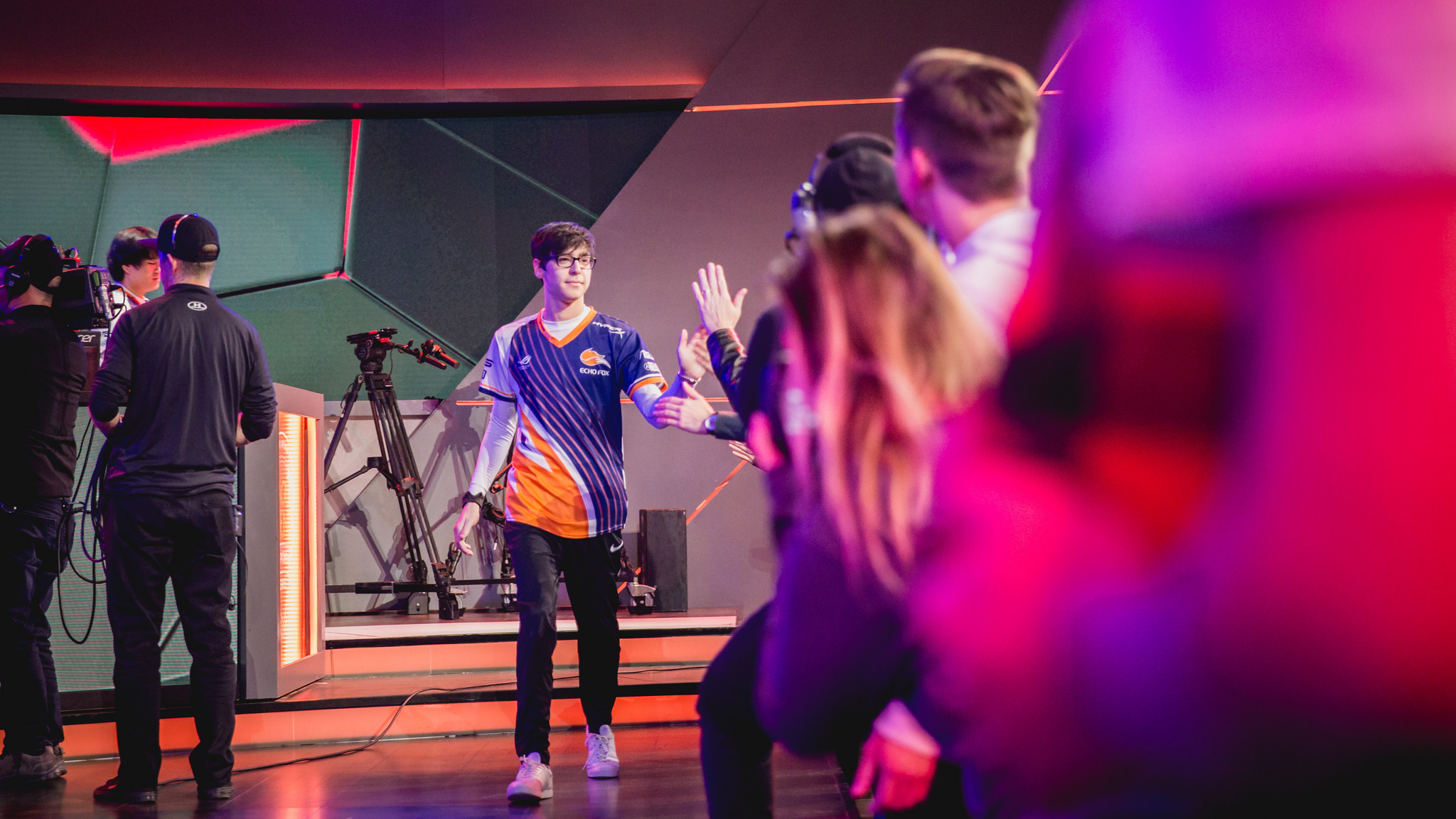 Alongside a new mentality, Dardoch also needed to develop a new playstyle, because his tried-and-not-so-true method of carrying his team with Rengar or Lee Sin hadn't exactly worked out lately. Throughout Echo Fox's four straight wins to open the new season, he's played exclusively support-style tanks such as Zac and Sejuani. Those champions are vastly different from the flashy solo-queue-style hypercarries that he was used to playing.
On Echo Fox, he's been a team player for the first time in his career. By recognizing there are other players that can carry games on his team, namely Heo "Huni" Seung-hoon and Kim "Fenix" Jae-hun, he's been able to set his team up for kills and objectives while peeling for the damage-dealers, rather than assuming he needs to carry on his own. This worked well against each team Echo Fox has faced so far, but especially in their game against Cloud9, where Dardoch's Sejuani completely dominated.
It's only two weeks into the 2018 season, but if this reformation sticks, and Dardoch keeps warming up to team-oriented champions, it could be the turning point he so desperately needs to remain in the LCS. More importantly, it'll be what Echo Fox needs if they ever hope to win when it counts.
"I just want to win—it's as simple as that," Dardoch said. "I feel like I'm a world-class player, but I can't say that I'm a world-class player until I've played at Worlds."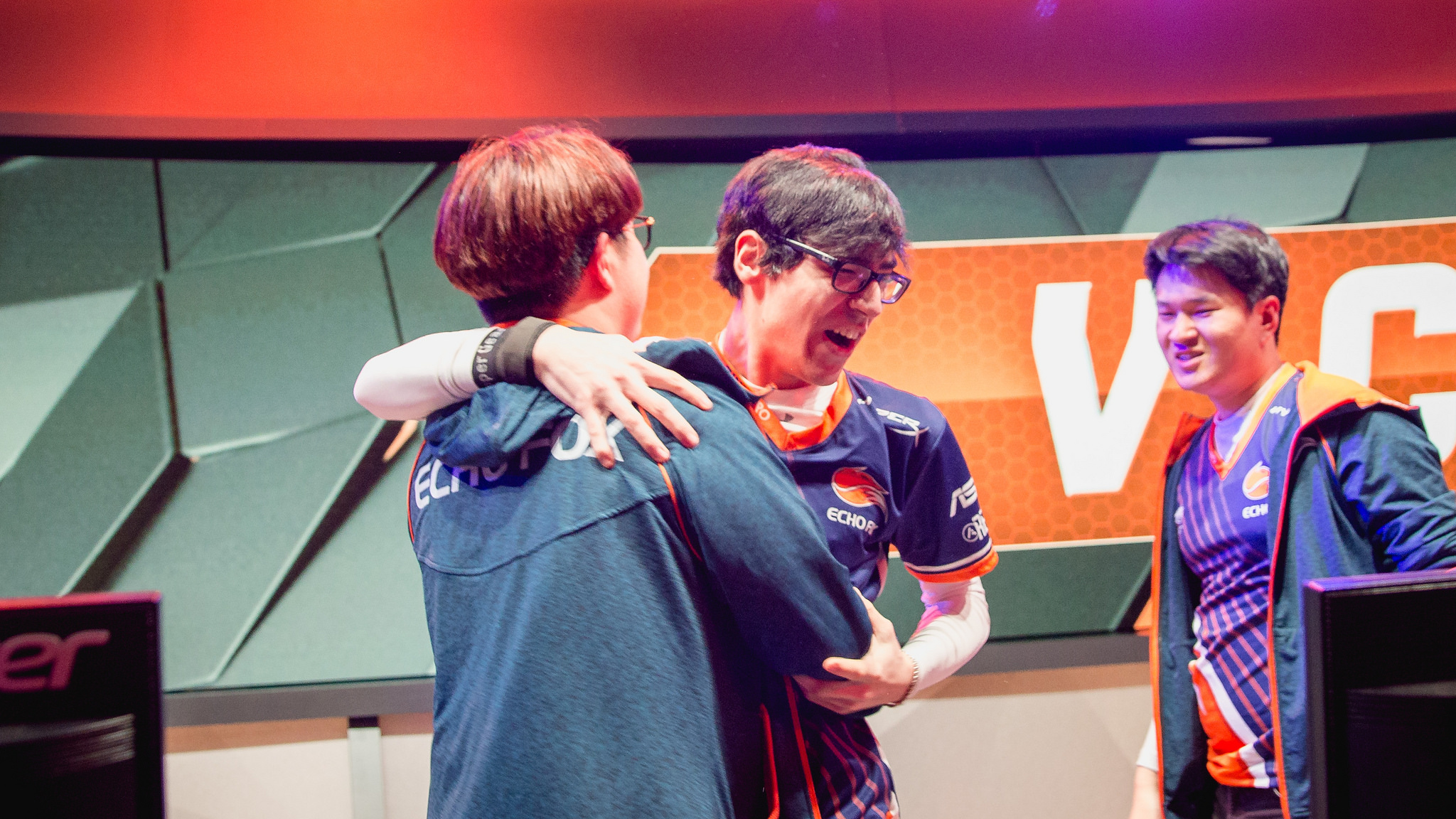 Winning Worlds still seems way too far off at this point, especially considering North America has never even come close. But Dardoch is still aiming high. For now, though, he'll focus on improving with the rest of his teammates.
"I think most of my improvement is just based on me making the right decision faster," Dardoch said. "A lot of the times, I notice the correct play a little too late, and better teams will stop me because I'm not thinking critically enough. I think after we mesh more, and I get used to playing with my teammates and how they want to play the game throughout winning and losing, it'll be a lot easier."
Taking responsibility for his own mistakes is already much different from the Dardoch of even six months ago, but it doesn't mean his confidence has wavered at all. He's very aware that Echo Fox was placed in the bottom three or four of a lot of analyst's pre-split power rankings, including our own, and he has a message for all of those teams predicted higher: He's coming for you.
"Everyone rates us at around seventh or eighth in the pre-split rankings," Dardoch said. "I just want to beat every team above us."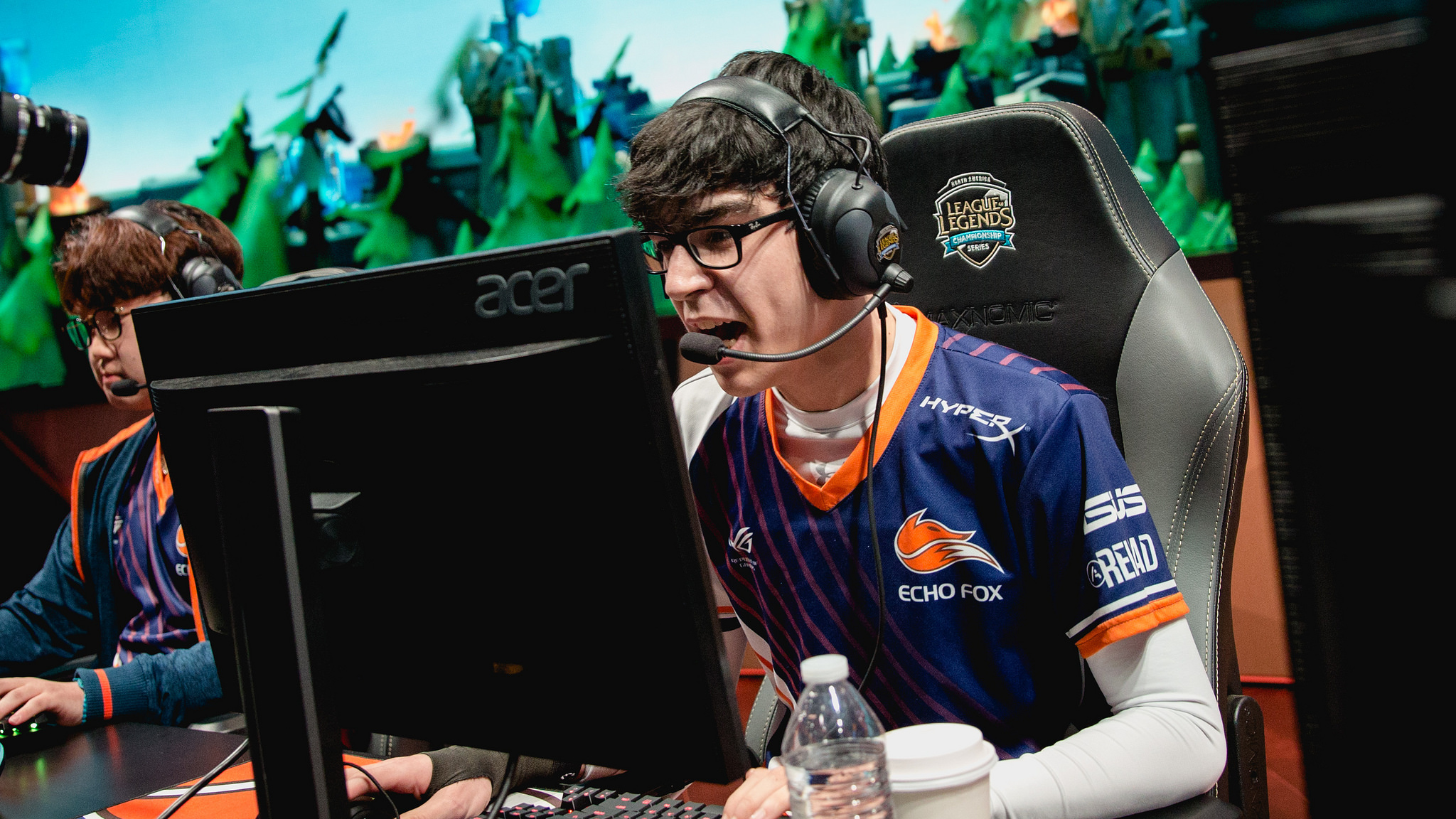 Despite the low rankings, Echo Fox have already defeated some of the most decorated teams in the region's history: Cloud9 and TSM. Dardoch has also already stood toe-to-toe with Nam "LirA" Tae-yoo, who he considers one of the best junglers in North America. Both he and Echo Fox have shown that they are more than capable of proving those doubts wrong.
That's not enough, though. He'll have to keep demonstrating his new identity as a team player if Echo Fox is to stand a chance in the playoffs, and if he really wants to be the best.
Season Eight could hold the redemption for Dardoch's career that no one thought was possible. How it unfolds is entirely up to him.