Jian "Uzi" Zi-hao may be the most popular League of Legends player in the world. He plays in China, which has the vast majority of League players and fans. And he's absolutely beloved there: Even when he was known as a forever second-place type of player, his fans didn't seem to care. They rooted for him win or lose.
He had a lot of close calls. Two straight times, in 2013 and 2014, he made it all the way to the final at Worlds. In 2013, he was the favorite. But by the next year, the South Koreans had the game figured out. Uzi's Royal Club did their best but could only get a game off of Samsung White. 
Now he's back again, and for the first time in five years, he's a favorite. The Koreans look vulnerable. If Uzi could cap off his magnificent year with a World Championship, it would complete one of the greatest careers ever.
The playoff curse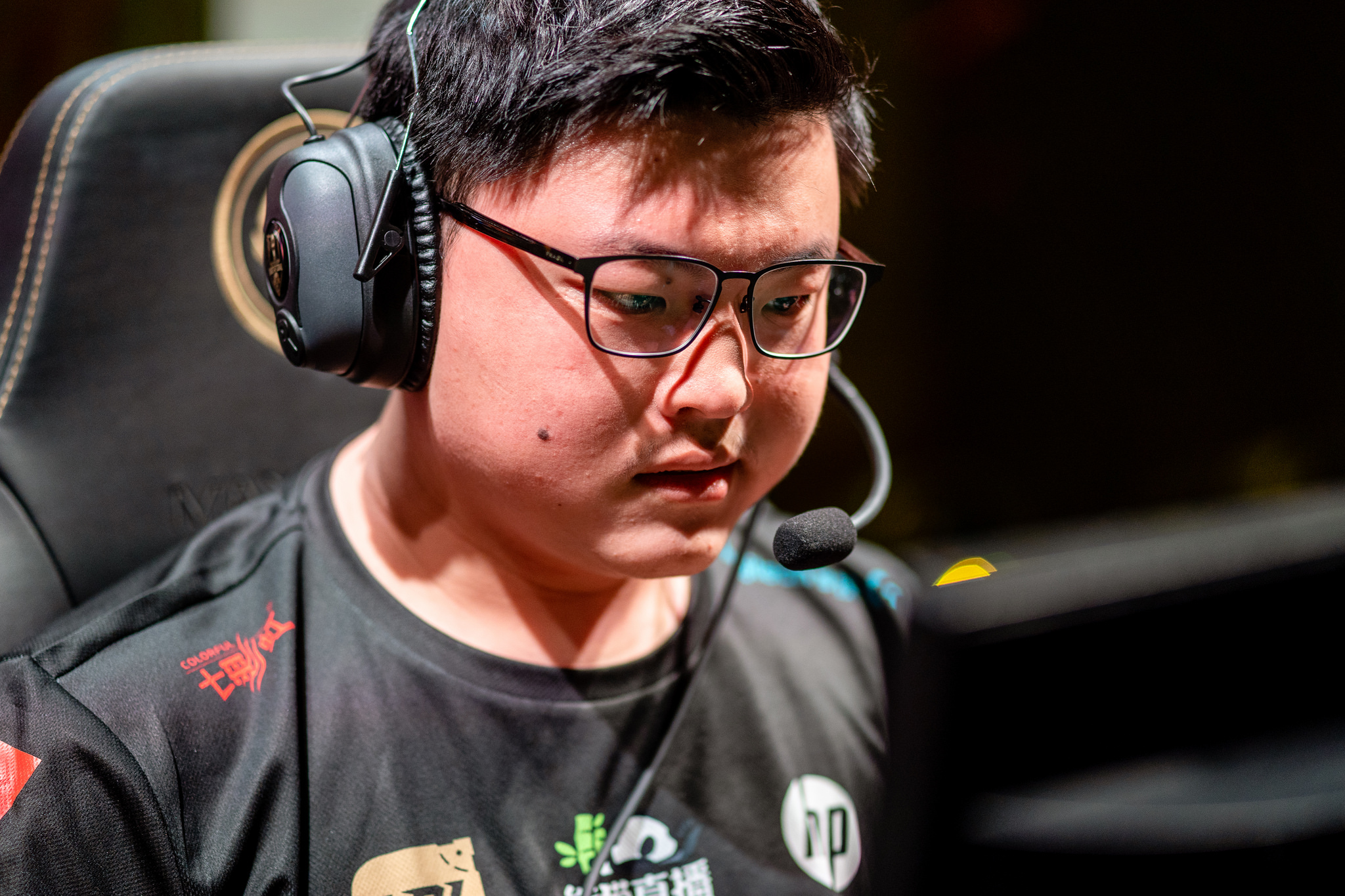 It wasn't just at Worlds that Uzi seemed destined to be a bridesmaid. He just couldn't win a title, even back home. That 2013 appearance at Worlds? Royal Club didn't even compete in the domestic playoffs prior to the tournament—they forfeited the semifinals match. Their seed was earned much earlier at the All-Stars tournament.
The next split, in the spring of 2014, they didn't make the playoffs, so there was no playoff curse. But it reared its head following the Summer Split of that year as Star Horn Royal Club again fell in the semifinals, this time losing 3-2 to OMG. For a moment, it looked like they wouldn't even make Worlds.
After 2014, Uzi left Royal Club to try and lift the curse somewhere else. The move didn't work out for either side. Uzi suffered through a couple lost seasons on OMG and Qiao Gu Reapers. Royal Club actually got relegated before buying back into the LPL and rebranding to Royal Never Give Up.
RNG picked Uzi back up in the summer of 2016 and paired him with former world champion support Cho "Mata" Se-hyeong. Mata was the one who beat Uzi in the 2014 final. Now he would try to get the king a title.
In a way, Uzi joining with the Royal organization on a team named "Never Give Up" came to define the rest of his career.
Never Give Up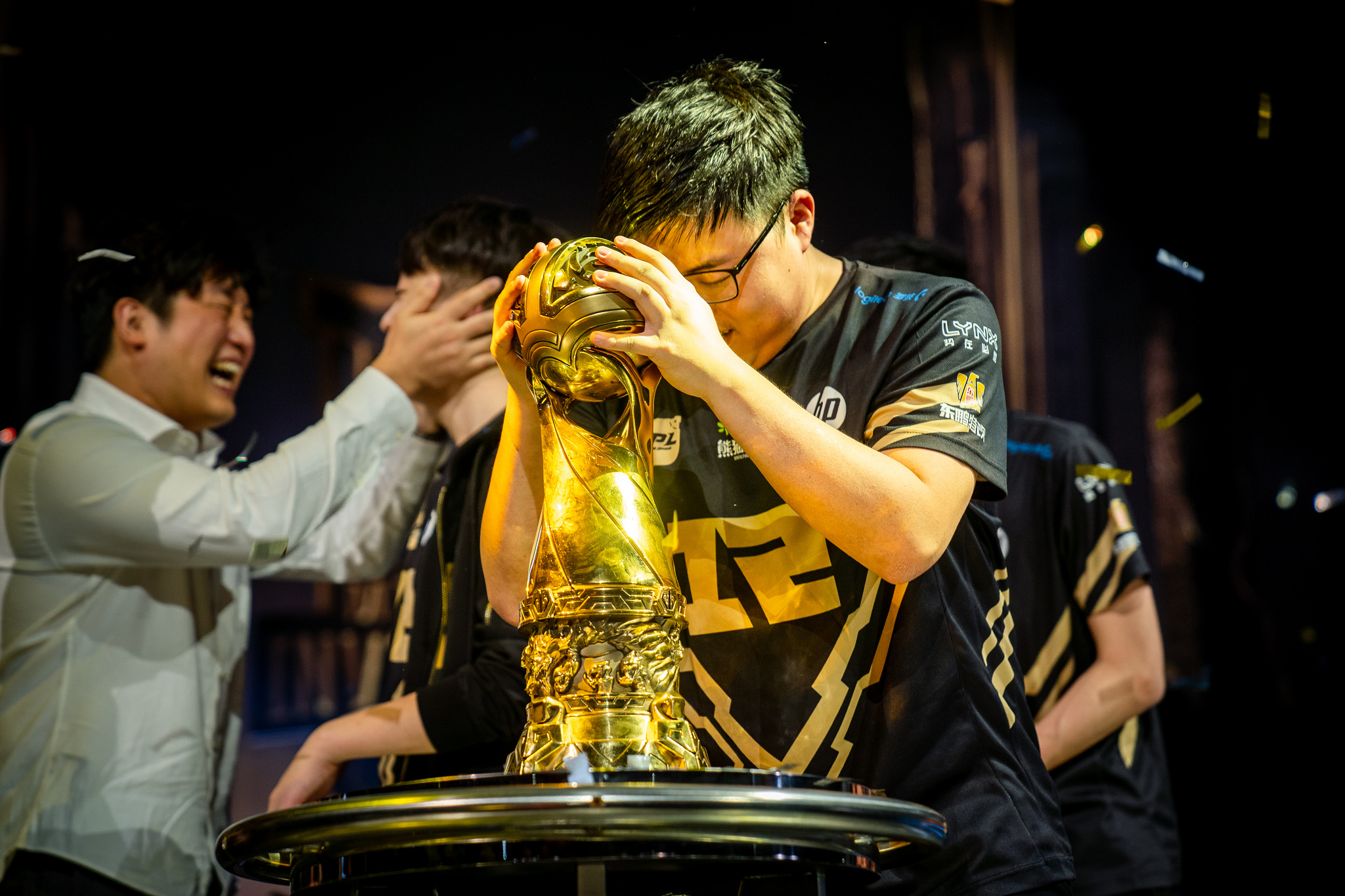 Uzi and Mata's first Worlds in 2016 ended in disappointment when the team was unluckily paired against SKT in the quarterfinals. Mata left the next year, but Uzi had found his home. He was going to stay the course on RNG.
His new support, Shi "Ming" Sen-ming, was a young unproven player. Before joining RNG in 2017, he had never successful qualified for the LPL on his own.
But the pairing of Uzi and Ming immediately hit it off. Uzi finally started winning playoff matches, getting to the finals of the Spring and Summer Splits, and winning a quarterfinals match over Fnatic at Worlds.
The winning continued in 2018. Royal and Uzi have won every single tournament they've played in. Uzi even brought the Asian Games title home to his country as a part of Team China.
For his whole career, people doubted Uzi's ability to perform in the clutch. They said that he was cursed and too emotional to hold it together in tough moments. But he never, ever gave up. And the results speak for themselves. He's still emotional, but he's been more at peace with his performances. It's like he's finally realized that, win or lose, he'll always be a League legend.
That has unlocked a winning season unlike any we've ever seen in League esports. And if Uzi is able to bring home China's first World Championship, it would not only cap off the best season ever—it would complete the career of one of the best players in League history.