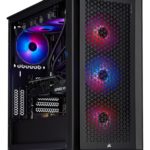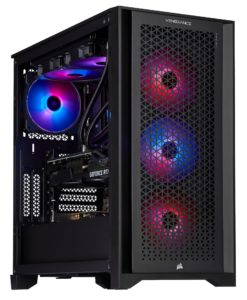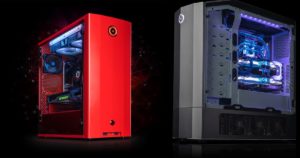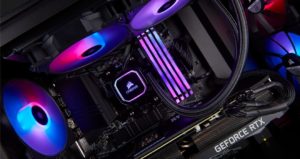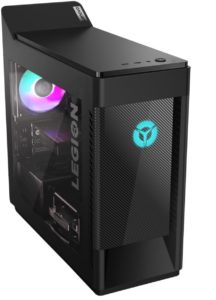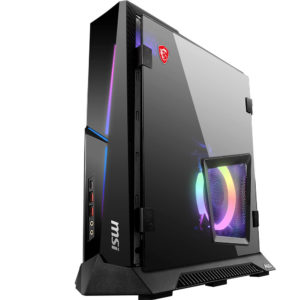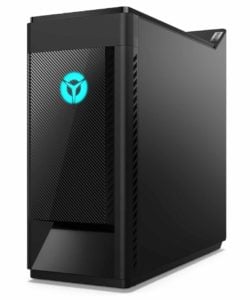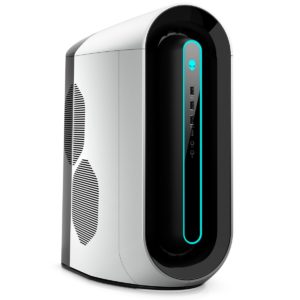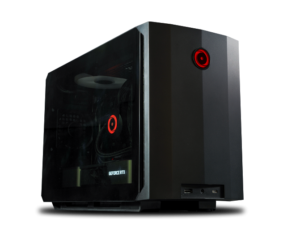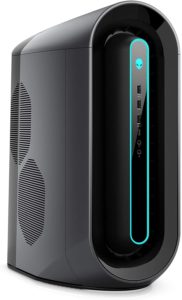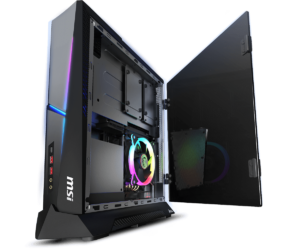 A well-geared PC is a great ally to have for gamers, especially in competitive games where 10 FPS can make a difference. If you don't have the hardware to push your talents further, you can only get so far.
Though it's hard to have the same level of customizability with prebuilt gaming PCs, they've come a long way and are directly challenging DIY PCs in every aspect. Finding the "best" PC depends on your usage, needs, and budget. Luckily, most competitive games aren't that demanding and you can still play the most recent AAA games with a mid-range PC.
Buying a top-of-the-line PC may seem like overkill if you aren't a streamer or an "ultra" settings addict, but they're still the way to go for anyone who wants to be future-proof. The market is quite competitive and finding the PC of your dreams can turn into a time-consuming task.
If you're looking to level up your gaming experience and also minimize your research time, our list should help you to make a decision and finally press that order button. While you're at it, you may also consider upgrading your mouse, keyboard, and monitor to keep up with your hardware.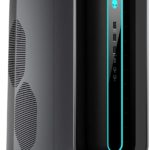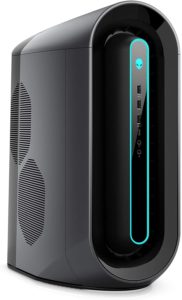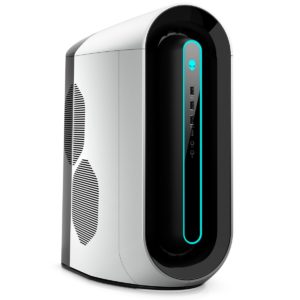 Alienware draws attention with its slick designs. The Aurora looks like a space shuttle, and it houses some space-level hardware.
Aside from its looks, the Aurora line stands out from the competition due to Alienware's immense customization options. While it's possible to find entry-level builds rocking NVIDIA's GTX 1650s, you can also turn your Aurora into a Super Saiyan by fitting an RTX 3090 inside it. While the stock R11 and R10 models ship quickly, the delivery time may vary depending on your customization choices.
The main difference between the R11 and R10 is the CPU options available on each model. R11s boast Intel CPUs, while R10 models use AMD processors. If you don't have a preference between the two, looking for a bargain may benefit you the most. Both iterations should be more than adequate if you're looking to play games with frame values above 100. When it comes to 4K gaming or achieving FPS values around 240, it may be beneficial to dive deeper into the benchmarks before deciding.
Origin Chronos v2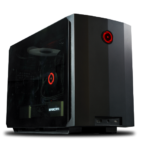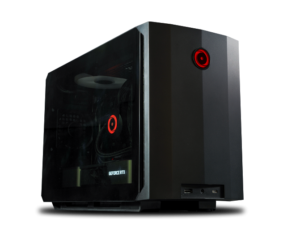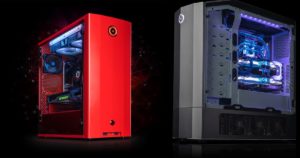 Origin was all over the headlines when they announced their unique Big O build that combined consoles and a PC in a single system. Despite its cool concept and looks, the Big O is a massive system that many competitive gamers don't need or have the space to store. Origin's Chronos v2 is on the opposite end of the spectrum in terms of size.
If you're looking to save space but still require the power of a fully geared up gaming PC, Origin's Chronos might be the right candidate. Despite its small form factor, the Chronos can house an RTX 3090. While the price of a rig that's filled with high-end components will be on the expensive side, you can keep the costs down by choosing a less expensive GPU.
All the builds that you can configure through Origin's website will be able to achieve high frame rates in competitive titles like VALORANT, CS:GO, League of Legends, Dota 2, and Overwatch. Your gaming preferences will play an important role when it comes to picking out the parts that fit your needs. If you game on 1080p, you'll be able to pick out medium-tier hardware, but you may need a more powerful PC if you're streaming or gaming on higher resolutions.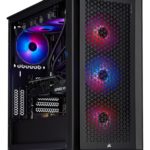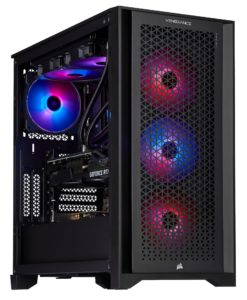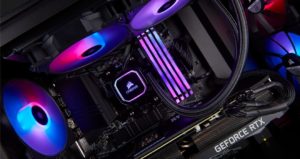 Customization options are always welcome since gamers have different needs, but sometimes it can be better to pick a PC without fiddling with the specs. Some gamers will want to purchase a rig that guarantees high performance without getting into the details, and Corsair rigs are the perfect candidates.
There are more than 10 gaming PCs in the Vengeance line, but the a7200 stands out the most with its price-to-performance ratio. The ATX case houses an NVIDIA RTX 3070 alongside an AMD Ryzen 5 5600X. There are more powerful builds in the Vengeance line, but the a7200 covers all the necessary bases for most competitive gamers. With the right graphics settings, you should easily reach frames above 200 in games like CS:GO and Overwatch.
The Vengeance series' sleek cases don't hold anything back when it comes to RGB lighting. If you have any other Corsair equipment, you'll also be able to sync the RGB throughout your setup with iCUE software, allowing you to create a customized and synchronized lightning show.
The Vengeance series has an alternative for gamers who can't afford to go all the way with their gaming rig. Budget-minded gamers can check out the entry-level a4100, a decent option that provides adequate power with a low price tag.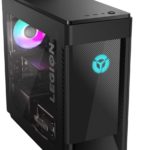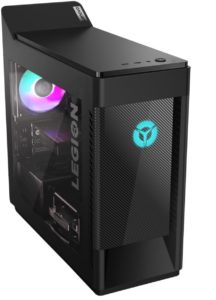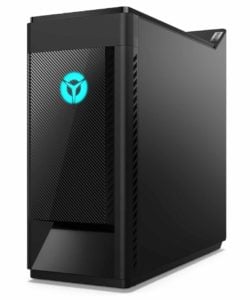 Anyone who has been issued a computer at work or school will be no stranger to the Lenovo brand. Lenovo focuses less on marketing and more on undercutting its competitors. More often than not, you can compare two similarly built rigs, and the Lenovo version costs slightly less. Saving a few bucks can also help you complete your gaming setup with the right mouse and keyboard combination.
There are four models in the Legion Tower 5i lineup, and all share the same case, sized at 17.9 by 7.3 by 18 inches. The base model of the Legion Tower 5i ships with an NVIDIA GTX 1660, while the top-of-the-line build comes with an RTX 3070.
Unfortunately, the CPU options are nonexistent, and all models ship with an Intel i7-10700 processor. The simplistic case should fit into most setups, and there are still enough RGB lighting options to bring an added layer of customization to the table.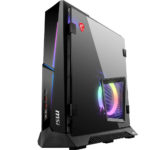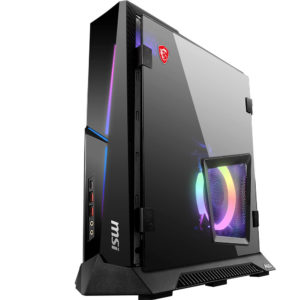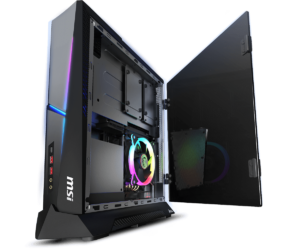 Many gamers will be in their most comfortable state when they're at home, next to their trusty gaming setup. College, work, and vacations can drag you out of your home base, but it won't be a hassle if you can easily bring your gaming rig with you.
MSI's MEG Trident X is one of the most compact prebuilt gaming PCs on the market. The compact design still allows users to upgrade their rigs in the future.
The arrival of new tech can be a great opportunity to purchase the previous generation of hardware since the difference in performance between generations doesn't usually justify the higher price. Even though MSI hasn't added NVIDIA's 30 series graphics cards to the MEG Trident X lineup, the prices of these builds have gone down since they still use last-generation hardware.
There are five different rigs to choose from, and all of them are more than well-equipped to give you a competitive edge in your favorite games.
---
Prebuilt PCs will be ready for action as soon as you unbox them, but you should still take the time to download and install all the latest drivers for your PC. The auto-update feature of Windows may not always fetch the most recent drivers, so you'll need to install the latest drivers to ensure your PC is in the most optimal state for gaming.
This article includes affiliate links, which may provide small compensation to Dot Esports.