Ronin Esports has decided to drop Tyler "Spartan" Ganza one week after securing their pro league spot for the fall season at DreamHack Atlanta on July 22. 
The Halo team consisting of Cory "Str8 Sick" Sloss, Ayden "Suspector" Hill, Visal "eL ToWn" Mohanan, and Spartan had a very rough summer season in the pro league. Ronin's 1-6 record and 26 percent map-win ratio led to a seventh-place finish in the HCS summer season.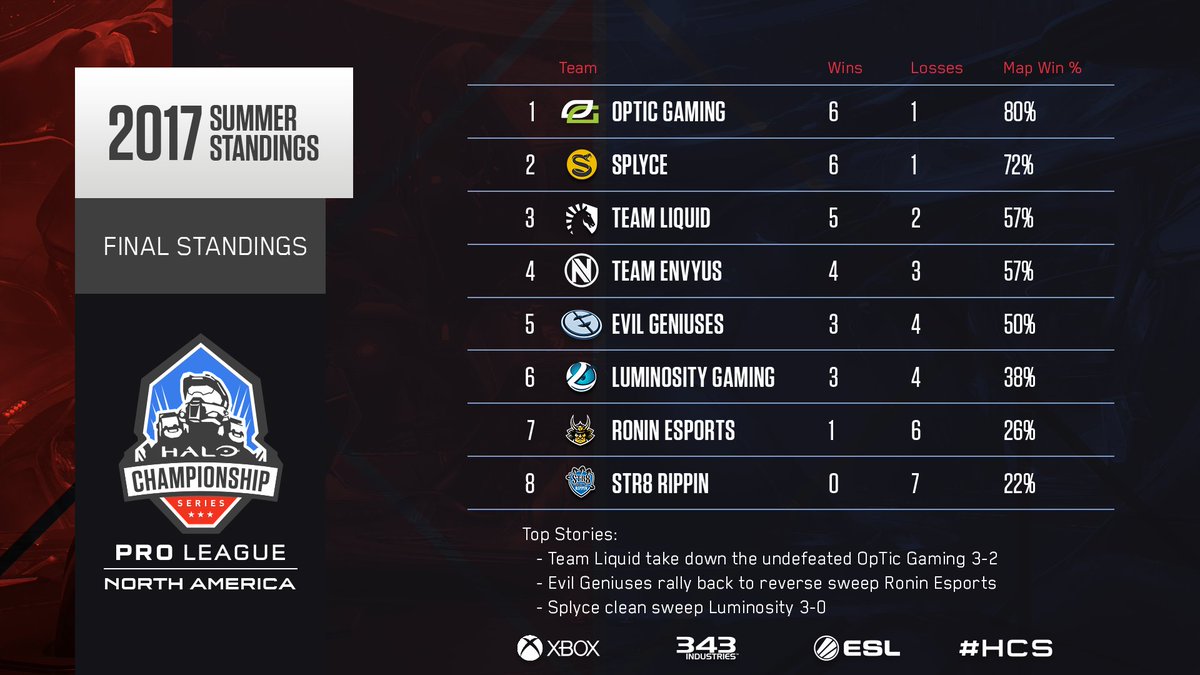 Ronin retained their pro league spot for the fall season, however, after defeating Oxygen Supremacy 4-2 in the eighth round of the winners bracket at DreamHack Atlanta. But despite their ability to stay in the pro league, relegation wasn't the position Ronin wanted to be in this season.  
Spartan was shocked by this roster change, but the rest of Ronin must have felt that a switch was necessary in order for the team to progress. 
Spartan is a well-known Halo veteran who has competed at top events since 2012. He hasn't won an event yet, but has competed alongside some of the top competitors in Halo, such as Tyler "Ninja" Blevins, Cameron "Victory X" Thorlakson, and Bradley "aPG" Laws.  
No information regarding Spartan's replacement has been revealed yet, but the Halo community will be interested to see how this situation develops.