A fan-favorite Gears of War map is coming back to the franchise in Gears of War 4's October update.
Fuel Depot, a popular map from Gears of War and Gears of War 2, will be returning to the series 10 years after it was created, letting players rush for the Longshot all over again. Lift Apex is also being reimagined in the October update.
Season pass owners will get a chance to play these maps starting on Oct. 23, before they move into Public Matchmaking on Oct. 30. Season pass owners can also get double XP and 20 percent bonus credits for a week after the initial launch.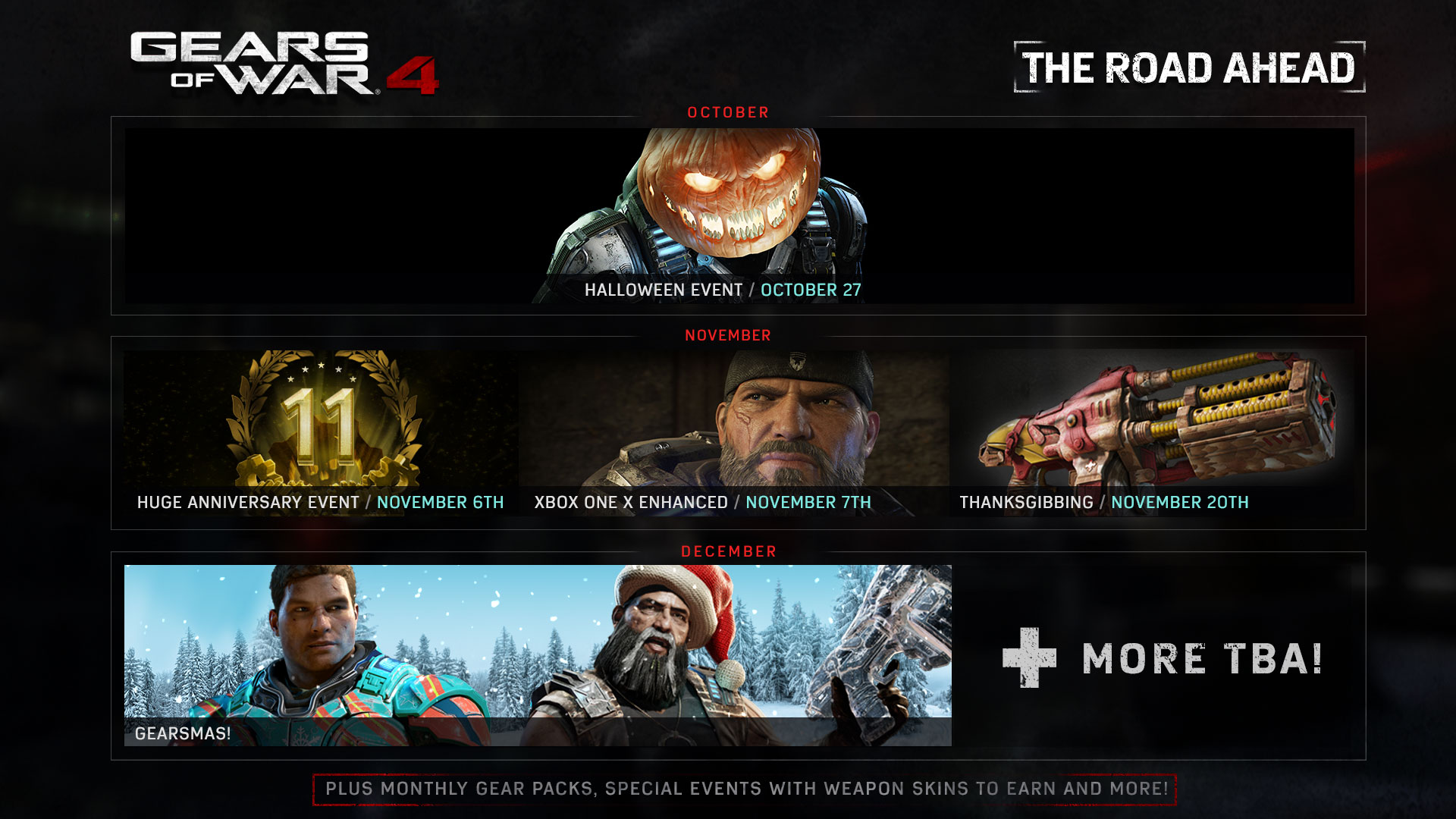 In addition to the new maps, The Coalition has also teased new characters, weapons, and special events for the game's Halloween event, which kicks off on Oct. 27. Don't expect all of these skins to be around for long, however, as the game is already preparing for its anniversary event on Nov. 6, when the Gears series turns 11 years old.
The anniversary celebration will have special events for players to take part in throughout the month and will provide an in-game update to make the game look better for Xbox One X users.
The Coalition ended their Halloween update announcement by teasing the upcoming Gearsmas event, which will hopefully bring new characters, maps, and events to the game during the holiday season.
About the author