Each week, Fortnite: Battle Royale players try to complete a new set of free and Battle Pass challenges in the hopes of ranking up and earning Battle Stars. And usually there's a secret item hidden somewhere in-game as a bonus reward for finishing all of these challenges.
This week is no different. The eighth week of season six features a secret banner that can only be found after you've finished all of the free and Battle Pass challenges for this week. If you don't own the Battle Pass, you won't be able to find this banner.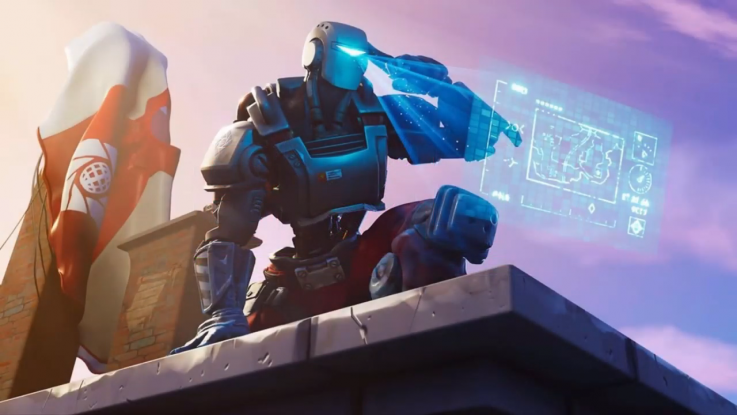 This week's Hunting Party loading screen provides us with a hint for the secret banner's location. It can be found on top of one of the buildings in Flush Factory—the same building where a parachute was found last week.
Related: A.I.M., Fortnite's Hunting Party skin, may have landed at Flush Factory
Just remember, you'll need to complete all of the free and Battle Pass challenges for week eight in order for this banner to become available. Some of this week's challenges task you with dancing in front of seven different fish trophies, as well as getting a score of three on multiple clay pigeon shooters.
After you've unlocked the Hunting Party challenge, just head to Flush Factory and pick up this banner.