The seventh week of challenges in season six is now available in Fortnite: Battle Royale—and this means that players have everything they need to acquire a new legendary skin.
It seems like Epic Games has signified the arrival of A.I.M, the robotic, legendary Hunting Party skin, by putting a parachute on top of one of the buildings in Flush Factory.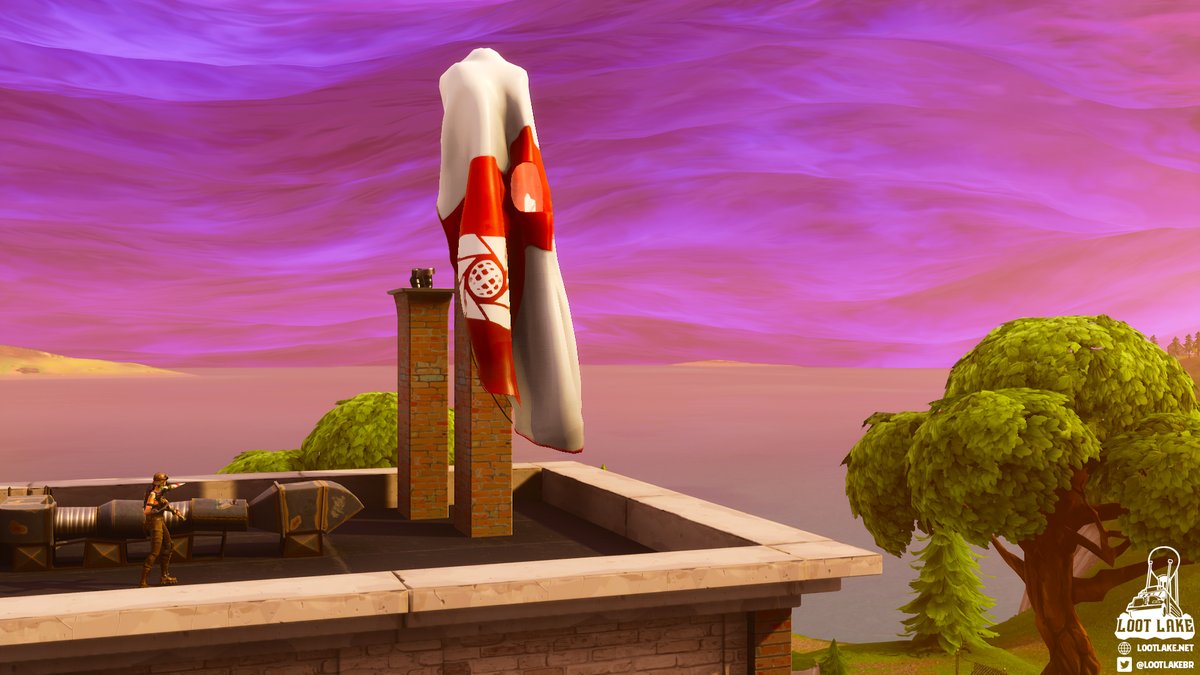 Fortnite players can unlock the disappointing A.I.M. skin by completing every challenge from the first seven weeks of season six. The parachute in Flush Factory has the same symbol that can be found on A.I.M.'s shoulders, which is why many fans believe this is how the skin "arrived" in-game.
It's unknown whether Epic has any further plans for the parachute beyond just adding it to the game, though. Could we learn more about A.I.M. through another major in-game event like the cube explosion? While we wouldn't put our money on it, anything seems possible at this point when it comes to Fortnite. 
Related: Fortnite's Hunting Party skin is underwhelming—just like the last few seasons
Although many fans are underwhelmed by the legendary Hunting Party skin, several players will still want to add A.I.M. to their inventory just for bragging rights. And if you're one of these players, you'll need to get out there and complete some challenges.