Fortnite: Battle Royale players try to finish free and Battle Pass challenges every week in the hopes of ranking up and earning Battle Stars. And Epic Games usually hides a secret item somewhere in-game as a bonus reward for finishing all of these challenges.
This week is no different. Initially, it seemed like there might not be a secret Battle Star or banner this week—but now, players have found the secret banner that can only be acquired after you've finished all of the free and Battle Pass challenges for this week. If you don't own the Battle Pass, you won't be able to find this banner.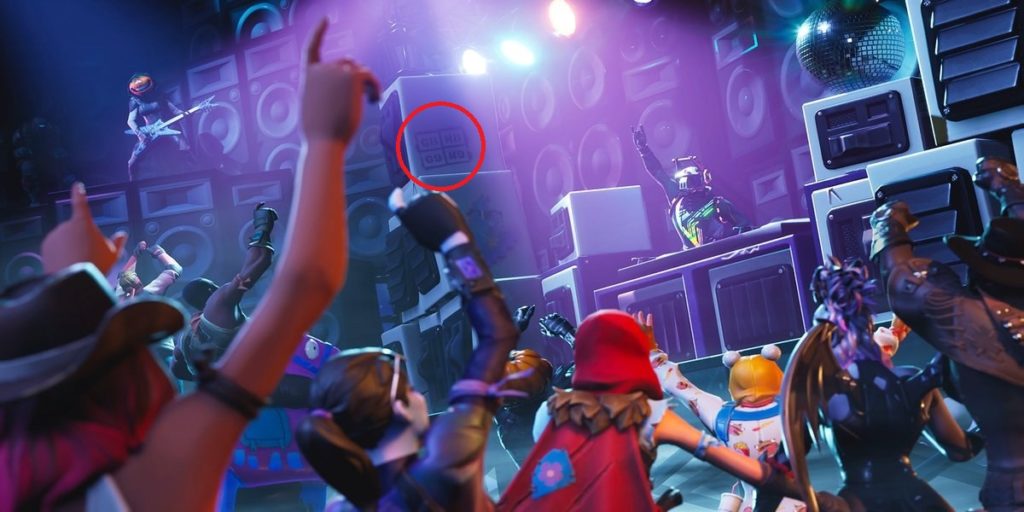 This week's Hunting Party loading screen provides us with a hint for the secret banner's location. The loading screen displays the in-game coordinates G8, H8, G9, and H9 on an amplifier near the center of the screen.
These coordinates will lead players to a relatively quiet area of the Fortnite map, just on the border of where the green grass of Fatal Fields turns into the desert terrain of Paradise Palms.
Just remember, you'll need to complete all of the free and Battle Pass challenges for week 10 in order for this banner to become available. Some of this week's challenges task you with doing vehicle timed trials, as well as finding a viking ship, camel, and crashed Battle Bus.
Once you've finished all of the week 10 challenges, just head to the coordinates found in the loading screen to pick up this banner.