In the third week of the Fall Skirmish series, it appears European Fortnite may already have one of its top players performing at his peak.
Dmitri "Mitr0" Van de Vrie of Team Atlantis won his second-consecutive Fall Skirmish title with a first-place showing on Friday. Teaming up with fellow Danish player Slugg, the pair earned 17 points to finish atop the European group. Solary's all-star duo of Duong "Kinstaar" Huyh and Corentin "Hunter" Tardif finished in the runners-up spot, earning 15 points to grab yet another impressive Skirmish placing.
In the North American competition, Nick "Aspect" McGuire and David "LeNain" Bois finished atop the leaderboard with 16 points to defeat the likes of Noah "Vivid" Wright, Dennis "Cloak" Lepore, and Jason "Tennp0" Wang.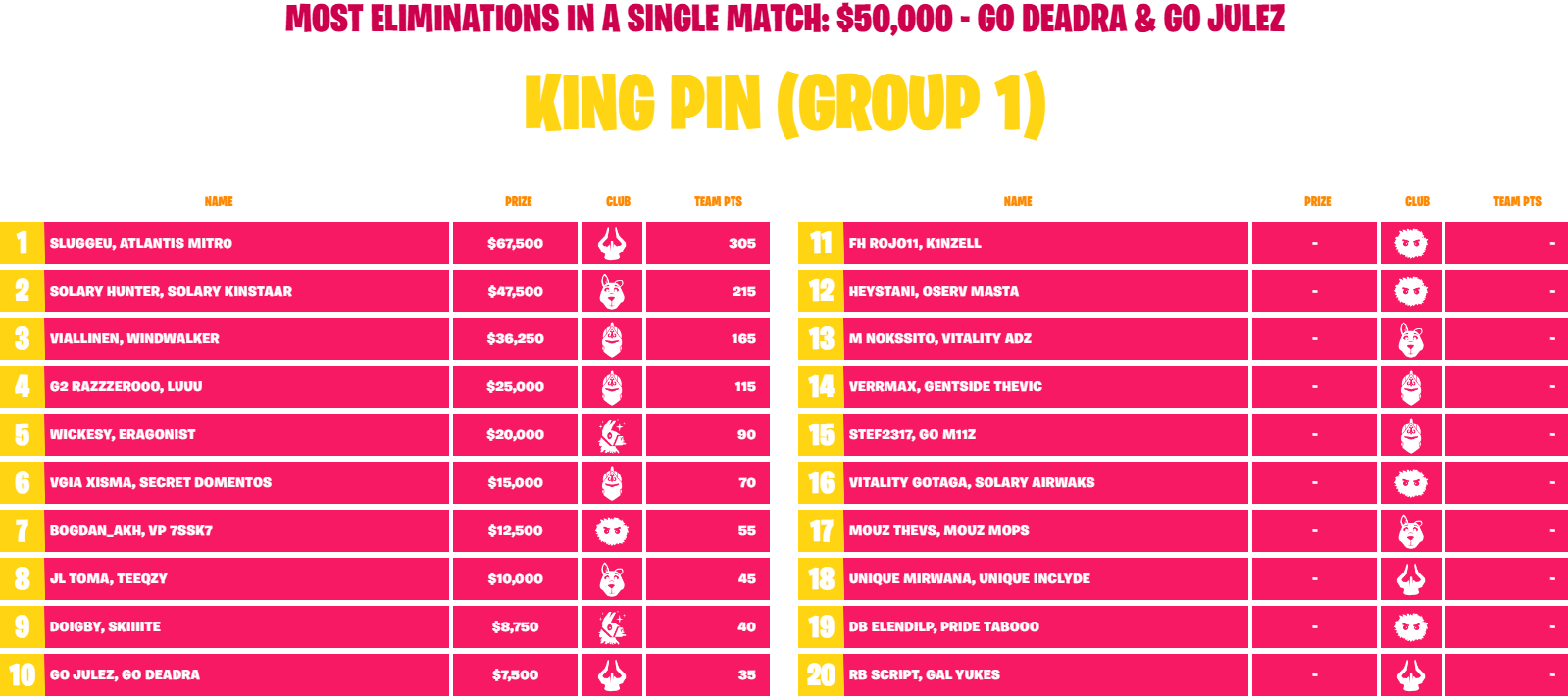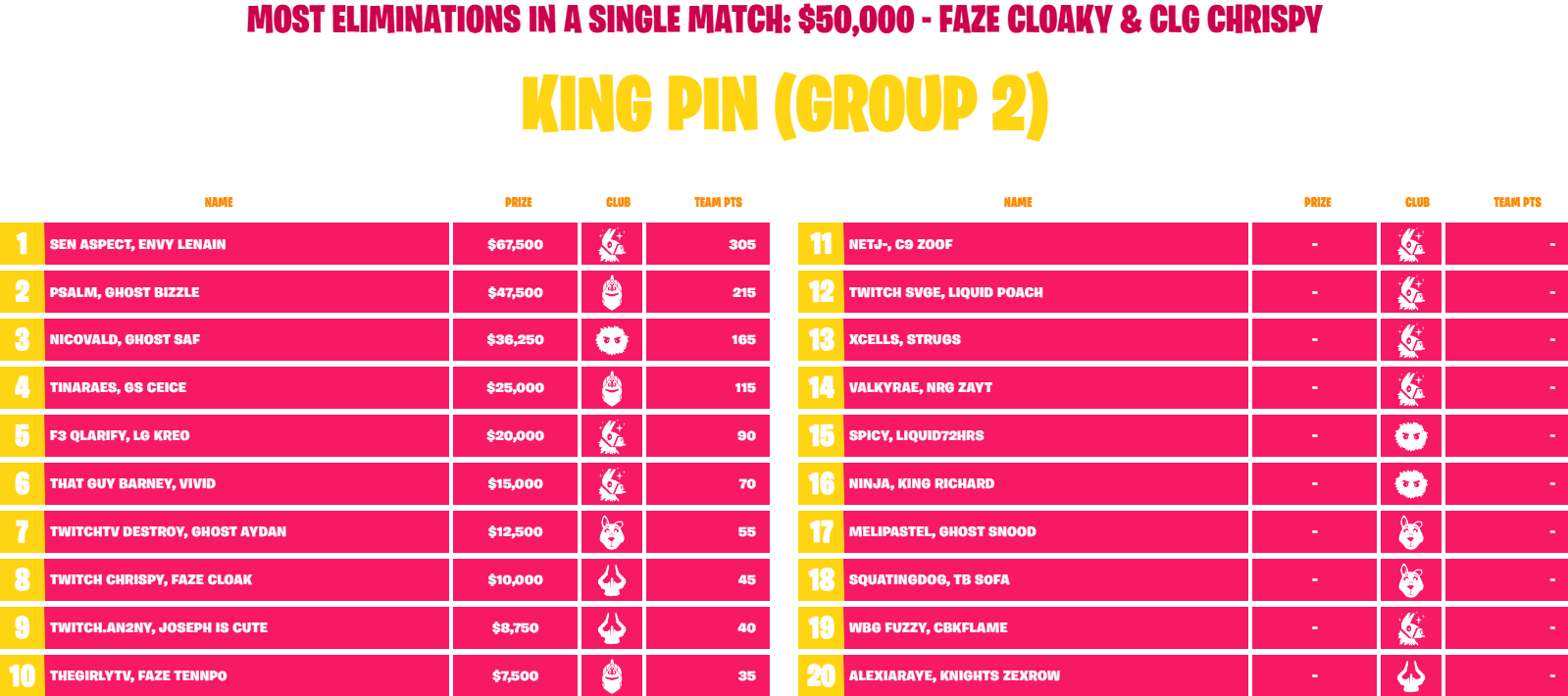 Friday's format, King Pin, allowed players to earn three points for Victory Royales or seven-kill games, or lesser point amounts for top-five finishes and three eliminations in a single game. The twist for this format was that the team that earned a Victory Royale or seven-kill game would have a two-times point multiplier in the next game.
Related: How to watch the Fortnite Fall Skirmish series
This built-in momentum certainly added an intriguing element to this week's competition. It remains to be seen, however, what kind of format Epic Games will construct when the Fortnite World Cup qualifying process starts later this year.
As for the Skirmish clubs, the Fort Knights usurped the top spot in the standings, which was held by Bush Bandits following last week's tournaments. The Lucky Llamas stay in last place after week three.