Fortnite's 5.3 updated added a cool new feature to an existing skin—An upgradeable version of Tomatohead! Bigger! Juicier! Mustache-ier!
If you've already purchased the Tomatohead skin before, you're all good. You just need to complete a set of challenges. If not, you'll have to buy the original skin for 1,500 V-Bucks. Once you have it, you'll have the challenges unlocked too.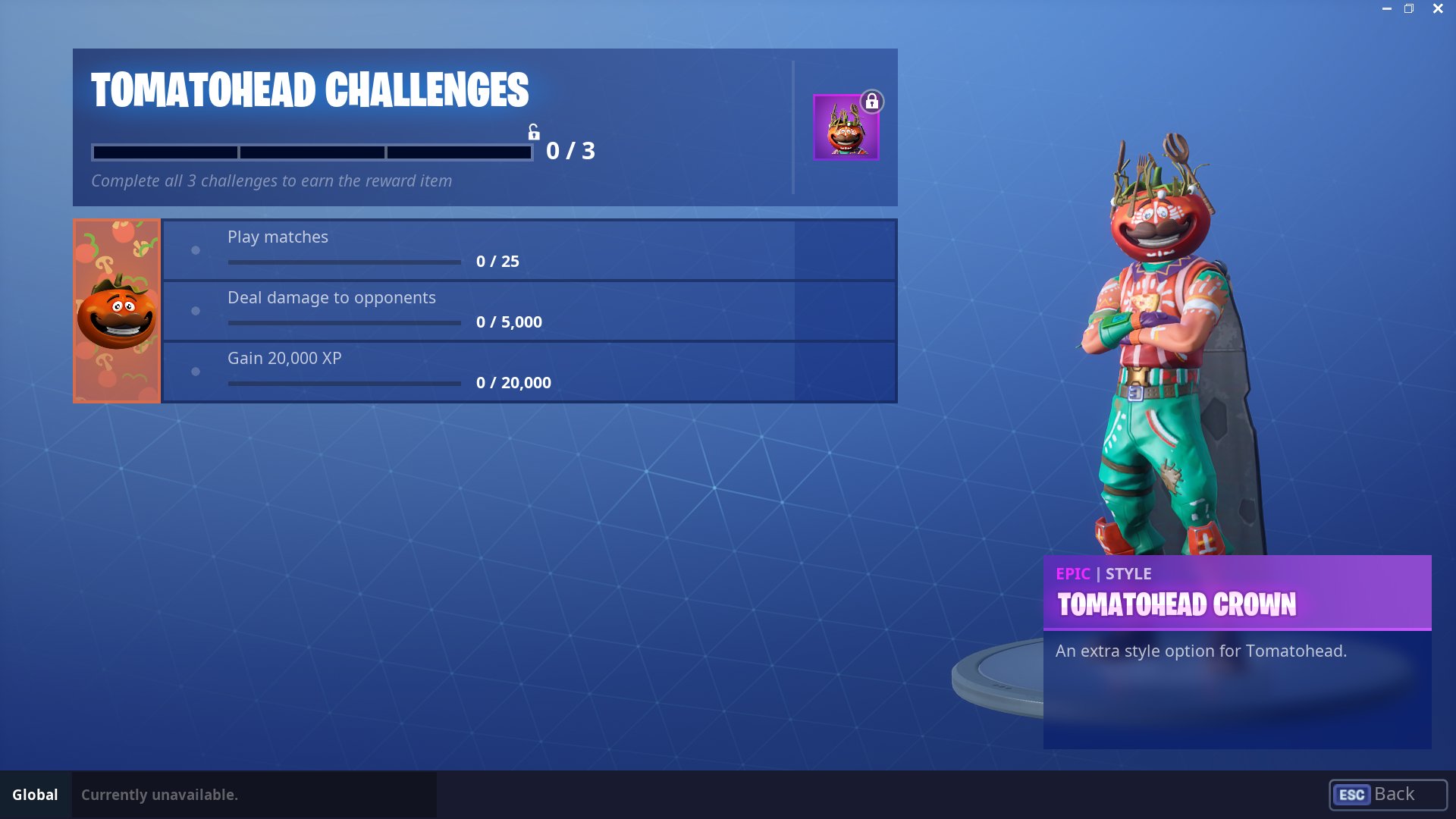 Here's the simple set of challenges: You'll need to play 25 matches, deal 5,000 damage to opponents, and gain 20,000 XP. Piece of cake. Er, pie. Pizza pie. Once you do, you'll have the new and improved Tomatohead skin with a crown made of… Wooden utensils.
There's definitely something odd going on with Tomatohead, as the tomato on top of the new Tomato Temple location has been adorned, and an image released by Fortnite on Twitter shows some sort of ritualistic cult forming around the smiley fruit.
Whatever the case may be, the new version of the skin is yours for the taking after completing these simple challenges. Go out there, get messy, and become the Tomatohead King.