Another set of weekly challenges is now available in Fortnite: Battle Royale's latest season—and in the true spirit of its pirate theme, Epic Games wants you to go treasure hunting in week three.
The challenge asks you to search where the magnifying glass sits on the Treasure Map loading screen that's unlocked at Tier 10 in this season's battle pass. The loading screen shows a map of the world and a magnifying glass zooming in on one particular area.
This area is the southwestern part of the map, as seen below.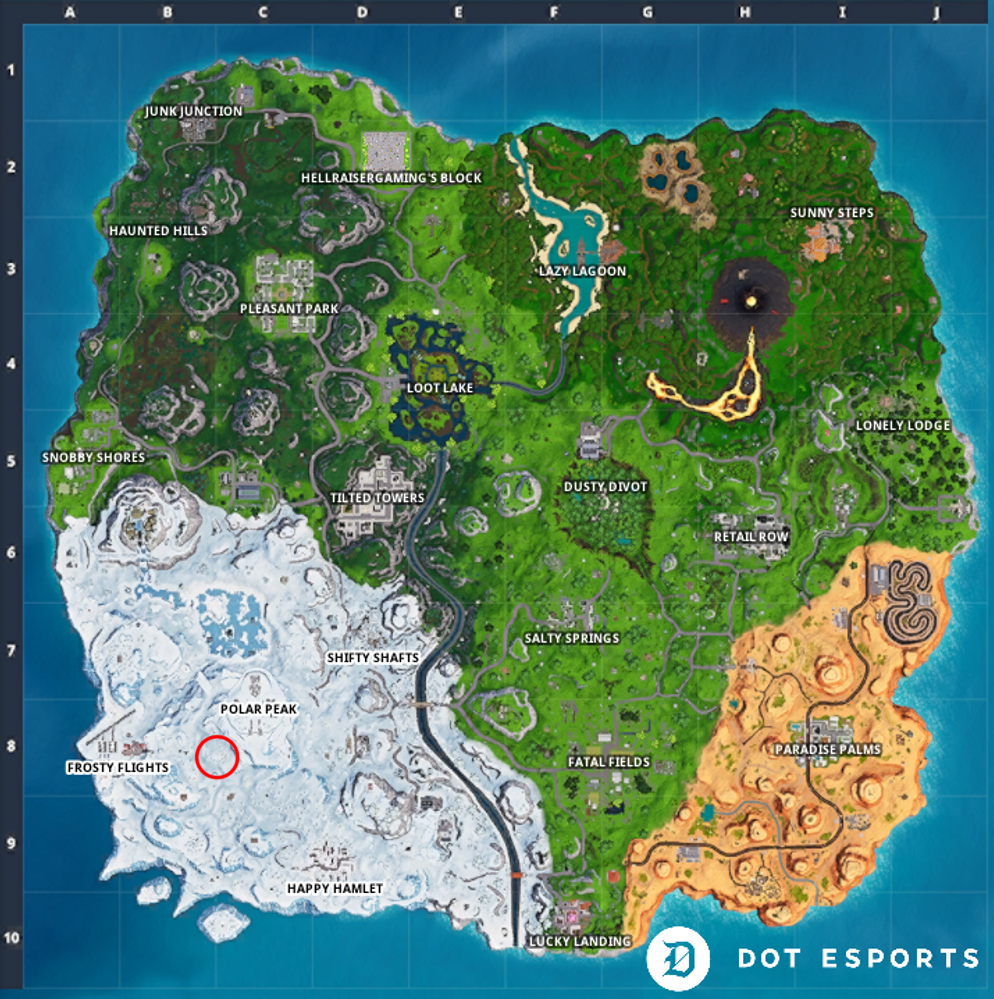 To complete the quest, you'll want to go to quadrant B8, just east of Frosty Flights, to find the location of some icy trees in a small circle southwest of Polar Peak. A selection of ice sculptures can be found between these trees—and that's where the Battle Star will be waiting you.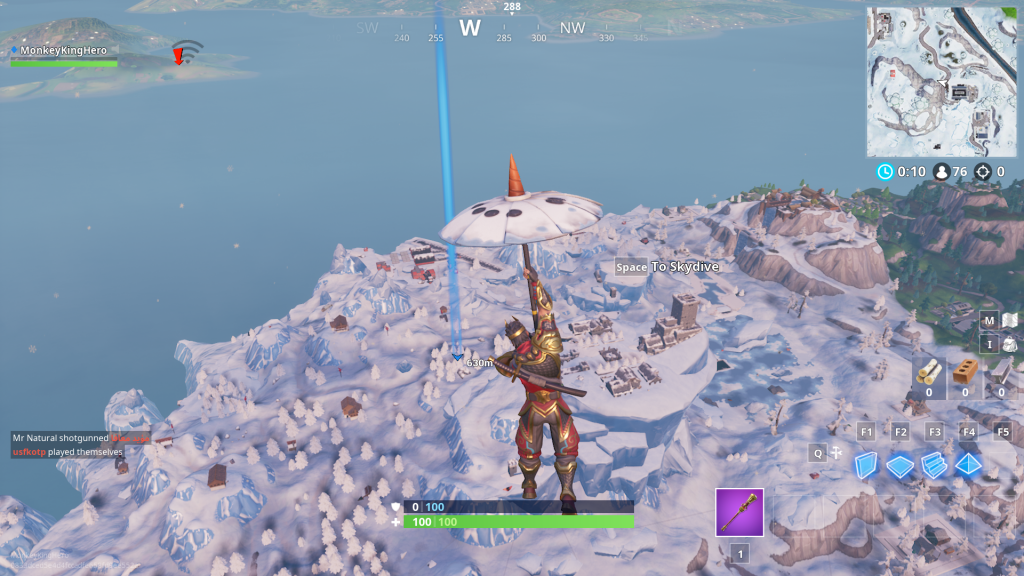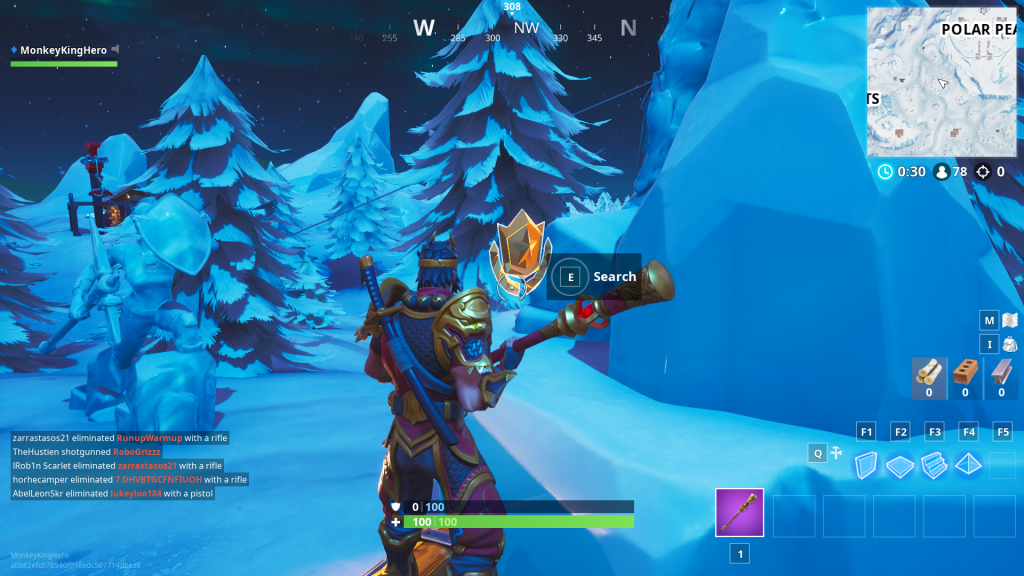 Once you touch the Battle Star, the hunt will be complete and you'll be one step closer to completing your season eight Battle Pass.