The mobile version of Fortnite, which is only available on iOS devices at this time, has shot past $50 million in revenue in under two months of availability, according to a new report by mobile market analyst Sensor Tower.
Fortnite was sent over the $50 million mark on May 1, the same day that the season four Battle Pass released. The Battle Pass is available for about $10 and gives players 100 tiers worth of unlockable cosmetics in-game.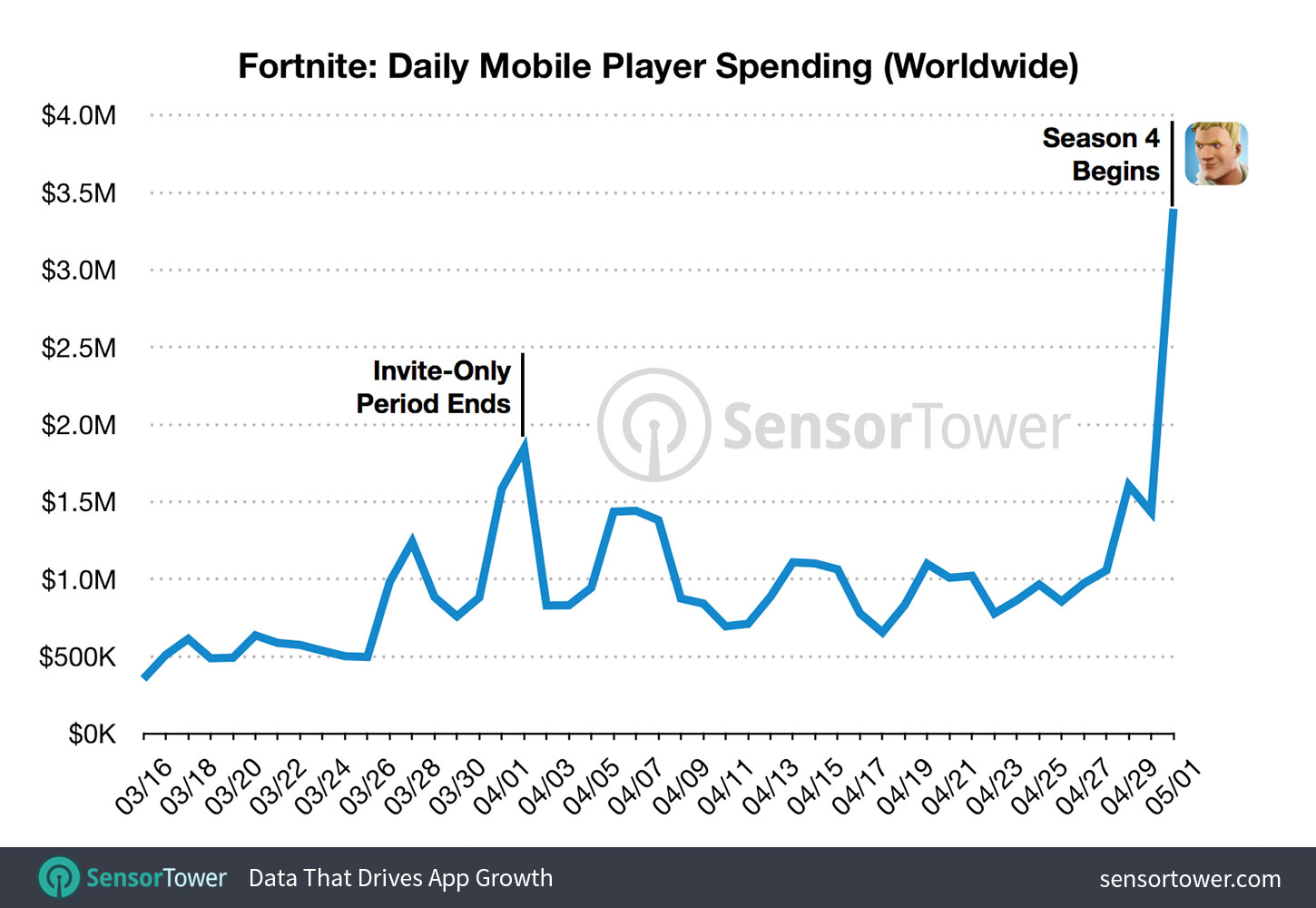 Spending on Fortnite has been steady since the game became available in March, but May 1 is when it truly skyrocketed. Sensor Tower says that mobile spending increased by 293 percent on May 1 compared to the previous Tuesday.
Players spend money consistently in Fortnite thanks to daily items that are only available for short periods of time in the in-game store. This method has proven to be way more lucrative than PUBG Mobile's loot boxes, since the revenue generated by Fortnite on mobile has dwarfed its competitor.
Still, with all of this money generated, mobile Fortnite is only available on iOS. Whenever the game comes to Android, it's easy to imagine revenue jumping in a huge way yet again as Fortnite will only extend its current stranglehold on the video game world.