A brand-new starter pack bundle for Fortnite: Battle Royale appears to have leaked on the United Arab Emirates version of the PlayStation Store.
According to the store listing, the pack will include 600 V-Bucks, plus the Ace outfit, and Swag Bag back bling. The UAE store lists it for $5.99, but previous packs like this have been $4.99 in North America.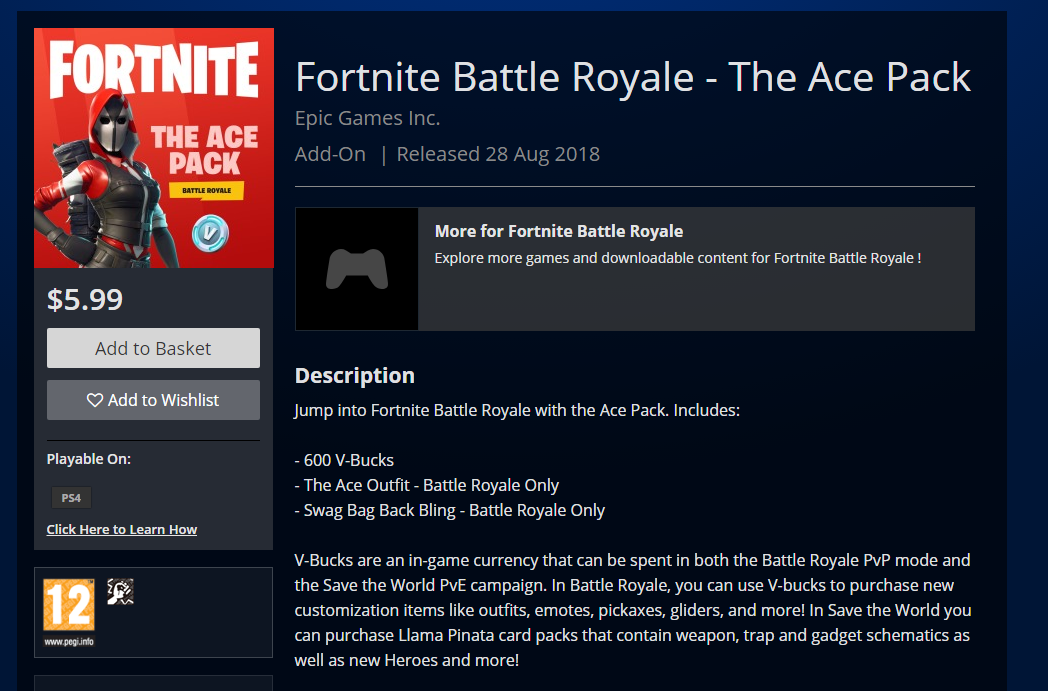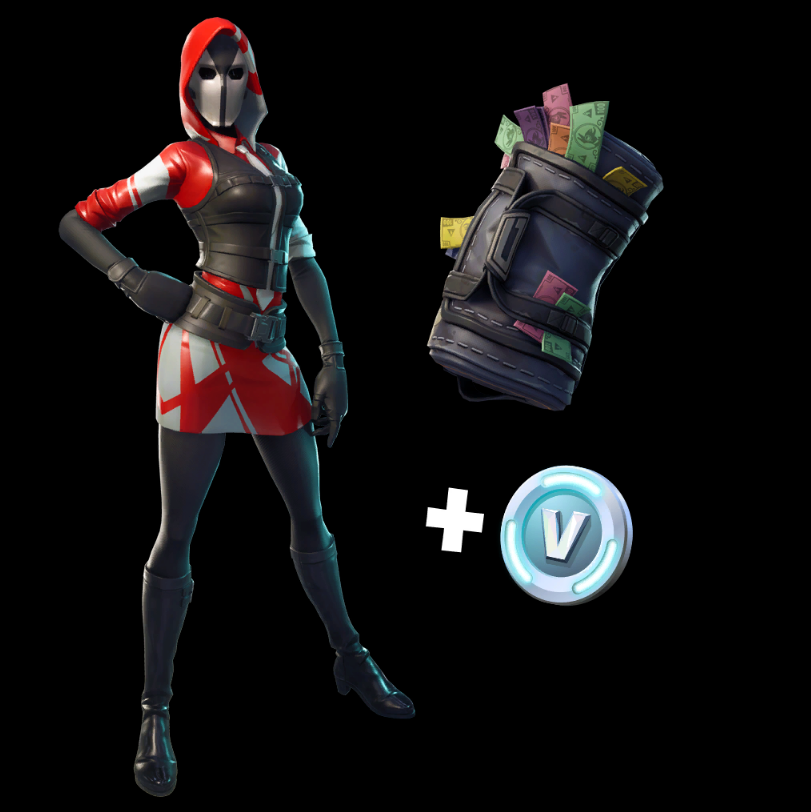 That's obviously quite a good deal, since you're getting more V-Bucks than you're paying for, on top of a skin and back bling—in a game that sometimes charges a pretty penny for nothing more than a simple skin, this is a bargain.
The previous starter pack, the Wingman Starter Pack, is in its last day on the store, so it's likely that this leak is indeed real and the Ace pack will become available some time tomorrow, Aug. 28.
Whether the skin strikes your fancy, the deal is worth it for the V-Bucks alone, so you can add to your collection and buy something that you're more interested in down the line. Either way, we'll know more tomorrow when the deal is supposed to become available.
H/T FortniteBR