A bad monetization model can kill any game experience, no matter how good the gameplay is. Cosmetic items have been a huge part of many hit games throughout the last decade, like League of Legends, VALORANT, CS:GO, Dota 2, and Apex Legends.
When Apex first came out, the pool of available skins was quite limited. Most skins looked like recolors. As the game got out of its launch period, however, Respawn Entertainment focused more on introducing quality skins that gave legends a more distinctive look.
Lifeline was arguably the legend who benefited the most from this process. Despite being one of the more popular legends, she only had recolored skins for a long time. Nowadays, Lifeline has some of the coolest skins in Apex.
We've gathered the rarest and the best-looking Lifeline skins so you can rescue your squadmates in style. Some of these skins may not be available in the shop since they were introduced during the holiday seasons or special events, though. This doesn't mean they'll never be available again, however, so it may be a good idea to keep an eye on the shop.
Rarest Lifeline skins in Apex Legends
Pastel Dreams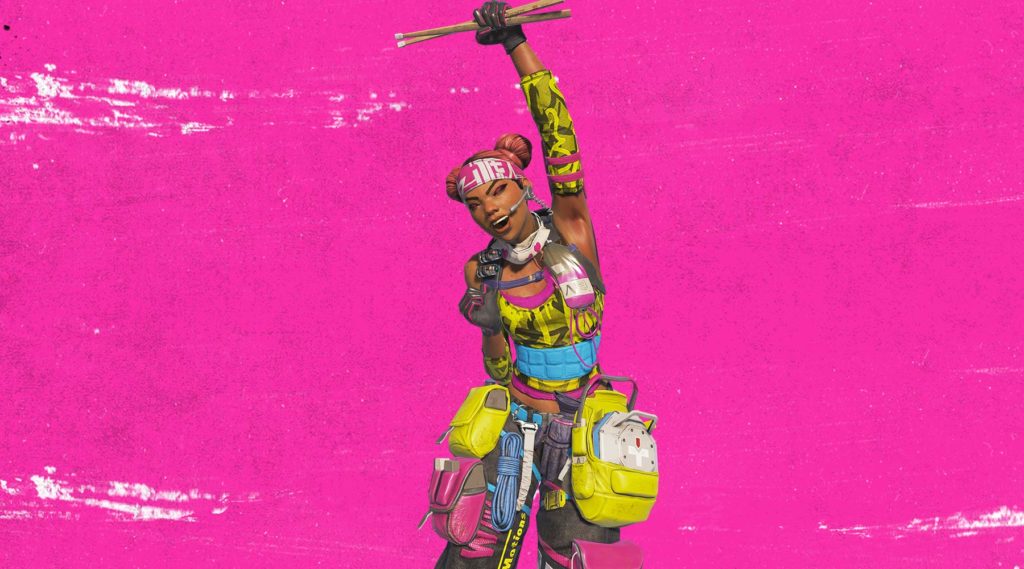 As is the case with all Prime Gaming skins, Pastel Dream is the rare skin that hasn't made a return to Apex since its release in late 2020, and most likely never will. It was a free reward for players with a Prime Gaming account upon its release, but if you didn't unlock it then, it's most likely never going to be available to you. If you did unlock it, however, equip that skin. You'll probably be the only one in your games wearing it.
Worlds Apart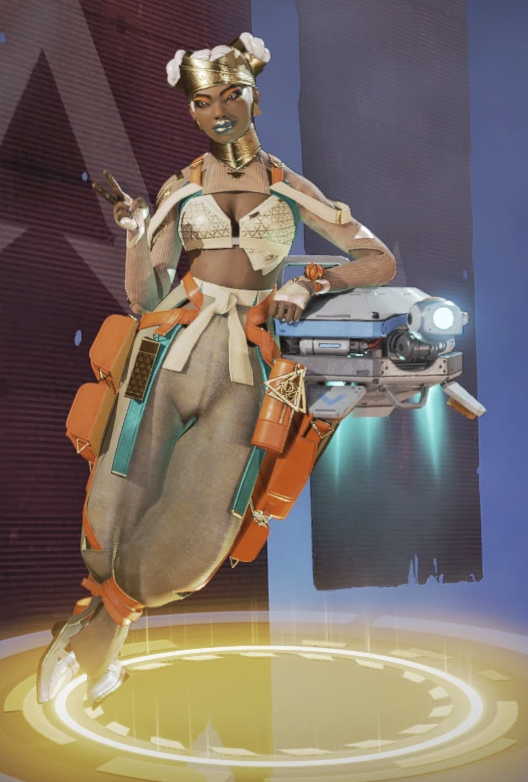 Worlds Apart was one of the best skins released in season seven's Fight Night event. The gold, orange, and teal color scheme really pops, as does Lifeline's makeup and the asymmetric design of her top. Its a skin that looks like it comes straight out of a fancy party on Olympus, and is sure to stand out. This skin has proven more elusive than other event skins, as it hasn't returned to the store since its release in season seven. That makes it one of the rarer skins around, to go along with its great design.
Pirate Queen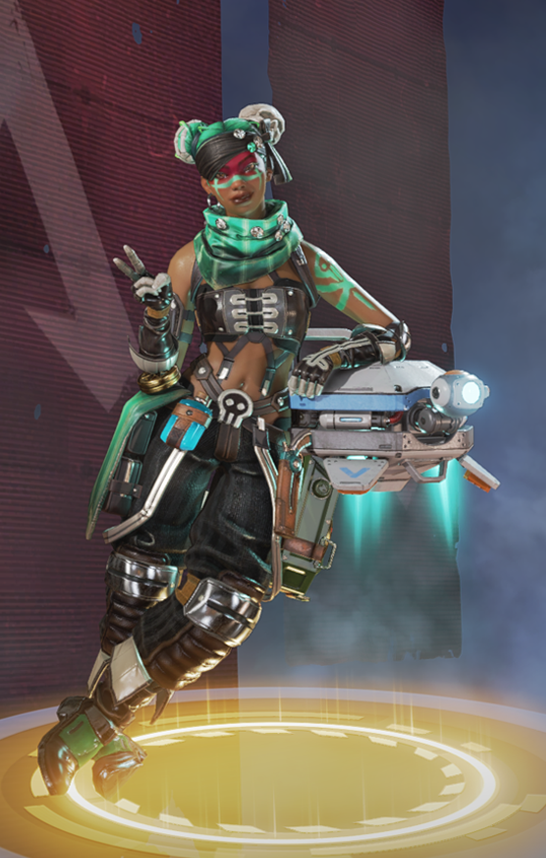 Another event skin that's been incredibly difficult to come across since its release, Pirate Queen is one of the best Lifeline skins around. The combination of the colors and the face paint, alongside Lifeline's completely green hair and the various skulls that decorate the skin make it a fan favorite. It was released all the way back in season five, so if you run into a Lifeline using this skin, you know they've been around the block.
Neon Dream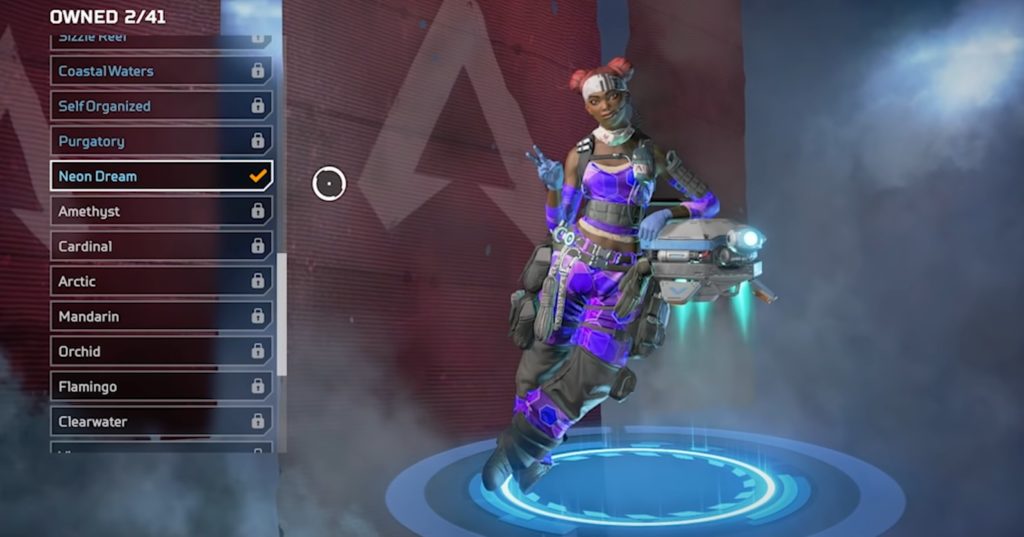 Lifeline's Neon Dream skin features vibrant neon colors that make her look like a disco idol from the 70s. The skin was given away as a promotion to all paying PS Plus users in May 2019, and it's unclear if it's going to ever make a comeback. In case it becomes available again as a PS Plus reward or if you play on a PC, you can ask a friend who owns a PlayStation but doesn't play Apex to claim it for you.
Revolutionary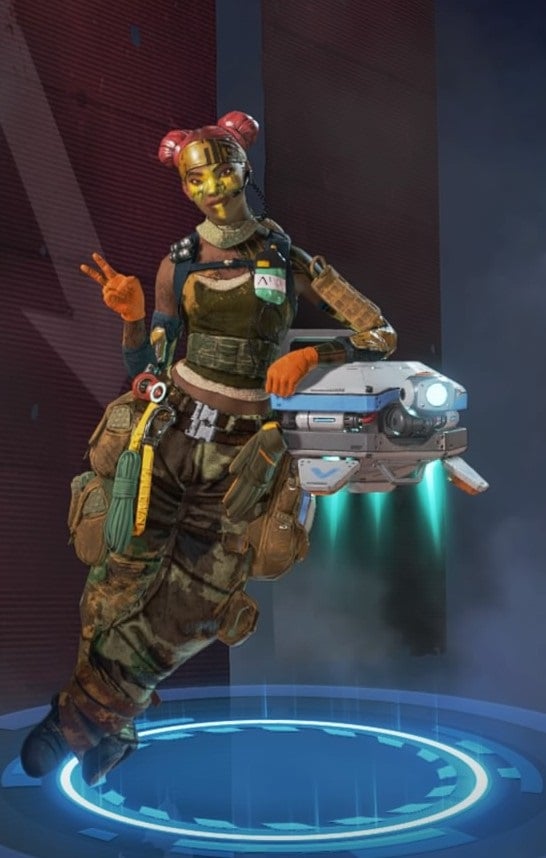 Battle pass skins may feel like they're all over the place during their seasons. As soon as Apex moves onto another season, however, the last season's battle pass skins suddenly become rarer. They also turn into a nice way to show off how long you've been playing the game.
The Revolutionary skin for Lifeline was introduced with the first season's battle pass. You can notice the transition toward making more unique skins by looking at this one since it was one of the first Lifeline skins to have a face painting or a mask.
Judge Jury Executioner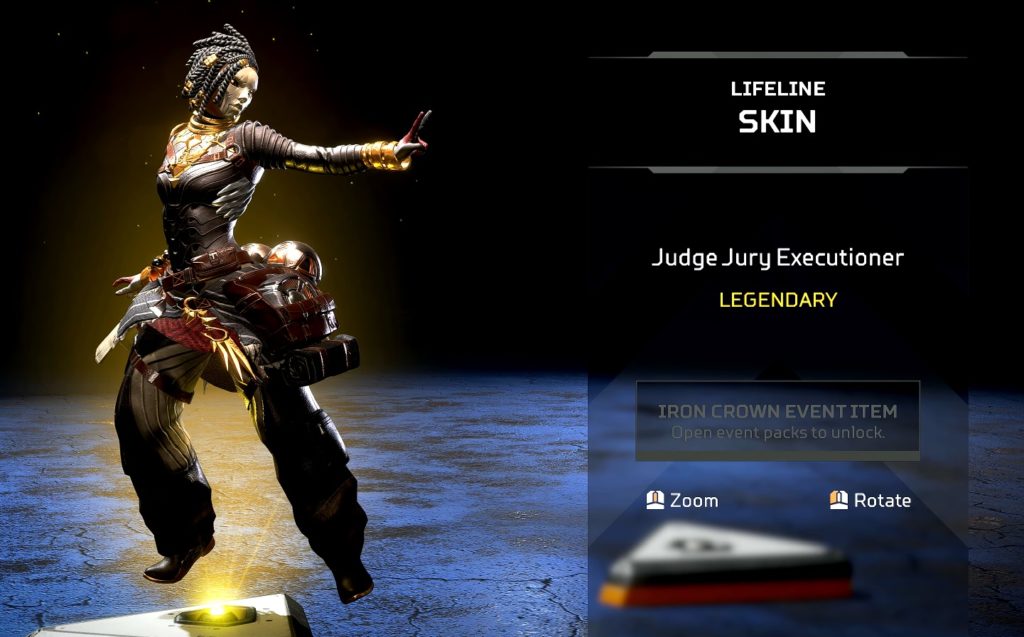 The event seasons usually bring out the best of Apex with skins that are unmatched in design. The Judge Jury Executioner is likely the favorite skin of many Lifeline mains since it completely changes the way the legend looks. It was released during the Iron Crown Collection event in August 2019.
The warm-hearted field medic suddenly turns into a psychotic killer with her frightening mask. She also rocks elegant armor with gold finishes. Despite being part of the very first collection event in Apex's history, it's only been seen in the store one other time, in April 2022.
From the Ashes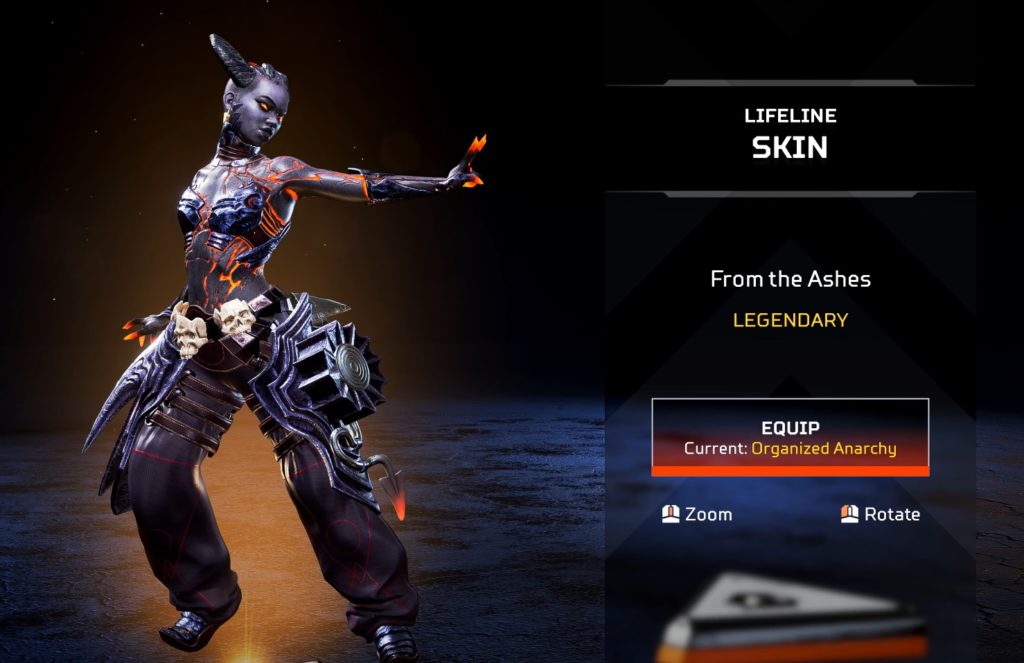 Battle passes are interactive and increase the overall enjoyment of the game for some players. They're also the cheapest and the most reliable way of obtaining skins. Considering you get skins of the same caliber as Lifeline's From the Ashes skin, it's hard to skip on a battle pass.
From the Ashes was included in the third Apex season's battle pass. It turns Lifeline into a fully-fledged demon, which was certainly an unexpected twist for her character.
Rejuvination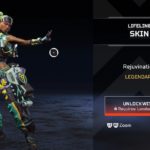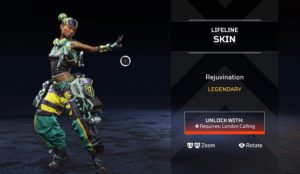 Lifeline has plenty of recolors, but this one is the rarest. The re-working of London Calling gives her punk aesthetic a bright splash of colors to work with, and you can practically see Lifeline banging out a drum solo wearing this. After its initial release in 2020, it only made its way to the store one other time, in April 2022.
Mic Check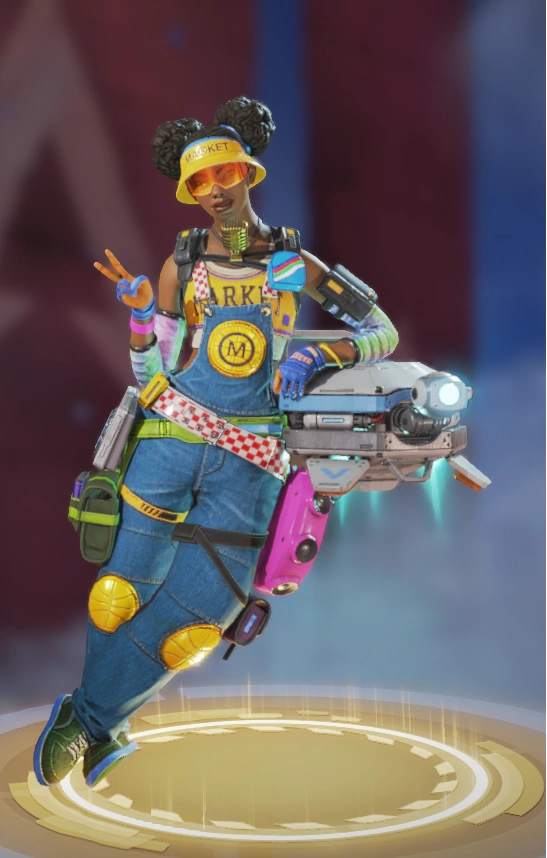 For the streetwear enthusiasts out there, Mic Check is the perfect Lifeline skin. Released as part of the Market collaboration in 2021, this skin reimagines almost every detail of Lifeline's usual look. Her knee pads get turned into basketballs, while her jump pack and the pack on her hip turn into speakers and subwoofers. It's also the only skin wear Lifeline wears a hat, which has been cut open at the top to allow her trademark hair to still get its due. For players that just care about looking cool, this is the skin for you.