As the latest battle royale game out of Respawn Entertainment, Apex Legends heavily relies on a focus around team play. With a class-based system and squads of three, the game features mechanics such as Jumpmasters, an extensive ping system, and its own voice chat system to encourage players to work together to win each match.
Related: Apex Legends surpasses 50 million downloads
Sometimes, however, players might get paired up with toxic or frustrating teammates and may be left wondering if there's a way they can mute the rest of their squad. Luckily, it exists—and the process to mute players takes only about two clicks.
How to mute teammates in Apex Legends
To mute teammates, players need to pull up their inventory menu by pressing tab while in a match. From there, players can click the squad tab at the top of the screen, where they'll be able to find information about each of their teammates. Clicking on the sound symbol beneath a teammate's banner and stats will toggle the voice mute on or off.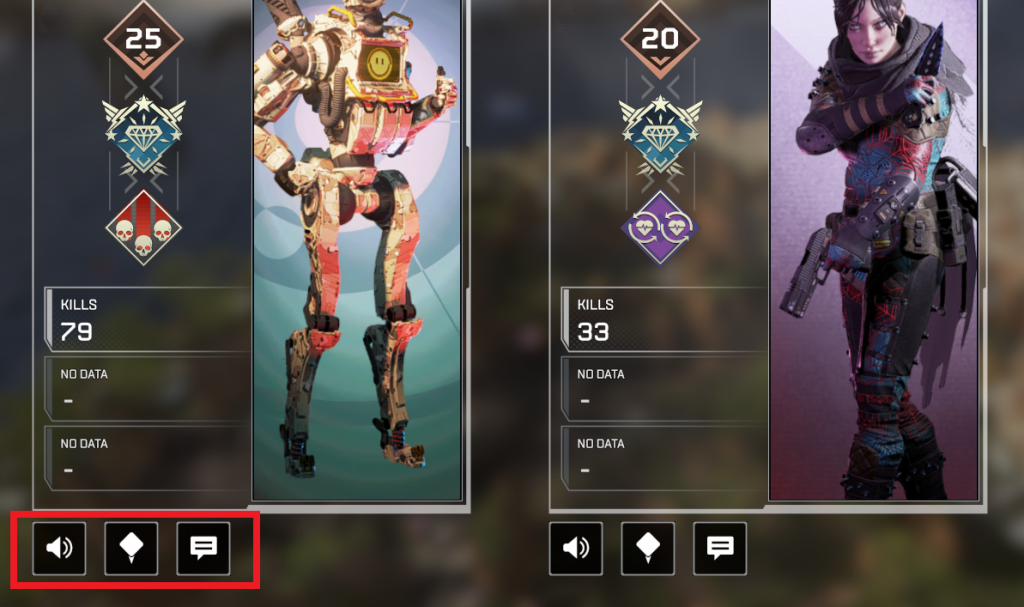 Likewise, players can also mute their teammates' pings or chat messages by clicking on the respective buttons directly next to the voice chat mute option.
In a team game like Apex Legends, it isn't always ideal to mute your teammates—but it can often be crucial to preserving the quality of a game.