An Overwatch update on June 26 added a bunch of new social features to the Blizzard first-person shooter. Both Endorsements and Looking for Group are designed to make Overwatch a more social, supportive place. Players are being encouraged to find others to play with, creating their own support networks centered on being good to each other.
The idea is that Looking for Group will fill teams with better teammates—people that actually want to work together and play together. Before the feature, groups were filled at random; this should help pairing up potential teammates.
How does it work?
The Looking for Group feature can be accessed from two different locations: the yellow box at the top-right of the Overwatch menu screen or through Overwatch's "Play" screen. You'll have to click the "Find Group" button to pull up the menu through the section option.
Related: Everything you need to know about Overwatch Endorsements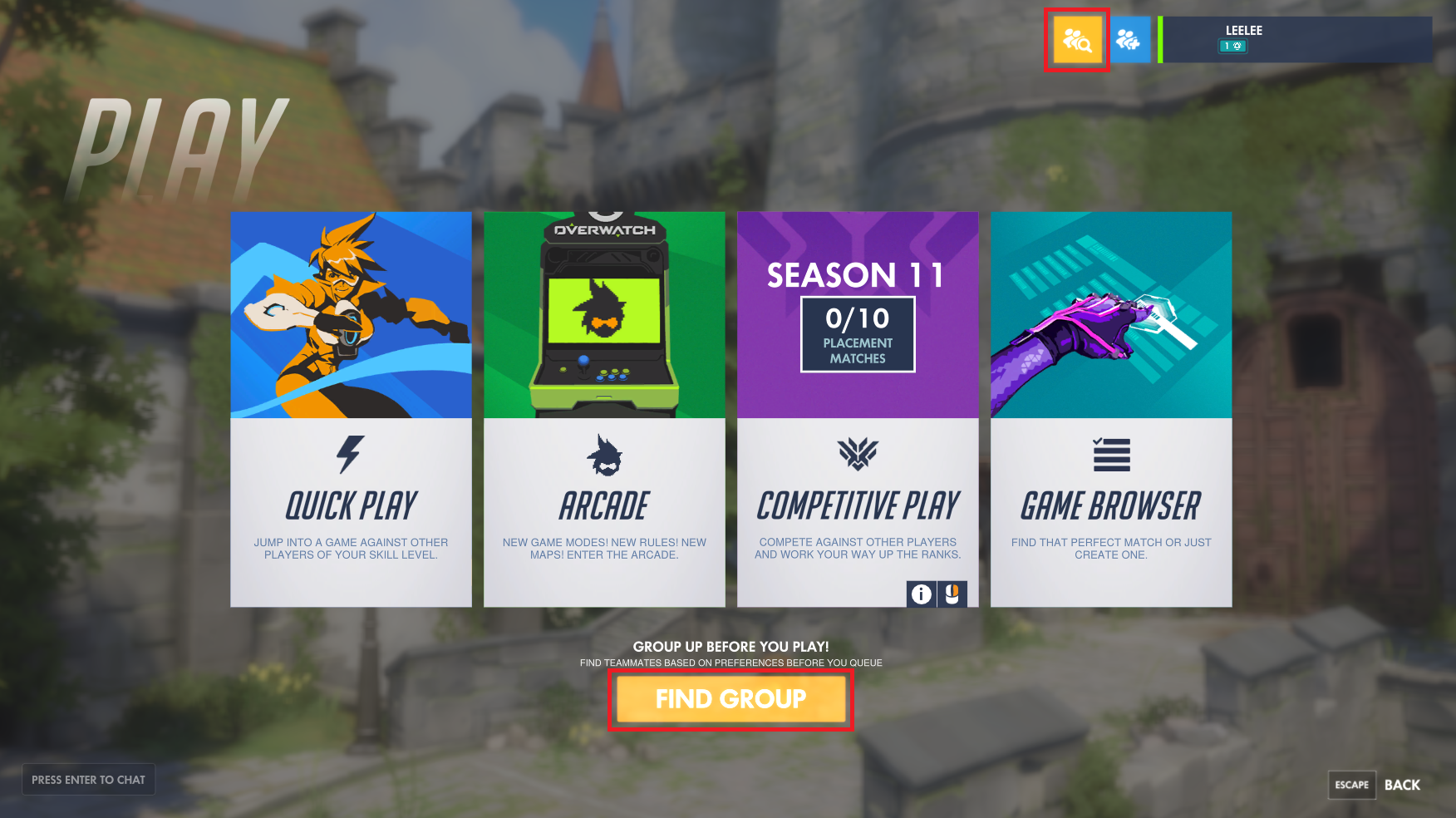 A new menu will open after clicking either of the two yellow buttons. A bunch of open groups will show up in the "Find a Group" menu. From here, there are options to create groups or filter out categories.
What options are available?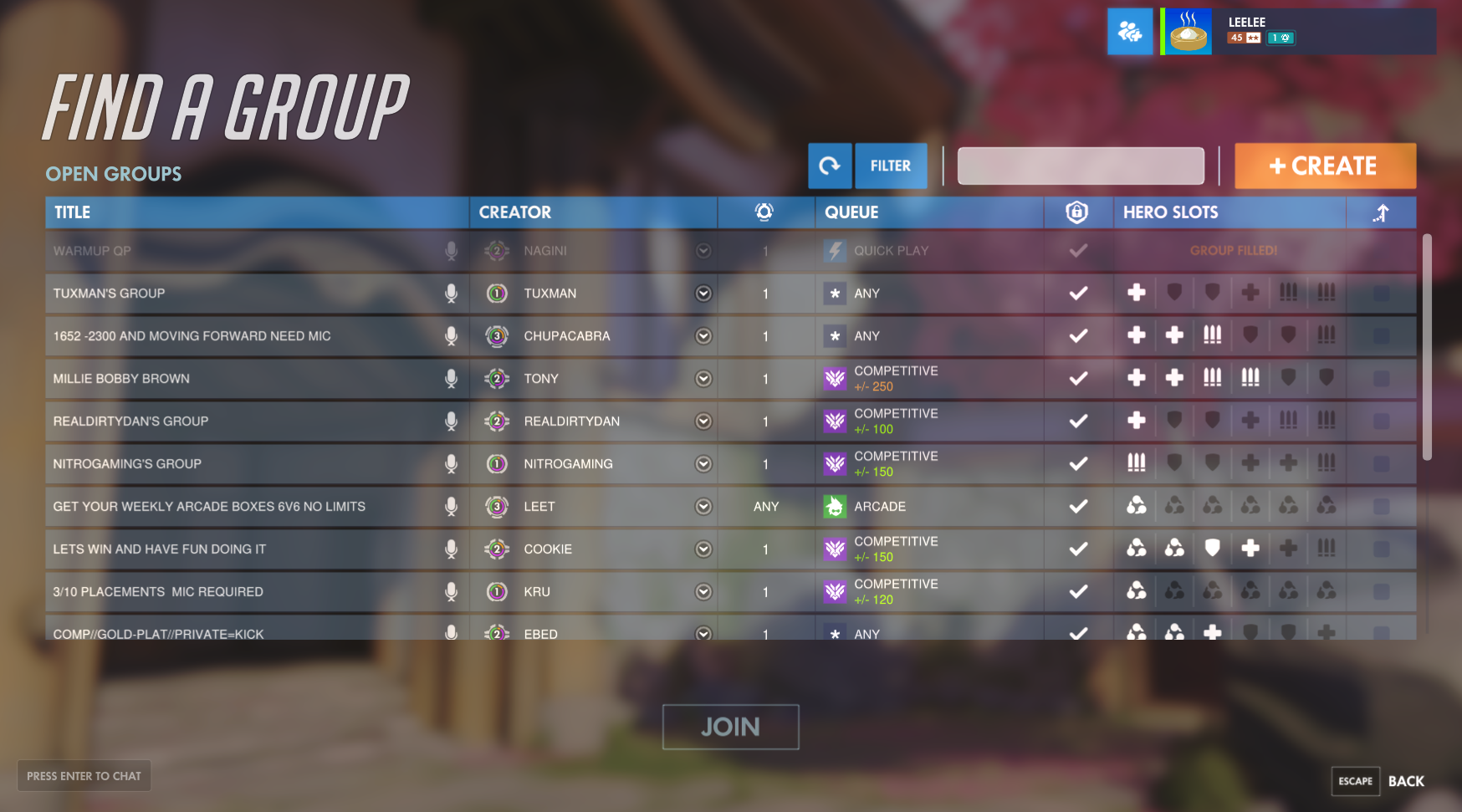 Queue
You can choose a group depending on where you want to queue: Competitive, Quick Play, or the Arcade. If you don't care, that's OK, too.
Endorsement level
Endorsement levels are part of Overwatch's new social features, rewarding players for good behavior. The Looking for Group feature will let you choose a minimum Endorsement level for players in your group, starting at one and ending at five.
Role queue
Another option available is requiring players to lock into roles. If you enter the queue as a support, then you'll only be able to choose support heroes.
Hero slots
If you're only interested in playing a certain role, you can also create a filter that shows the roles you want to play.
What improvements are coming?
Overwatch game director Jeff Kaplan said shortly after the feature was released that Blizzard is already working on improvements for the system. The developer is actively taking feedback on the system to clear up any ambiguity within the menu. Kaplan didn't give specifics, but he said Blizzard is working on a solution to a problem caused when a group member leaves—it's just not super intuitive how to fill that slot.