Fortnite: Battle Royale players have found a Fortbyte that wasn't supposed to become available until week two of season nine.

A few players have accidentally discovered the location of Fortbyte #13, which is the one that can be "Found at a location hidden within Loading Screen two," according to its challenge description. A few people shared on Reddit that they dropped south of Paradise Palms, near the three dinosaurs, and found this Fortbyte hidden inside a portable toilet on a hill.

Players can interact with the Fortbyte through the toilet or break it to see the item. It's mandatory to be playing any Fortnite: Battle Royale mode that's not Playground, otherwise you'll be unable to see the Fortbyte.
Despite the challenge mentioning a loading screen that will only be available next week, players can already interact with this Fortbyte and add it to their collection before that. Therefore, the loading screen is just a hint, not a requirement to grab Fortbyte #13.

Here's the map with its exact location.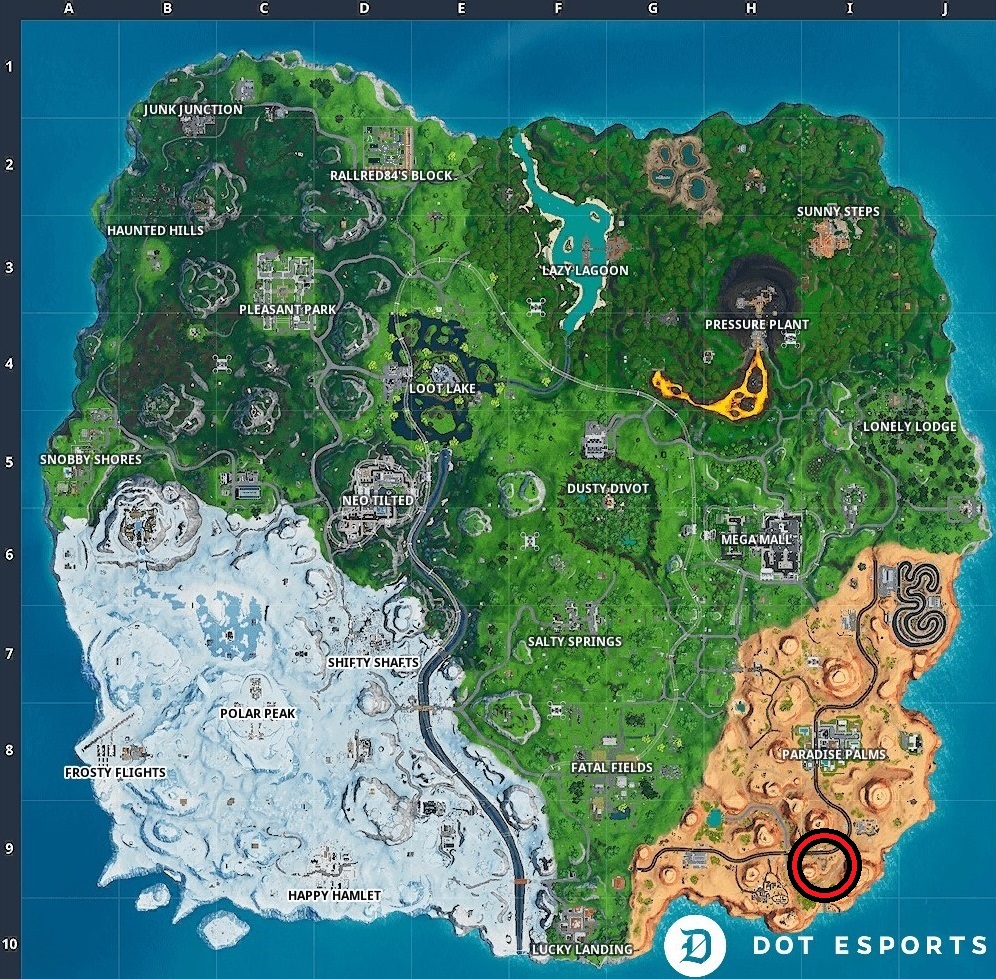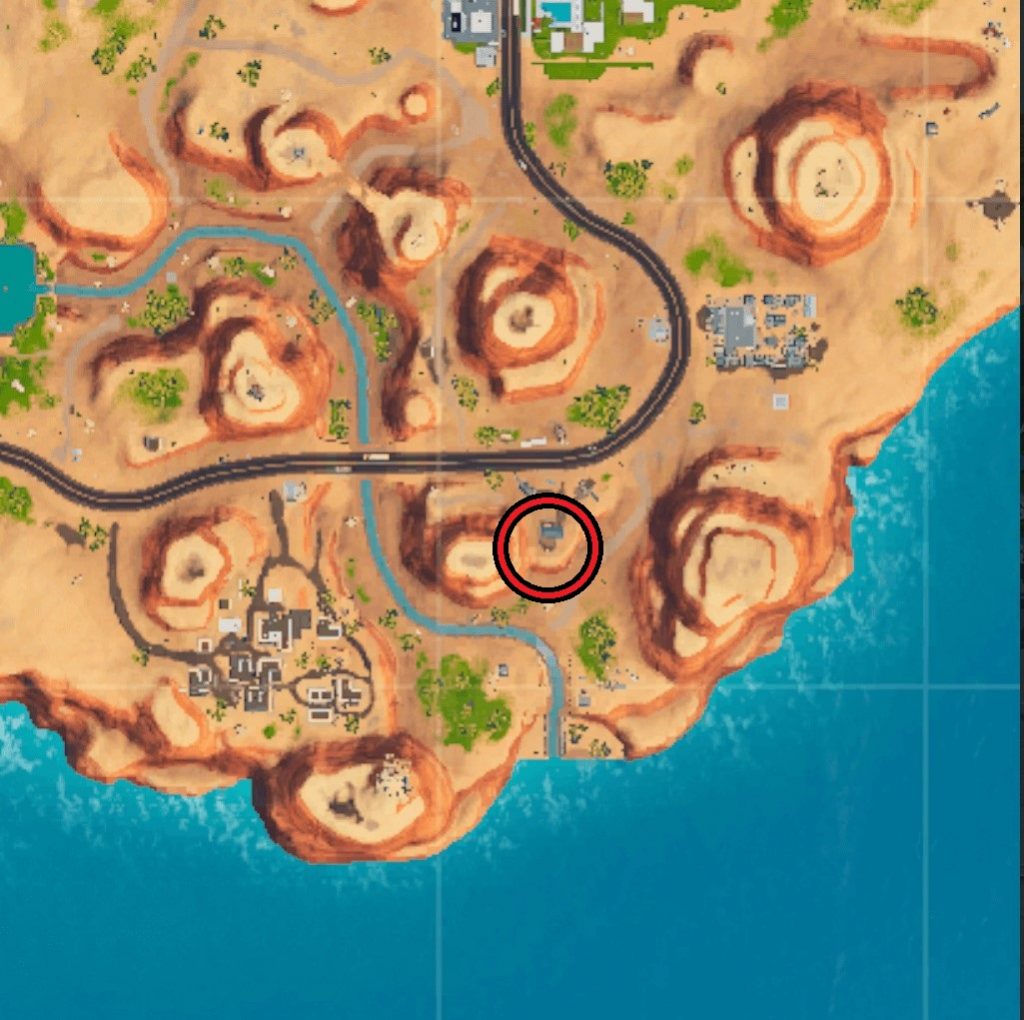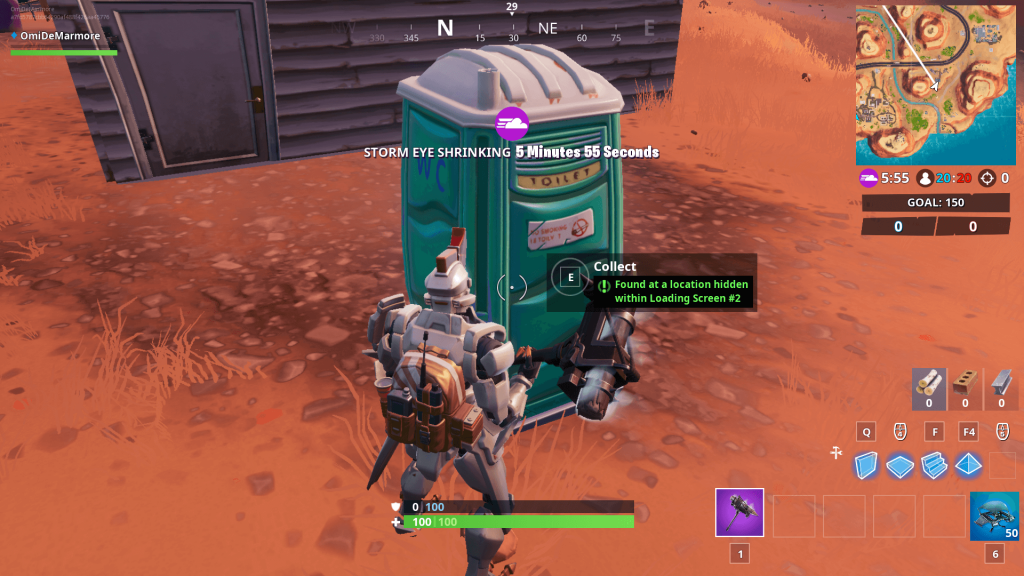 We're fortunate that some people simply ran into this Fortbyte, because the week two loading screen that data miners like Lucas7yoshi already leaked is quite difficult to understand. There are several characters fighting while flying with pistols in hand, and the only thing that could be a hint is the number 37 on the sleeve of one of them, which doesn't tell us much.

When you grab Fortbytes #13 and #36, which are the ones available as of the first day, you'll be done with all environmental Fortbytes released so far. You'll still have several others to grab by playing matches, getting good placements, and completing weekly challenges, however.

Players who get 90 out of 100 Fortbytes throughout season nine will unlock the exclusive Utopia character outfit, which has yet to be revealed. Only players who own the premium Battle Pass get the Fortbyte challenges and will be able to unlock the skin once 90 of them are available.

Epic Games only released 18 Fortbytes on the first day of season nine, and the developer said it will release at least one unit a day for players to unlock. Once players collect them all, they'll also reveal a secret image that's hidden behind the Fortbytes panel in the Challenges tab.