To celebrate the launch of the new Avengers: Endgame movie, Epic Games is once again teaming up with Marvel to bring an ambitious crossover event to Fortnite: Battle Royale.
By completing a bunch of new challenges, players can unlock a host of Avengers-themed rewards, XP, and other cool stuff to equip on their character.
Completing 10 challenges will unlock a special Avengers-themed Glider to use: The Avengers Quinjet.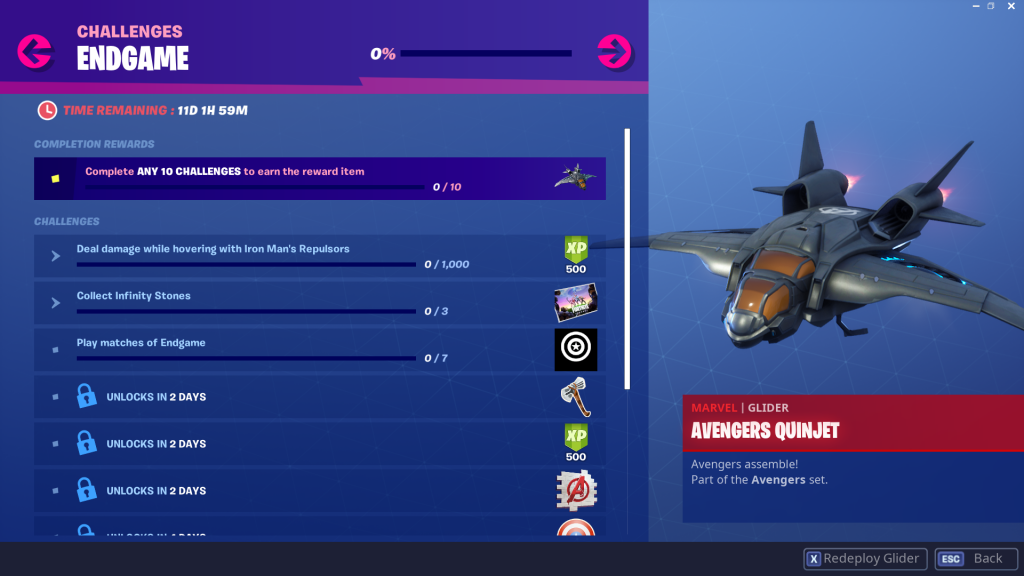 These challenges will be active from now until May 5 at 7pm CT. If you want any of these items, be sure to complete everything as quickly as you can.
Here's every challenge and item that's a part of the Avengers Endgame event.
Day one
Deal damage while hovering with Iron Man's Repulsors (1,000)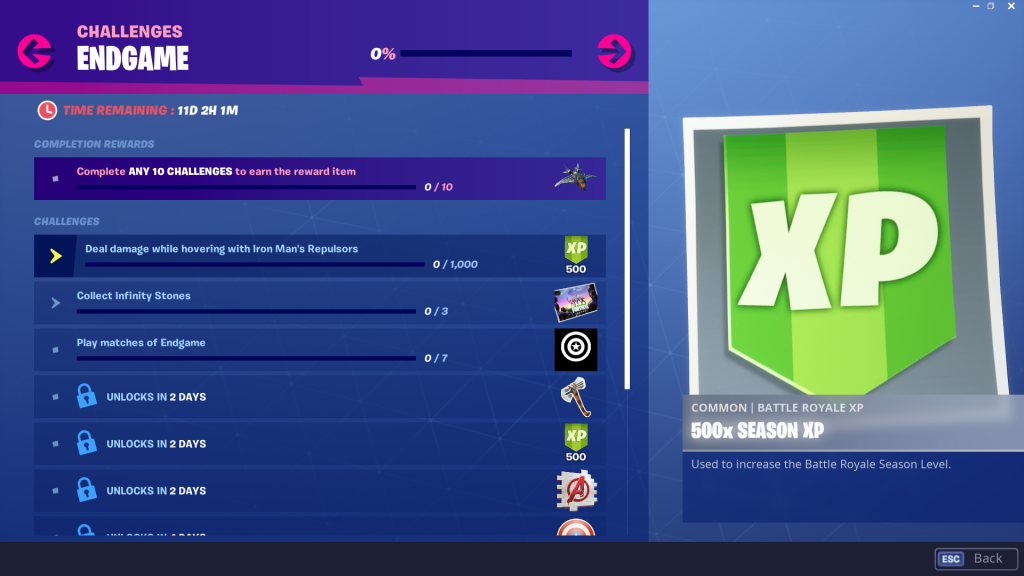 Collect Infinity Stones (3)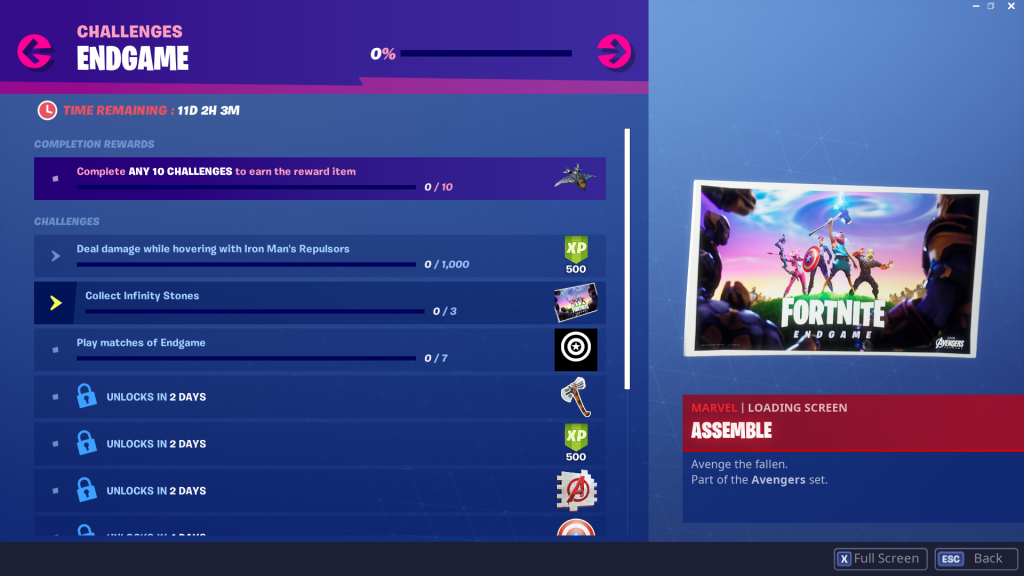 Play matches of Endgame (7)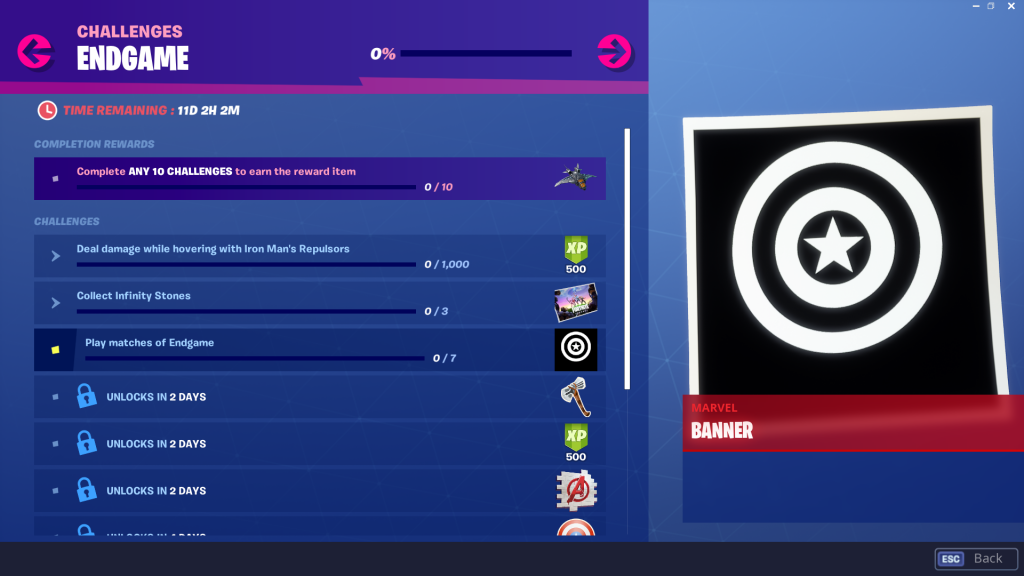 Day two
Deal damage by throwing Thor's Stormbreaker Axe (1,000)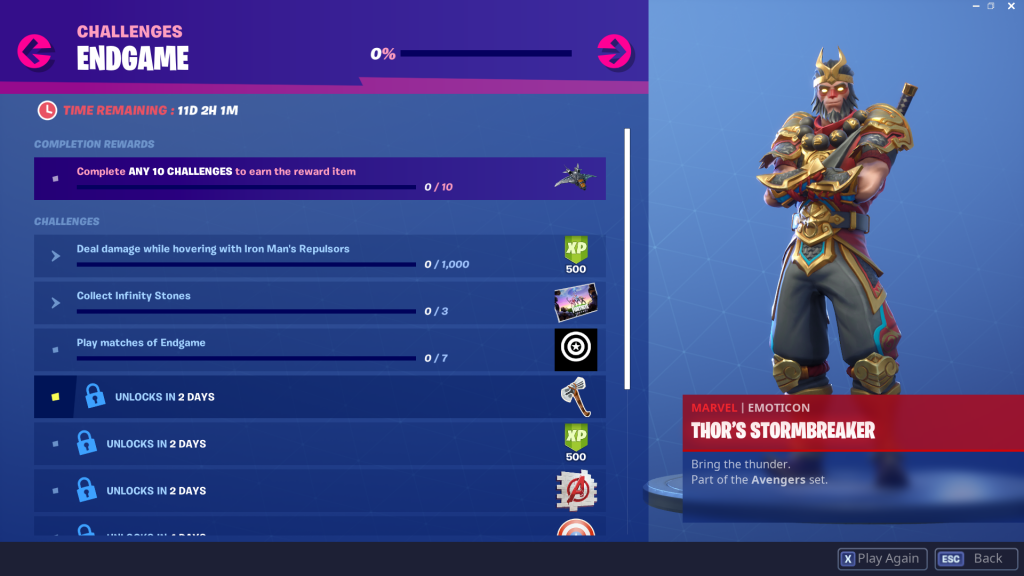 Deal damage while flying with the Chitauri Jetpack (100)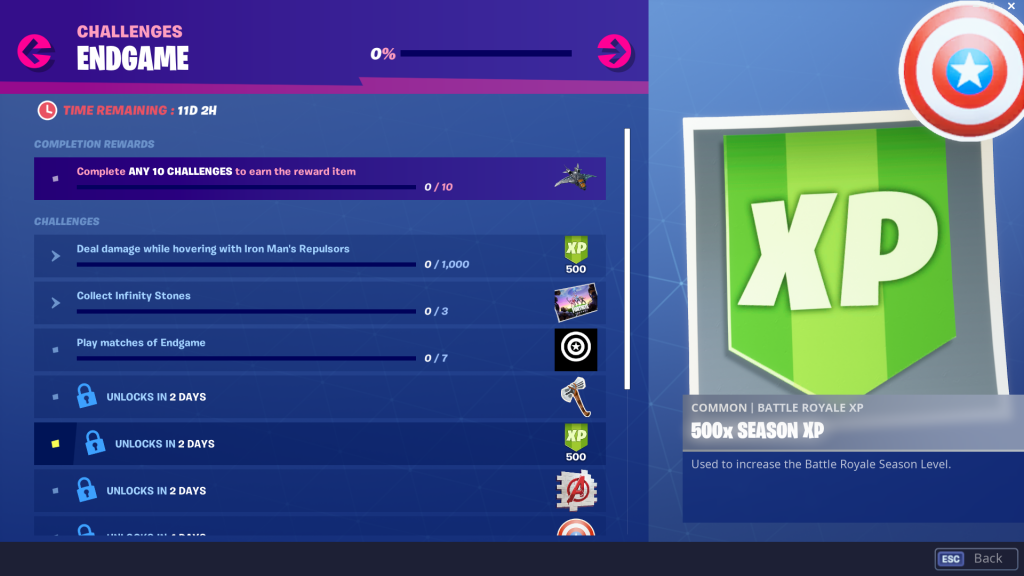 Eliminations in different matches of Endgame (5)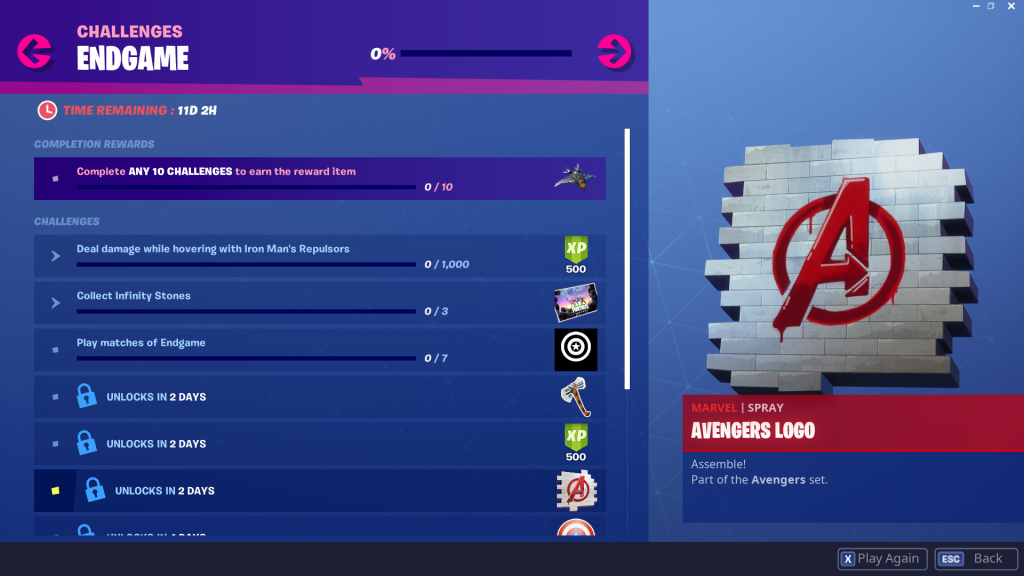 Day three
Deal damage with Captain America's shield (1,000)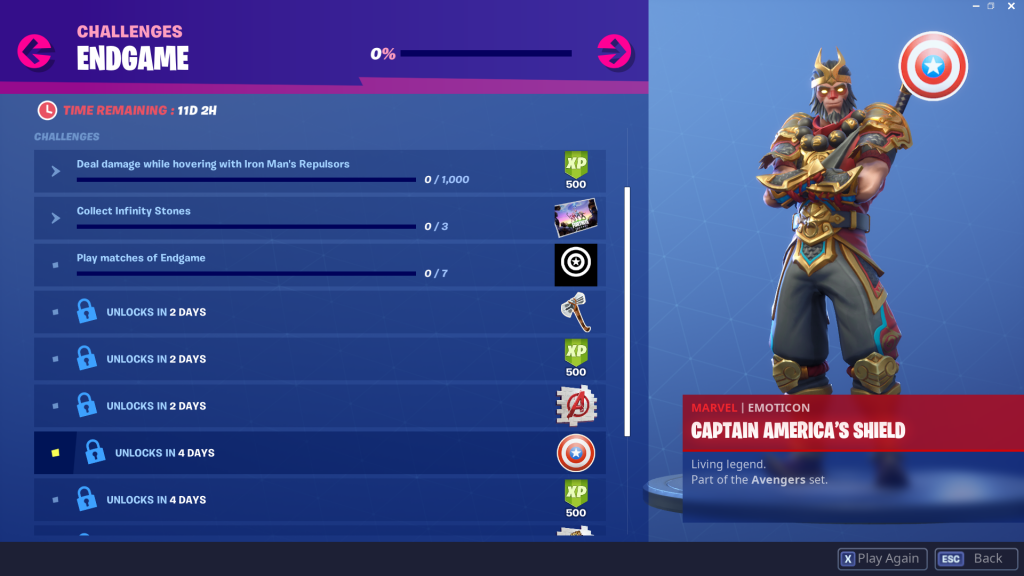 Deal damage with Chitauri Laser Rifle (500)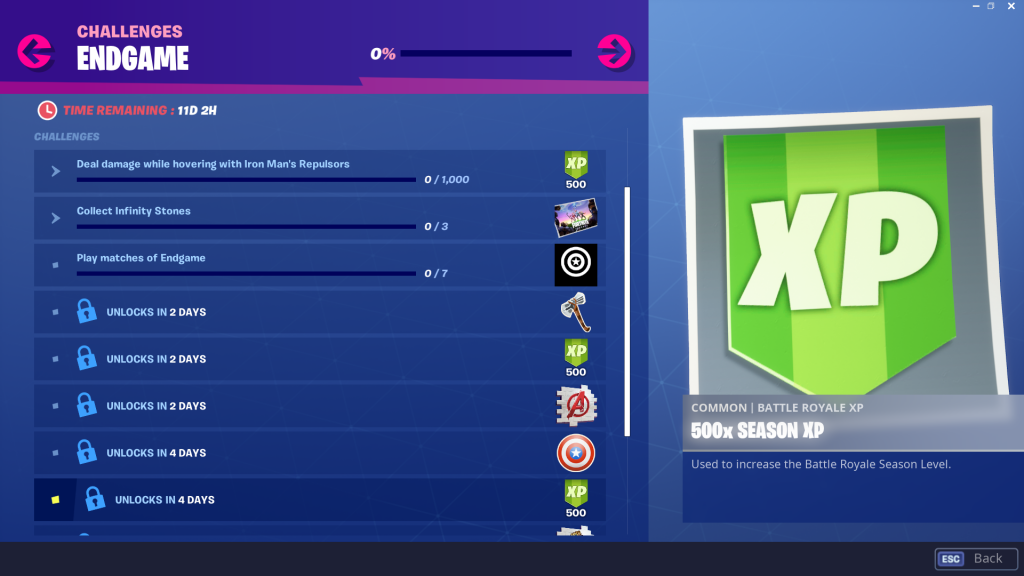 Win matches of Endgame as Chitauri or Thanos (3)
Day four
Deal damage within 10 seconds of grappling with Hawkeye's Bow (500)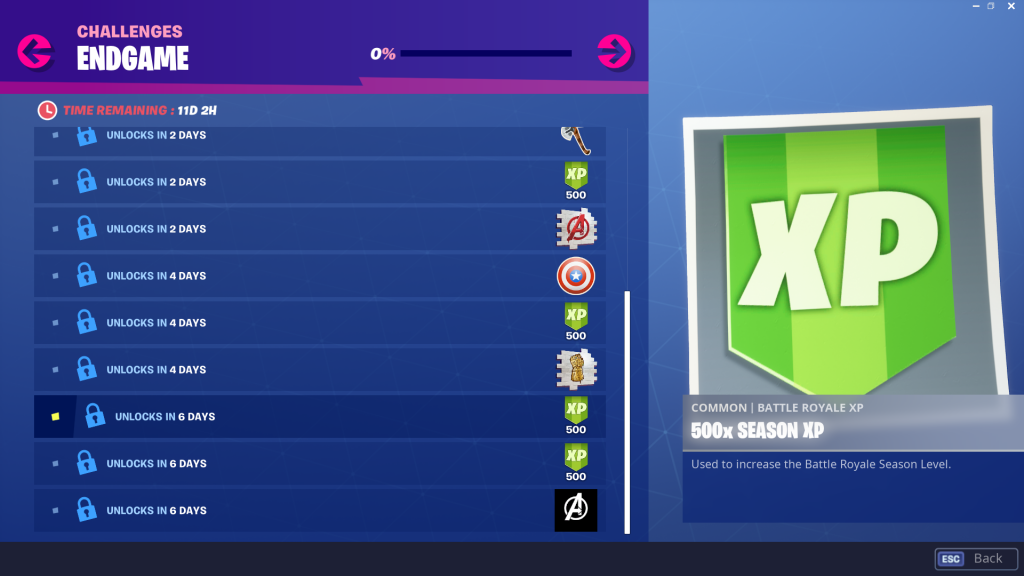 Deal damage with the Chitauri Energy Launcher (500)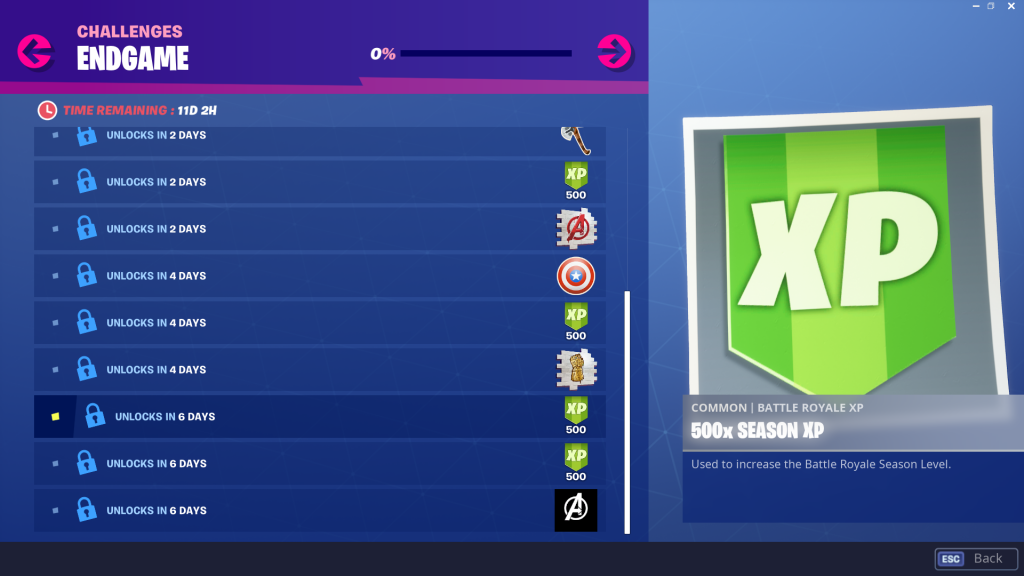 Win matches of Endgame as the Hero team (3)