Fortnite: Battle Royale is an ever-changing landscape where the developers at Epic Games like to continuously shake things up to keep the game fresh.
One way that Epic does this is by retiring weapons and items to a vault. While a weapon being "vaulted" takes it out of the game, it could eventually make a comeback—like the Guided Missile Launcher, which was vaulted, tweaked, and brought back.
With new weapons and items being added every few weeks, the vault is becoming more and more useful to send weapons in and out of the game to keep things new and exciting.
Let's take a look at what's in the vault in Fortnite: Battle Royale.
Zapotron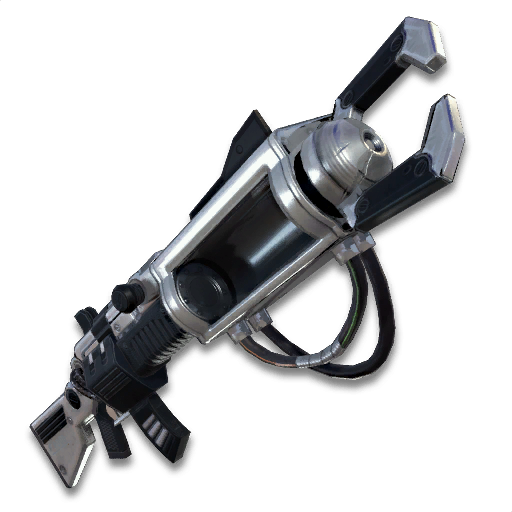 Vaulted: Sept. 29, 2017
The first gun to ever be "vaulted" in Fortnite: Battle Royale was the Zapotron. This incredibly powerful electric sniper-type gun only lasted a couple of weeks in Fortnite's earliest iteration before it was sent out to pasture.
Submachine Gun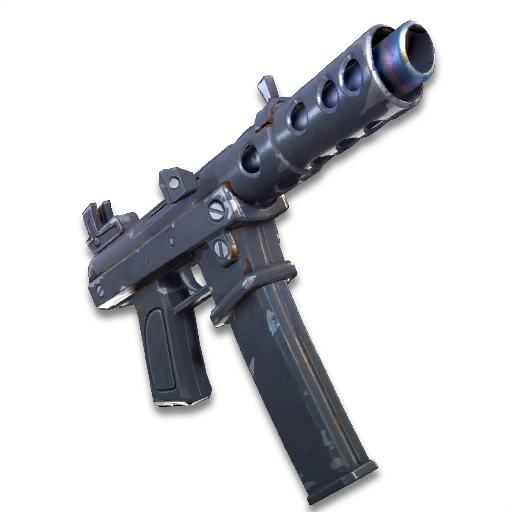 Vaulted: Feb. 12, 2018
In a heartbreaking move, the game's first-ever Submachine Gun was sent away before Valentine's Day in 2018, to make way for some different weapons.
Smoke Grenade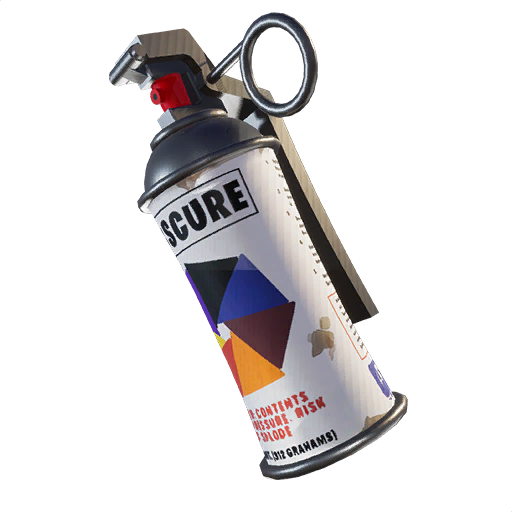 Vaulted: April 11, 2018
Smokes went away because, to put it simply, they weren't very useful—or that's what the numbers would suggest, since players were seldom using them.
Crossbow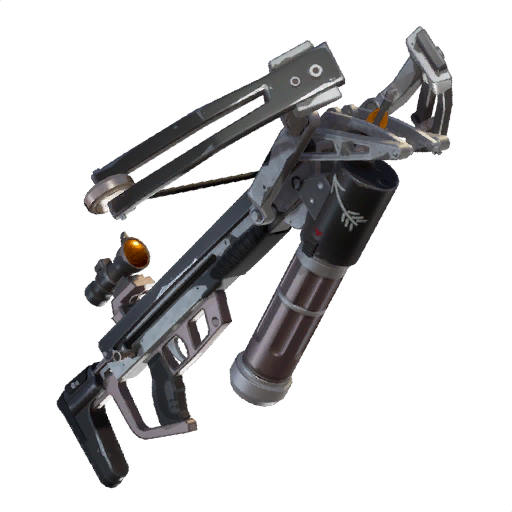 Vaulted: May 1, 2018
The Crossbow was another painful loss for many players who found it more useful than others. The gun was a bit of a novelty, but its infinite ammo and silent shots made it formidable in the right hands.
Tactical Submachine Gun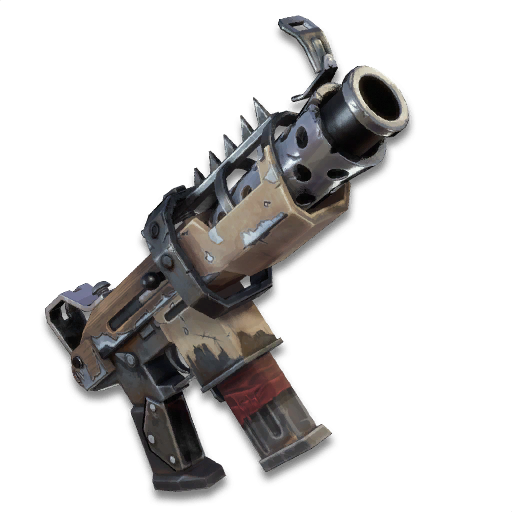 Vaulted: June 27, 2018
The second SMG to go to the vault was a favorite for many players. Epic instead decided to add newer SMG's like the MP5 and Advanced SMG (P90), so there wasn't much room left for this ol' faithful.
Revolver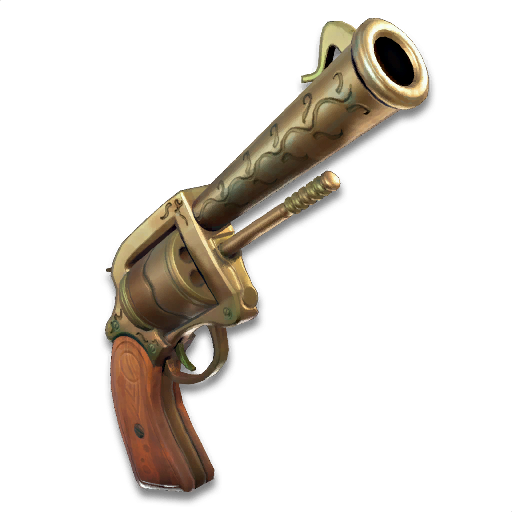 Vaulted: Sept. 6, 2018
Revolvers struggled to find a place in the meta over the summer of 2018 when SMG's reigned supreme, so Epic vaulted the weapon in update 5.40.
Drum Gun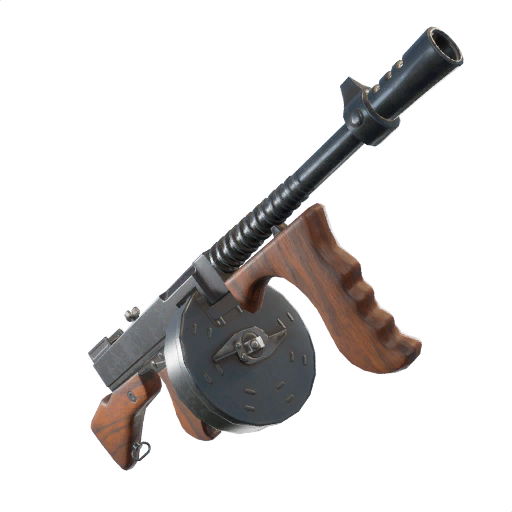 Vaulted: Sept. 11, 2018
In the most shocking vault-move yet, the ever-powerful and popular Drum Gun was taken out of the meta in the 5.40 content update. The weapon, used to spray down both players and structures alike, was a staple in the loadouts of just about every player for the few months that it was available.
Impulse Grenade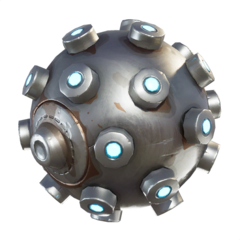 Vaulted: Sept. 27, 2018
This fun utility item was retired to the vault when season six began on Sept. 27.
Suppressed Submachine Gun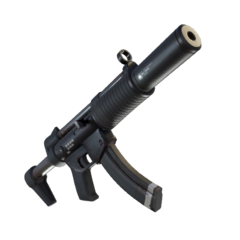 Vaulted: Sept. 27, 2018
The Suppressed Submachine Gun is the third SMG to be vaulted in Fortnite, joining the original Submachine Gun and the Tactical Submachine Gun. It was retired with the start of season six on Sept. 27.
Light Machine Gun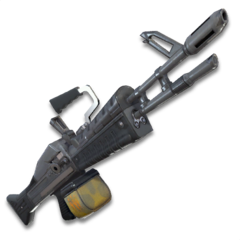 Vaulted: Sept. 27, 2018
This spray-and-pray LMG was officially removed from the popular battle royale game with the introduction of Fortnite's 6.0 update.
Bouncer Trap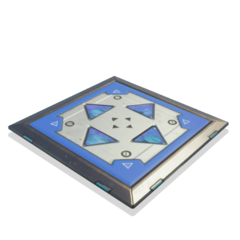 Vaulted: Sept. 27, 2018
Many Fortnite fans were devastated when they found out that Bouncers were removed from the battle royale version of the game with the start of season six.
Remote Explosives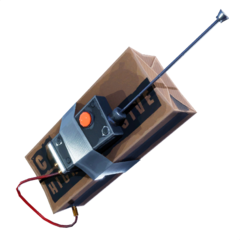 Vaulted: Sept. 27, 2018
While plenty of players were upset to see Bouncers go, others won't be too sad about the Remote Explosives being vaulted.
Guided Missile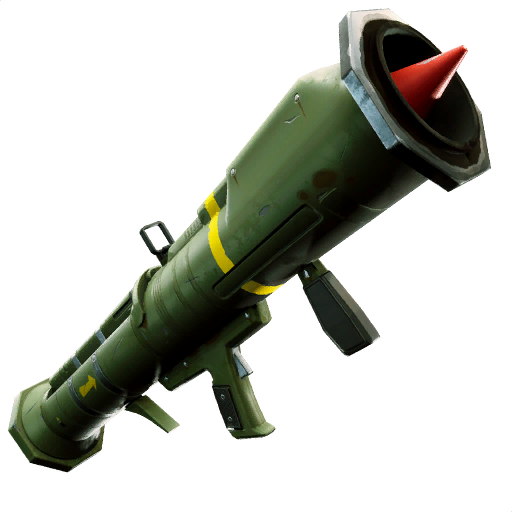 Vaulted: Nov. 1, 2018
Semi-Auto Sniper Rifle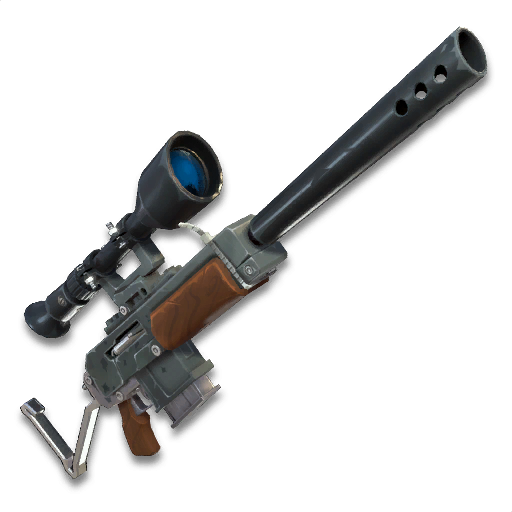 Vaulted: Nov. 1, 2018
Port-a-Fort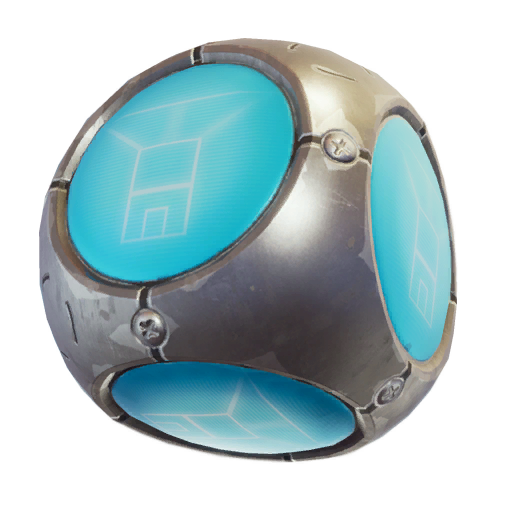 Vaulted: Dec. 6, 2018
Chiller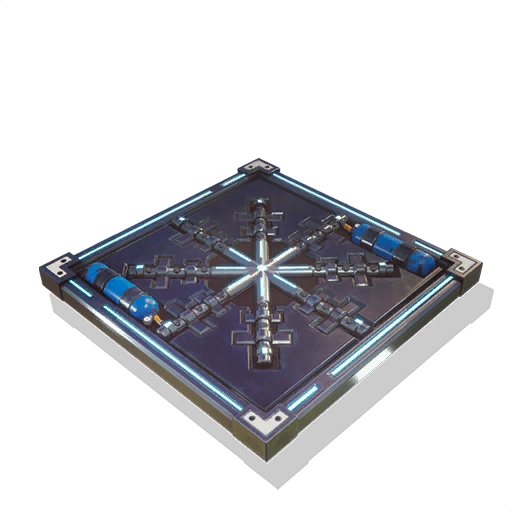 Vaulted: Dec. 6, 2018
Clinger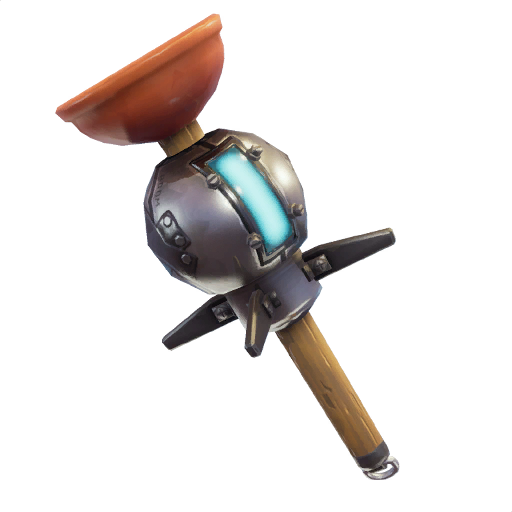 Vaulted: Dec. 6, 2018
Double Barrel Shotgun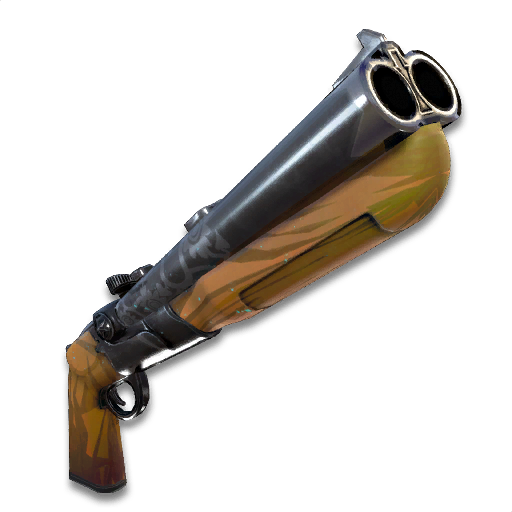 Vaulted: Dec. 6, 2018
Shockwave Grenade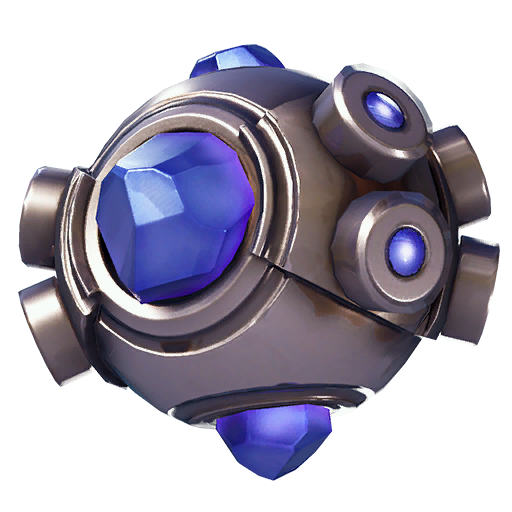 Vaulted: Dec. 6, 2018
Shadow Stones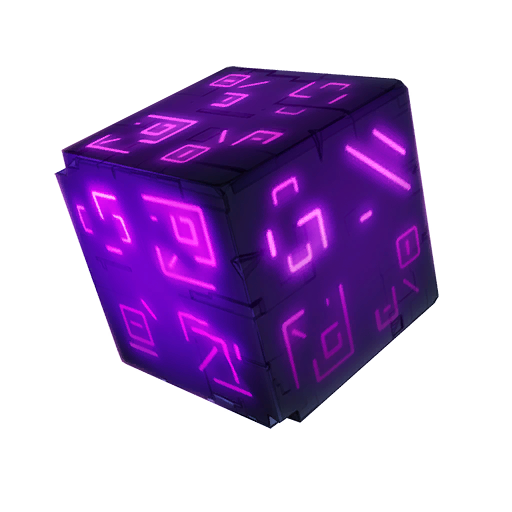 Vaulted: Dec. 6, 2018
Infinity Blade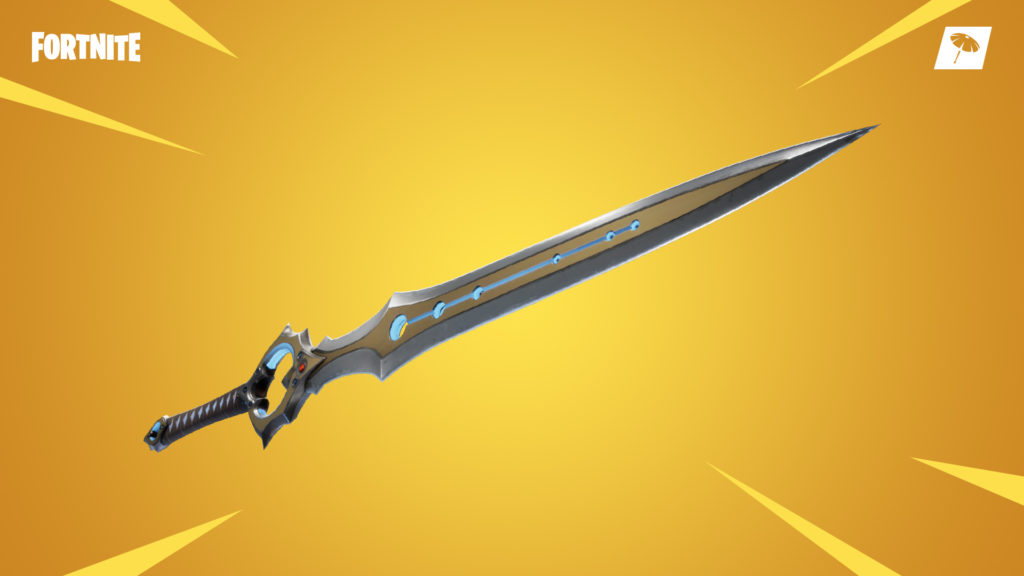 Vaulted: Dec. 14, 2018
Six Shooter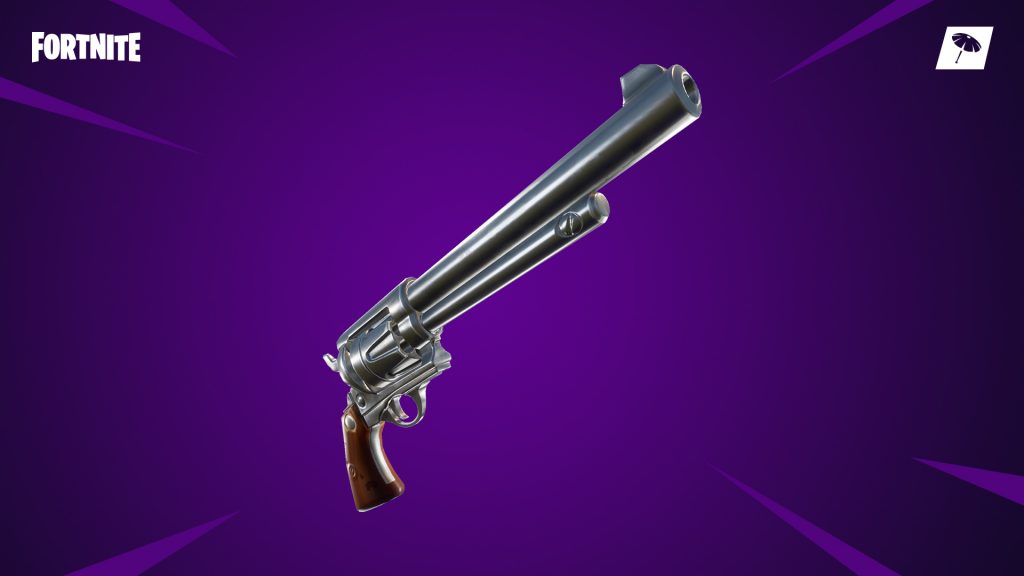 Vaulted: Jan. 8, 2019
Burst Assault Rifle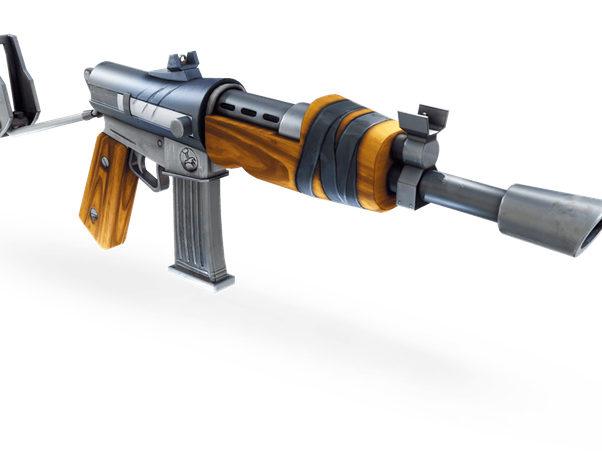 Vaulted: Jan. 8, 2019 (only Common, Uncommon, and Rare variants)