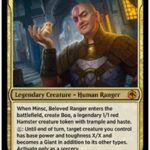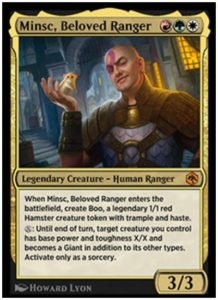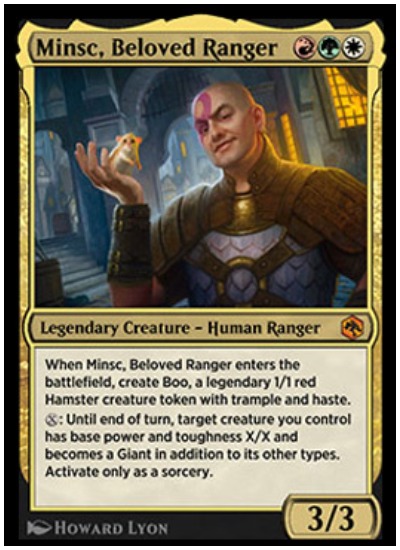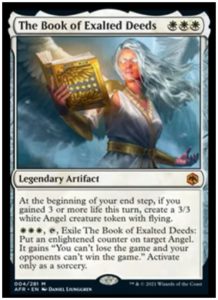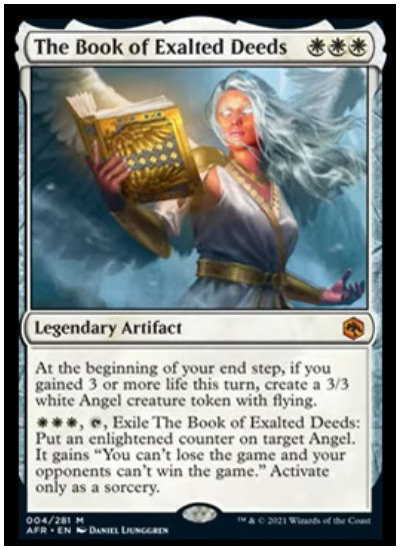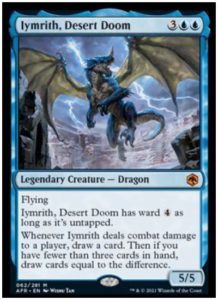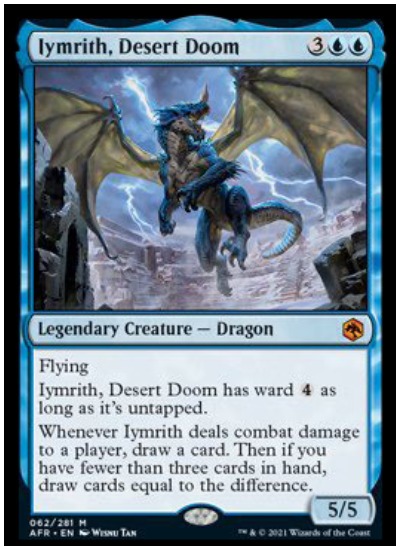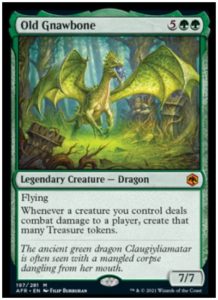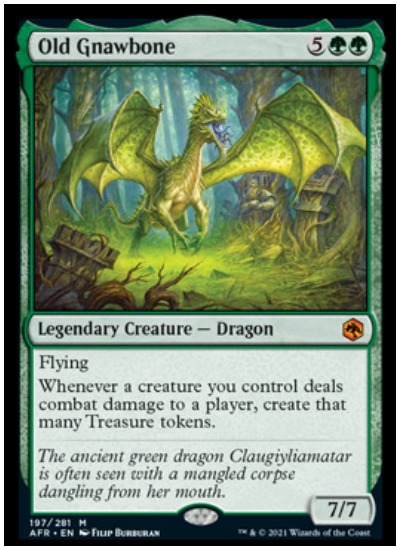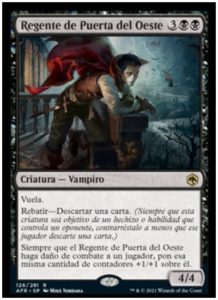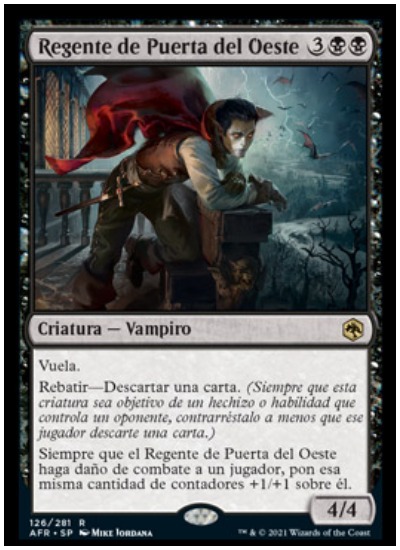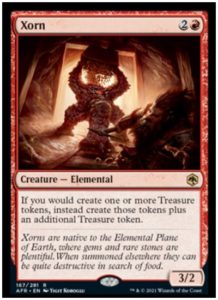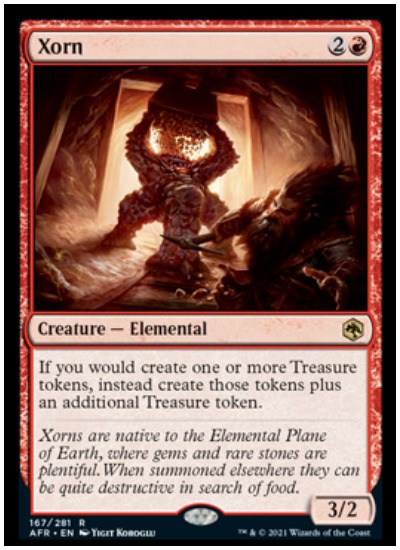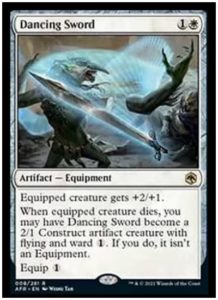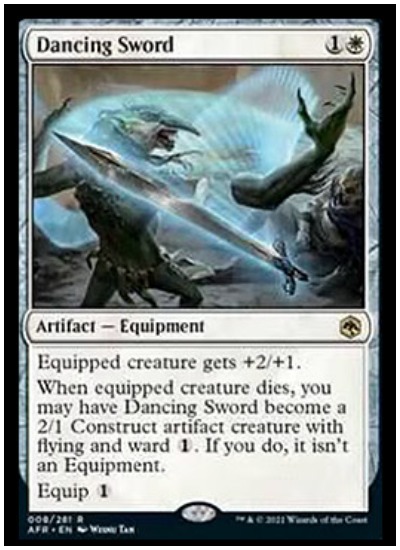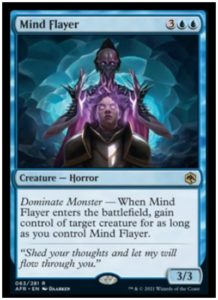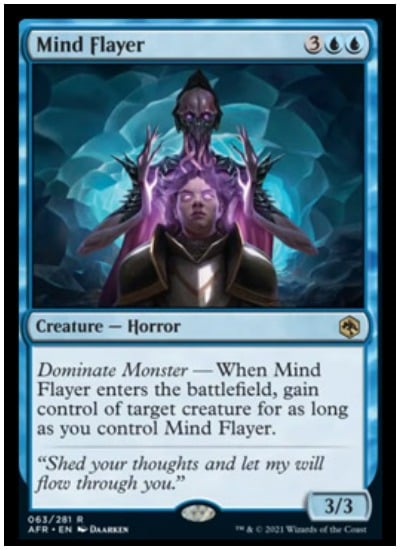 Spoilers for the upcoming Standard-legal set, Dungeons & Dragons: Adventures in the Forgotten Realms revealed Class Enchantments today, along with a handful of powerful Rare and Mythic Rare cards.
The reveal of Commander face cards for the upcoming preconstructed decks was supposed to be the highlight of AFR spoilers today. The heroes of the Commander decks were overshadowed by a full release of Class Enchantments. A total of 12 Class Enchantments are contained in AFR with a rarity of Rare and Uncommon. Many of the Class MTG cards will likely have an impact in the Limited and Standard formats.
A pair of Legendary dragons was also revealed today, along with an Artifact Equipment packed with value. From Elemental creatures to Vampires, here were some of the best AFR spoilers from July 2.
Dancing Sword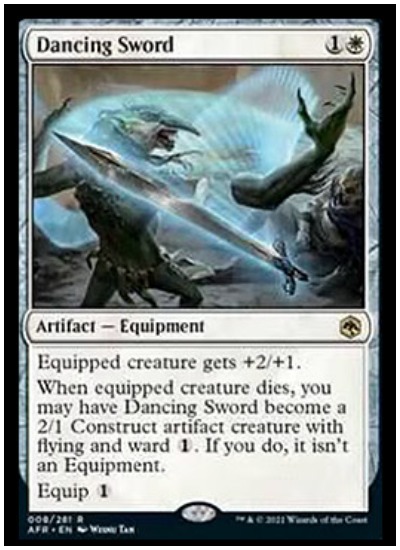 Dancing Sword is a two-drop Mono-White Artifact Equipment with a Rare rarity. It pumps an equipped creature with +2/+1 stats and can become a 2/1 Construct artifact creature with flying and Ward when the equipped creature dies.
Ideal in Aggro builds that utilize Equipment for additional support, Dancing Sword is packed with value. Players can also choose to let it remain an Equipment, equipping it to another creature at the cost of one mana.
The Book of Exalted Deeds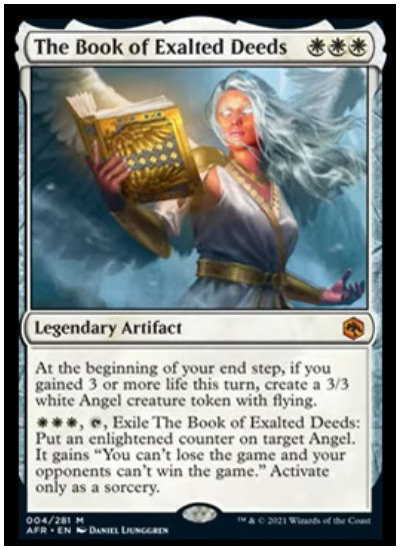 White angel builds received a boost in power with the reveal of The Book of Exalted Deeds today. The Legendary Artifact is a Mono-White three-drop that creates a 3/3 White angel with Flying at the beginning of its controller's end step if they gained three or more life that turn.
An additional paid three White mana and a Tap exiles The Book of Exalted Deeds, creating an enlightened counter on a target angel that states "You can't lose the game and your opponents can't win the game." The only way to win or lose a game with the enlightened counter comes from removing the angel it's attached to from the battlefield.
Xorn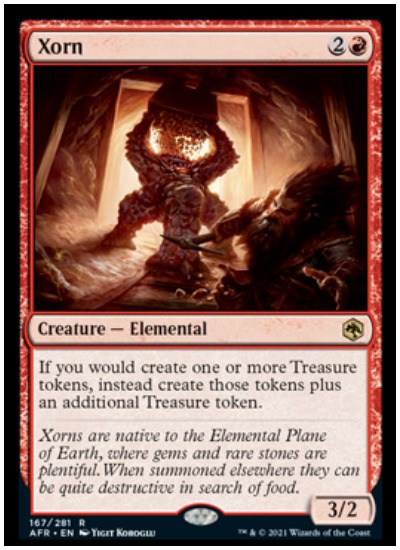 Treasure tokens are likely to get a little whacky with the reveal of Xorn. The elemental creature is a three-drop in Red with 3/2 stats. Its passive ability creates an additional Treasure token when one or more Treasure tokens were created.
Paired with repeatable Treasure token generators like Goldspan Dragon and Magda, Brazen Outlaw could have a major impact within Standard and other Magic formats.
West Gate Regent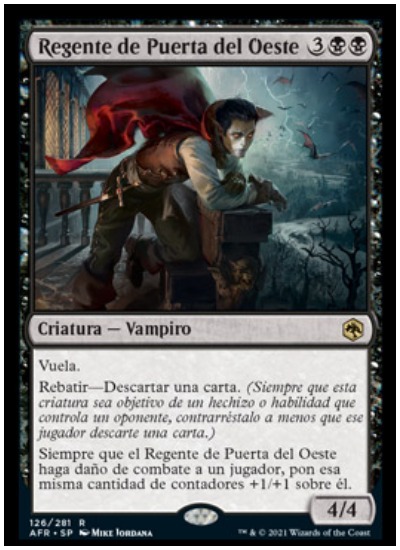 Revealed by Levunga today, West Gate Regent (loosely translated) is a Black five-drop vampire. The beast of the night has the keywords Flying and Ward. And whenever the vampire deals damage to a player, a +1/+1 counter is added to West Gate Regent.
Possibly too expensive for Standard, expect the Black vampire to make waves in the AFR Limited format.
Old Gnawbone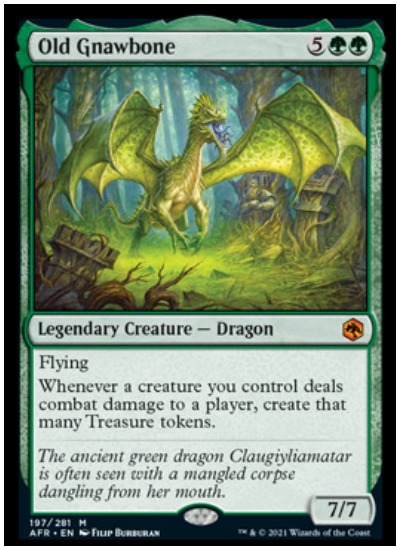 Old Gnawbone was one of the two Legendary dragons revealed today. It's a Green seven-drop with Flying and 7/7 stats. Old Gnawbone also pumps out Treasure tokens, stating that "whenever a creature you control deals combat damage to a player, create that many Treasure tokens."
Seven damage from Old Gnawbone can create seven Treasure tokens. And if multiple creatures get through your opponent's line of defense, the mana generated from those tokens will likely be enough to end the game.
Lymirth, Desert Doom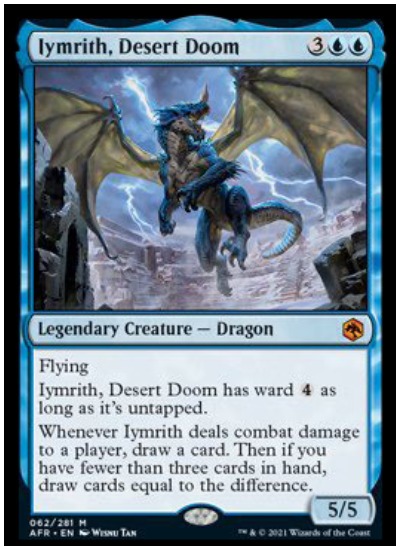 The other Legendary dragon revealed today was Lymirth, Desert Doom. It's a five-drop Blue dragon with Flying and Ward. Instead of creating Treasure tokens like Old Gnawbone, Lymirth, Desert Doom draws a card whenever it deals combat damage to a player.
Should its controller have fewer than three cards in hand, Lymirth, Desert Doom draws cards equal to the difference.
Minsc, Beloved Ranger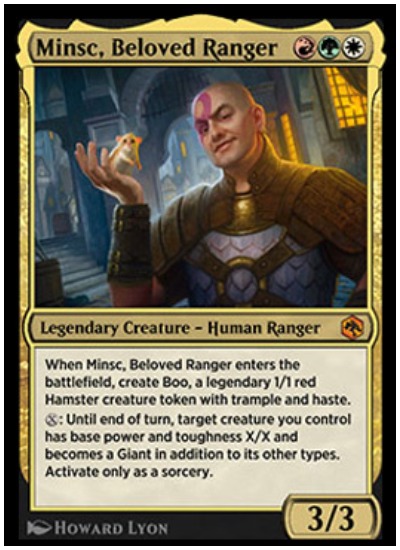 Minsc, Beloved Ranger is a black border Mythic Rare. It takes one Red, White, and Green mana to cast the human ranger. Upon entering the battlefield, Minsc, Beloved Ranger creates a hamster named Boo. The hamster is a Legendary 1/1 Red token with Trample and Haste.
The human ranger also has a paid ability that can pump a creature's base power and toughness by X/X and add Giant to its type.
Mind Flayer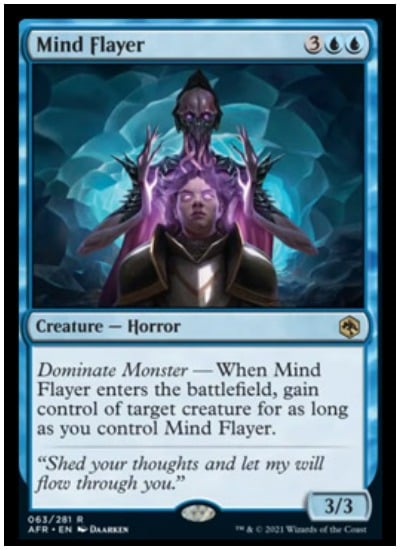 Stealing creatures in the Magic color Blue returns to Standard via Mind Flayer. The horror is a five-drop that steals an opponent's creature upon entering the battlefield. The stolen creature remains under your control until Mind Flayer is removed from the battlefield.
---
The spoiler season for AFR is expected to wrap up on July 5, just before its digital launch via Magic Online and MTG Arena on July 8.
All images via WotC, Magic: The Gathering.