Before the start of the 2018 season, we asked our League staff to rank all 10 NA LCS teams. It was pretty difficult because of all the upheaval caused by franchising. In the end, we placed 100 Thieves in fifth, with potential upside if they jelled.
We also wrote that if the roster jelled, the 100 Thieves had the potential to make the playoff finals. The prophecy proved out in the Spring Split: coach Neil "pr0lly" Hammad got the most out of his players and the team made the finals where they lost to Liquid. But instead of building on that result in the Summer Split, 100 Thieves have dropped their first two games, a rematch against Liquid and a head scratcher vs. CLG.
What is going on? Is the second place team from the Spring Split in trouble?
Is Cody Sun a star?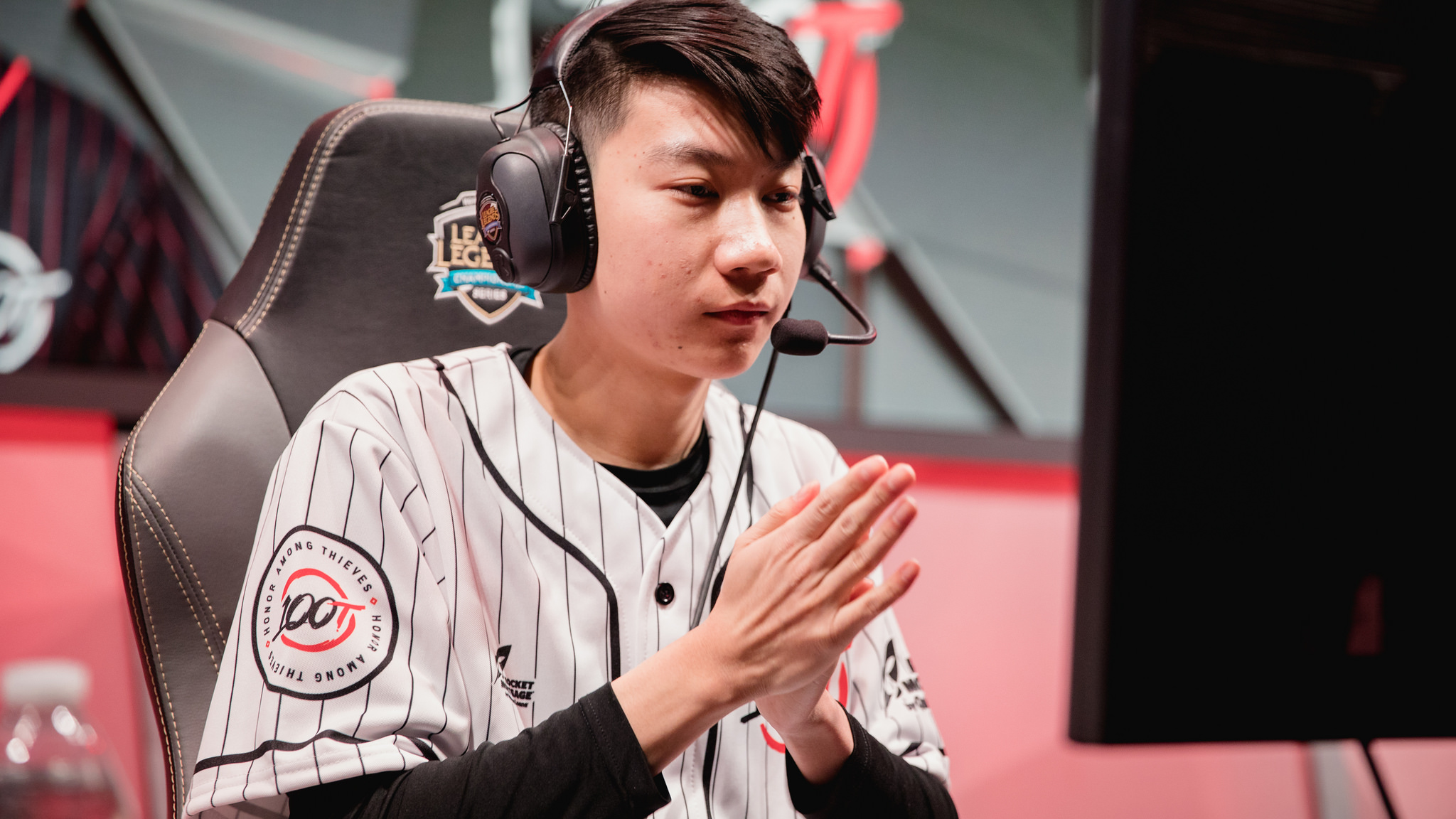 In 100 Thieves' first game, the rematch vs. Liquid, the team went along with the global theme of non-traditional bot lane champions, picking Vladimir for ADC Cody Sun. Sun has been a statistical star for some time, dating back to his debut on Immortals a year ago. He puts out a lot of damage in teamfights, and putting him on a teamfighting monster like Vladimir makes sense.
The problem is, Vladimir needs to get at least one item to scale into that teamfighting beast. The Vladimir vs. ADC matchup is really a game of chicken: whichever one can kill the other often starts a snowball that ends the game. Against Liquid, that kill happened at level one and Sun was the victim.
This is one of the simplest plays in League of Legends: the level two all-in. It's simply inexcusable for a player at Sun's level—with flash available—to be caught in that situation. It has nothing to do with the fact that he was playing an unfamiliar champion—again, this is a concept fundamental to how the game is played.
The 100 Thieves had plenty of chances after that play, but given how poorly Vladimir plays from behind, the game was basically over. They could never really touch Yiliang "Doublelift" Peng's Xayah again.
The problem is, we've seen this from Sun before. Just think about his game-ending flash vs. Fnatic at Worlds last year. It's impossible to doubt Sun's mechanical skill, strong positioning, and team-oriented play. But it's also hard to ignore his game-ending mistakes. Until Sun can prove he's beyond mistakes like this, the 100 Thieves will never reach their ceiling.
Unforced errors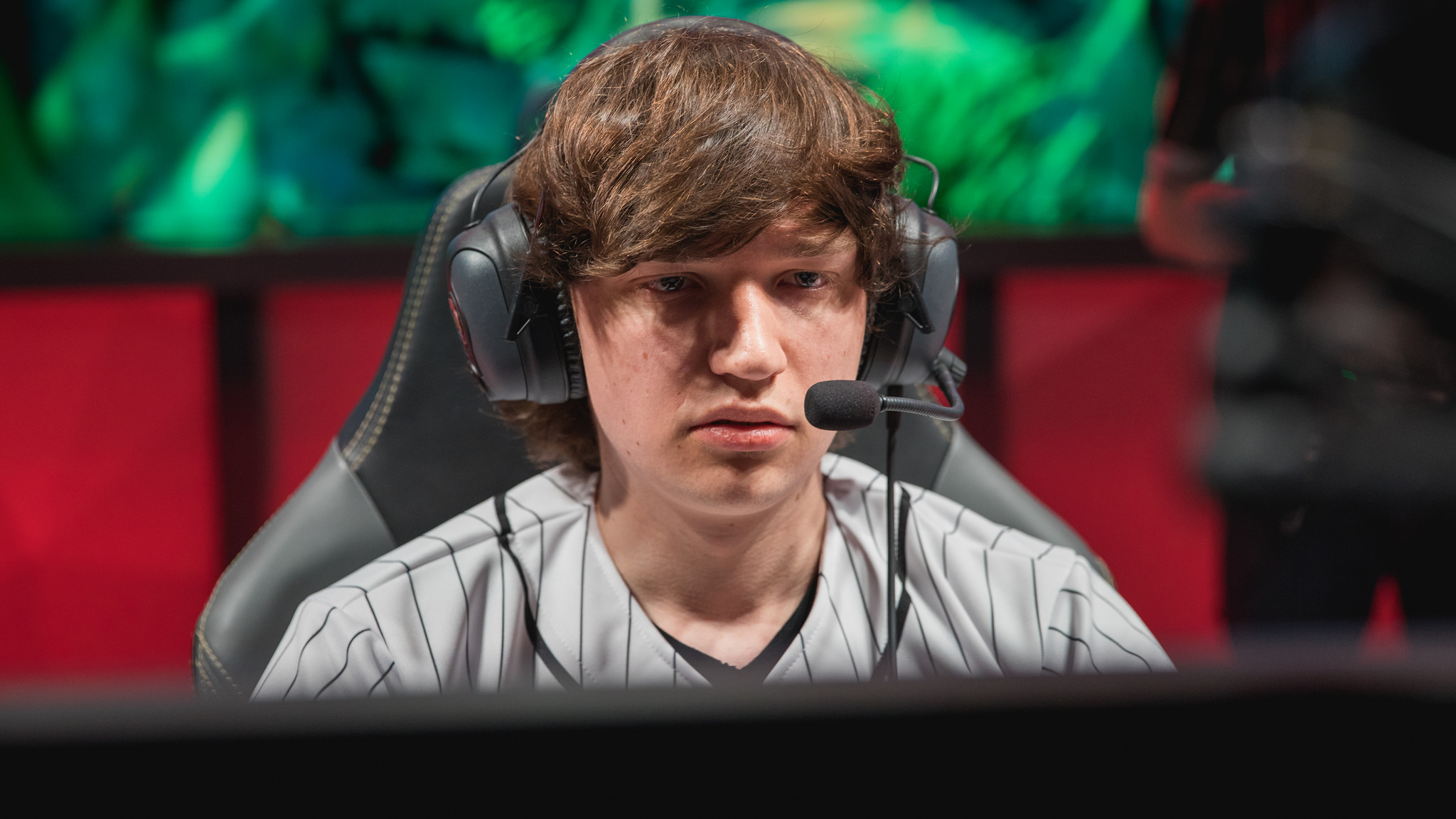 The second game of the weekend, against CLG, started off with much more promise. Jungler William "Meteos" Hartman somehow got a CS lead taking Camille into Olaf, normally a losing matchup. He had total scuttle control, a key early objective in the current meta.
The problem is, even with all that vision, he played like his minimap was turned off. Something looked wrong when CLG mid laner Choi "HuHi" Jae-hyun somehow snuck into the top side river—after clearing a pink ward—and surprised Meteos. It got worse when, on an invade into CLG jungler Kim "Reignover" Yeu-Jin's jungle, Meteos chased far beyond the reach of his team and was summarily executed.
Meteos made up for those mistakes with some nice plays around the map, and the game was closer than the loss vs. Liquid. But overall, this team doesn't look like it's sharing information about missing enemies. And their control over mid lane and river vision, all those scuttles aside, is very suspect.
Before the game-deciding teamfight, CLG had precious little map control with all lanes pushing in favor of 100 Thieves. And yet it's CLG who had control over key vision around top side where the play was made.
We expect better from veterans like Meteos and support Zaqueri "Aphromoo" Black in these situations. They're just too good to make unforced errors like this. Vision and communication should be their strengths.
The good news for 100 Thieves is that most of this is stuff that they have total control over. River vision is something you can correct in scrims. If they can do that, and get more consistent performances out of Cody Sun, the team will be just fine.