Well, Worlds is over. That means the end of the 2018 League of Legends competitive season, and, like most years, that could very well mean that it's also the end of competitive League as we know it. Next year will bring heavy changes to some regional leagues, new metas, and in some cases, entire teams will be snuffed out and replaced with others. Who knows who will still be around, and who knows what next year's Worlds will look like.
There are many reasons to be happy, though. This year's tournament introduced us to some of the best underdog stories and exciting gameplay moments in League's almost decade-long history. So instead of focusing on the negatives, let's take a walk down memory lane and enjoy some of the most emotional moments from the World Championship in Korea.
Here are 29 of the most powerful photos from Worlds.
29. Finding relief in victory
After an extremely emotional victory interview, Song "Rookie" Eui-jin waves farewell to the crowd in Incheon.
28. Riot brings K-Pop to League of Legends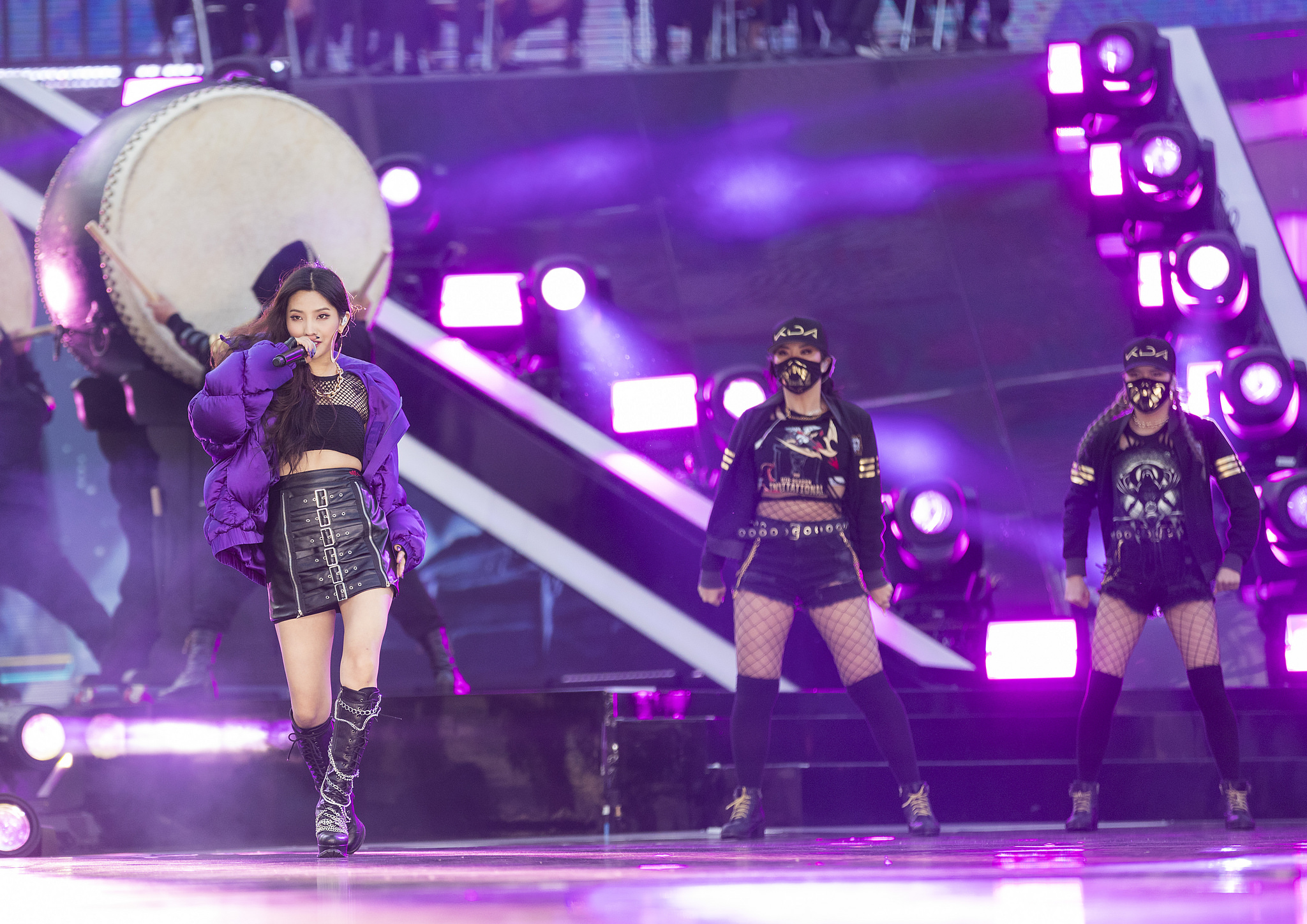 Fans had been asking Riot to infuse League with K-Pop for years, and Riot did it on the big stage.
27. Beginning of the end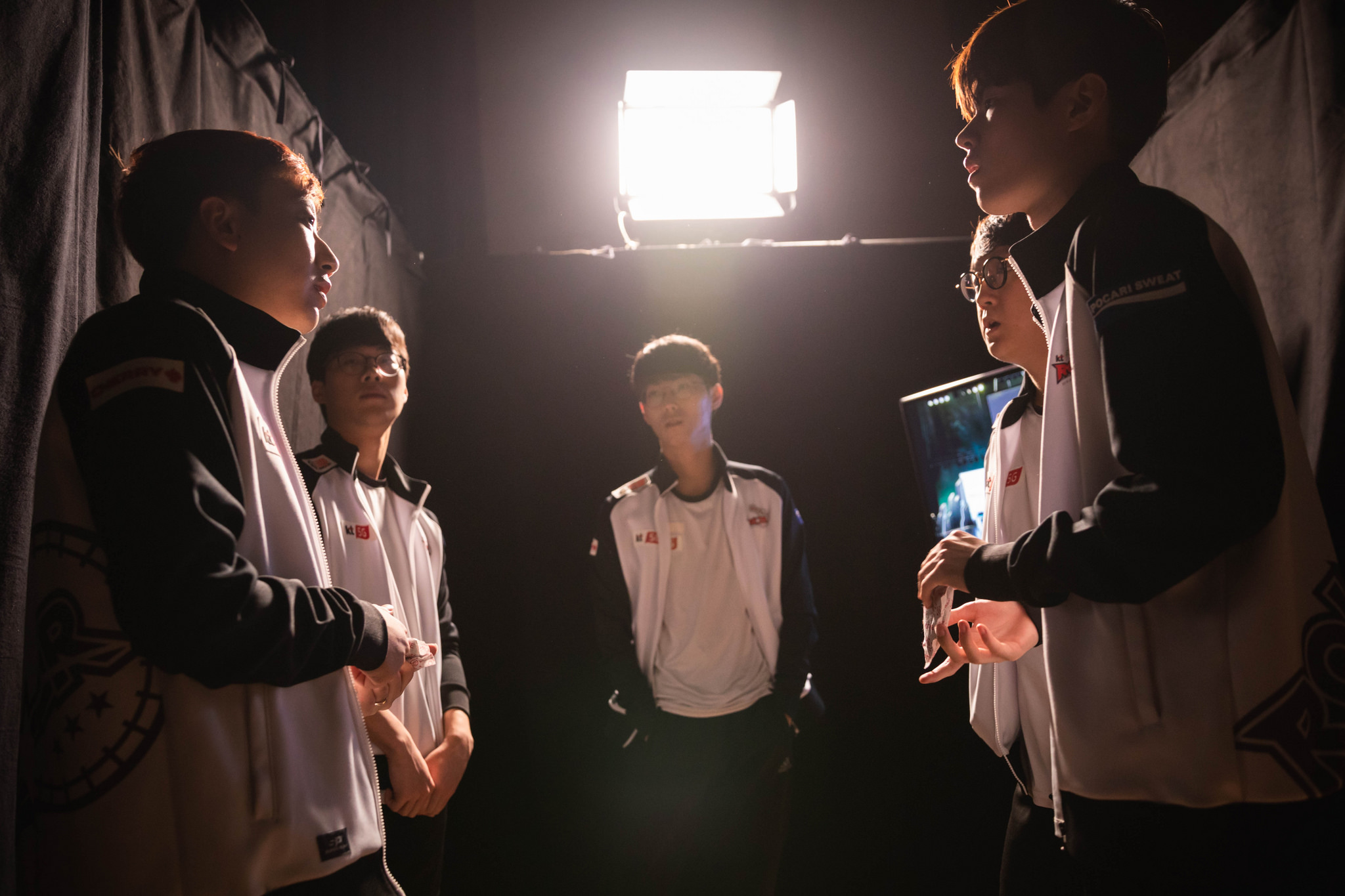 The LCK's KT Rolster, favorites to win the entire tournament, regroup after a devastating game loss to Invictus in the quarterfinals.
26. Victory, we have victory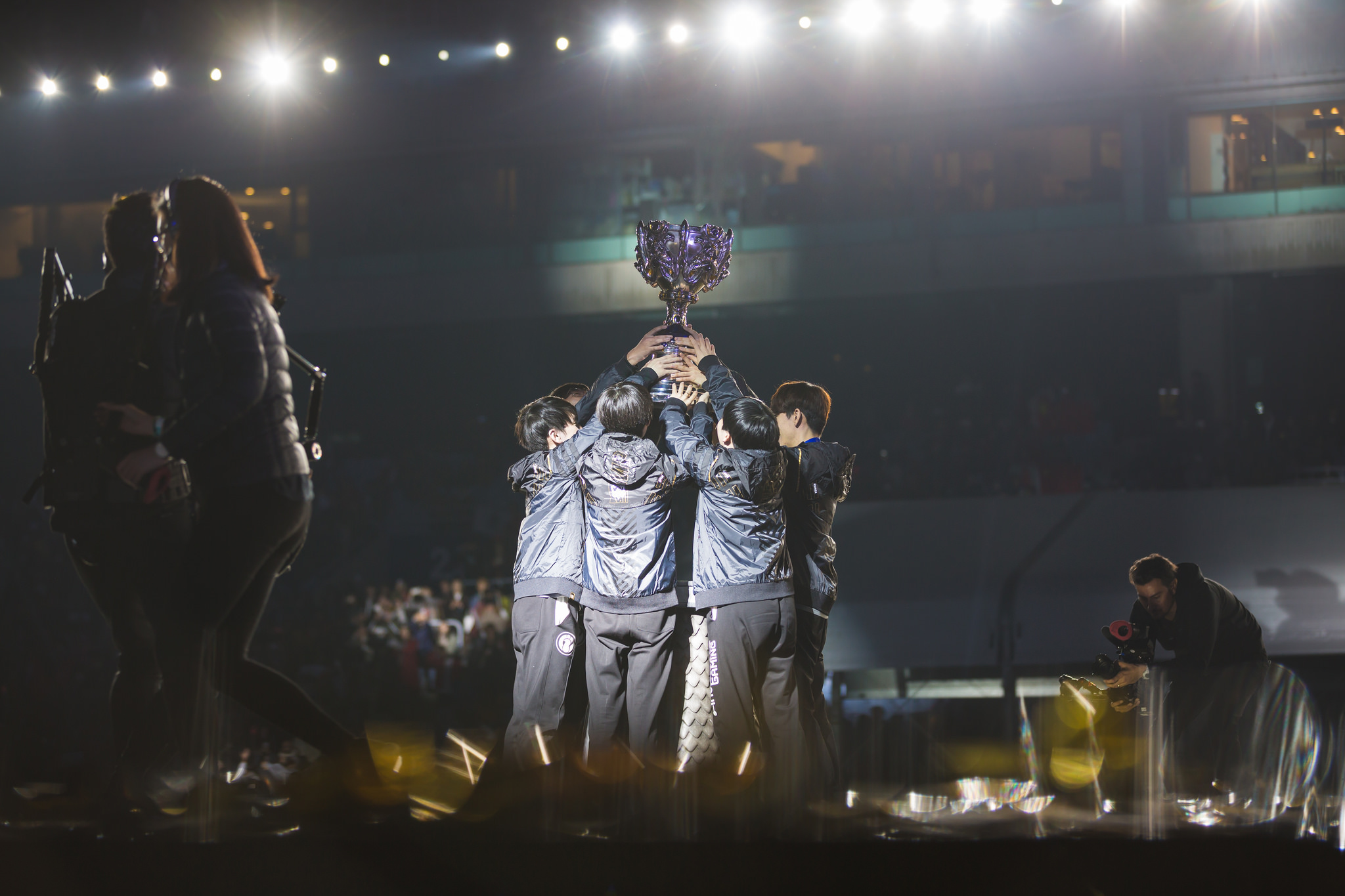 Invictus Gaming hoists the Summoner's Cup in the name of the LPL for the first time ever.
25. In the name of the West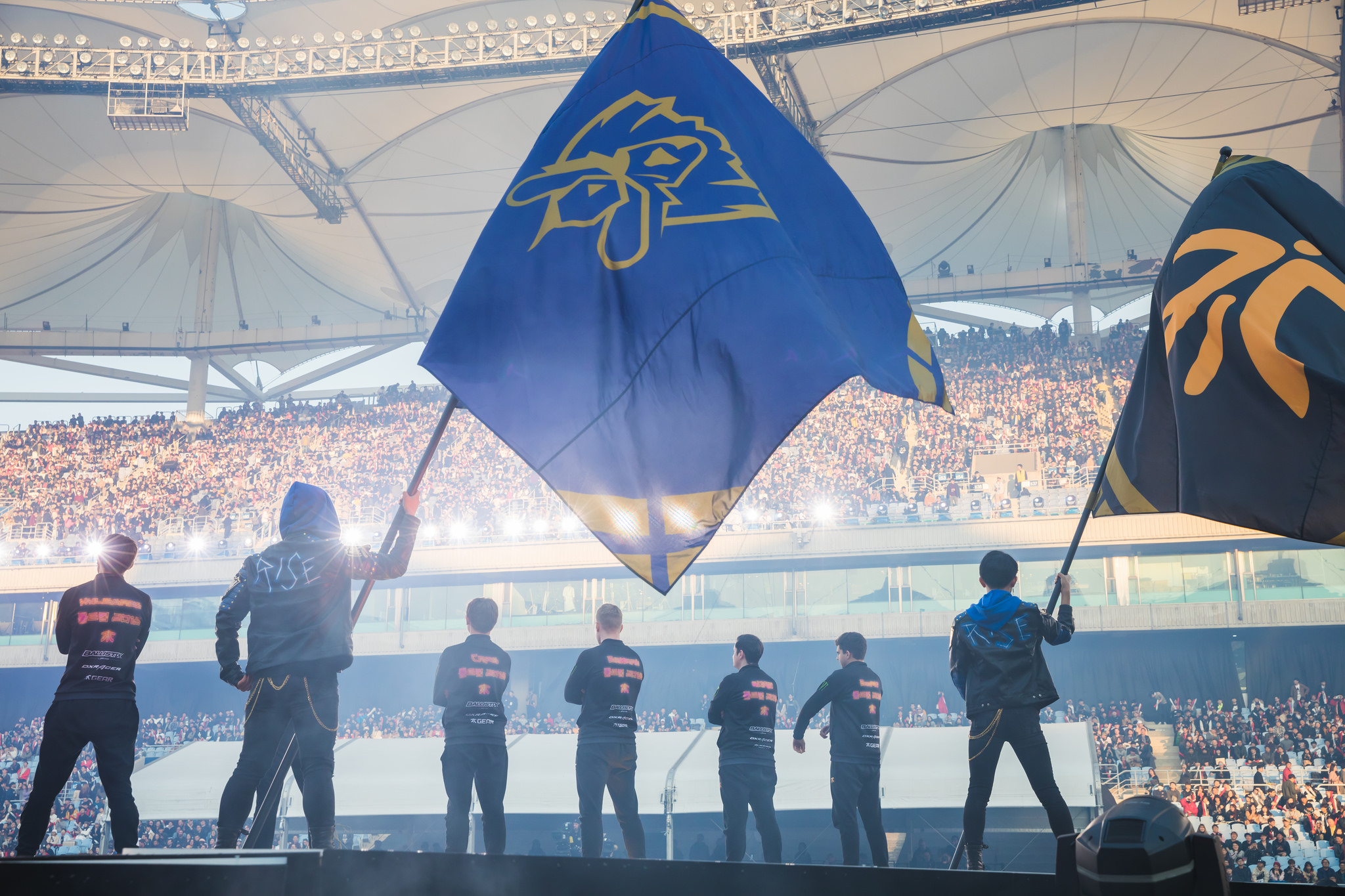 Fnatic prepare themselves to represent the LCS in the Worlds finals for the first time since 2011.
24. Welcome home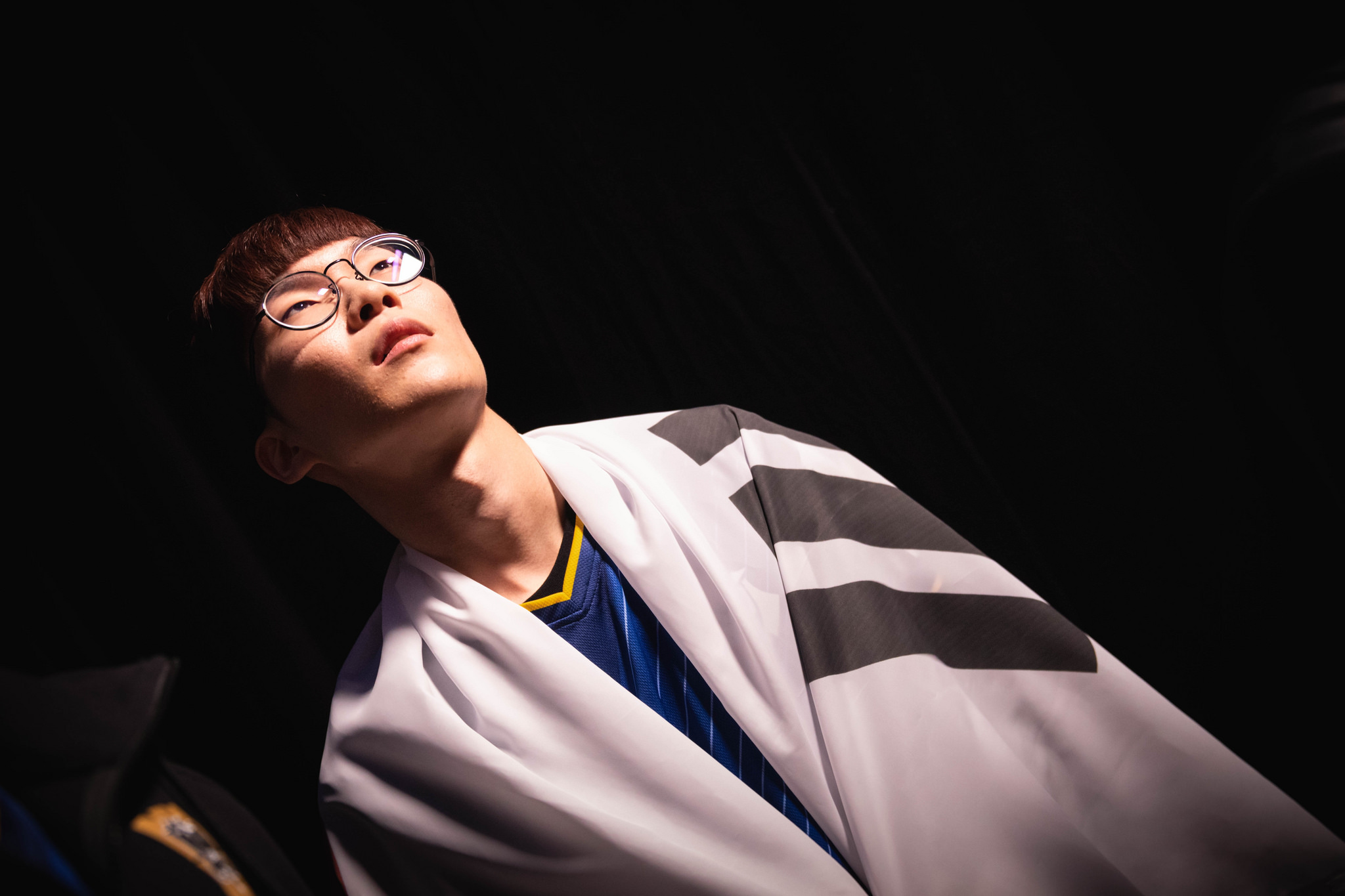 Kim "Wadid" Bae-in dons his home country's flag to compete on-stage in Gwangju in the semifinals.
23. North America's last hope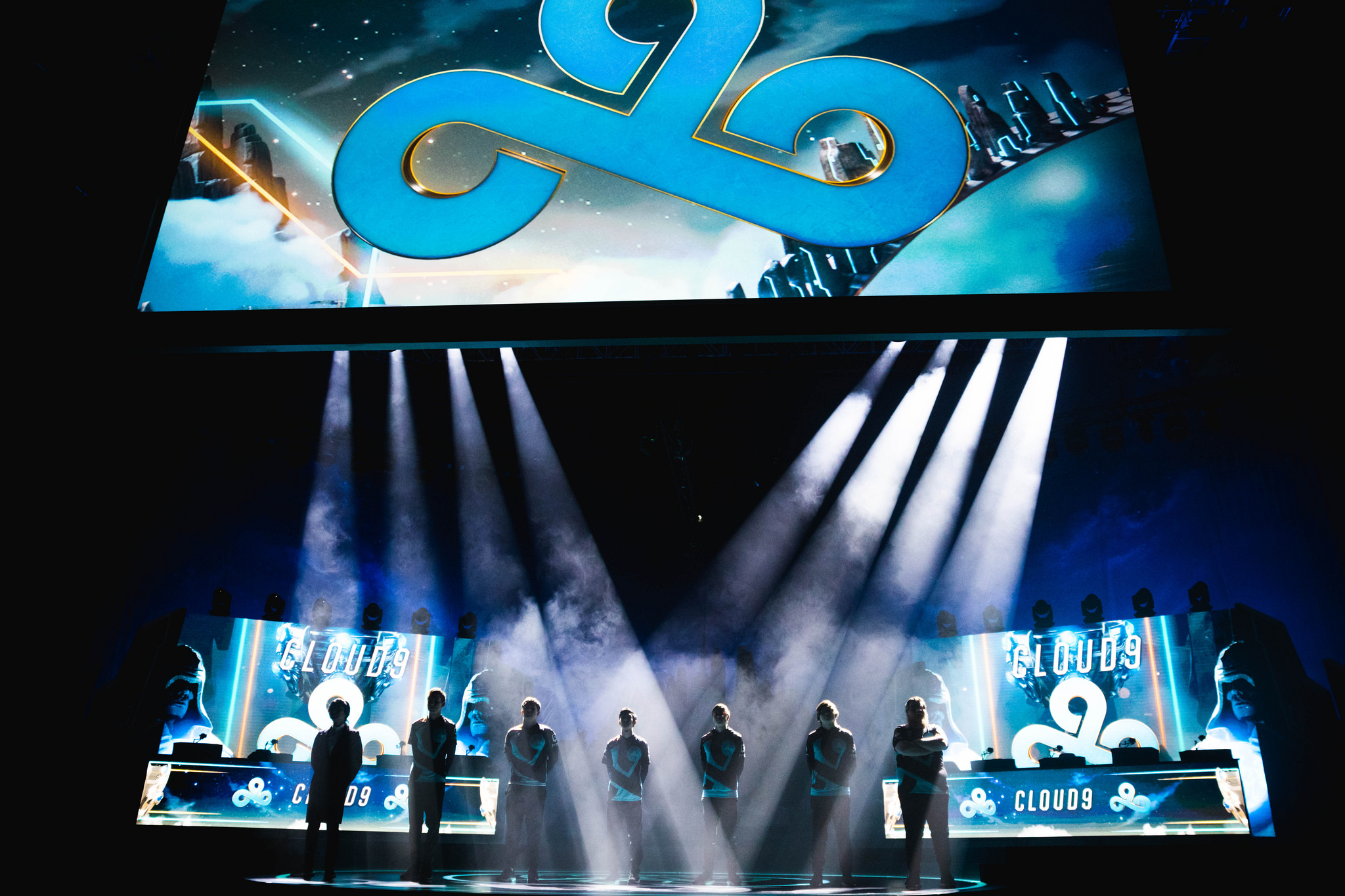 Cloud9 prepares to battle Fnatic for a chance to be the first North American team to ever compete in the Worlds finals.
22. A night to remember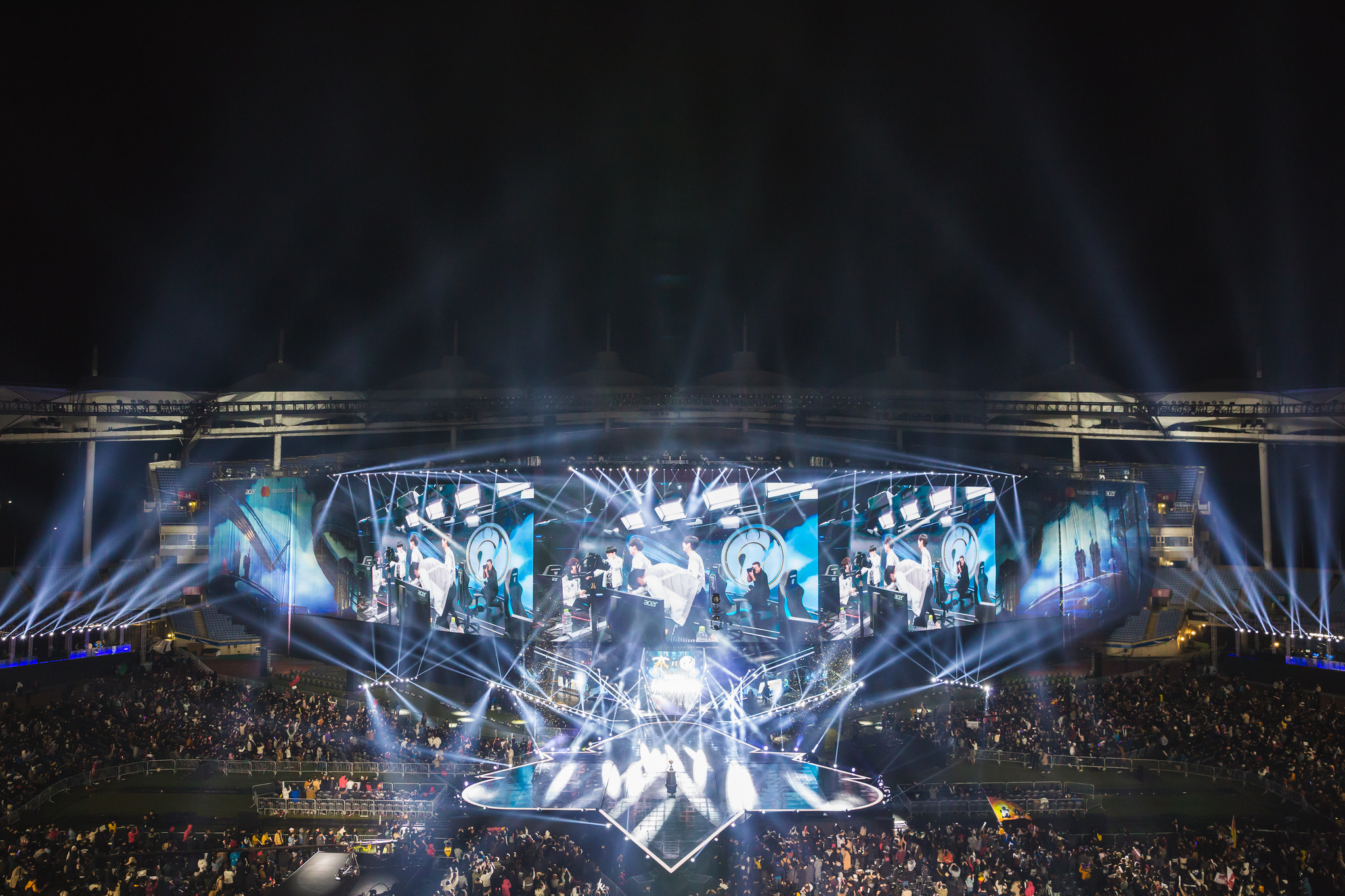 Incheon lights up as the first non-Korean team in six years wins Worlds.
21. Former brothers-in-arms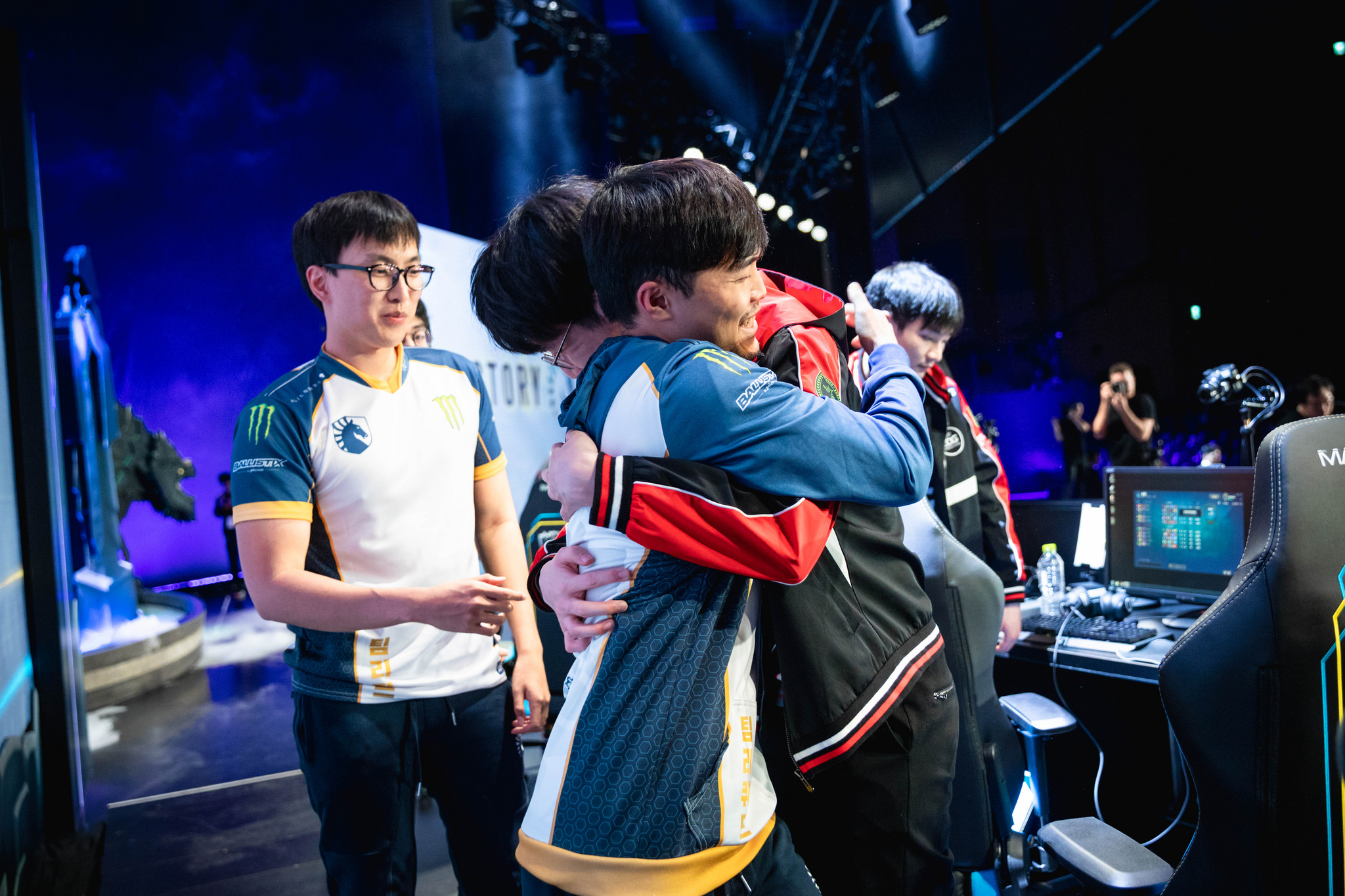 Jeon "Ray" Ji-won and Jung "Impact" Eon-yeong, both former top laners for Cloud9, embrace in a hug following Liquid's game against EDG.
20. Not all fun and games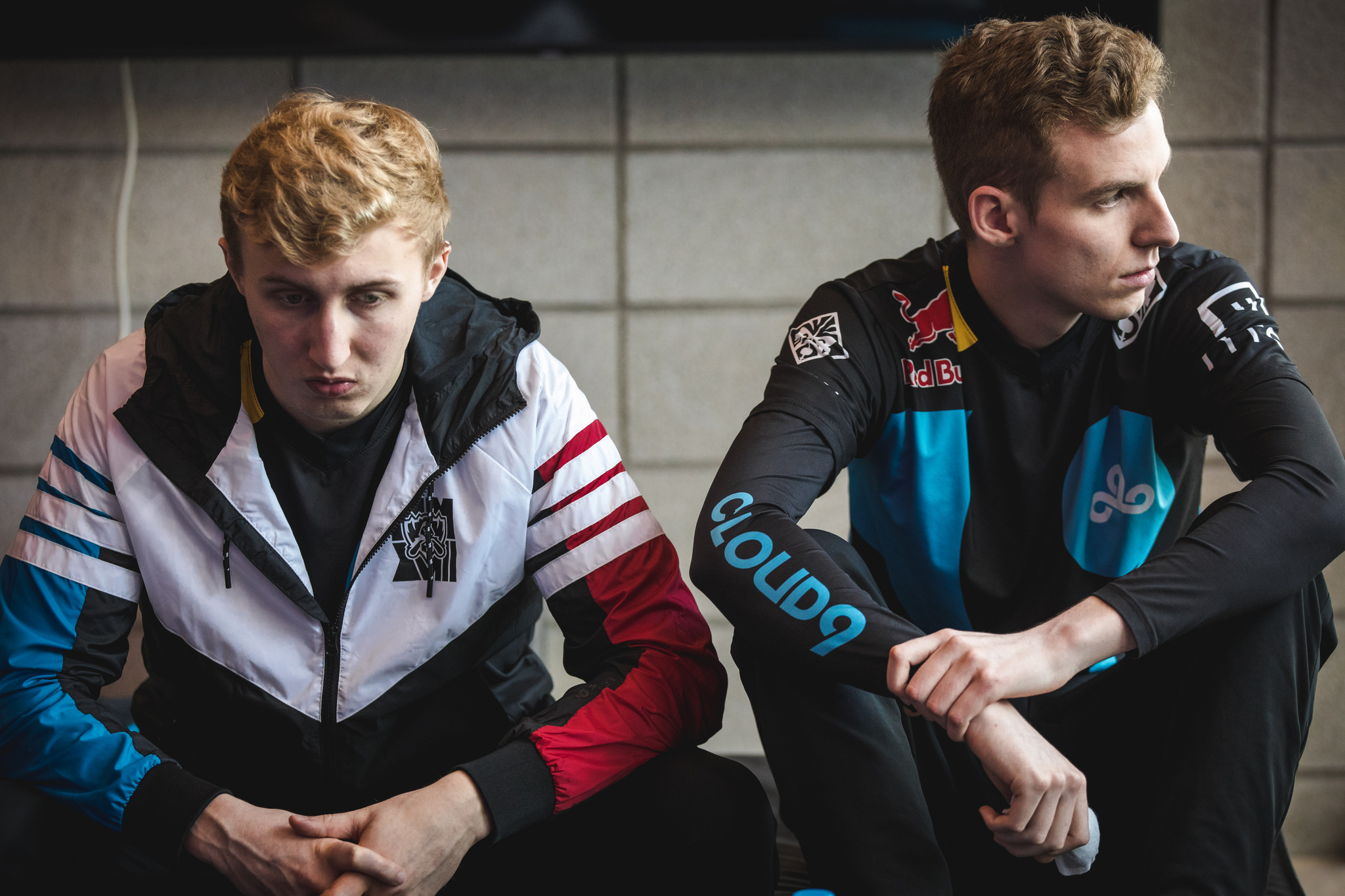 This stoic photo of Eric "Licorice" Ritchie and Greyson "Goldenglue" Gilmer reminds fans that even C9 don't always smile in the face of enormous pressure.
19. Holding heads high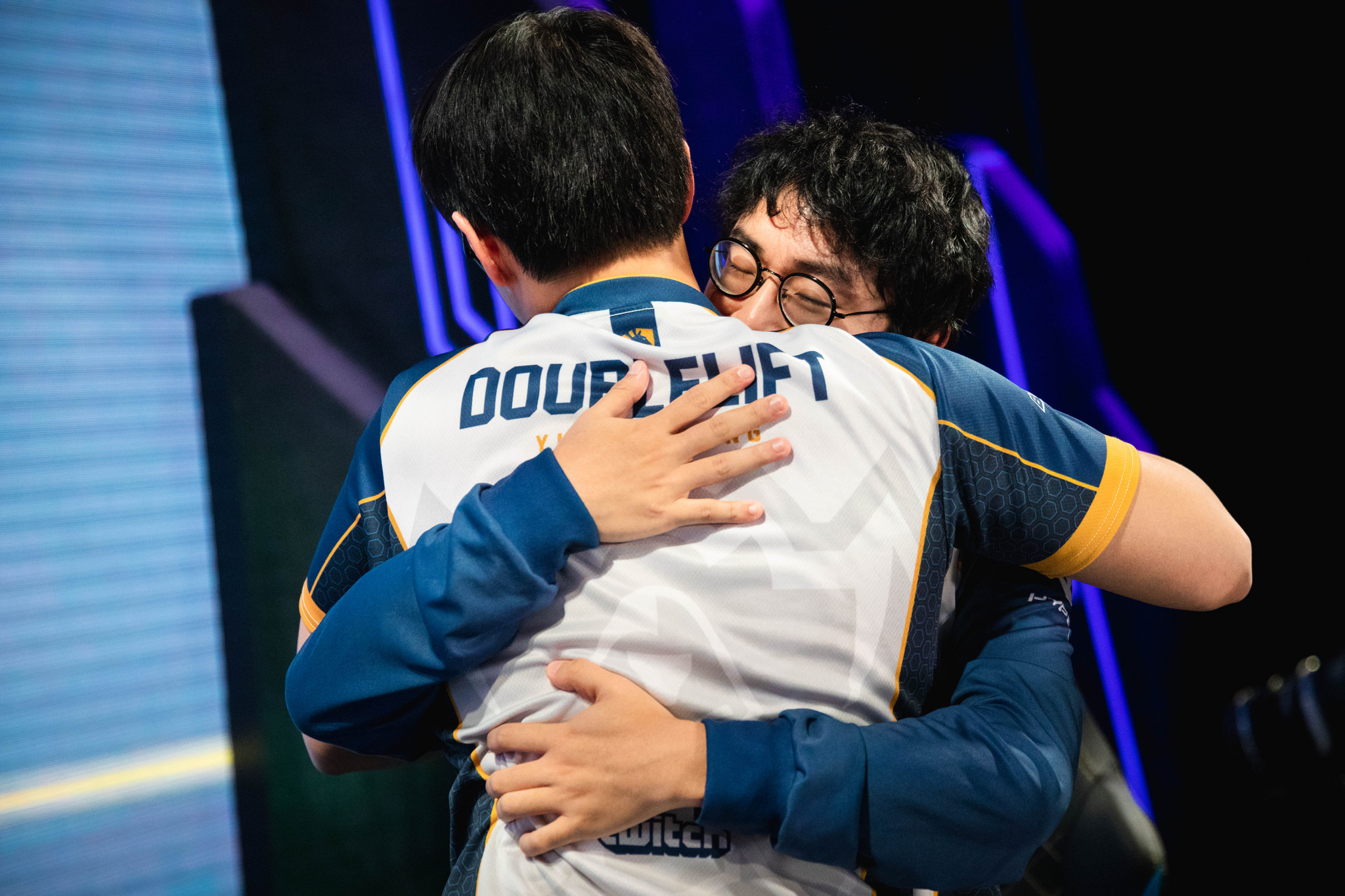 Yiliang "Doublelift" Peng and Kim "Olleh" Joo-sung hug on-stage after their final game at Worlds.
18. We got this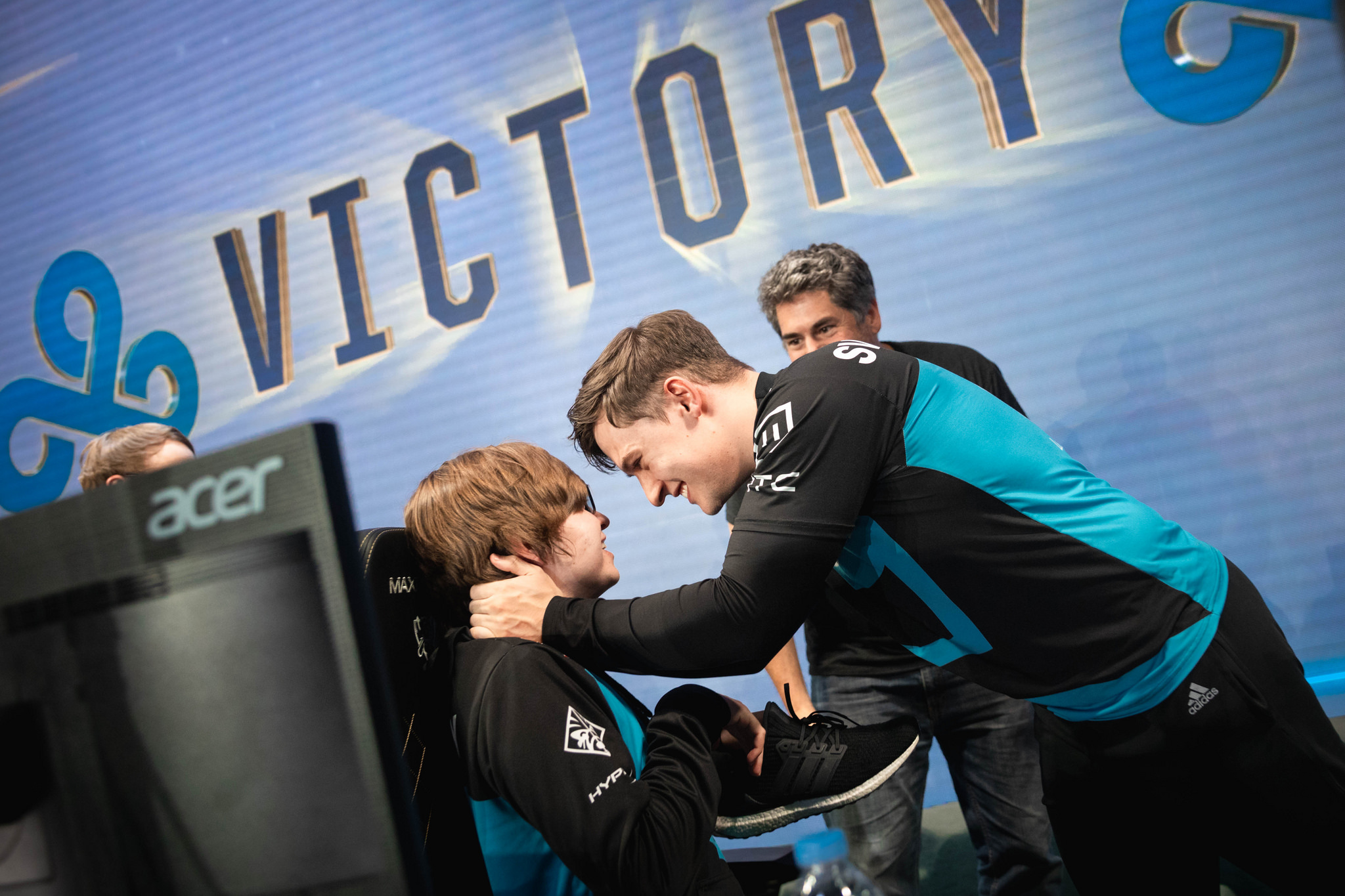 Dennis "Svenskeren" Johnsen shows his pride in teammate Zachary "Sneaky" Scuderi after a momentous win in the Worlds group stage.
17. Defeat and high standards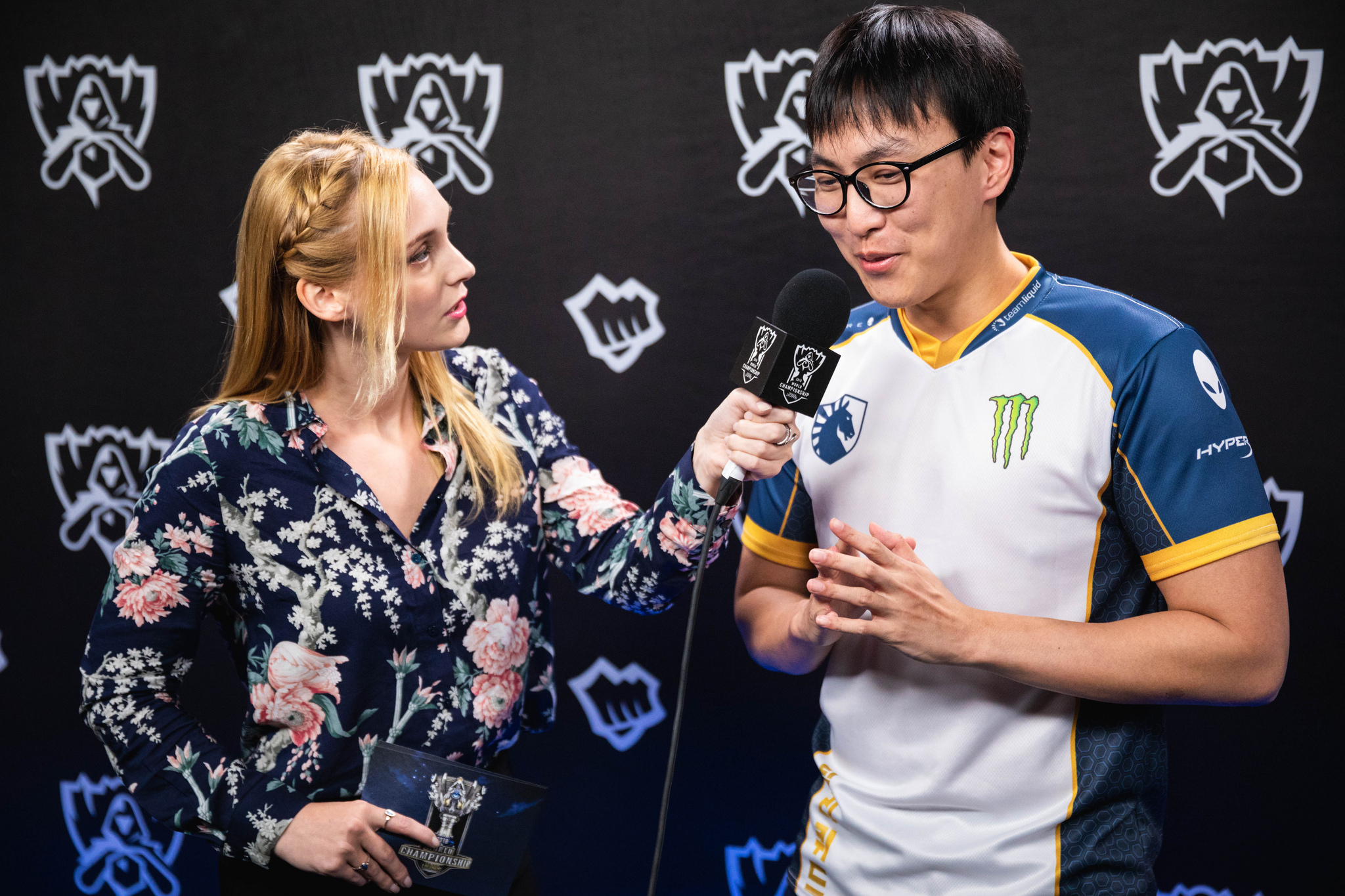 Doublelift gives an emotional interview following his last game at Worlds, saying, "It's been eight years, and I can't do this thing, but I'm never going to give up."
16. Stayin' alive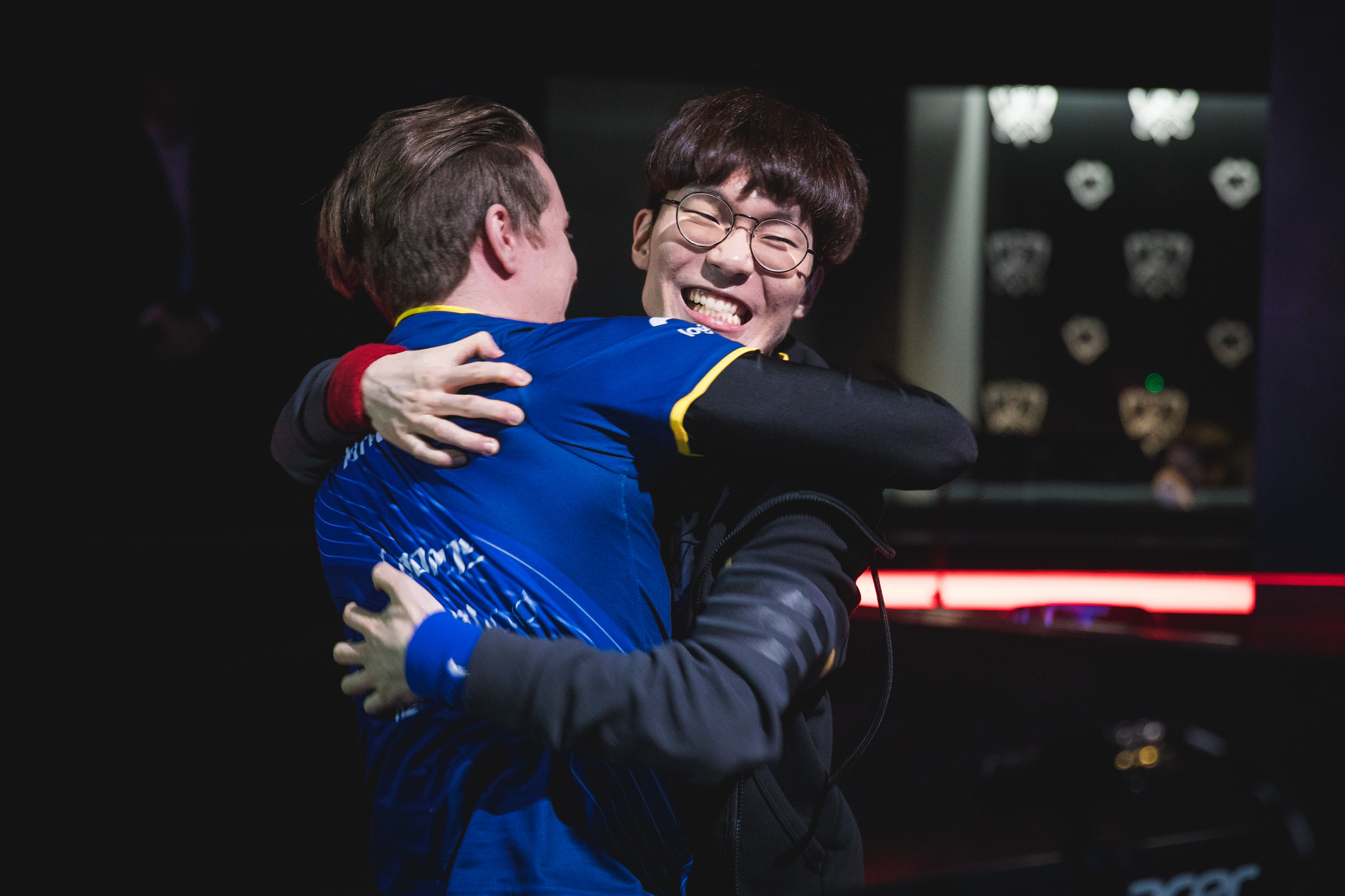 G2 Esports struggled harder than most thought they would during play-ins, and they were all smiles after they scraped through to groups.
15. Mental preparation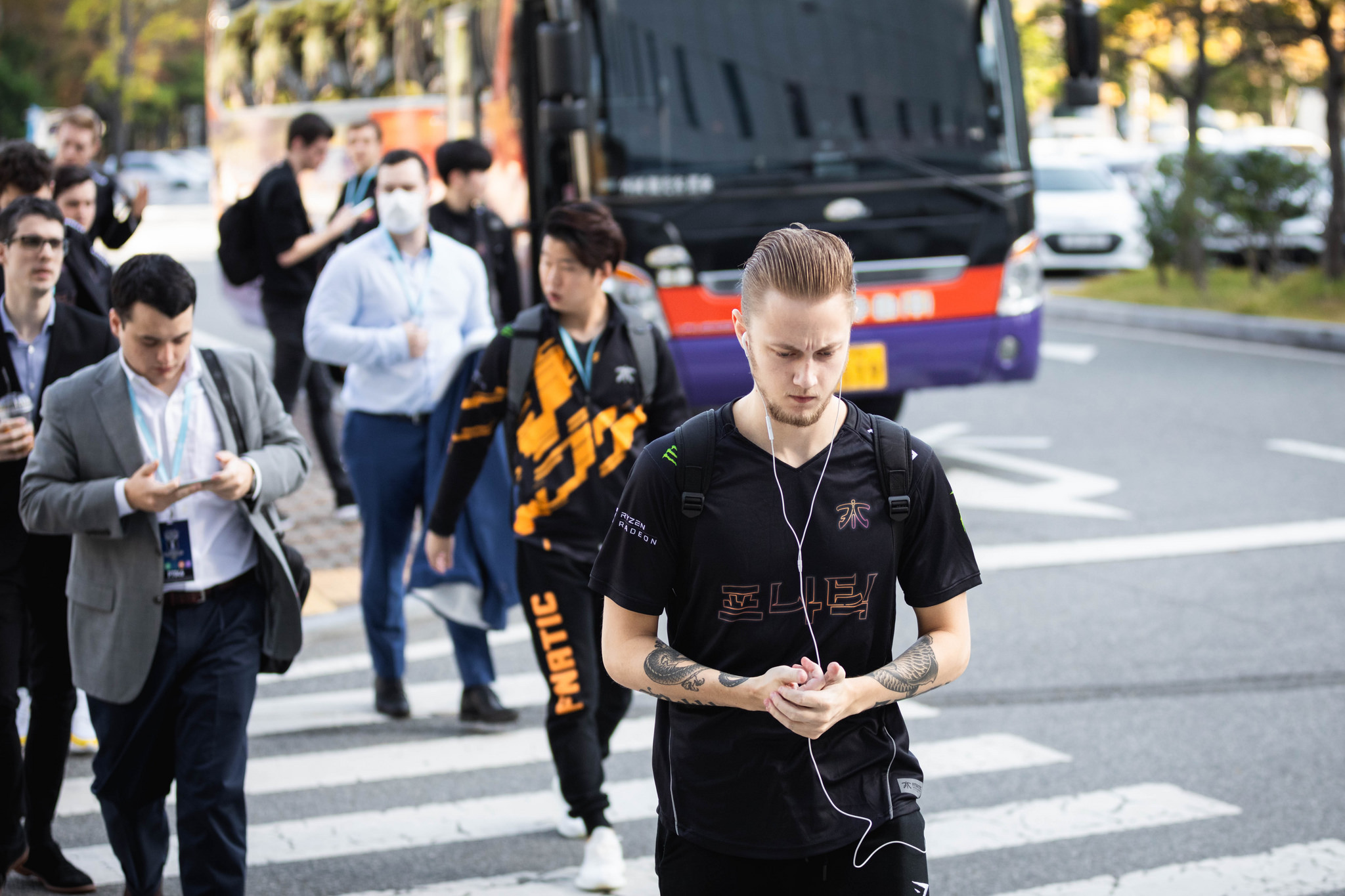 Fnatic superstar Martin "Rekkles" Larsson walks alone toward his Worlds semifinals appearance.
14. At home at the bottom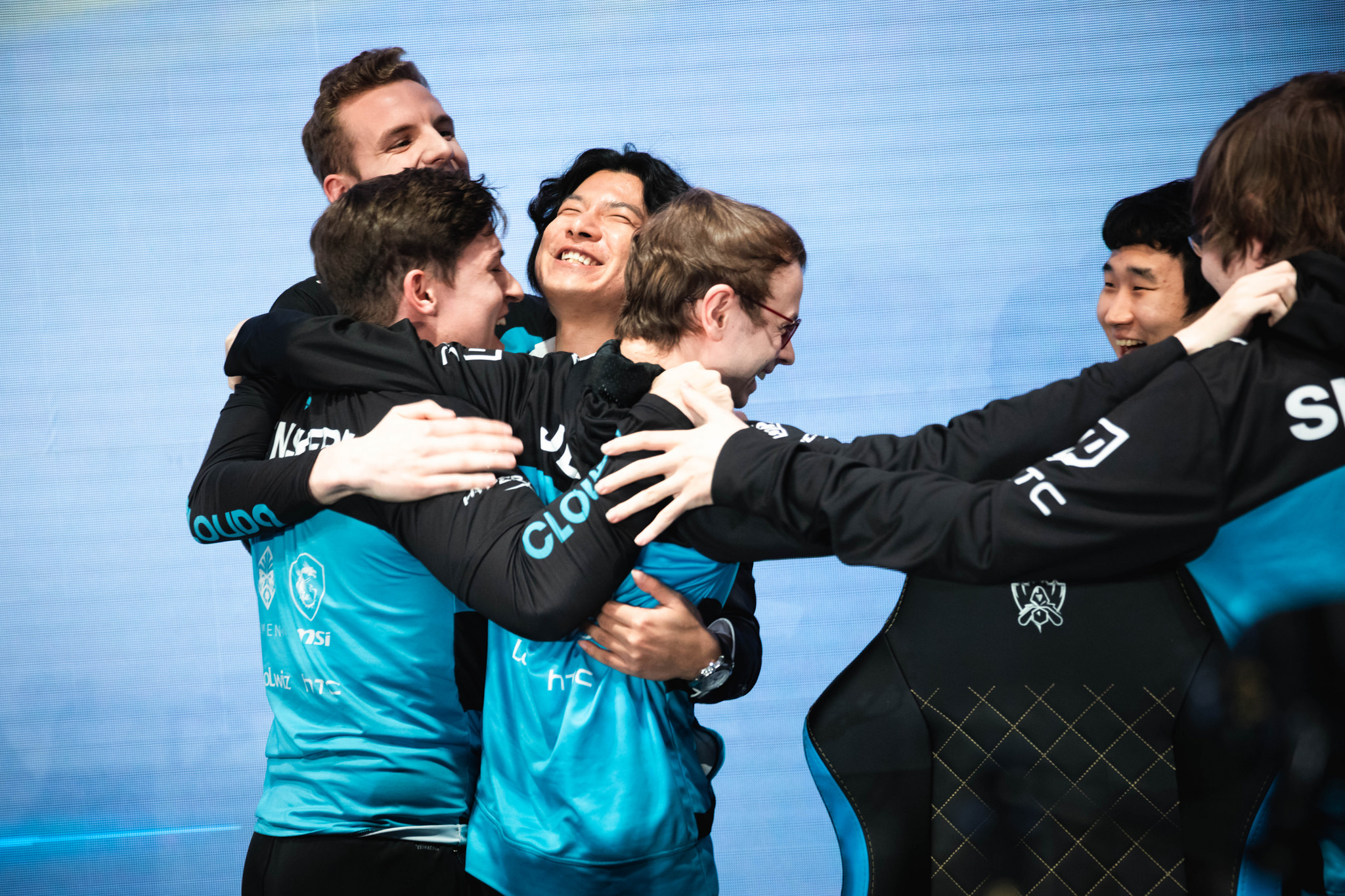 Cloud9 makes it, once again, through the Worlds play-in stage as North America's third seed.
13. Setting the stage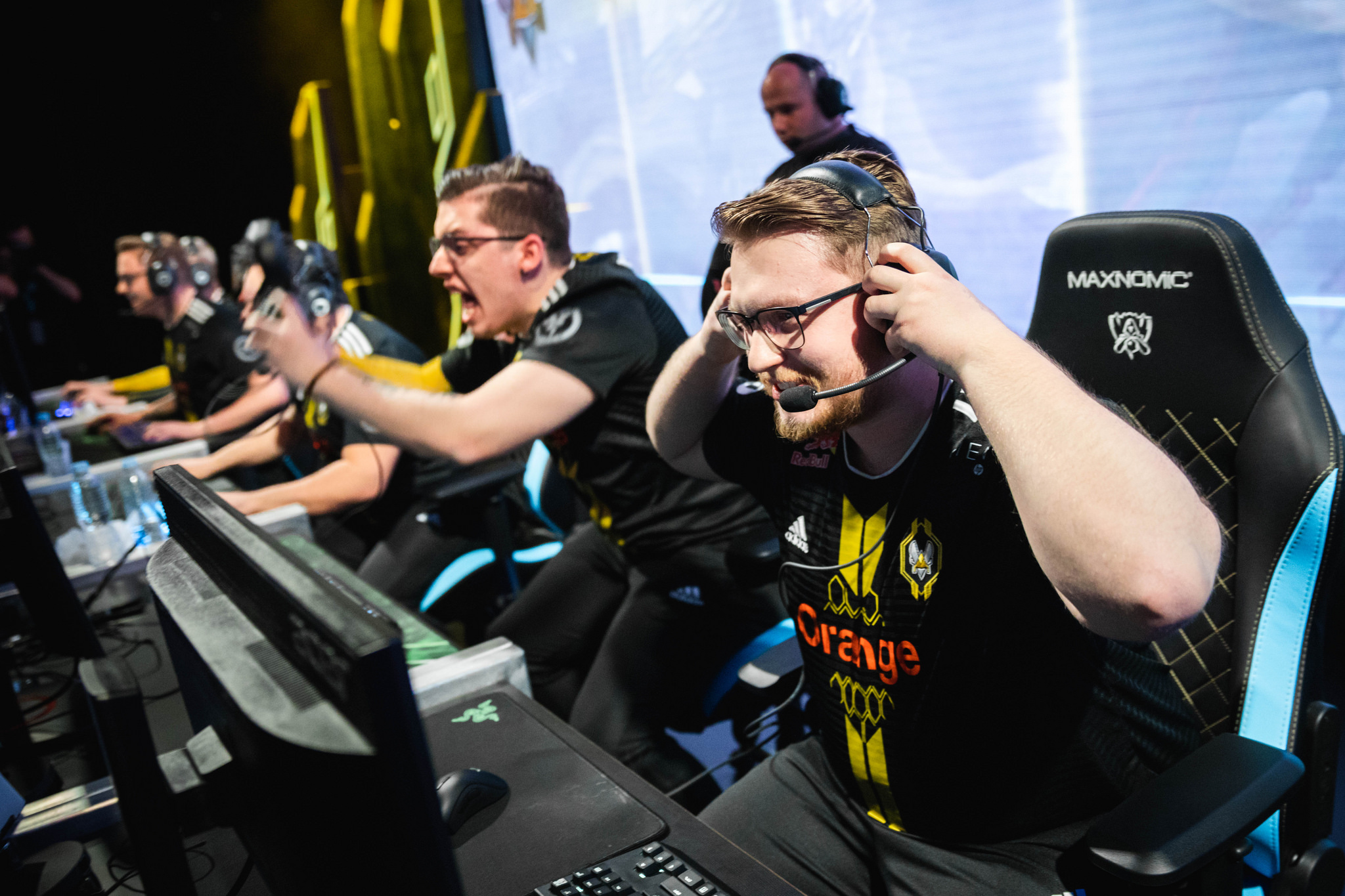 Through Vitality's miracle wins in the group stage, they allowed themselves to compete for their group's second slot in the knockout stage.
12. If we can do it, anyone can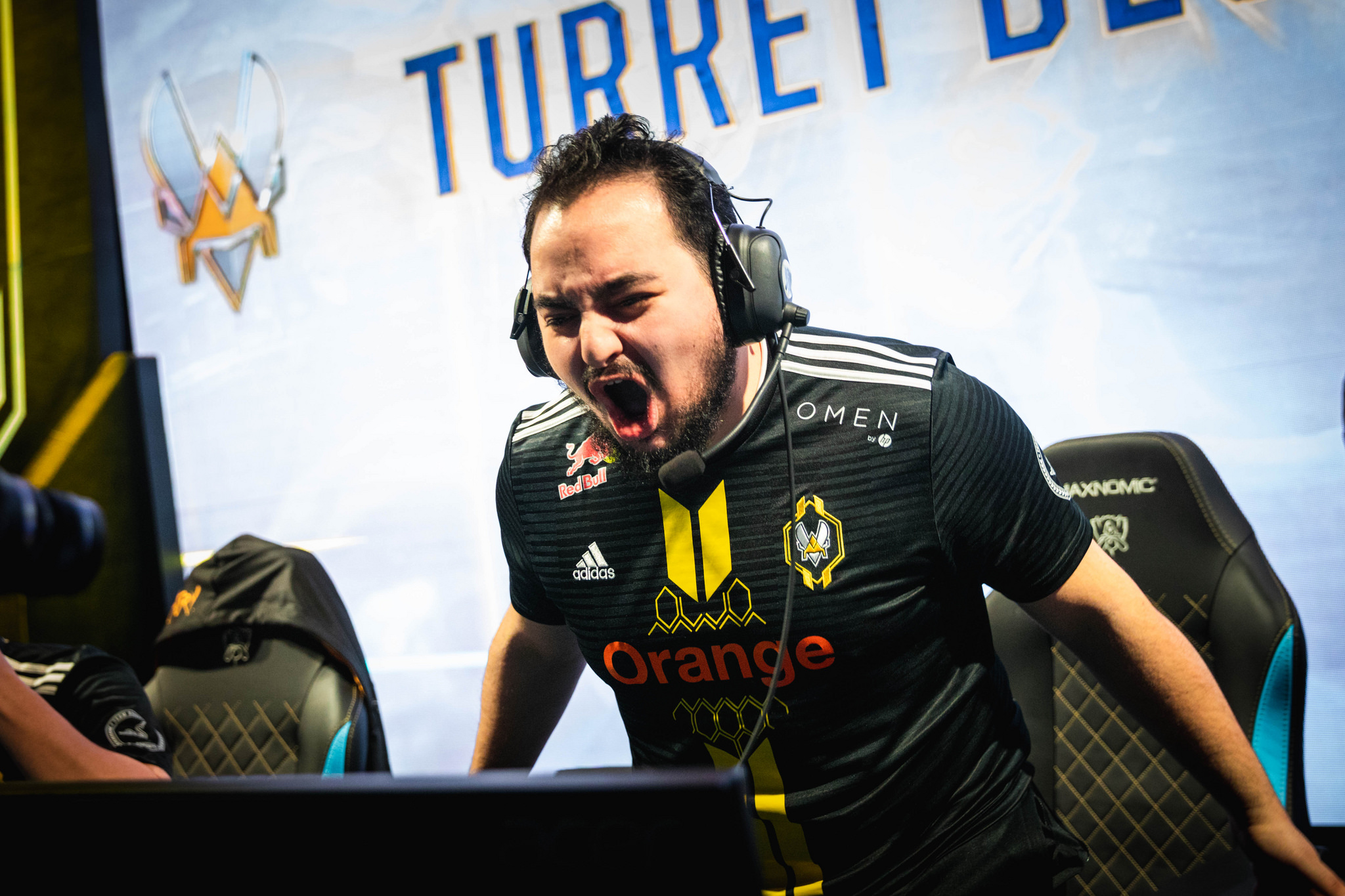 Last year, it was Misfits, but this year, it was Vitality that proved any team can win against all odds as long as they play their own way.
11. Falling short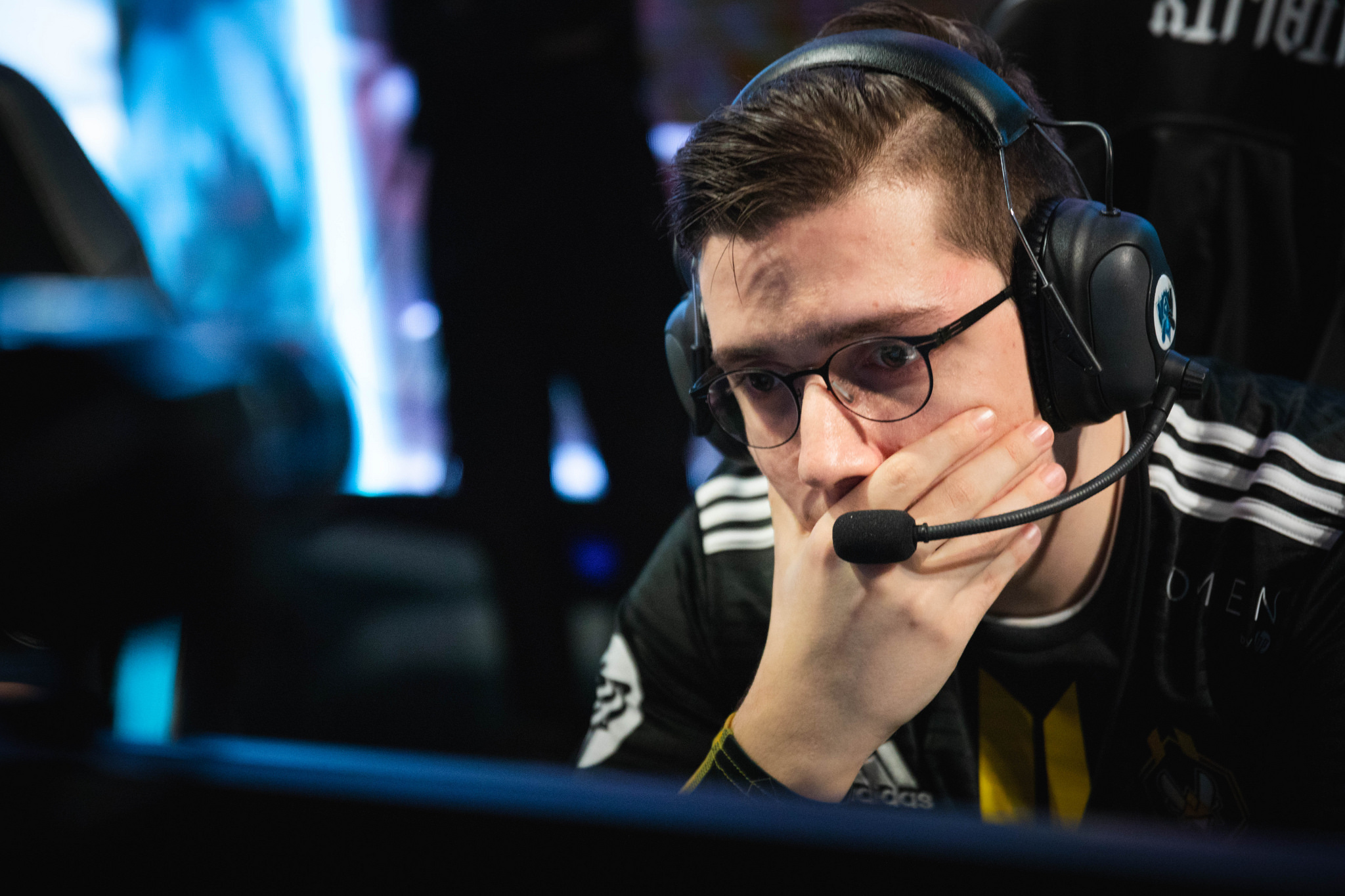 After a miraculous final day during the group stage, Vitality's year is still ended by Cloud9, who had an equally surprising and impressive run through the group stage.
10. Kings, dethroned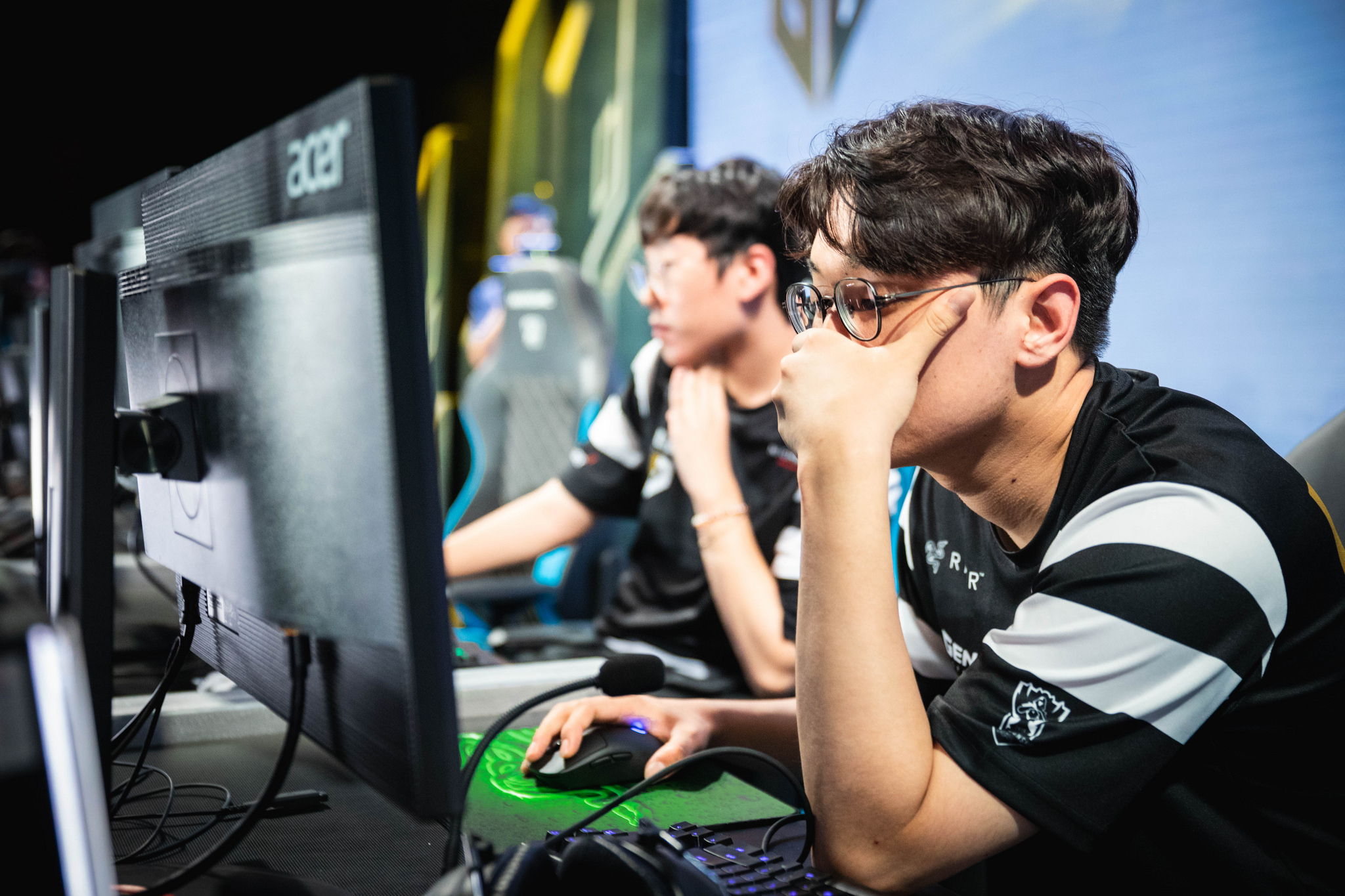 Gen.G, formerly Samsung Galaxy and 2017's World Champions, stare solemnly at their monitors after getting knocked out of the group stage by Vitality and Cloud9.
9. Another year, another loss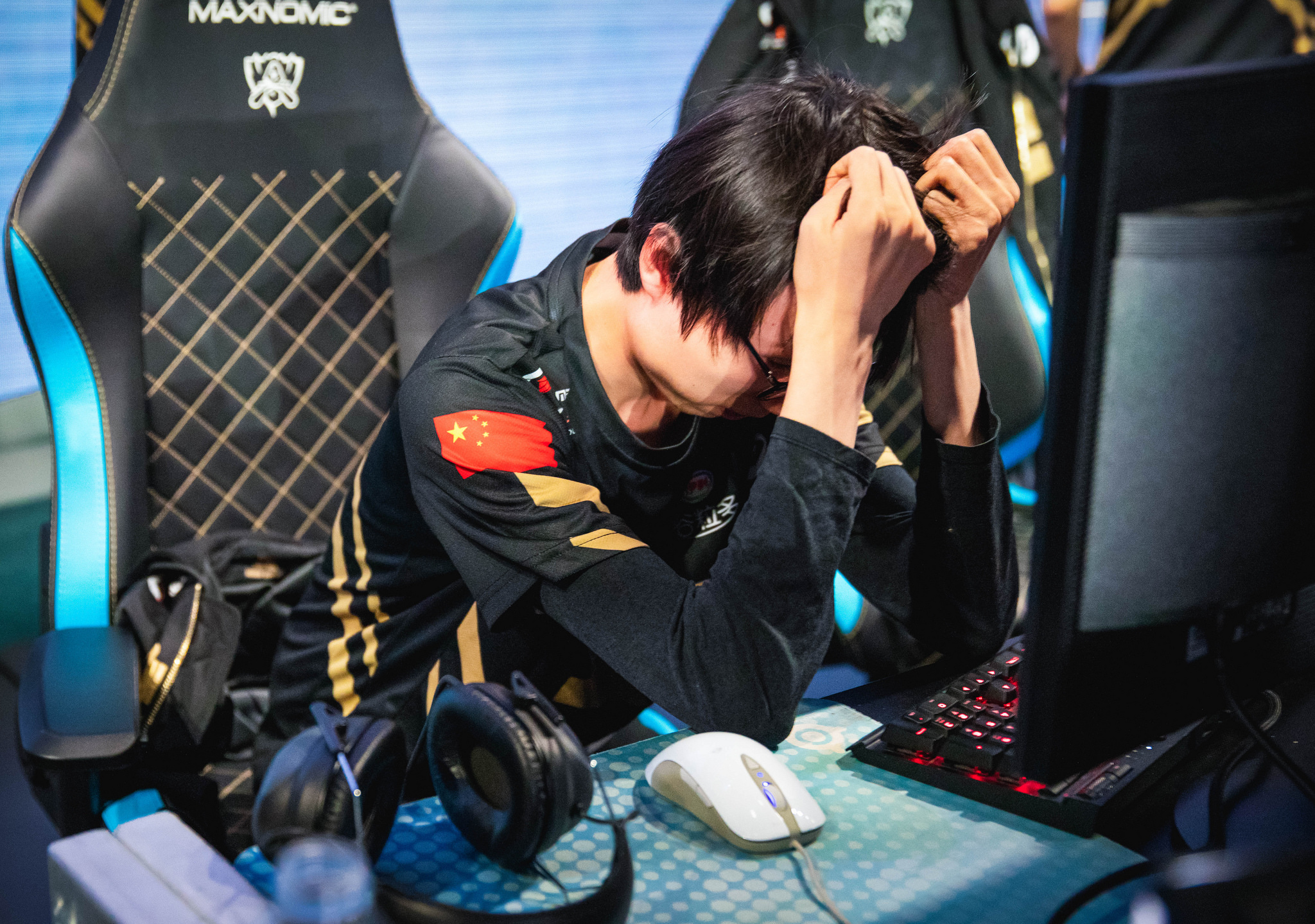 RNG's Liu "Mlxg" Shi-Yu stews in his emotions after RNG fail, yet again, to bring home a Worlds title.
8. The walk of shame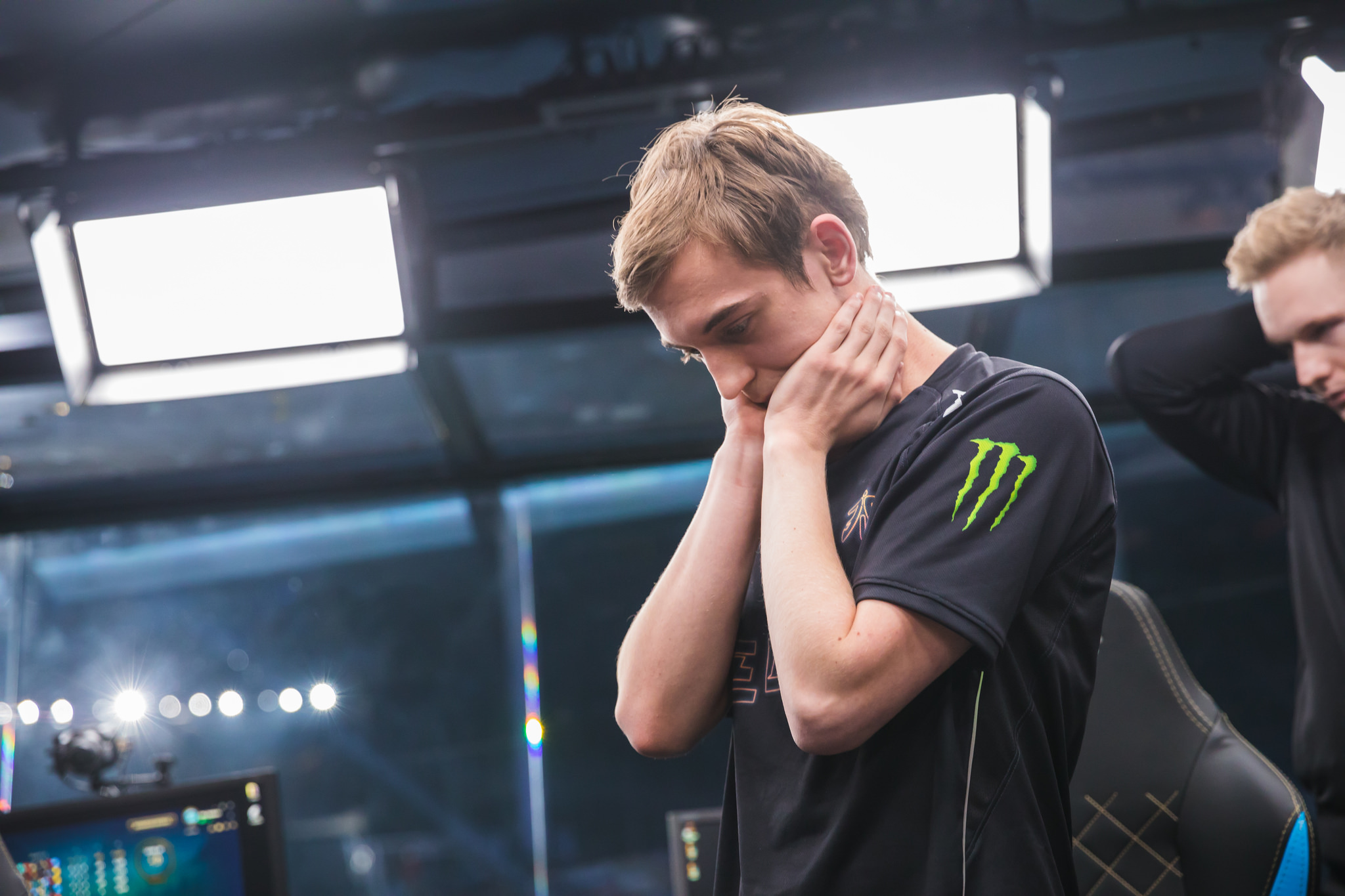 Rasmus "Caps" Winther gathers himself to walk out of Fnatic's booth after losing the Worlds finals.
7. Soaking it all in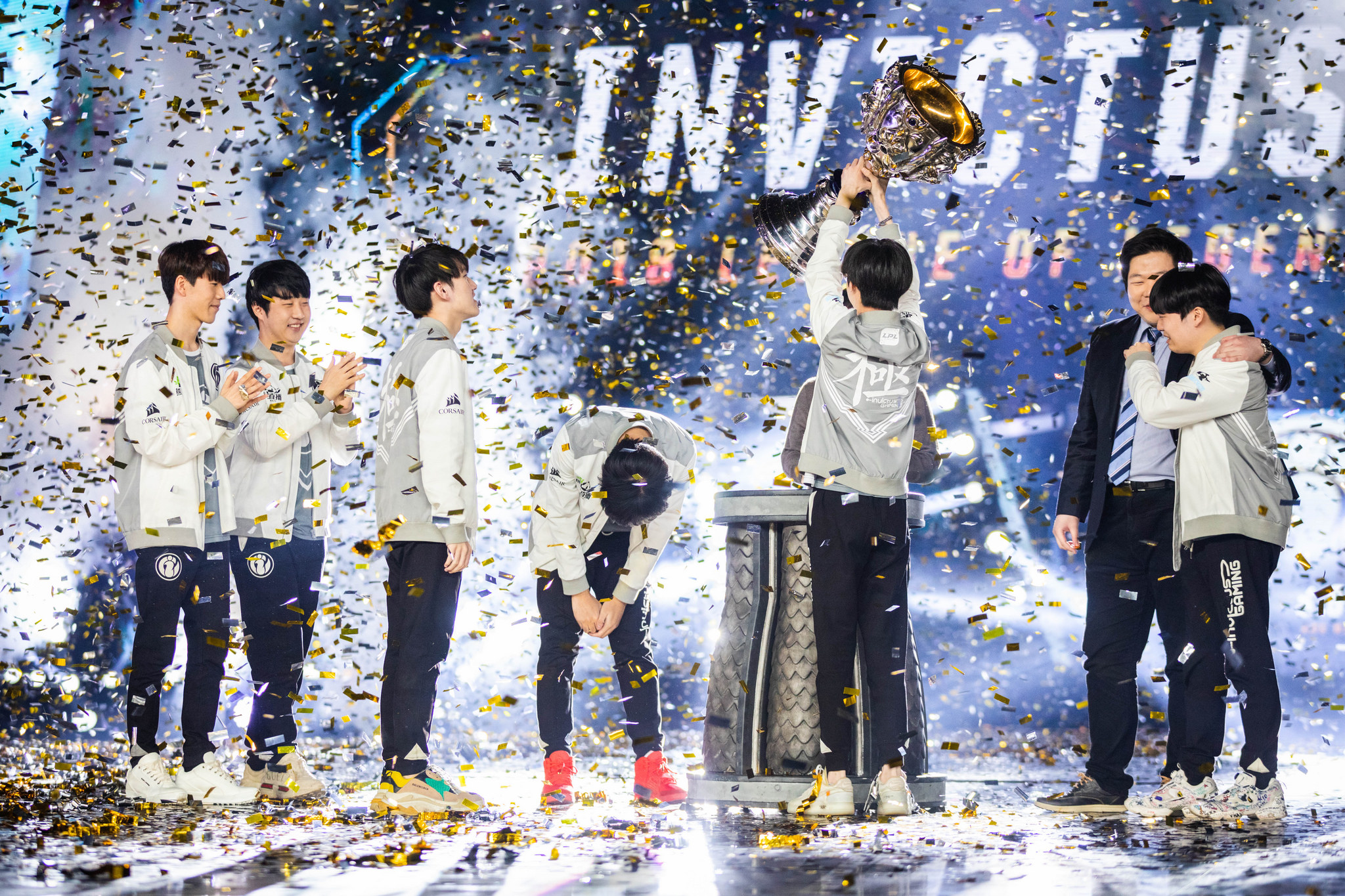 Invictus let the confetti rain down on them as they cry, laugh, clap, and hoist the Summoner's Cup.
6. Disbelief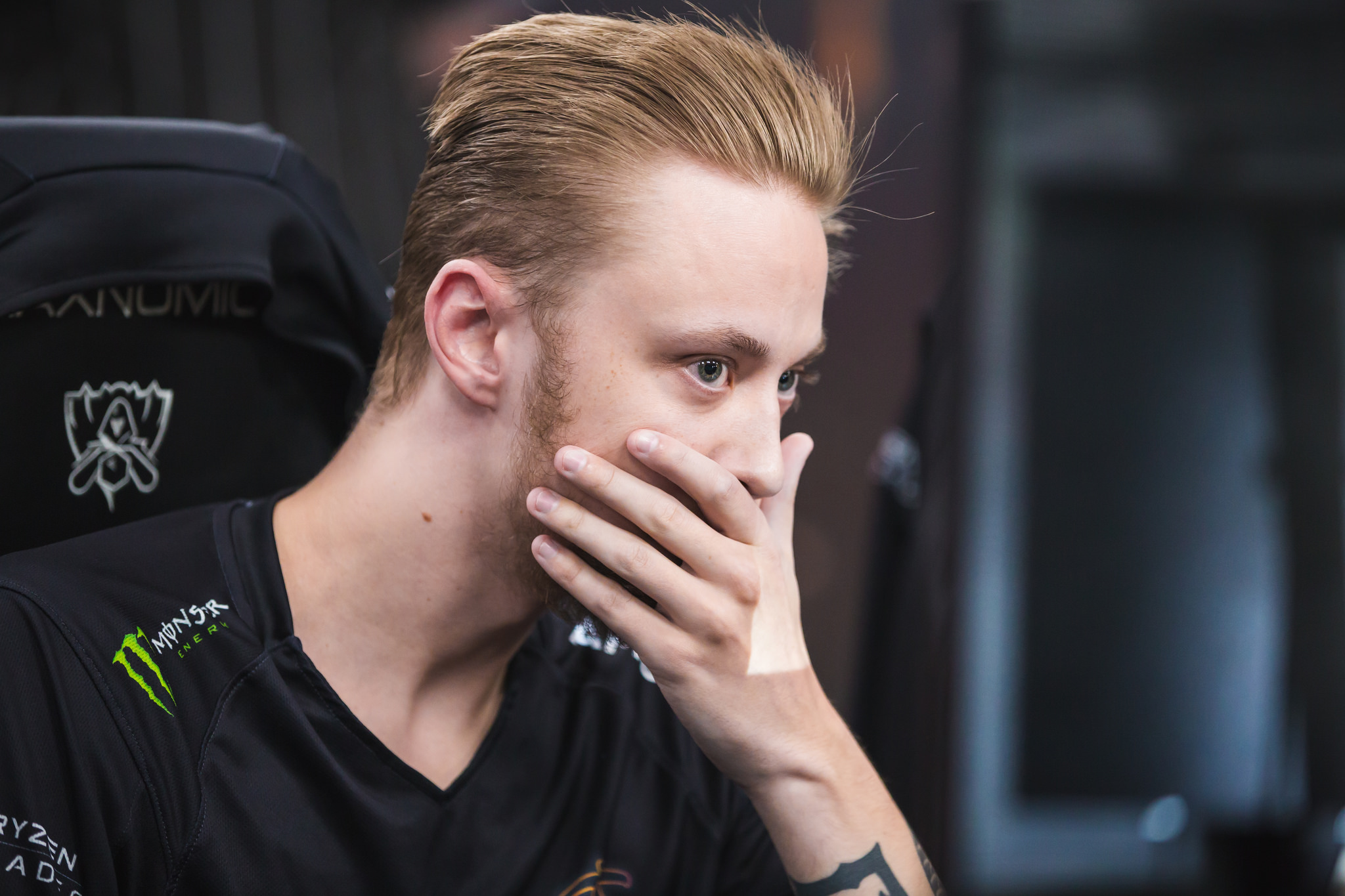 Rekkles tries to comprehend the moment immediately after losing the Worlds finals in a 3-0 sweep from Invictus.
5. Battle roar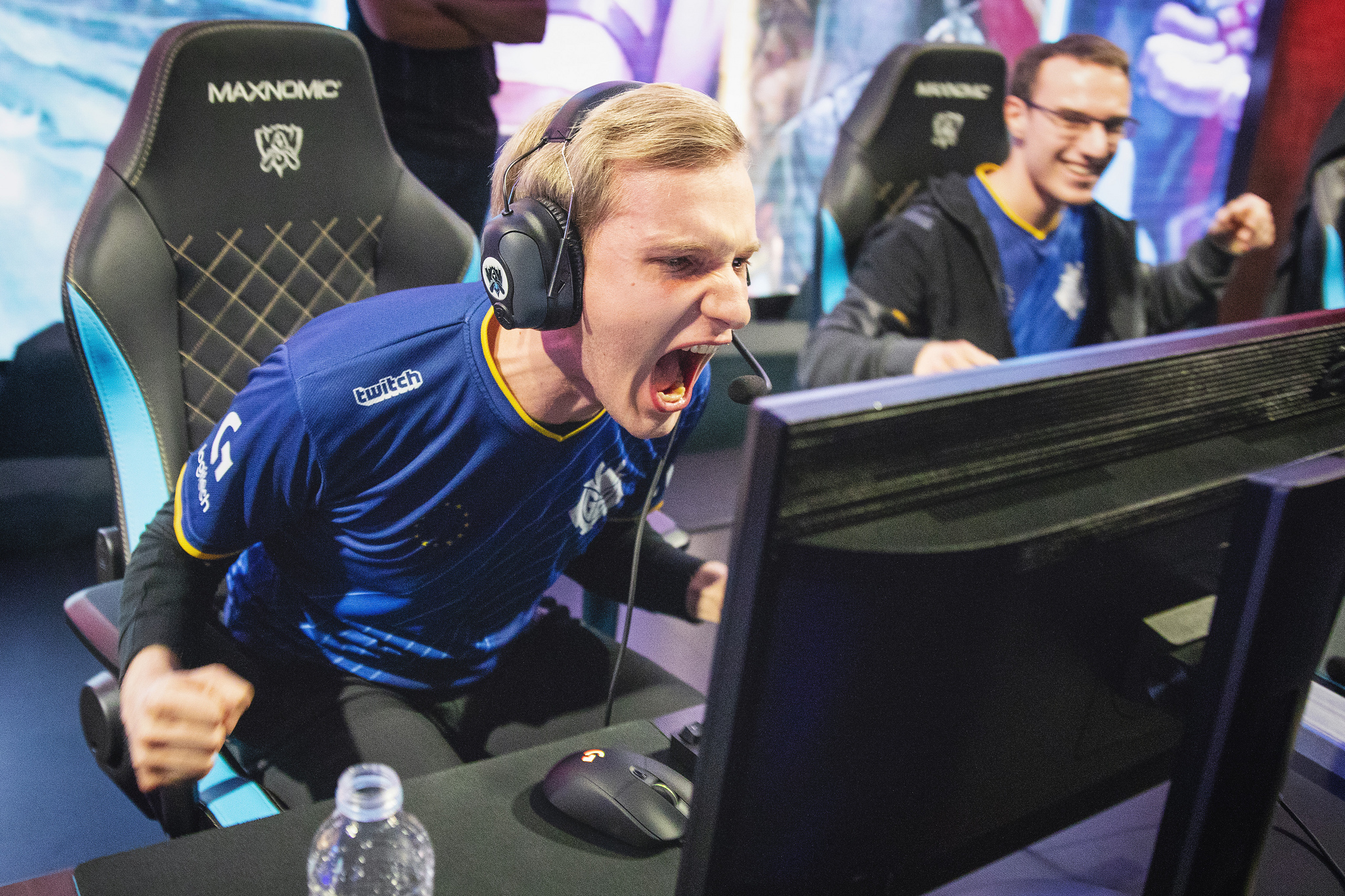 Marcin "Jankos" Jankowski let's out a triumphant howl after bringing down RNG in the quarterfinals.
4. Tears of a different sort
Rookie is brought to tears of happiness while giving a joint Korean-Chinese interview to the home crowd and his immense fan base in China.
3. Take this badge from me, I can't use it anymore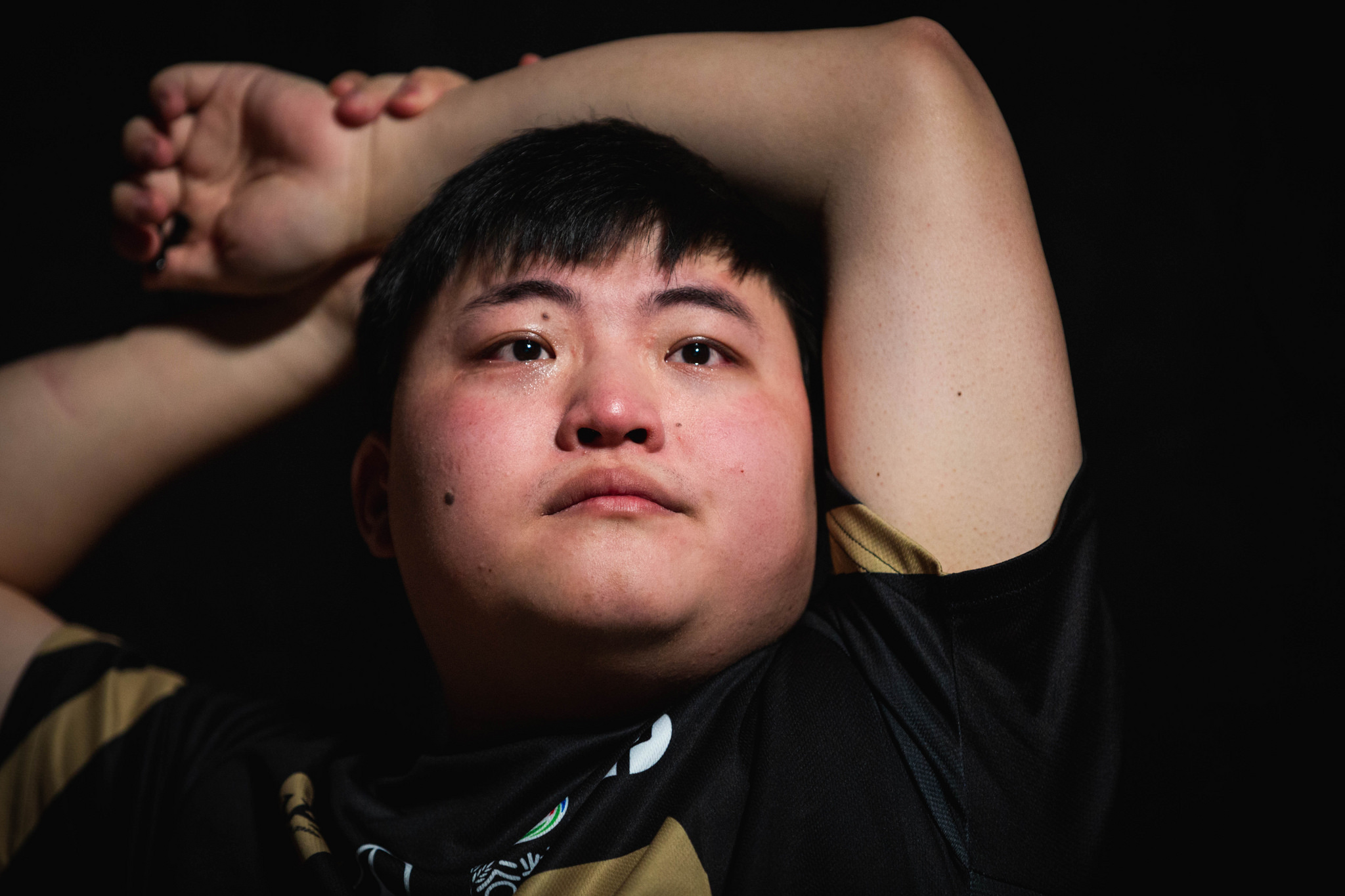 Jian "Uzi" Zi-Hao, face swollen and red with tears, after falling drastically short of capping off the best season of his long career.
2. A career-defining moment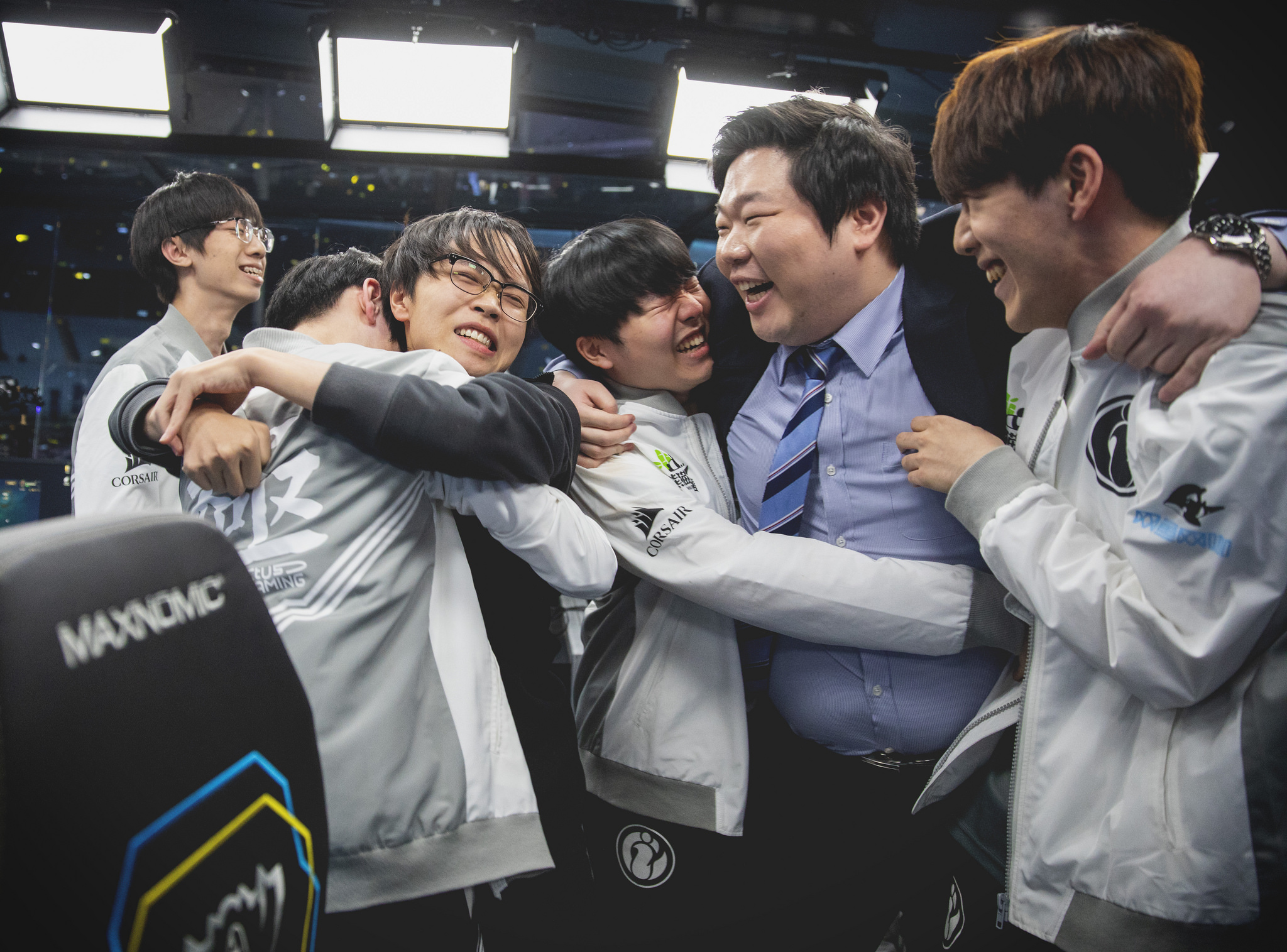 Invictus Gaming jump for joy mere moments after winning the Worlds title.
1. Triumph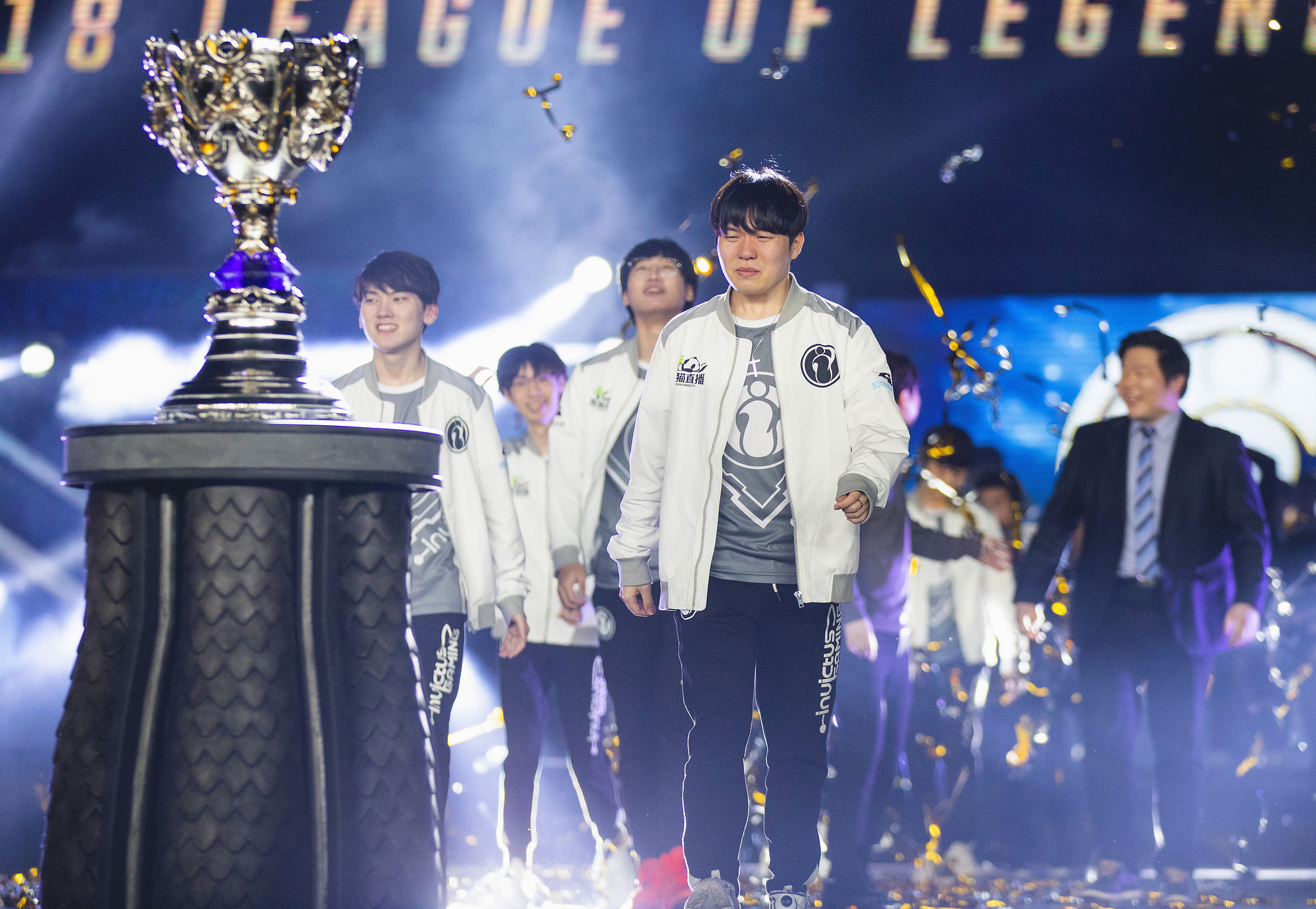 As the confetti begins to fly in Incheon, Rookie walks toward the trophy he had spent so many years chasing, to claim it as his own.