If you've ever played Shanghai Moonton Technology's Mobile Legends game it probably didn't take you long to realize that something's not quite right.
It looks eerily similar to League of Legends, and Riot is even suing the mobile games developer for copyright infringement, according to a lawsuit filed last week in the Central District Court of California.
The games being brought into question are three of Moonton's mobile games—Mobile Legends: 5V5 MOBA, Mobile Legends: Bang bang, and Magic Rush: Heroes. It isn't hard to see why they're under fire, because it looks like the developer copied League down to the tiny, unique details.

The logo is where it all starts. Both use similar fonts and they're on shield backdrops, and that's just the beginning. Let's take a stroll onto the battlefield in Mobile Legends. You can see distinct similarities between textures, terrain designs, color schemes, and the locations of nearly every single objective from Summoner's Rift in the Mobile Legends counterpart.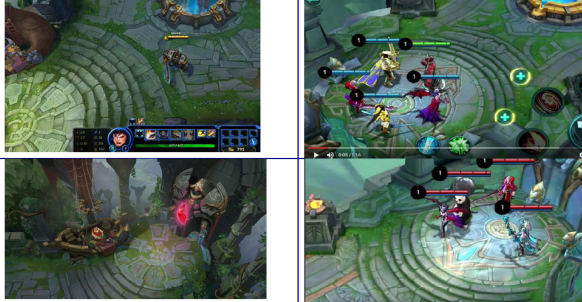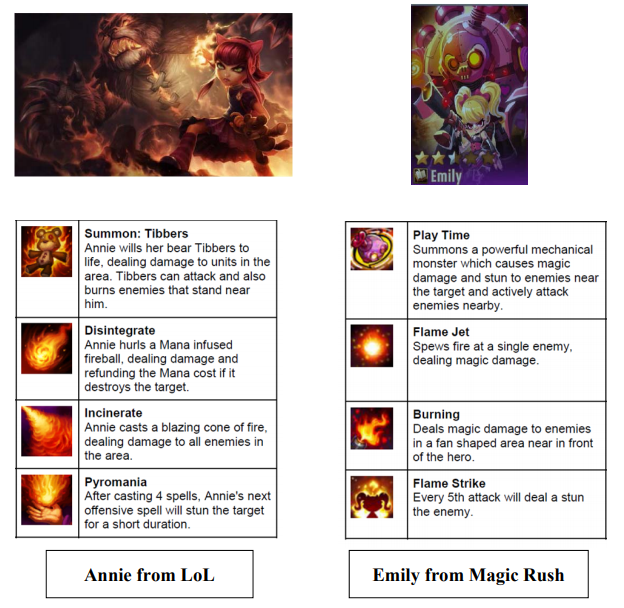 Magic Rush's heroes are really where things start to get dicey. Emily is just one of the mobile game's characters, and it's easy to see where the ideas cross paths, and that's because she's the same character as Annie. The map, the heroes, and the logo, are sadly just a few of the game's alleged rips from League.
Riot didn't just kick things off with a lawsuit, either. This infringement claim comes after multiple attempts from Riot to contact the Google Play store and Apple's App Store to remove both Magic Rush and Mobile Legends: 5V5 MOBA. Moonton then apparently removed Mobile Legends: 5V5 MOBA from the app stores without notice, and then re-uploaded the same game under a different name—Mobile Legends: Bang bang. Riot believes that Moonton has made upwards of hundreds of thousands of dollars—potentially millions of dollars—by copying League.
It's hard to imagine this could be anything but copyright infringement, but that's up to the Central District Court of California to decide.
All screengrabs via Riot's lawsuit
About the author