Legendary European ADC Martin "Rekkles" Larsson almost came to North America two years ago. In a recent livestream, Fnatic's ADC said he felt Søren "Bjergsen" Bjerg was one of the best Western League of Legends players and had always contemplated playing with him.
Since Rekkles first entered the competitive League of Legends scene in 2012, he's been with Fnatic for the majority of his career. His skill as an ADC has brought much success to the Fnatic organization. Most recently, Rekkles helped lead Fnatic to a second-place finish at Worlds. Even with his success in the EU LCS, though, Rekkles said that he's always wanted to play alongside Bjergsen.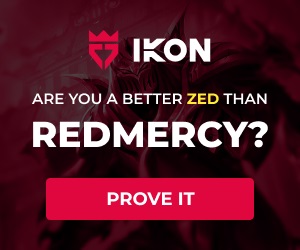 On stream, Rekkles said that after the 2017 season, he applied for a position with TSM, hoping to work with Bjergsen and build a team. "I felt like he was someone I would be able to kind of lead the team with I guess," Rekkles said. He went on to say that he was fortunate to be a part of the successful Fnatic team in 2018, but Rekkles also said Bjergsen has always been someone he wanted to play with.
Rekkles said that he didn't think he'd pair well with other skilled players in North America, however, due to a cultural difference. But Bjergsen had a similar upbringing to Rekkles. Bjergsen was born in Denmark, just one border away from Rekkles' homeland in Sweden.
Although Rekkles never got the opportunity to play for TSM after the 2017 season, he still holds Bjergsen in high regard. "For me at least, Bjergsen has always been up there when it comes to the best Western players," Rekkles said. "I would love to find out for myself how it is to play alongside him."