Riot Games has begun a partnership with entertainment giant Marvel to create officially-licensed comics and graphic novels set in Runeterra, the world in which League of Legends and its champions exist, according to Riot's press release today.
This is obviously a monstrous and unprecedented leap forward into lore and storytelling for the immensely popular online game, and it will include several different graphic novels and comics for fans to enjoy. The first one is called Ashe: Warmother, and it will be available to purchase digitally on Dec. 19. If you want the print copy, it'll be in stores this coming May, too.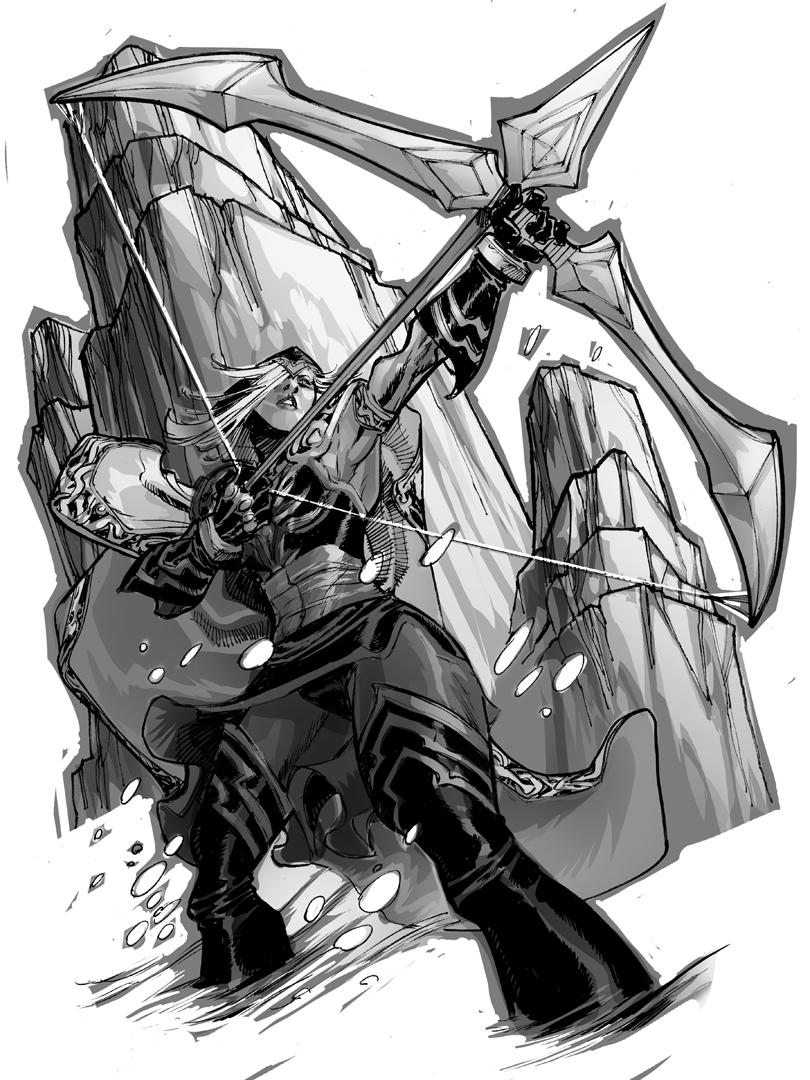 "We love comics as a way to tell stories because it gives League fans an opportunity to see the world of Runeterra and not just read about it," said Greg Street, Riot's head of creative development. "Marvel's success at developing a world through comics and creating great stories is industry-defining, and we're thrilled to be working with them to bring our own stories to life."
Riot has released the names of those who will be bringing Ashe's story to life, although any details regarding future stories or creative teams will remain vague until "a later date." Riot's own writer Odin Austin Shafer will man the storytelling, while artist Nina Vakueva will bring the comic to life.
The story will tell the tale of Ashe's origin. Since she's essentially a reborn demigod in the eyes of her people, it's bound to answer some of the many questions League lore fanatics have asked over the years. How did she go from simple warrior to Avarosa reincarnated, and then finally to the leader of her people? As one of the few champions left mostly vague on Riot's lore platform Universe, there are a ton of possibilities and blank spots to fill with this new comic.
While this isn't a promise that Marvel will now feature League in any films, it's certainly a step forward for Riot to truly develop the game and Runeterra as a complex IP.